Today, people view retirement differently. While some envision completely leaving the workforce, other seniors don't have any plan to walk away from the working world entirely.
Instead, they view this time in their lives as an opportunity to shift into a new paradigm. They may focus on part-time roles in their current niche or may seek out opportunities that ignite their passion but weren't accessible before they had access to some retirement income.
The best jobs for seniors offer at least some of that. Maybe the position offers the flexibility they couldn't get during their career or lets them head in a new, exciting direction that they always dreamed of pursuing. In either case, they serve as a source of income.
If you are wondering what employment for seniors options are around, here's what you need to know.
What Are Seniors, and What Is It Like to be a Senior Searching for a Job?
So, what exactly are seniors? While it seems like a straightforward question, it technically isn't.
There isn't an official age when someone magically becomes a senior citizen. "Senior" isn't a technical term; it's more like a nickname or, at most, a loose category.
Did you know that some senior living communities have a minimum age limit of 55 years old? What about that you only have to be 50 to sign up with AARP? It's true. Even with that, in most cases, calling a 50 to 55-year-old a senior citizen wouldn't go over well.
Many people consider the unofficial line 65. That's the cutoff age to be listed in the Census Bureau's "older population" category. Others view anyone who is old enough to receive Social Security retirement benefits to be a senior. For full benefits, that age is between 66 and 67, depending on your birth year.
As you can see, the line is hazy, at best. However, that should give you a general idea of who may be considered a senior.
Now, as for what it's like to be a senior searching for a job, that also depends. Seniors can face some unique challenges.
For example, while ageism is illegal, that doesn't mean it won't happen. Plus, they face some of the same difficulties everyone else has. For instance, if their skillset isn't in-demand, they may struggle to land a position. If they have ample experience, they may look overqualified for certain roles. Overall, seniors looking for full-time positions or part-time jobs in certain industries may face an uphill battle.
But since lifespans are mainly getting longer, many seniors have to keep working. They may not have enough set aside for retirement to sustain them for 20, 30, or 40 years. As a result, getting a job is what they have to do to maintain a livable amount of income.
While the situation may seem tough, it doesn't have to be. By focusing on the best jobs for seniors, they can find opportunities.
JEFF'S TIP: Technically, seniors can work in any kind of niche. If they have the skills, capability, and drive, there's no field or industry that's off the table. That's why it's essential for seniors to really reflect on their needs and preferences. That way, when they transition from career-oriented roles into jobs for retirees, they can do what's best for them.
20 Best Jobs for Seniors
Many seniors have different priorities when it comes to work. For example, some may be focused on part-time jobs for seniors, allowing them to enjoy their retirement while keeping up their income. Others will want full-time positions because working is something they love.
What matters is that they look for jobs that meet their needs, whatever that may be. If they don't know where to begin that search, here is a look at our pick for the 20 best jobs for seniors.
1. Administrative Assistant
Not all administrative assistant positions are full-time. Often, smaller companies just need part-time support, making this one of the great jobs for retired people who aren't ready to completely step out of the office.
We've covered the administrative assistant job description in detail before, though most of the tasks revolve around office tasks, like report writing, meeting scheduling, reception duties, and similar responsibilities.
Generally, administrative assistants earn about $19.16 per hour. If you work full-time, that translates to about $39,850 a year. But, if you're only half-time, that's just shy of $20,000, which is pretty solid.
2. Substitute Teaching
Teaching is an incredibly popular second career. However, if you are looking for part-time jobs for seniors, then you may be more comfortable as a substitute teacher.
When you work as a "sub," you step in when a regular teacher is absent. You may work a single day or stay for several weeks, depending on why the teacher is away. Typically, you do get the power to choose whether or not you want an assignment, giving you some flexibility.
Overall, substitute teachers usually make about $28,270 a year. As a bonus, this option means having summers and holidays off, ensuring you have time to enjoy retirement, too.
3. Tutor
In a similar vein as the option above, tutoring can be a great option for seniors who have knowledge in particular subjects and some teaching skills. It's an incredibly flexible option and lets you share your expertise with a younger generation.
Usually, you can set your own schedule. Additionally, you can limit yourself to as many clients you feel you want to handle. Plus, earning about $39,350 a year is pretty common, making it a great option for supplementing your retirement income.
4. Real Estate Agent
Another second career-style option is real estate agent. While you do have to get a license, that process isn't overly cumbersome for most. And, once you do, you can earn a nice income assisting others with property sales and purchases.
One of the biggest benefits of going this route is flexibility. You can often set your own schedule, allowing you to work full- or part-time. Additionally, real estate agents usually make $50,730 a year, which is respectable.
5. School Bus Driver
If you want to spend time around other people, working as a school bus driver might be the ideal post-retirement position. Plus, as long as you can secure the necessary license, this can work for people of any age. It's engaging but not physically demanding, making it one of the jobs for seniors over 70.
As a school bus driver, you also only work when school is in session. Plus, you'll usually work a few hours in the morning and then a couple more in the afternoon, giving you a lot of time off. In exchange for time, making $33,300 a year is pretty common.
6. Child Care Worker
Whether you host children in your home or decide to work for a center, becoming a child care worker could be a great option. Many people over the age of 60 go this route, making it one of the classic jobs for retirees who like helping kids flourish.
Most child care workers earn about $24,230 a year. However, some bring in more than $35,796.
7. Bank Teller
If you have cash handling skills and enjoy assisting customers, a job as a bank teller could be the right path for you. You could earn $31,230 or so a year handling routine transactions.
Since many banks have limited hours, part-time positions do exist. However, you may be able to land full-time roles, as well, if you'd rather.
8. Freelance Writer
Another one of the best jobs for seniors over 60, freelancing writing allows you to put your experience to work. You can choose projects that align with your expertise, allowing you to share what you know with the world.
Plus, by going the freelance route, you remain in full control and can work from home. There are a variety of platforms that can help you find opportunities, too. Along the way, earning about $30.39 per hour is pretty typical. Though, if you operate in certain high-demand niches, more is certainly possible.
9. Management Consultant
If you're looking for retirement jobs that let you put your business acumen to work, consider becoming a management consultant. This can be full-time positions, contract gigs, or part-time jobs for seniors with the right kind of expertise.
In the role, you advise companies on how to increase efficiency, cut costs, and otherwise boost profits. In exchange, you could earn about $56 per hour if you have a substantial amount of relevant experience.
10. College Instructor
If you have an advanced degree, you may enjoy spending your golden years as a college instructor. Many professors don't have full class loads, so it can essentially work as a part-time gig.
It's important to note that different states have varying requirements for teachers. You may have to do a few extra things to be licensed in your area, or your advanced degree may be enough.
While college professors usually make around $79,540 annually, that's usually based on being full-time. However, that breaks down to more than $38 per hour, giving you an idea of what you may earn when working less than full-time.
11. Bookkeeper
For retirees with accounting skills, working as a bookkeeper could be ideal. Many of these are great jobs for older people, as they are often part-time and fairly low stress. You'll simply spend your day crunching numbers, recording transactions, and reconciling records. In exchange for your time, you'll usually make around $19.82 per hour.
12. Restaurant Host / Hostess
As a restaurant host or hostess, you'd spend your time welcoming diners and directing them to their tables. You might also take reservations and make sure that everyone who comes in has a great experience.
Many host and hostess positions aren't full-time, making this one of the best part-time jobs for seniors. Plus, you'll spend most of your time moving between tables, so you'll get your steps in all while earning around $11.10 per hour.
13. Paralegal
Many paralegal positions are actually part-time. While we've done a deep dive into the paralegal job description before, the gist is that you'll assist attorneys with research, documentation, and more.
Now, you may need a little extra education if you want to go this route. However, if you have the right kind of expertise, it may not be necessary.
In many cases, paralegals earn $24.87 per hour. That's pretty solid, if we do say so ourselves.
14. Security Guard
In many cases, you don't need a ton of prior experience to start working as a security guard. Your job is to look out for suspicious activity, first and foremost. Depending on the role, you may also control an entry-point into and out of a facility, ensuring only authorized personnel gets through.
Overall, security guards make about $14.29 per hour. The work can also include a lot of walking, if you have a patrol route, making it a great choice for employment for seniors staying fit, too.
15. Merchandise Displayer
If you're looking for low-key jobs for senior citizens, consider becoming a merchandise display. These pros set up commercial displays, like what you see in retail windows. It's a little bit artistic, a dash active, and a solid dose of fun. Plus, you can make $13.31 per hour, which could be a nice boost during retirement.
16. Pharmacy Technician
Working as a pharmacy technician lets you get into the world of healthcare without needing as much education. After you take on some on-the-job training, you'll spend your time assisting the pharmacist, dispensing medication, talking with customers, and handling payments.
Most pharmacy technicians earn about $33,950 a year if they work full-time. But part-time options are also available and could snag you about $16.32 per hour.
17. Tour Guide
Many kinds of educational destinations hire part-time tour guides. They can be staples at museums, historic sites, and more.
The benefit of going the tour guide route when you're looking for the best jobs for retirees is that it comes with a social aspect. If you adore the location, you get to share your passion with others, which is kind of amazing.
As a tour guide, making $13.27 per hour is typical. However, some earn more than $22.04 per hour, which is pretty awesome.
18. Dog Walker
Looking for an excuse to get some exercise? Do you adore dogs? Then why not become a dog walker?
While you'll spend part of your time scooping poop, the majority of the role is all about getting some furry companions much-needed exercise. Plus, you can usually take on as much or as little work as you want, giving you a lot of control.
This is one of the decently paying jobs for retired people, as the more dogs you walk at a time, the more you can work an hour. Overall, $12.02 per hour is the norm, but $18.57+ isn't off the table.
19. Cashier
If you're looking for simple jobs for seniors, cashiering is hard to beat. You work with customers, do some cash handling, process other kinds of payments, and keep your space clean. Plus, these kinds of opportunities are often widely available, particularly if you just want part-time.
Overall, you'll likely make around $11.37 per hour, which isn't bad. Plus, the learning curve is pretty small, meaning almost anyone can get the hang of it quickly.
20. Library Assistant
When it comes to peaceful jobs for seniors, library assistant is a winner. You help the librarian run the location, usually by checking books in and out and putting returns away. You'll also assist visitors with finding items, so there's a light social component.
As for pay, $14.69 per hour is common. However, some make more than $27.00 per hour, making this quiet position potentially pretty lucrative.
Putting It All Together
Ultimately, the options above are some of the best jobs for seniors in 2022 and likely beyond. Many of them are part-time or, at least, flexible. Plus, the majority don't require additional education, just on-the-job training.
If you're looking for post-retirement jobs, see if any of those may work for you. You may find that a new path is just what you need, allowing you to stay active, bring in some cash, and enjoy this next phase in your life.
P.S. You can land a job interview pretty quickly after applying for one of these jobs, so it pays to be prepared for your interview. That's why we've created an amazing free cheat sheet that will give you word-for-word answers for some of the toughest interview questions you are going to face in your upcoming interview.
Click below to get your free PDF now:
FREE

: Job Interview Questions & Answers PDF Cheat Sheet!


Download our "Job Interview Questions & Answers PDF Cheat Sheet" that gives you word-for-word sample answers to some of the most common interview questions including:
What Is Your Greatest Weakness?
What Is Your Greatest Strength?
Tell Me About Yourself
Why Should We Hire You?
And more!

—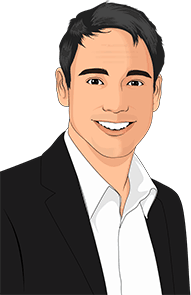 Co-founder and CTO of TheInterviewGuys.com. Jeff is a featured contributor delivering advice on job search, job interviews and career advancement, having published more than 50 pieces of unique content on the site, with his work being featured in top publications such as INC, ZDnet, MSN and more.
Learn more about The Interview Guys on our About Us page.