Today, environmental jobs are incredibly appealing. Issues like climate change and water shortages have put a spotlight on the sector. Plus, many people want to find green jobs, giving them a chance to do their part to make the world a safer, healthier place.
Luckily, there are plenty of opportunities. From entry-level environment jobs to top-tier specialists, there's something for everyone. If you're curious about the world of environmental and green jobs, here's what you need to know.
What Is an Environmental Job?
Alright, before we dig into our best environmental jobs for the year, let's talk about what an environmental job even is.
It's important to understand that there are a variety of environmental jobs. While they all focus on protection and preservation, to a degree, their goals can differ dramatically.
Some environmental professionals concentrate on saving habitats, preventing pollution, or developing green energy sources. Others may focus more on enforcing local regulations or addressing contamination. At times, environmental jobs are about striking a balance, ensuring development projects can go forward while limiting their impact on the world around them.
Similarly, environmental positions are available in a wide variety of industries. Usually, it's the opportunities with nonprofits and government agencies that come to mind first. However, there are also jobs in the private sector working for major corporations.
As the world increasingly focuses on environmental preservation and green energy, some big businesses are trying to do their part. They hire professionals in these niches to ensure they stay on the right side of laws and make moves that improve their public perception.
Plus, many companies actively try to be green. One of their main missions is to limit their impact, ensuring their operations or products do as little harm as possible.
However, regardless of the differences in their goals or who the person works for, essentially all environmental jobs are important. Many of these professionals are doing their part to preserve the planet, and that's what matters.
In a time where news about the impacts of climate change runs rampant, and concerns about water shortages are on the rise, environmental professionals are increasingly in demand. Their expertise may make a real difference, creating opportunities to overcome these challenges and get the Earth on a path toward recovery.
If you want to do your part, then you'll need to develop the right skills. As you'd expect, environmental jobs usually require some scientific hard skills. You might need knowledge of biology, chemistry, agriculture, engineering, and similar subjects to qualify for a role.
Math skills are usually critical as well. Many environmental professionals analyze data and samples, so they need the right knowledge to handle the calculations.
Writing skills are also vital. In many environmental jobs, creating reports and sharing information in writing is a critical part of the job. If you can't express yourself well using the written word, you may struggle to thrive in the position.
Plus, you'll need a wide variety of soft skills. These help you navigate the working world effectively, as well as ensure you're prepared for the challenges that lie ahead.
Some of the most critical soft skills for environmental jobs include:
Active Listening
Adaptability
Communication
Creativity
Diplomacy
Leadership
Patience
Persuasion
Resilience
Tech-Savviness
Time Management
Of course, other soft skills can also be vital. Exactly what you need varies depending on the position, so you'll want to research each role you're considering in-depth to determine exactly what it takes to thrive.
Once you have the right skills and start applying for positions, the ability to showcase your capabilities to a hiring manager is essential. Competition for the best environmental jobs can be fierce, so you need to make sure you stand apart from the pack.
Spend time learning how to write a resume and cover letter that catches the hiring manager's eye. Get to know the Tailoring Method and STAR Method so you can create amazing answers to interview questions and take your applications to the next level.
By putting in extra effort, you increase your odds of shining, putting you on the path toward your dream environmental job.
Top 15 Environmental Jobs
If you're looking for some of the best environmental jobs, here are 15 positions that you might want to explore.
1. Environmental Scientist
As an environmental scientist, you'll have a range of duties that focus on preserving the environment and supporting human health. At times, you may be out in the field assessing an area. In others, you'll be in an office creating project plans.
Some environmental scientists focus on cleanup efforts, devising solutions to handle pollution issues. Others work to avoid pollution problems during development, ensuring companies make the right moves to preserve area habitats and resources. In either case, you'll be well compensated, usually to the tune of around $73,230 a year.
2. Air Quality Engineer
As an air quality engineer, your goal is to make sure that the air people (and wildlife) breathe is clean and safe. In some cases, you'll focus on consulting, ensuring companies and property owners understand what practices will keep the local air quality in good shape. In others, you may assist with cleanup efforts related to contaminated sites.
Since the role is highly scientific, having a Bachelor's degree is usually essential. But the educational investment is worthwhile, partially thanks to the $70,188 per year annual salary.
3. Environmental Technician
If you want to focus on fieldwork over office-based duties, becoming an environmental technician could be your best bet. These professionals spend most of their time gathering samples, taking measurements, and assessing outdoor areas.
Most environmental technicians have a college education. However, you may only need an Associate's degree instead of a Bachelor's to get your career moving, making this one of the more entry-level environmental jobs around. Once you land a role, making about $46,850 a year is common.
4. Agricultural Scientist
As an agricultural scientist, your main focus is to provide guidance to companies that grow plants, such as food producers. You can use your expertise to help manufacturers make choices that are more environmentally friendly and sustainable, ensuring the longevity of the food supply while preserving the environment.
In most cases, you'll need a Bachelor's degree to get started in this $68,830 per year job. However, many in this field ultimately get a Master's, ensuring they have the right knowledge and expertise to move up.
5. Environmental Planner
Environmental planners have a multi-faceted role. They may assist with development projects to ensure they follow any regulations that protect the natural world or might research environmental concerns to create plans for addressing existing problems.
After getting a college degree, many environmental planners work for government agencies, though some may also find opportunities in the private sector. In either case, you can usually expect an annual salary close in the $69,595 to $112,581 range.
When you're in one of the entry-level environmental jobs in this category, you'll usually find a pay rate near the lower end of that range. But as you gain experience and qualify for higher-level roles, you could find yourself earning more than six figures, which is pretty awesome.
6. Solar Panel Installer
If you want to help the environment by finding green jobs focused on sustainable energy, becoming a solar panel installer is a solid option. You'll spend your time installing, repairing, and maintaining solar panels, giving households and businesses access to a cleaner kind of energy.
Usually, you'll need to complete a training program – usually through a vocational school – to get started. Once you've done that, earning about $46,470 per year is typical.
JEFF'S TIP: If you're looking for a vocational school, make sure it and the program are accredited. Accreditation means an independent assessment agency says it meets certain academic standards. By focusing on accredited schools and programs, you are increasing the odds that you'll receive a quality education that will be recognized by future employers.
7. Environmental Health Specialist
In this job, the focus is on human health. You'll assess how the environment and environment-impacting operations affect people in the area, identifying issues that may harm the health of the population.
Generally speaking, having a college degree is essential for this kind of work. Once you have that, you could be well on your way to earning $45,228 a year.
8. Geoscientist
Geoscientists are professionals who spend their time studying a range of physical aspects of the planet we call home. There are several subspecialties within the geoscientist category.
For example, geologists focus their careers on the materials found in the Earth, such as rock formations and mineral dispersion. As a geochemist, you may concentrate on elements found in groundwater, while geophysicists spend their time analyzing the Earth's properties and the physics of the surface and interior.
In any case, after earning a college degree and landing a position, geoscientists are usually well-compensated. Pay rates typically come in near $93,580, but many certainly cross the six-figure mark before their career is done.
9. Environmental Engineer
As an environmental engineer, you focus on preventing, controlling, and addressing environmental hazards. You might specialize in certain areas, like erosion prevention or waste disposal, putting your engineering skills to work to develop viable, structural-style solutions that benefit the environment. However, it's also possible to have a broader career that taps on multiple areas.
If you want to get started in this role, earning a Bachelor's degree is essential. In exchange for your expertise, you'll generally be well compensated. Pay rates usually come in near $92,120 per year, which is incredibly solid.
10. Conservation Scientist
If you want to focus your career on protecting the environment, working as a conversation scientist might be right up your alley. These professionals manage forests, protect critical habitats, offer guidance to local governments, consult with large companies, and monitor operations to ensure sustainability.
The most common way to get started in this field is earning a Bachelor's degree, though some do go on to get a Master's. In either case, earning around $64,010 is the norm, though some certainly do bring in more.
11. Wildlife Biologist
As a wildlife biologist, your career can head in several directions. After earning a college degree, you might use your expertise to assess the impact of certain development projects on local animal populations, ensuring that expansion efforts don't harm various species. In some cases, you may instead concentrate on local animal population health, identifying issues and developing solutions to keep them healthy.
When it comes to compensation, wildlife biologists usually do pretty well. An annual salary near $66,350 is typical, though some certainly earn more, with the top 10 percent crossing the six-figure mark.
12. Hydrologist
One of the somewhat unique environmental jobs, hydrologists focus their career on one of the most critical resources on the planet: water. They analyze the movement of water through the environment, assess water cleanliness, identify pollution risks, and create plans for keeping water supplies safe and healthy.
In most cases, hydrologists have college degrees. When it comes to pay, earning an annual salary of about $84,040 is common.
13. Wind Turbine Tech
Another one of the green jobs that focuses on energy production, wind turbine techs mtaining, install, repair, and inspect wind turbines. In most cases, the most significant requirements are being mechanically inclined and not having a fear of heights, ensuring you can work at the top of the structures when required.
One of the great parts about this job is that you don't necessarily need a college degree. In many cases, you can get started by completing a vocational program or signing up for an apprenticeship. In either case, once you have the right skills, expecting a salary near $56,230 per year isn't out of the question.
14. Environmental Protection Specialist
If you want to play a big role in keeping the environment safe, working as an environmental protection specialist could be the perfect fit. You'd assess projects and operations to ensure they are compliant with local regulations, as well as take action if you identify issues.
In most cases, professionals in this field have a Bachelor's degree. When it comes to compensation, around $68,350 a year is typical.
15. Climate Change Analyst
Climate change analysts spend their time analyzing data and estimating the effect of various operations on the broader climate. In some cases, they work for government agencies or nonprofits. In others, they may find opportunities with corporations that want to limit their impact on the environment.
As with most scientific jobs, a Bachelor's degree is usually essential. Once you have that, you could be well on your way to a $77,411 per year salary in this position.
Putting It All Together
Ultimately, all of the environmental jobs above are worth considering. They let you have a positive impact on the world around you, which can be incredibly rewarding. Plus, the earning potential in all of those roles is solid, ensuring you can make ends meet with greater ease. Overall, that easily qualifies as a win-win, allowing you to have a career that makes a difference and that keeps you comfortable.
P.S. You can land a job interview pretty quickly after applying for one of these jobs, so it pays to be prepared for your interview. That's why we've created an amazing free cheat sheet that will give you word-for-word answers for some of the toughest interview questions you are going to face in your upcoming interview.
Click below to get your free PDF now:
FREE

: Job Interview Questions & Answers PDF Cheat Sheet!


Download our "Job Interview Questions & Answers PDF Cheat Sheet" that gives you word-for-word sample answers to some of the most common interview questions including:
What Is Your Greatest Weakness?
What Is Your Greatest Strength?
Tell Me About Yourself
Why Should We Hire You?
And more!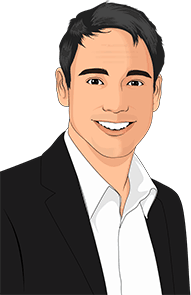 Co-founder and CTO of TheInterviewGuys.com. Jeff is a featured contributor delivering advice on job search, job interviews and career advancement, having published more than 50 pieces of unique content on the site, with his work being featured in top publications such as INC, ZDnet, MSN and more.
Learn more about The Interview Guys on our About Us page.