When people picture the finance sector, they usually conjure up imagines of chaotic stock trading floors. Luckily, there's more to the industry than that. While the work can certainly be fast-paced, and the environments are often competitive, the job of a financial analyst is much more metered, consultative, and analytical in nature.
Financial analysts are masterminds when it comes to finding the meaning in financial data. They are also incredibly goal-oriented, with their primary aim being to help businesses and individuals achieve specific objectives.
In a way, financial analysts are part accountant, part detective, part counselor, and part fortune teller. If you are wondering whether it's the role for you, come with us as we take a deep dive into the job description of a financial analyst.
What is the Financial Analyst Position?
In the simplest terms, a financial analyst collects, monitors, analyzes, and studies financial data. They use what they learn to anticipate outcomes, explore the impacts of various choices before they are formally made, and recommend guidance based on those insights.
Companies that use financial analysts rely on these professionals when they need to develop financial strategies. Additionally, financial analysts play a vital role in reviewing business performance.
Research and reporting are at the core of the financial analyst job description, as well as the confidence necessary to make recommendations to members of the leadership team. All of those pieces have to come together. Otherwise, thriving in the role is nearly impossible.
But there's also more to it than that. If you're still intrigued, continue the journey with us as we take a look at the financial analyst duties.
What Are a Financial Analyst's Duties & Responsibilities?
While the financial analyst job description above likely gives you some clues about what it's like to work in the position, if you want a clear picture, you need to get to know the financial analyst duties and responsibilities. With those, you can understand what day-to-day life in the role is like, allowing you to determine if it's right for you.
Sure, it's true that every financial analyst job is a bit different from the next. Every company has different needs and priorities; that's simply a fact. But that doesn't mean these roles don't have a lot in common, because they do.
Here's a look at some of the most common financial analyst duties:
Analyze data, past and current
Identify trends and patterns in data
Explore the impacts of business decisions
Develop insights that guide the company toward its goals
Prepare reports
Consult with management
Develop financial strategy
Suggest improvements
Make budget recommendations
Examine investment opportunities
Use financial models for predictive insights
Develop policies and procedures
Compare financial performance to forecasts
Perform costs analyses
Reconcile financial transaction records
Another key financial analyst responsibility is to maintain confidentiality. Most financial analysts are privy to the kinds of information companies want to keep private. As a result, employers need to know that their financial analysts won't disclose those details to anyone who isn't authorized to know, including family members, friends, and even colleagues.
What Skills Do Financial Analysts Need?
Now that you have some insights into the financial analyst duties, it's time to look at the skills you need to bring to the table if you want to work in the role. Without the right capabilities, excelling in the position is almost impossible. Luckily, by knowing what you need to know, you can hone your abilities in the right areas.
Again, it's true that no two financial analyst job descriptions are alike. But the skills are generally closely aligned. You need the right foundation, no matter what.
Here's a look at the hard skills practically every financial analyst needs.
Data analytics
Financial modeling
Statistical analysis
Cost accounting
Financial planning
Requirements analysis
Mathematics
Financial software
Forecasting and predictive analytics
Reporting
Trend analysis and pattern identification
Rules of confidentiality
Okay, that's everything, right? Well, no.
Technical prowess alone won't guarantee that you'll shine. Without the right soft skills, you may struggle to land your dream job.
To put it one way, your soft skills define your approach to navigating a professional workplace. These traits determine how you interact with others, make choices, and ultimately behave while performing your duties.
Many hiring managers focus on finding specific soft skills. Why? Because they play a huge role in your long-term success. Plus, they also impact how well you'll fit into the company's culture, and that's important, too.
If you want to impress as a financial analyst candidate, here are the soft skills you need to have:
Goal-oriented
Communication
Critical-thinking
Organization
Accuracy
Accountability
JEFF'S TIP: Showcasing your soft skills can be a little tricky. Sure, you could try just tell that hiring manager that you're detail-oriented or accountable, but that probably won't work. Instead, you need to show them. How? By showcasing achievements where you put those skills to work. Even if you don't say "communication" or "goal-oriented," you can indirectly tap on those traits by describing times you used those skills, and that's usually enough.
Financial Analyst Certification, Education & Training
If you want to land a financial analyst position, you're going to need some education. By and large, a Bachelor's degree is the minimum to get started, usually with a major like finance, mathematics, statistics, accounting, or economics. In some cases, employers consider a Master's a must, such as a Master of Business Administration (MBA).
Some relevant experience is commonly a requirement as well. This could include 3+ years working in a finance-oriented role, for example.
While certifications aren't always required, they are viewed as musts by some employers. But even when they aren't, that doesn't mean picking one (or a few) up isn't a good idea.
Certifications allow you to showcase your knowledge in specific areas. Plus, not everyone picks them up, so they may help you stand out from the crowd.
If you are looking for some certifications to add to your resume, here are a few that may be worth pursuing:
Financial Analyst Salary
Since there are more than 329,000 financial analyst jobs but only 306,200 professionals focused on opportunities in the field, there's a shortfall of suitable talent. In many cases, that means finding a lucrative salary is possible.
Why? Because demand outweighs supply.
As a result, if you decide that this road is right for you, you may be able to snag a financial analyst salary of nearly $87,000 a year with relative ease. Even entry-level financial analysts can earn over $50,000, which is pretty comfortable.
But if you really shine in the role and gain some experience, you could work your way up into the top-earning 10 percent. If you do, yearly compensation of $167,420 or more could be within your grasp. Pretty nice, right?
Just keep in mind that not everyone gets that far. A slew of factors impact salaries, including experience levels, employer size, job complexity, and physical location, so top-tier wages aren't always available everywhere.
What You Need to Know for Your Job Interview
Alright, so the financial analyst job description sounds pretty sweet to you, and you're ready to land a position. You know what that means? It means you'll need to shine during an interview.
Ideally, you want to make a stellar impression on the hiring manager during your meeting. Luckily, we know the secret to success: proper preparation.
Start off by giving that financial analyst job description a thorough once over. By examining it carefully, you'll find out about the hiring manager's priorities, including must-have skills and traits. With that information, you can craft relevant answers to interview questions, ensuring you address those critical points during the meeting.
If you really want to stand out from the crowd (and you know you do), mosey on over to the company's About Us page and social media profiles. Review the mission and values statements on the website for clues about the organization's priorities, and try to weave those details into your responses.
When you explore the social media pages, look for recent achievements and insights into the company's culture. You can reference the accomplishments during your interview, a move that shows you're passionate about the opportunity. Use the details about the company's culture to mold your answers, but also to make sure that the organization is actually the right fit for you.
Then, spend some time going over the top financial analyst interview questions. Use the tidbits you've gathered in your answers. And, if you're facing behavioral interview questions, combine the STAR Method and the Tailoring Method to make sure your responses really pack a punch.
Putting It All Together
If everything above sounds amazing, the financial analyst role could be right for you. So, why wait? Use the information we've covered to help you start your journey today. You'll be glad you did.
Thanks for reading!
—
Check out our other "job description articles" if you're exploring career options:

—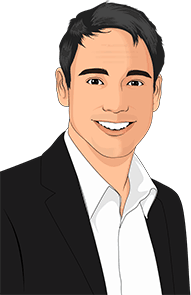 Co-founder and CTO of TheInterviewGuys.com. Jeff is a featured contributor delivering advice on job search, job interviews and career advancement, having published more than 50 pieces of unique content on the site, with his work being featured in top publications such as INC, ZDnet, MSN and more.
Learn more about The Interview Guys on our About Us page.