UPDATED 7/12/2022
As the saying goes, if you love what you do, you'll never work a day in your life. That's why finding fun jobs that pay well is a smart career move. If you're enjoying yourself, even a challenging day might not be that bad. Who wouldn't want that?
But what is a fun job? And are there many fun high-paying jobs available? If you're wondering where you should set your sights if you want to actually enjoy what you do, here's what you need to know.
What Is a Fun Job?
Alright, before we take a look at some of the most fun jobs around, let's answer an important question: What exactly is a fun job?
Well, technically, fun careers can be any kind of work that you legitimately enjoy. If it sparks your passion and even the less enjoyable aspects don't get you down, it can qualify.
Yes, this does make things a little confusing. After all, fun is in the eye of the beholder.
Think about it; some people love math, so an accountant job description might sound amazing to them. Other people loathe math, so that job description might seem terrible to them.
The trick is to figure out what really resonates with you and then head in that direction. By finding a job that you legitimately find fun, even the toughest workdays won't seem that bad.
Top 60 Highest Paying Fun Jobs
While what qualifies as a fun career is a personal choice, it's still smart to explore your options. With that in mind, here's a look at 20 fund jobs that pay well that you might want to check out.
1. Video Game Designer
If you adore video games, designing them could be a dream job. While you won't spend all of your time playing games, you do get to have a hand in creating titles, and that's pretty rewarding. Definitely one of the more interesting jobs that pay well.
Usually, you'll need a Bachelor's degree to get started. With that, making about $68,078 a year is fairly common.
2. Food Stylist
An artistic job for food lovers, food stylists make sure that all of those tasty treats you see in articles, advertisements, and videos look as delectable as possible. It's a lot like being a makeup artist… you just use those skills on chicken nuggets, fruit, or other foods instead.
Food stylists usually make around $66,947 annually. Not too bad, right?
3. Property Caretaker
Property caretakers keep an eye on a home or other kind of private property. In most cases, you'll have the entire space to yourself (though you may be able to bring your family). And, usually, your main duty is to simply be present, as well as handle some basic maintenance.
These roles can vary from simple housesitting gigs to long-term stays at opulent properties, often paying around $20 to $100+ per day. In some cases, you may even be able to become a private island caretaker, a position that can pay more than $100,000 a year. If it's a tourism property and you are willing to take photographs or write blogs, you may even bring in more than $110,000 annually.
4. Stunt Person
If you're looking for an active job with a hint of danger, working as a stunt person might be right up your alley. You might take part in combat scenes, vehicle chases, and more.
Unlike many other fun careers, stuntpeople are usually paid by the day or week. If it's a union production, making about $1,005 for one day of work or $3,746 for a week is the norm.
5. Professional Critic
Food and movie critics share their opinions with the world. Usually, this means in writing, though some may offer up video or audio critiques as well.
How much you earn as a critic depends on the exact role you pursue. If you work for a publication, like a newspaper or established website, you may make more than if you freelance or launch your own blog, at least at first.
While how much you can earn varies, here's an example. You may be able to bring in around $50,004 a year as a restaurant critic, all while enjoying tasty meals.
6. Sommelier
Wine aficionados rejoice. If you can't get enough of amazing wine and have an exceptional palette, there's a job for you. As a sommelier, your main goal is to recommend wines and wine pairings. And, to pull that off, that means you need to have had your fair share, giving you a chance to assess a wine's characteristics accurately.
Many sommeliers do have some formal training, but it's more like vocational school than earning a full college degree. Once you hone your skills, you could take home about $58,602 a year sharing your love of wine with others.
7. Voice Actor
One of the fun jobs that pay well that also lets you work from home, voice actors record scripts for a range of purposes. You might tackle audio for a voiceover or play the role of a cartoon or video game character, for example.
Many voice actors freelance, giving them some flexibility. Additionally, while you may want to study voice skills or acting, you don't technically have to. This is actually one of the fun jobs that pay well without a degree, as you can earn around $42,494 a year working full-time in the field.
8. Race Engineer
If you have a college degree in a field like math, physics, or mechanical engineering, love automobiles, and want to help someone go as fast as possible, you might love a job as a race engineer. Then, you'd spend your days figuring out how to get the best performance out of a racecar, playing a critical role in the driver's success.
Usually, race engineers make an average of $92,393 a year in base salary. However, many do cross the six-figure mark, so keep that in mind.
9. Ethical Hacker
Easily one of the more fun high-paying jobs, ethical hackers spend their time identifying vulnerabilities in systems by actively trying to hack their way into company assets. Then, they provide recommendations or take action to close those doors, enhancing overall security.
With a degree and some certifications, you can actually turn this into a six-figure job. The average ethical hacker actually brings in around $106,154 annually between their salary and bonuses, and some even earn more than $141,848.
10. Netflix Tagger
If you always dreamed of getting paid to watch Netflix, you're in luck. It's actually possible.
The streaming giant hires people to categorize the movies and television shows it has online, adding appropriate tags to improve search capabilities.
Now, this isn't an easy position to score, as there are only around 30 Netflix taggers across the entire world. Additionally, it isn't a full-time gig. Still, if you are going to be streaming videos anyway, why not make some cash while you do?
11. Toy Designer
For anyone who has fond childhood memories of playing with their favorite toy, becoming a toy designer might be one of the most fun jobs around. You'll get to design toys for today's children and upcoming generations (as well as some adults, probably), putting your skills to work to create someone engaging and enjoyable.
As a toy designer, you could make an annual salary of about $59,439 fairly early in your career, and pay above $76,778 isn't out of the question. Who knew that toys could be so lucrative?
12. On-Air Radio Announcer
Radio stations rely on announcers for a lot of reasons. You might introduce songs, read commercial messages, interview guests, or engage with callers.
This can be an excellent job for people who adore what the station covers – like a specific genre of music – or simply want to be in the entertainment industry. Usually, you'll need a degree in broadcasting, journalism, or a similar field to get started.
Once you have that, making around $33,220 is the norm. However, the top 10 percent actually bring in more than $94,450, showing just how far this fun career option can go.
13. Unexploded Ordnance Technician
Alright, does the idea of things going "boom" get your blood pumping. Then you might want to explore the unique career of the unexploded ordnance technician. These pros work with undetonated explosives, ensuring that they are properly handled. In some cases, that means rendering them safe. In others, that means controlled detonations.
Now, you do have to be certified to head in this direction, and the work can be higher stress at times. Additionally, the jobs tend to be law enforcement or military. But if you go this route, you could make around $34,470 a year, all while doing something you enjoy.
14. Google Street View Driver
If you enjoy being on the road and exploring an area fully, working as a Google Street View driver might be the perfect option. You'll simply follow your route, making sure you stay at the proper speed to capture everything you need to.
In exchange, you could make $11 to $17 per hour, which isn't too shabby considering how low-key the work is.
15. Social Media Manager
For masters of the hashtag and social media mavens, working as a social media manager could be a perfect position. You'll assist companies or people, honing their online presence, engaging with their audience, and ensuring every post is just right.
This is a flexible option that often lets you work from home. Additionally, securing a salary or freelance earnings near $51,322 a year is completely possible.
16. Chocolatier
If candy is what you crave, why not turn it into a profession. As a chocolatier, you'll spend your days making tasty confections. Plus, you could snag a salary around $32,822 a year, though the top 10 percent earn more than $47,263. If that's not sweet, what is?
17. Veterinary Technician
For animal lovers, working as a veterinary technician might be one of the most fun jobs around. You'll care for a variety of critters, ensuring they are safe and that the appointments run smoothly.
Usually, you can get started in this field after finishing a vocational program. Once you do, earning about $35,320 annually is typical. However, the top 10 percent actually make over $51,230 a year, which is pretty nice.
18. Event Planner
As an event planner, you can help people celebrate some of the most joyous days of their lives. You might assist with weddings, birthdays, retirement shindigs, and more. Or, if you prefer a more corporate approach, you can coordinate meetings and conventions instead.
If you become an event planner, you'll likely bring home about $50,600 a year. But the top 10 percent actually earn more than $86,390. Pretty impressive, right?
19. Freelance Writer
If you adore putting words on paper (or on-screen, as is more common), writing might be a dream job. As a freelance writer, you can have a flexible career focused on creating articles, blogs, or social media posts for other people or businesses. Plus, you can earn around $63,200 a year, which is certainly respectable.
20. Graphic Designer
If you're a creative type looking for fun high-paying jobs, graphic design might be your ideal career. Many of the positions pay pretty well, coming out near $52,110 a year. Plus, you'll get to focus on artistic endeavors, which can be rewarding and engaging.
Typically, you'll need a Bachelor's degree to get started. But if you're self-taught, this could still work. Create a strong portfolio that can accompany your resume. Otherwise, explore freelancing options that don't make a degree as critical.
21. Bartender
For a relaxed job that lets you converse with customers and apply some artistic flair to the drink experience, a position as a bartender could be a great fit. This is one of the fun jobs that pay well without a degree, as you usually only need a basic license to work in the role. While your wages may be somewhat low, often around $15.31 per hour, the potential for solid tips (usually around $170 per shift) is incredibly high. As a result, it can be surprisingly lucrative.
22. Geologist
If you could spend hours examining rocks or are enthralled by the movement of the Earth, a job as a geologist might be a great time for you. In most cases, you'll need a Bachelor's degree first. Then, you can start applying your expertise, examining the Earth, and exploring the impact of various events, including volcanic eruptions and floors. Usually, you'll earn around $59,109 annually, too, so you probably won't have trouble paying your bills.
23. Dental Hygienist
Dental hygienist might not seem like a great time to everyone. But if you love working with people and like high-detail work, this could be one of the better fun high-paying jobs for you. All you'll need to get started is some vocational school. Then, you'll make about $78,311 per year cleaning teeth, taking x-rays, and maintaining records.
24. Food Technologist
For foodies, working as a good technologist could be a particularly interesting option. You'll learn about the exciting world of flavor using a scientific approach. Plus, you can specialize in areas like food storage, nutritional analysis, and more.
Usually, you'll need a Bachelor's degree as a foundation. Once you have that and start gaining experience, an annual salary near $55,650 is likely yours for the taking.
25. Librarian
If you're a bibliophile, a job as a librarian could be the ideal match. You'll need a Master's degree for the position, which is a lot of education. However, once you have that, the job itself is pretty lowkey, mixing organization with customer service for the bulk of your duties.
When it comes to pay, librarians often earn around $68,617 per year. Plus, they typically get solid benefits, making the role even more worthwhile.
26. Author
For anyone with a story to tell or who enjoys the written word, a job as an author could be an excellent option. You can focus on any niche, including various genres of fiction and nonfiction, so there's something for essentially anyone. Plus, the pay can be surprisingly solid, often coming out near $69,510 annually.
27. Dietitian
If you're passionate about health and nutrition, dietitian would easily be one of the high-paying fun jobs for you. You'll help people adjust their diets to meet a variety of health-related goals, allowing you to make a real difference in their lives.
Registered dieticians usually have Bachelor's or Master's degrees, as well as a license. With that though, you can make around $72,771 per year, which can make it worth the effort.
28. Web Developer
Part artistic, part technical, the career of a web developer is an excellent fit for anyone who likes to dabble in those two worlds. After acquiring the right skills – either on your own, through a bootcamp, or through college – you'll design websites that are attractive and function, all while earning about $106,620 annually. If you're looking for a low stress job that pays well, this might be a good fit.
29. Teacher
For some people, the idea of shaping the minds of children and spending time with kids seems like a dream. If you're one of them, working as a K-12 teacher might be an incredibly fun option.
In most cases, you'll need a Bachelor's or Master's, and you'll need to pass a state exam. Once you do that, a salary near $55,890 per year (along with solid benefits) is yours to be had.
30. Statistician
Many people adore math. If you're one of them and you're open to getting an advanced degree, consider launching a career as a statistician. You'll spend your days analyzing numbers, collecting data, and forming various conclusions, all with a pay rate close to $78,596 per year.
31. Astronomer
If you love stargazing and have always been curious about the world beyond our planet, astronomer could be the fun job you're after. After earning a degree, you'll get to spend your time observing, researching, and analyzing the universe. Plus, you'll make around $118,087 a year, which isn't too shabby.
32. Marketer
For persuasive people with creative sides that are looking for fun jobs that pay well, a career in marketing is worth exploring. The job involves a lot of brainstorming and analysis, all with touches of creative flair. Plus, you can earn salaries close to $56,143, which would do the trick for most people.
33. Animator
If you like the idea of bringing pictures to life and fancy yourself a decent artist, consider heading to college or attending a bootcamp to hone your animation skills. Then, you can potentially land a job making around $58,060 per year, all while spending your days animating images for movies, television, ads, and more.
34. Personal Stylist
For fashionistas that enjoy helping others look their best, a job as a personal stylist could be a blast. You'll select attire for someone else, ensuring it's the proper size, matches their taste, and is flattering overall. In most cases, all you need is a good eye to get started in this field, allowing you to earn about $41,162 annually without a degree.
35. Aircraft Mechanic
Do you love planes? Then why not make them your career? As an aircraft mechanic, you'll get to keep airplanes and helicopters in good working order. Plus, you can get started with some vocational training instead of a college degree, all while still scoring an annual salary near $70,291.
36. Physicist
Are you curious about how the world works and want a career that lets you explore that? Then studying physics and launching a career as a physicist might be right up your alley. You'll get to explore the ways of the world, all while earning around $97,028 a year.
37. Zoologist
If you love animals and want to work with something more exotic than household pets, getting a Bachelor's degree and becoming a zoologist might be a great choice. You'll qualify for a range of roles, including positions at local zoos. Plus, you could make around $76,530 per year, which is really nice.
38. Architect
For anyone who loves architecture, a career as an architect can be surprisingly fun. It's a bit artistic and a bit technical, which can keep the work engaging. Along with designing homes, you may find yourself working on commercial properties or even artistic installations, which gives you variety.
In most cases, you'll need at least a Bachelor's degree and a license to get started. Once you've got that handle, you can potentially find salaries near $87,460 per year.
39. Structural Engineer
Another option for people who adore buildings, bridges, and similar projects, structural engineers play a critical role in project designs and structure construction. While you'll need at least a Bachelor's degree, the $88,724 per year pay rate can make that worthwhile.
40. Nanny
Another option for anyone who likes kids, nannies spend their days caring for the children of a specific family. Along with keeping an eye on them, nannies may handle some light cooking or housekeeping duties, and some also live in the family's home.
You don't need a degree for this job, but some formal training and a few certifications can strengthen your career. When it comes to pay, something near $49,500 is common, but you may be able to secure room and board with that, so keep that in mind.
41. Chemist
If you find science fascinating, chemist could easily be your dream job. After earning a degree, you'll spend your time in a lab exploring chemicals and compounds to see if they achieve various goals. Plus, you can snag a yearly salary of about $60,914, giving you ample financial security.
42. Personal Trainer
Are you all about fitness? Do you have solid customer service skills? If so, you might want a job as a personal trainer. You'll get to help others on their journey towards a healthier, stronger, more flexible body, all while getting to do some working out yourself. Plus, you can make about $64,259 a year, which is respectable.
43. Commercial Pilot
If you adore spending your time soaring through the skies, working as a commercial pilot could be the perfect fun job for you. Plus, this is one of the fun jobs that doesn't require a college degree. Instead, you'll just need to handle the licensing requirements. Then, you can start transporting goods, piloting charters, and giving tours, all while making about $86,080 annually.
44. Brewmaster
For beer fans, a career as a brewmaster would likely be a dream come true. You don't need a degree, but you will need to learn everything you can about the beer-making process. That way, you can create tasty brews with ease, all while making around $50,074 per year.
45. Purchasing Manager
If shopping is one of your favorite activities, a career as a purchasing manager could be surprisingly fun. You'll use your skills to determine what a store should stock and sell, allowing you to essentially curate the selection of merchandise to improve profits. Plus, you can make about $123,524 per year while doing it, which is pretty sweet.
46. Animal Groomer
For animal lovers that want a fun job that doesn't require a college degree, working as an animal groomer may be an excellent choice. Usually, you'll only need to take some grooming courses to launch your career. Then, you'll be able to make sure that various animals are properly cleaned and styled, all while making about $41,819 annually.
47. Chef
Another great option for foodies, chefs use their skills to create delish meals for others, all while bringing home salaries close to $49,916. While you can head to culinary school if you want, you can also work your way up into the position, giving you choices about how you start your career.
48. Conservationist
Conservationists work diligently to protect ecosystems and animals. It often combines fieldwork with research, and you'll need a Bachelor's degree to hone the right skills. However, the education is often worthwhile, as you'll likely make something close to $58,587 a year once you launch your career.
49. Reporter
For anyone who enjoys fact-finding, becoming a report could be an excellent time. You can also choose to specialize in a niche that piques your interest, like sports, entertainment, food, or anything else.
In most cases, you'll need a Bachelor's degree to get started. Then, you could be well on your way to earning around $47,938 per year.
50. Fashion Designer
Another option for creative types that enjoy clothing and accessories, fashion designers create new designs to steer the world of fashion in different directions. It's a hard field to break into, even if you get a degree. However, it can be worthwhile, allowing you to make about $66,895 annually if you get your footing.
51. Videographer
If you enjoy looking at the world through a camera and would like to help people capture important moments, a career as a videographer could be a great choice. Along with camera operation skills, editing know-how is valuable. Whether you get a degree or are self-taught isn't particularly important, as either approach can get you closer to an annual salary of $69,045.
52. Chauffeur
For people that enjoy customer service and spending time on the road, you may want to consider working as a chauffeur. It's far more consistent than rideshare driving. Plus, you may be able to forge a relationship with a single passenger, making the job rewarding beyond the $59,004 yearly salary.
53. Park Ranger
Do you adore the outdoors? Then you might love a career as a park ranger. You'll spend your time out in nature, all while supporting conservation, educating the public, and helping park visitors stay safe.
While park rangers usually only make around $40,802 a year, that's only part of the equation. The benefits package is often exceptional, which can make the smaller salary worthwhile.
54. Interior Designer
For anyone who enjoys a beautiful but functional space, a career as an interior designer is worth considering. After you get a degree and some experience, you can earn around $52,546 a year optimizing layouts, choosing furnishings, and otherwise curating spaces that are livable and aesthetically pleasing, all while capturing the style of your clients.
55. Photographer
If you enjoy working solo and have a keep eye, a career as a photographer could be a great time. You could specialize in weddings, pets, stock photos, or portraits, or head in a more artistic direction.
While you don't need a degree, you do need camera operation and photo editing skills. If you bring that to the table, then making around $45,104 per year is a real possibility.
56. Private Investigator
For anyone who enjoys a mystery, a job as a private investigator could be invigorating. That's particularly true if you like research and are generally patient, ensuring you have the fortitude to dig into challenging cases or wait for certain events to occur.
In most cases, you don't need a degree to be a private investigator, but you will need to pass an exam and get a license. Once you do, you're well on your way to making $58,656 per year.
57. Museum Curator
If you have an eye for art, antiquities, or historical items, working as a museum curator could be an excellent career option. Usually, you'll need to study a related field in college, such as art history or archeology. Then, once you land a job, you could find yourself earning around $60,110 annually.
58. Interpreter
For anyone who enjoys languages and exploring different cultures, a career as an interpreter might be the perfect fit. You'll help people communicate effectively even if they don't speak the same language, which is incredibly rewarding. Plus, you can specialize in certain fields, like medical or legal, allowing you to travel a path that really piques your interest, all while making about $46,531 a year.
59. Marine Biologist
If you're a big fan of sea life and are open to getting a Bachelor's degree, why not launch a career as a marine biologist? You'll get to research and care for these species and their habit, which can be equal parts fascinating and rewarding. You'll also snag a salary near $52,027 per year, which is solid.
60. Roller Coaster Engineer
A specialty within the mechanical engineering space, roller coaster engineers design amusement park rides. Usually, this career starts with a college degree. Additionally, some general experience in the mechanical or structural engineering field might be a must before transitioning into this niche. But once you do, not only will you design roller coasters for a living, but you'll also be earning around $83,110 a year.
Putting It All Together
Ultimately, all of the fun jobs that pay well are worth exploring. Consider where your interests lie and how you'd most like to spend your time. Then, find a fun career that feels like a match. If you do, you'll be able to have a great career that's actually enjoyable. And, in the end, isn't that what life should be all about?
P.S. You can land a job interview pretty quickly after applying for one of these jobs, so it pays to be prepared for your interview. That's why we've created an amazing free cheat sheet that will give you word-for-word answers for some of the toughest interview questions you are going to face in your upcoming interview.
Click below to get your free PDF now:
FREE

: Job Interview Questions & Answers PDF Cheat Sheet!


Download our "Job Interview Questions & Answers PDF Cheat Sheet" that gives you word-for-word sample answers to some of the most common interview questions including:
What Is Your Greatest Weakness?
What Is Your Greatest Strength?
Tell Me About Yourself
Why Should We Hire You?
And more!

—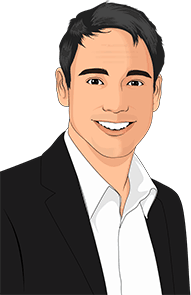 Co-founder and CTO of TheInterviewGuys.com. Jeff is a featured contributor delivering advice on job search, job interviews and career advancement, having published more than 50 pieces of unique content on the site, with his work being featured in top publications such as INC, ZDnet, MSN and more.
Learn more about The Interview Guys on our About Us page.