Being pregnant never means you have to give up on a job search or employment. After all, working with a baby on board can be a great thing, especially if you focus on the best jobs for pregnant women during your search.
Ultimately, some options may be better than others. If you aren't sure where to begin, come with us as we explore great jobs for pregnant women.
Pregnancy and Employment
Many soon-to-be mothers (and people in general) find work incredibly rewarding, so there's nothing to say that you can't remain in the workforce. However, that doesn't mean you may not face some challenges trying to find jobs for pregnant women.
First, while discriminating against a candidate for being pregnant is illegal, that doesn't mean it won't happen. Job searching while pregnant tricky, as you never know if a hiring manager is going to hold it against you, even if they shouldn't.
While hiring managers aren't legally allowed to ask whether you're pregnant, there may come a point where it's fairly obvious. Then, you have to decide whether or not you want to address it. You aren't legally required to, but doing so does let you control the narrative. It can be a tough choice, and it's one only you can make.
JEFF'S TIP: Want to grab the bull by the horns and talk about your pregnancy during an interview? Make sure you use the right approach. Before your interview, create a basic plan for how you'll prevent your pregnancy from impacting your availability or performance any more than necessary. That way, you can address it and put the hiring manager's mind at ease, all before swiftly moving on to why you're such an awesome candidate.
Additionally, some women have specific needs while pregnant that may need accommodating. Finding an employer with generous leave policies or flexible schedule options can make getting to doctor's appointments easier, or a freelance or part-time position might support better work-life balance.
Competition for high-paying jobs that can meet those needs can be fierce. Not only are they preferred by other pregnant job seekers, but they are a favorite for stay-at-home jobs for moms and dads or anyone looking for flexible options.
It's also important to note that there are no federal laws guaranteeing "comprehensive accommodations" for pregnant employees. Some states have protections, though they vary and may not cover everything.
In the end, the biggest challenge is understanding your needs and then finding a job that can meet them. But by focusing on the right opportunities, you can pull it off.
Jobs for Pregnant Women: What Options Are Best?
So, what kind of work is the best option for pregnant women? Well, technically, almost anything. There isn't a field or workplace that is inherently off-limits, aside from maybe those a doctor would deem unsafe.
Every woman is different. Being pregnant may have varying impacts on their physical, mental, and emotional well-being. In the end, women should speak with their physician about their desire to work and their preferred field or position and get a doctor's insight.
How Partners Can Support Pregnant Women During Their Job Search
Alright, let's talk a little bit about another side of the job search equation: what a pregnant woman's partner can do to support them during this part of their career journey. After all, it can be tricky waters to navigate. So, if you want to get it right, here are three tips.
1. Listen, Listen, Listen
Want to make sure you're offering the right kind of support? Then the biggest tip we can offer is to listen. Listen to what she needs and wants. Listen to her goals and fears. Never stop listening.
Don't automatically try to "solve" a problem. Instead, ask questions. Learn more about what she's thinking and feeling. Then, ask specifically what you can do to help. Don't guess; always ask.
After that, take what you learn, and use it to find ways to be helpful.
2. Get Involved
For many pregnant women, there's a lot of learning going on during the pregnancy. Not only are they researching what's happening with them, but they are also planning for the baby's arrival. It's a lot.
So, get involved in that research and planning. Find out if there is anything you can take off of their plate, and then do it.
How does this help a job search? If you're tackling something they would have had to handle, you're giving them precious time that they can use for something else.
3. Don't Assume You Know
What's one of the biggest mistakes you can make when trying to support your pregnant partner? Assuming you know what they're going through.
While preparing for the arrival of a child is something both parents experience, you don't know what it's like to be the pregnant partner in this equation. In fact, men never know what that's like. For same-sex couples, one pregnancy isn't like another. So, even if you've gone through a pregnancy, you don't know what this one is like.
How does this tip help? It alters your mindset and may help you stop and remember that your partner's journey is unique. After that, go back to tip one.
Top 20 Best Jobs for Pregnant Women
1. Virtual Assistant
Usually, the virtual assistant position covers the same things you'd find in the administrative assistant job description. You support a business or company leader, handling a variety of office-related tasks, all while working remotely.
There are full- and part-time options available, and many come with flexible schedules. Plus, a $41,977 a year, making this a potentially lucrative option.
2. Freelance Writer
Freelance writing is incredibly flexible, as you get to pick and chose the projects you take on. If you have solid writing and research chops, you could earn a pretty penny – potentially around $63,200 a year – by handling blogs, social media posts, articles, and similar content for others.
JEFF'S TIP: If you don't have anything published in your name, put together a portfolio before you get started. Create a few sample pieces in your preferred topic niches, and either post them on a professional website or keep the documents available for sending to prospective clients. That way, you can show your skills with ease.
3. Academic Tutor
When it comes to jobs for pregnant women, this one can work for anyone who excelled in a particular school subject. Academic tutors help students get a better grip on the selected topic, either online or in person. And, if you work full-time, you could make about $39,350 annually doing it.
4. Transcriptionist
If you're a quick and accurate typist, working as a transcriptionist could be a solid option. You just listen to recordings and type out what you hear. And you may be able to do it remotely, all while earning around $47,500 annually, which is certainly respectable.
5. Proofreader
As a proofreader, your main job is to critique – not necessarily correct – someone else's written work. So, if you have a great grasp of spelling and grammar, it could be a natural fit, allowing you to earn $53,037 per year looking for problems in someone else's book, article, or other written content.
6. Community Moderator
Many online communities need moderators to make sure people follow the rules. At times, these jobs are flexible and part-time, though some are full-time, as well. With the latter, earning about $39,809 per year is possible, which is pretty sweet.
7. Social Media Manager
As a social media manager, you can work from nearly anywhere. Plus, there are tools that can help you create and schedule posts, and you may be able to handle engagement from your smartphone, giving you more flexibility.
If you work full-time, pay around $51,406 a year is the norm. For part-time positions, $16.15 per hour is typical.
8. Web Developer
Web design is another option that can be very flexible. You may be able to work from home, snag a part-time position, or freelance as you put your skills to work creating and maintaining websites, all while making near $73,760 per year if you're working full-time.
9. Data Entry
One of the classic work-from-home jobs, data entry pros take information from one source and record it in another. Data entry can be easier to get into, as all it may take is a solid typing speed and great accuracy. But it still pays pretty well, coming in near $33,490 a year.
10. Online Researcher
When research needs to happen, turning to the internet is normal. If you have a knack for tracking down information online, working as an online researcher could be the perfect option. Plus, it can pay around $59,729 per year.
11. Recruiter
Recruiting isn't what it used to be. Today, much of the work happens remotely, either online or over the phone. Working as a recruiter is a lot like sales, as you're trying to sell a candidate on an opportunity. In exchange for your efforts – depending on your industry, specialty, and level of experience – you could be making about $84,289 per year.
12. Event Planner
Event planners tend to work in fits and spurts, which could be great for a pregnant woman who enjoys creating amazing experiences for others. While you do need great attention-to-detail and a knack for talking to clients, it can be a fun job. Plus, it usually pays around $50,600 per year, which is solid.
13. House Sitter
If you're looking for jobs for pregnant women that are incredibly low stress, consider house sitting. Your main duty is to simply be present at someone's home, though you may need to handle some basic chores like watering plants and getting mail. Pay wise, it can usually work out to $12.61 per hour, and you may be able to work a remote job at the same time, too.
14. Bookkeeper
If you're looking for a low-key option in an office or that you can do from home, bookkeeping could be it. We took a deep dive into the bookkeeper job description before, but the gist is that you track, monitor, and record financial data, all while earning around $41,230 annually.
15. Graphic Designer
A popular option if you want to freelance, graphic designers create a variety of images for companies, like logos, brochures, advertisement layouts, and more. Often, earning around $52,110 a year is possible if you work full-time, making it one of the higher paying options on the list.
16. Video Editor
In the world of online content, video reigns. That's why companies are willing to pay handsomely – often around $37,900 a year – for video editors that can help them bring their vision to life.
17. Paralegal
We've taken a close look at the paralegal job description before, but the basics are that you spend your time supporting a legal office or lawyer. You do need some higher education, though usually less than a Bachelor's. Once you have that, you could be earning $51,740 a year and might even be able to work from home.
18. Customer Support Representative
Many customer support rep jobs are part-time, and some are remote positions. You'll spend your time helping customers solve problems, usually by using set procedures. Plus, you might make about $34,710 per year in a full-time position, which is solid.
19. Translator
Are you bilingual or multilingual? If so, working as a translator could be right up your alley. You might be able to earn $51,830 annually translating documents, writing subtitles, and more.
20. Search Engine Evaluator
Search engine evaluators check out results list to see if they make sense based on the search term, reporting back if something isn't right. Typically, they earn about $35,471 annually for their efforts. Not too bad, right?
Putting It All Together
Ultimately, all of the jobs for pregnant women above can be great options. Consider if any of them can meet your needs today and into the future and if so, pursue them with confidence.
Thanks for reading!
P.S. You can land a job interview pretty quickly after applying for one of these jobs, so it pays to be prepared for your interview. That's why we've created an amazing free cheat sheet that will give you word-for-word answers for some of the toughest interview questions you are going to face in your upcoming interview.
Click below to get your free PDF now:
FREE

: Job Interview Questions & Answers PDF Cheat Sheet!


Download our "Job Interview Questions & Answers PDF Cheat Sheet" that gives you word-for-word sample answers to some of the most common interview questions including:
What Is Your Greatest Weakness?
What Is Your Greatest Strength?
Tell Me About Yourself
Why Should We Hire You?
And more!

—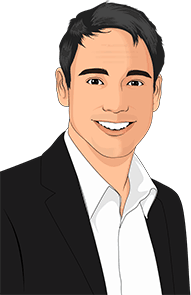 Co-founder and CTO of TheInterviewGuys.com. Jeff is a featured contributor delivering advice on job search, job interviews and career advancement, having published more than 50 pieces of unique content on the site, with his work being featured in top publications such as INC, ZDnet, MSN and more.
Learn more about The Interview Guys on our About Us page.