In a way, an operations manager is like the business equivalent of "big brother," sprinkled with a little bit of Sherlock Holmes. A core part of the operations manager job description is to keep an eye on essentially everything. But they don't' stop there.
Operations managers monitor every process and procedure, which might sound a little overbearing. But their goal isn't to make you feel like you're the star in Rockwell's "Somebody's Watching Me" video. Instead, they are searching for opportunities.
Operations managers do a little bit of detective work, looking for ways to enhance productivity, lower costs, and boost efficiency. It's all about systems improvement; they want to make sure the company can be at its best, something that doesn't happen by accident.
If you enjoy analyzing and improving processes, working as an operations manager might be right up your alley. So, what does it take to snag one of these roles? And, once you do, what would your day look like? Oh, and how much is an operations manager salary, anyway?
If you're thinking about any of those questions, you're in luck, because we've got answers. Let's dig in.
What Is an Operations Manager?
First, it's important to understand that an operations manager isn't an entry-level job. Heck, it isn't a mid-level position, really. Instead, it's a leadership role. And, for big companies, it may even be part of the C-suite. When that happens, the official title is usually something more like Chief Operating Officer, or COO.
But, since "manager" is in the title, there's a decent chance you knew that leading was part of the gig, so let's dig deeper. The position is highly strategic; it's all about big picture improvements through process analysis and innovation. They develop policies and procedures to make their chunk of the business world a better place, striving to create a high-performance culture where waste and inefficiencies are things of the past.
What Are an Operations Manager's Duties & Responsibilities?
Alright, admittedly, the definition above is a little ambiguous. So, let's demystify it by taking a look at the operations manager duties and responsibilities.
While every role is different, many operations managers have quite a bit in common. Here's an overview of what many operations managers have to handle:
Oversee all operations
Develop policy strategies
Analyze existing processes
Identify areas for improvement
Design and implement new procedures
Outline initiatives that align with company goals
Coordinate teams
Review departmental budgets
Identify growth opportunities
Locate bottlenecks and streamline existing processes
Supervise supply chains and inventory tracking
JEFF'S TIP: Along the way, operations managers also have to inspire employees. Part of their role focuses on developing a high-performance culture, and that isn't always easy. But, by making life easier for employees, morale can rise, leading to stronger performances and higher productivity. As a result, operations managers have to consider how changes impact everyone. Otherwise, they may save pennies but end up productivity poor.
What Skills Do Operations Managers Need?
Operations managers need a robust skillset. Their responsibilities are varied, regardless of the industry. Without the right capabilities, they won't be able to handle the workload.
However, as with most jobs, the precise requirements for a specific job depend on the company, industry, and more. Not two positions are exactly alike; that's just the way it is.
But, while the exact nature of the job can shift a bit, certain technical abilities are almost universally critical. Here's an overview of some of the most commonly sought operations manager hard skills employers want to find:
Financial management and budgeting
Reporting
Auditing
Process improvement
Inventory management
Supply chain management
Production processes and procedures
Compliance and regulatory requirements
Project planning and management
Risk analysis
Policy creation
But, even if you have all of the technical prowess in the world, that isn't enough to excel. Without the right soft skills, nearly anyone would struggle.
In many cases, a person's soft skills are a representation of their ability to interact with others and navigate through the working world. Additionally, it determines whether they can blend with a company's culture, another critical facet of long-term success.
Now, unlike hard skills, soft skills genuinely are universal musts. There isn't an employer on the planet who won't want a candidate with these traits. If you want to make sure you are ready to shine as an operations manager, here's a look at the soft skills you have to bring to the table:
Communication
Critical-thinking
Problem-solving
Organization
Analytical-thinking
Strategic-thinking
Negotiation
What Education, Training, Certification is Required?
If the idea of becoming an operations manager sounds appealing, then you need to make sure you're on the path to get there. Usually, your first stop is furthering your education. At a minimum, you'll need a Bachelor's degree, typically in a niche like operations management, business administration, or something similar. However, if you're aiming at the C-suite, a Master's degree is often the faster route.
Beyond that, you can boost your resume with certifications. While they aren't technically must-haves, they can help you stand out from the crowd.
Here are some operations manager certification options:
Whether any of those are right for you may depend on the kind of employers you focus on. However, it gives you an idea of what may be out there beyond college degrees.
Operations Manager Salary
Alright, technically, how much you make isn't everything. You have to enjoy the work, too. Otherwise, there's a decent chance you'll grow frustrated with the field.
But money is always something. That's why it's smart to know what an operations manager salary looks like before you head down the path. So, why delay? Let's take a look.
The median annual salary for operations managers comes in at $100,780. Not too shabby, right? Considering that the total compensation package typically comes with a lot more, you'd be in pretty good shape professionals if you can reach that mark.
Plus, certain industries pay much higher than the average. The computer manufacturing niche, for example, averages above $175,000 a year. That's a massive difference.
Now, that doesn't mean you'll earn that much. There are a lot of factors that determine an operations manager salary. Where you work can play a role since it impacts the cost of living. Higher cost areas like San Francisco typically means bigger salaries than if you work in a less expensive city like Sioux Falls, South Dakota.
The size of the company is a factor, too. The bigger the organization, the more operations you'll be managing, and, typically, the more you'll make to handle it all. So, keep that in mind when you start exploring your options.
What You Need to Know for Your Job Interview
Alright, you've furthered your education, have the right skills and traits, and feel like you can handle the operations manager duties. What comes next? Well, an interview, of course.
As with any job, you have to show the hiring manager that you're the right person for the role. Since the hiring manager, in this case, is probably an executive, then you need to bring it.
Luckily, you can prepare to shine. Start by reviewing the operation manager job description. It'll let you know what the hiring manager needs to find. By addressing all of those must-have points, you're heading in the right direction.
If you want to really stand out, review the company's mission and values statements. It'll give you clues about the organization's culture, goals, and priorities, details you can leverage to highlight yourself as a right-fit candidate.
Next, spend time reviewing the top operations manager interview questions. That way, you'll be able to anticipate what's likely to come and craft outstanding answers in advance.
Finally, get ready to face those tricky behavioral interview questions. How do you do that? By developing a go-to strategy. Review the STAR Method and the Tailoring Method as a starting point. They'll help you cultivate an approach that results in engaging, thorough answers, increasing the odds that you'll stand out from the crowd.
Putting It All Together
Ultimately, becoming an operations manager means gaining the ability to do something awesome. You could change a business for the better, and that's pretty amazing. If you think the operations manager job description is too enticing to pass up, then consider moving your career in that direction. It may take a little bit of time, but it's a worthwhile venture. So, why wait? If you get on the path now, you could be working in the role faster than you'd think.
—
Check out our other "job description articles" if you're exploring career options:

—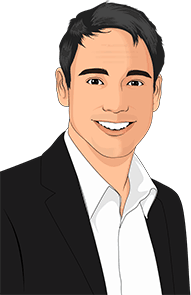 Co-founder and CTO of TheInterviewGuys.com. Jeff is a featured contributor delivering advice on job search, job interviews and career advancement, having published more than 50 pieces of unique content on the site, with his work being featured in top publications such as INC, ZDnet, MSN and more.
Learn more about The Interview Guys on our About Us page.