When employees hear that a workplace allows business casual attire, they often assume that the dress code is pretty lax. In reality, business casual does involve some rules.
Getting your business casual outfits right is essential if you're going to impress on the job. But how do you do that if you aren't sure what business casual means?
Luckily, you're here. Come with us as we explore the wide world of business casual attire for women and men, as well as gender-neutral looks that can work for all professionals.
Business Casual
Before we dig into any business casual examples, let's take a quick second to talk about what business casual means. It can be surprisingly tricky to nail down. After all, Merriam-Webster defines business casual as "a style of dressing for white-collar employees that is less formal than traditional business attire," which is a little vague, to say the least.
The thing is, while around half of companies have dress codes that fall on the casual side of the spectrum, there isn't a broad official definition that all organizations rely on. Instead, what business casual means varies from one company to the next.
Does that mean you should panic? No, it doesn't. While every company may view this dress code differently, that doesn't mean you can't get in the right zone pretty easily. We'll dig into how to do that in a moment.
Okay, but why do you need to know about business casual dress before you're hired? Won't the company just go over its attire requirements when you get the job?
Well, it's true that dress codes are usually discussed in the employee handbook. The thing is, you won't have that information during one critical moment: your job interview.
Knowing how to put together business casual for women, men, and those who prefer a gender-neutral approach ensures you can dress to impress during your first meeting with a hiring manager. After all, whether we like it or not, a person's appearance does factor into how they're perceived, so you want to make sure your outfit is helping you make a good impression.
Plus, it'll make planning for your first day on the job easier. Even if you don't get your business casual attire aligned perfectly with the company's definition when you walk into the workplace for the first time as an employee, you'll probably be close enough to make a positive impression overall.
Finally, it's important to note that creating business casual outfits isn't as hard as it may seem. Once you understand the basics, you'll be able to plan your attire with ease.
Business Casual for Women
Business casual for women is refined without being overly formal. Many highly casual pieces – like light-colored denim and sandals – aren't part of the equation. However, you don't have to go as far as skirt or pant suits to fit in at work.
Still, many of the cuts tend to lean a bit conservative. For example, skirts typically need to be at least knee-length. Additionally, the cut shouldn't be overly flowy, aiming for an A-line, pencil, pleated, or a similarly tailored look.
Additionally, while the bulk of your outfit may need to be in a somewhat neutral color, fun color pops are allowed in the business casual category. For example, pairing a charcoal, knee-length sheath dress with an orange infinity scarf lets you add some pizzazz to an otherwise neutral outfit.
Business Casual Examples for Women
If you want to craft your own looks, it's helpful to understand the staple clothing items for creating an outfit that falls in this category. Here are some examples of some suitable pieces – including accessories and business casual shoes for women – that you can use to create your looks.
Tops
Blazers
Button-Up Skirts
Cardigans
Chic Blouses
Polo Shirts
Twin Sets
Wrap Sweaters
Bottoms
Chinos
Khakis
Slacks
Structured Skirts
Dresses
Shoes
Ankle Booties
Ballet Flats
Loafers
Open-Toed Heels
Oxfords
Pumps
Accessories
Belts
Jewelry (not overly large)
Scarves
Structured Purse
Tote
Business Casual for Men
Business casual attire for men means not having to wearing a full-blown suit. Now, you may still need to go with slacks and a jacket, depending on the workplace. Additionally, ties can be a part of business casual outfits; they just aren't required at all offices.
As with women, business casual men's attire removes many more casual elements from contention. For example, business casual shoes for men don't usually include anything with an open toe. Additionally, while t-shirts paired with blazers can be part of business casual dress, it's usually best to steer clear until you know for certain that the workplace allows it.
When it comes to color, men usually need to be a tad more conservative than women. While you don't have to stick solely to neutrals, it's typically best to steer clear of incredibly bright hues until you get to know the workplace.
Business Casual Examples for Men
Creating business casual outfits for men usually involves combining specific staple pieces. If you want a wide range of attire options, here are some business casual examples that can help you build your wardrobe.
Tops
Blazer
Button-Up Shirt
Cardigans
Polo Shirt
Sport Coat
Sweater
Bottoms
Shoes
Chelsea Boots
Chukka Boots
Derbies
Loafers
Oxfords
Monk Straps
Accessories
Belt (match the color to your shoes)
Messenger Bag
Tie
Watch
Business Casual for Gender Neutral
Conforming to traditional gender norms isn't a necessity, even if you're trying to learn the rules of business casual dress. If you are non-binary, agender, or genderfluid, or if you simply prefer a more androgynous style, there are gender-neutral business casual options available.
In most cases, gender-neutral workplace attire includes any pieces that aren't inherently viewed as feminine or masculine. Classic button-up shirts and khakis are both great examples of gender-neutral clothing.
JEFF'S TIP: With many gender-neutral business casual attire options, it's the fit that makes a particular piece feel more masculine or feminine. While it's fine to steer clear of a cut that leans too much in one direction, it's crucial to understand that your clothing does need to fit correctly. Shirt shoulder seams need to sit in the right place to keep the look polished. Buttons should pull once they're done. Fabric shouldn't pucker or billow. If you're having trouble finding the right fit off of the rack, your best bet may be to get your clothing tailored. Often, it's far less expensive than you'd expect. Plus, it lets you achieve your perfect look while looking refined, ensuring you impress at work.
When it comes to colors, starting with white, black, gray, navy, beige, and brown as the primary shades is often a good idea. Then, you can add pops of color to add some personality. Plums, burgundies, olive greens, deep golds, and similar shades can work well, along with many pastels.
By sticking with pieces that would work for either gender, you give yourself some flexibility. You can keep your outfits gender-neutral at all times or make small adjustments to the accessories to alter the look, allowing it to lean more feminine or masculine if you desire.
Gender-Neutral Business Casual Examples
As mentioned above, gender-neutral business casual usually focuses on pieces that are used by both genders. Here are some examples.
Tops
Blazers
Button-Up Shirts
Cardigans
Polo Shirts
Sweaters
Bottoms
Shoes
Loafers
Booties / Chelsea Boots
Oxfords
Accessories
Belts
Messenger Bag
Scarves
Ties
Watch
Common Business Casual Mistakes: What Not to Wear
Certain business casual mistakes can cost you big time. Along with potentially violating a company's dress code, if you make these missteps during an interview, they might cost you the job.
So, what business casual mistakes do you need to avoid? Well, one common one is assuming that the answer to the question, "Are jeans business casual?" is "yes." While some workplaces do include dark denim jeans in their definition of business casual, that's not universal. As a result, it's better to steer clear of them until you know the company allows jeans for sure.
Another major misstep is going overboard with patterns and designs. While subtle patterns might be fine, anything overly bold might fall too far into the casual side of the spectrum. The same goes with combining busier prints.
When it comes to actual logos – as well as words written on clothing – that's usually a big no-no. The only exception is usually shirts that feature company branding.
For clothing cuts, anything too tight or loose is a big misstep. Similarly, if the clothing is revealing or sheer, those aren't usually appropriate options for the workplace.
On the accessories side, statement jewelry and costume jewelry aren't typically smart additions to your attire until you feel out the workplace. Jangling bracelets are also best avoided.
With shoes, sneakers, flip flops, and overly casual sandals aren't generally good options. The same goes for pumps with incredibly high heels and platforms.
Finally, anything that's "distressed" shouldn't be part of your business casual outfits. Even if the rips, tears, and fraying were put in place by a high-end designer, that isn't an office-appropriate look in most cases.
Tips for Dressing Business Casual
Are you looking for more information that can help you nail business casual outfits for men, women, or gender-neutral styles? If so, you're in luck. Here are a few extra tips for dressing business casual that everyone can use.
When In Doubt, Err on the More Formal Side
Since the definition of business casual isn't set in stone, when in doubt, err on the more formal side of the equation. For example, while dark jeans are considered business casual attire in some workplaces, that isn't universally the case. So, if you don't know if a company is jeans-friendly, go with slacks or skirts instead.
Start with a Foundation of Neutral Colors
Since business casual usually has a somewhat conservative foundation, starting with neutral colors is generally your best bet. While that may sound incredibly limiting, it really isn't. A lot of shades qualify as neutrals, including:
Black
White
Gray
Charcoal
Brown
Beige
Khaki
Cream
Ivory
Tan
Navy
In some cases, olive greens and burgundies also qualify. With olive green, it isn't a bright color, and it pairs well with a wide variety of shades, making it flexible. When a burgundy is deep enough, it also isn't overly attention-grabbing, allowing you to add color subtly.
There are also some pastels that work a lot like neutrals. Blush pink is a great example, as well as some muted yellows, steely blues, and minty greens.
Just keep in mind that, even if they are technically neutral, white pants or skirts may not be a great move. Some companies may view them as too casual or generally inappropriate, so steer clear until you know they are acceptable at that workplace.
Focus on Confidence
When you're choosing interview or workplace attire, you want to go with outfits that make you feel confident. If you're choosing from appropriate pieces – such as those listed above – and your color palette is on point, then pick an outfit that feels like you're putting your best you forward.
Don't Ignore Comfort
While nailing your appearance is essential, you don't want to entirely sacrifice comfort in the name of style. You want to choose pieces that allow you to move easily during the day without you having to stop to fight with your outfit.
As you explore your options, choose pieces that let you sit down and stand up without having to pull or tug at any of them to stay covered. Additionally, make sure you can reach up over your head and bend (or crouch) down to get something off of the floor. If you can do all that without having to do battle with your attire, you're probably in good shape.
Choose Pieces That Combine in Different Ways
If you want a complete business casual wardrobe but don't want to break the bank, choose pieces that you can combine in different ways. Design a personal color palette based on coordinating neutrals and a flexible pop of color or two. Select cuts that go together, allowing you to combine tops with as many bottoms as possible, and vice versa, giving you more versatility.
Ask for Clarification About the Dress Code
Whenever you have doubts about whether something is appropriate at a workplace, ask about it. Reach out to your manager and get their take on the matter, or speak to a member of human resources for clarification. That way, you can make sure that something is appropriate before you wear it to work.
If you're worried about your interview outfit, ask the hiring manager about the company's definition of business casual. Most hiring managers are happy to give you the basics, and some may even forward you the dress code section of the employee handbook, allowing you to give it a once-over before you attend the meeting.
Putting It All Together
At this point, you should have a pretty solid understanding of business casual attire, including gender-neutral options that can work for essentially everyone. Use the tips and guidance above to choose your interview outfits or design your next wardrobe. That way, you can create a workplace appropriate style that will serve you well today, tomorrow, and into the future.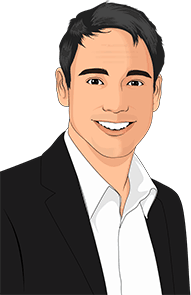 Co-founder and CTO of TheInterviewGuys.com. Jeff is a featured contributor delivering advice on job search, job interviews and career advancement, having published more than 50 pieces of unique content on the site, with his work being featured in top publications such as INC, ZDnet, MSN and more.
Learn more about The Interview Guys on our About Us page.