The process of finding a job can be a long, uphill battle with seemingly endless obstacles. You've drafted cover letters, only to wonder if they were ever even read.
You've refocused your resume so many times that you have the perfect document ready to send to any number of future employers.
You've gone on enough interviews to realize that you are interviewing them as much as they are interviewing you. No, you won't ring on random doorbells and sell dubious products for commission. You recognize recruiter emails the moment they hit your inbox.
As a job-hunting veteran, you're almost surprised when it finally happens. You found a job that seemed perfect for you. You applied and were quickly invited for an interview. The interview went well. All this has happened before.
The difference is an email sitting in your inbox that says this particular company would love to have you on board.
Come, it says, join us in the merry dance of employment!
Of course, your first response is to jump up and down as you vigorously type: "Yes! Yes! I will join your merry dance of employment! Sign me up for employed bliss immediately!"
Not so fast.
The jumping is completely appropriate. We, in fact, encourage jumping about happily for just about any conceivable reason. A job offer surely counts. (The vigorous typing, however, is premature 😉 )
There are a number of considerations to be made before accepting a job offer. There is also a time-honored, professional way of accepting that will set the tone for the kind of employee you're going to be. Just because you've gotten the job doesn't mean your work is over. By the very definition of a job, your work is only just beginning. It is wise to start with your best foot forward.
Here's how to accept a job offer the right way:
Questions to Ask Yourself When You Receive a Job Offer
Before replying to a job offer, you should take a moment to look over the offer and understand your roles, responsibilities and compensation.
Make a list of any questions you have so that you can include them in your initial response, if needed.
First, make sure you understand what the job entails. Job offers often include information about what percentage of your time will be spent performing various tasks. Pay careful attention to these numbers. There are likely some tasks that you are excited about and others you are only willing to perform as part of the package. Make sure the tasks you're excited about are a significant portion of the offer. If task percentages aren't a part of the offer, don't be afraid to ask. Your employer should be happy to provide this information.
You should also consider your future team. Hopefully, you have already had the chance to speak with your direct supervisor and have a feel for their expectations and management style. If you haven't, ask for the opportunity to do so before accepting the offer. A perfect job on paper can easily become a living nightmare without a good employee-employer fit.
Once you are confident that the role on offer and the environment of your employment are right for you, turn an eye to the specifics of the offer. Though salary is the elephant in the room, take a look at the zebra and antelope as well:
How do company holidays, healthcare and retirement plans measure up to your expectations?
Will the role require overtime and, if so, how will you be compensated?
Do they offer maternity, paternity or adoption leave?
Be sure to include less tangible factors that might be important as well:
Is the office pet friendly?
Are you able to work from home occasionally?
How flexible are your hours?
Does the company have a history of internal promotions and employee advancement?
Only once you've examined these factors should you turn to salary:
Is the salary enough to meet your needs?
Is it fair based on the tasks you are being asked to perform, your city of employment and your level of experience?
Can you do better?
If you were expecting more money, you should negotiate.
For more details on salary negotiations check out The Interview Guys' previous blog article How to Negotiate Salary During the Job Interview Process.
Show Your Appreciation, Clarify and Negotiate
Once you've thought about the role, responsibilities and compensation on offer, it is time to respond to your offer.
The very first thing to do is show your appreciation for the offer. Be professional and genuine. Hiring can be just as stressful as job hunting, and this employer has paid you a great complement, both through the time they have spent with your application and, ultimately, with their offer of employment.
Be sure to thank them for their time and their offer, even if you decide not to accept.
The next step, assuming you are considering an acceptance, is to clarify any questions you might have. These are all the specifics that came up when you were reviewing the offer. Depending upon the number of questions or concerns you have, you may prefer to speak to the hiring manager or the person who will be your direct supervisor on the phone or in person. In this case, ask for this meeting in your original response to an offer. Otherwise, include your questions after showing your sincere appreciation for the offer.
Negotiating can also be tackled via email or on the phone. The better option depends on your comfort levels. If you are quick on your feet and comfortable in person, a conversation can go a long way. If you are nervous, email provides an opportunity to present a coherent message. Remember that negotiations don't need to center around salary. Negotiate for what you want, whether that is flex hours, a window office or the more traditional choice, salary.
Job Acceptance Letter Outline
The time has come. You completely understand the offer, you've finalized the details and you still want to dance the merry dance of employment.
It is time to accept the offer.
The first question is whether to write an email or take the old school route and send a letter in the mail. The choice is yours, just be sure to format appropriately. Either way, the general outline of your letter's content remains unchanged. Remember to edit your letter thoroughly and to make it short and simple. Be sure to include the following:
1. Address your letter to the person who initiated the job offer.
2. Include a clear statement of acceptance.
3. Show appreciation for the offer and excitement to begin.
4. Include the specifics of the position in your letter of acceptance, especially if you negotiated terms of employment instead of accepting the original offer.
5. Conclude positively and professionally.
Conclusion
Welcome to the world of employment! When you're sitting in your office, under the happiness-inducing sunshine of that office window you negotiated for, don't forget all the hard work it took to get here. Keep your attitude positive and your work ethic strong. Perhaps next time, jobs will be hunting for you instead of the other way around.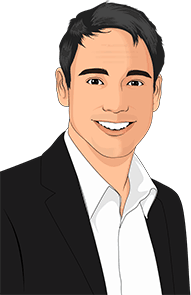 Co-founder and CTO of TheInterviewGuys.com. Jeff is a featured contributor delivering advice on job search, job interviews and career advancement, having published more than 50 pieces of unique content on the site, with his work being featured in top publications such as INC, ZDnet, MSN and more.
Learn more about The Interview Guys on our About Us page.