In the world of careers that are generating a ton of buzz today, look no further than crypto. The number of cryptocurrency and blockchain jobs has skyrocketed in recent years. Plus, many companies are having trouble filling their crypto jobs, an issue that commonly makes headlines.
If you're a professional that wants to launch an exciting career, crypto could be where it's at. Not only is demand high, but there are lucrative opportunities to be had. If you'd like to learn about this intriguing option, here's a look at the top 15 highest-paying crypto jobs.
What Is "Crypto"?
Alright, before we hop in the world of crypto jobs, let's talk about what "crypto" even means. In the simplest sense, it refers to roles in the cryptocurrency industry. This includes positions focusing on the creation or management of digital currencies and supporting roles in companies in that sector, including marketing, accounting, and more.
You may be wondering, "Are blockchain jobs the same as crypto jobs?" Well, yes and no. Often, the terms "crypto" and "blockchain" are used interchangeably in this context. However, they can also mean different things.
"Crypto" most closely relates to "cryptocurrency." As for "blockchain," that's a specific underlying technology.
Generally speaking, blockchain is a recordkeeping solution. The main reason it's connected to crypto is blockchain's association with Bitcoin and many other altcoins. However, there are blockchain jobs that don't have anything to do with cryptocurrency. Similarly, there are cryptocurrencies that don't use blockchain.
When looking for crypto jobs, the requirements can vary depending on the type of role you're after. If you're looking for technical positions, you'll usually need specialized training in coding, blockchain, and other underlying technologies. However, exactly what's required depends on the role, so keep that in mind when planning your career.
If you have what it takes to work in the field, you're in luck. Demand for crypto skills is generally high, and job opportunities are pretty plentiful. Mainly, there is a ton of interest in cryptocurrency and blockchain, but not many professionals (in a relative sense) have the right capabilities. That works in your favor, making it easier to get your career off of the ground.
Top 15 Highest Paying Crypto Jobs
1. Blockchain Developer
When it comes to crypto jobs, blockchain developer is likely the most widespread. Along with playing a crucial role in the cryptocurrency industry, there are opportunities in other industries that rely on distributed ledger technology, including healthcare, banking, and transportation.
Blockchain developers spend their time establishing infrastructure, outlining security protocols, creating code, and more. Usually, a Bachelor's degree is essential, along with programming experience involving several languages. However, it's worth the effort, as blockchain developers commonly make $154,500 per year.
2. Solidity Developer
In the world of cryptocurrency jobs, Solidity developer is becoming increasingly popular. Solidity is a relatively new programming language that's prevalent in the Ethereum landscape.
Since it hasn't been around long, demand is far outpacing supply, making the role particularly lucrative. If you have a solid development background and experience with Solidity, earning about $80,760 a year is a real possibility.
JEFF'S TIP: Solidity isn't something you'll typically learn in college. To hone this skill, look for self-directed programs, online courses, or bootcamps. That way, you can get some experience with the language and potentially build a portfolio to show employers, making it easier to land the job.
3. Software Engineer
Software engineers play a big role in creating new crypto products and services. As for the exact duties, they can vary. However, most positions involve programming, code maintenance, testing, platform integration, and much more.
While having experience in the blockchain space is preferred, it's possible to transition into one of these cryptocurrency jobs even if your experience isn't crypto-focused. As long as you have a solid educational foundation – such as a degree in a related field – that could be enough to get started.
When it comes to pay, software engineers typically do incredibly well. An annual salary of around $118,560 is the norm, though some make much more.
4. UI/UX Designer
As a UI/UX designer in the crypto industry, you'll spend your time creating web-based user interfaces with the specific intent of enhancing the user experience. Usually, that means ensuring the interfaces are functional and intuitive, making them broadly user-friendly.
Along with designing interfaces, UI/UX designers typically engage with customers to learn more about their needs and preferences. That way, they can incorporate what they learn in the final design.
Having a Bachelor's degree is typically essential in this role. With that, you can earn an annual salary near $91,938 in many cases.
5. Security Architect
While one of the reasons that cryptocurrency is appealing is that it's reasonably secure by design, that doesn't mean the underlying technology alone is enough. Companies in the crypto and blockchain spaces commonly hire security architects to ensure that their systems aren't vulnerable to intrusion or modification.
In the role, you seek out potential threats or signs of fraud and develop systems to enhance security. As with many blockchain jobs, a Bachelor's degree is critical if you want to head down this road, and having a certification or two can help you separate yourself from other candidates.
While it may take a bit of time to get the credentials, it's worthwhile. Overall, security architects usually earn around $124,946 per year, though those with the most experience can get far more.
6. Legal Consultant
The laws and regulations surrounding blockchain and cryptocurrency are complex, and they're still evolving. As a result, many companies need legal consultants specializing in the landscape, ensuring that they remain compliant and can adapt to changing regulations.
Legal consultants are usually attorneys, so you'll need an advanced degree. However, if you have that, you could be well on your way to earning around $82,178 per year. Plus, as a consultant, you may be able to freelance or run your own business, giving you more flexibility with your career.
7. Quality Engineer
As a quality engineer, your main responsibility is to ensure that all blockchain or cryptocurrency projects and programs adhere to the right standards when it comes to accuracy and functionality. Typically, testing for bugs is a big part of the role, as well as reporting on findings to ensure the correct departments can take corrective action.
Along with familiarity with blockchain, a background in testing and analytical skills are must-haves. Plus, you'll need a Bachelor's degree in most cases. But once you have that, a salary near $96,184 a year is a real possibility, so keep that in mind if you're wondering if the effort is worth it.
8. Risk Analyst
Risk analysts gather information to help companies estimate the risk associated with certain activities or decisions. Along with reviewing existing procedures and systems, they may assess upcoming projects for viability, ensuring that risk is factored into the decision-making equation.
In most cases, risk analysts working in crypto have strong technical backgrounds. Additionally, they're well informed regarding relevant regulations, allowing them to examine operations and proposed projects to ensure everything is secure and compliant.
Risk analyst salaries can vary depending on the exact level and nature of the role. However, something near $76,449 per year is common, and you could get closer to $98,471 as you gain experience.
9. Blockchain Engineer
Blockchain engineers focus on infrastructure and technology needs relating to blockchain solutions and cryptocurrencies, designing systems and tools in that specific niche. Along with a college degree, robust security skills are essential, particularly cryptography. Familiarity with front- and backend development is helpful as well.
A degree in a related field – such as computer science or information systems – is typically essential. But heading to school and earning that degree is a great option if you want a strong salary. Why? Because blockchain engineers often earn around $108,744 a year, making it a lucrative choice in the end.
10. Cryptocurrency Analyst
As a cryptocurrency analyst, your main job involves identifying and tracking trends in the digital currency and payment processing spaces. Usually, the goal of this job is to identify leverageable opportunities, ensuring your employer or clients can capitalize on shifts in public perception, understand how legislation is impacting the market, or make wise investments.
Generally, a college education is essential to snag a job in this field. Majoring in finance, data analytics, statistics, or a similar area is usually your best bet. That way, you can be well on your way to earning an annual salary of around $70,076.
11. Data Analyst
One of the biggest draws of blockchain is its transparency. Since information is freely and readily available, many companies hire data analysts to find opportunities that they can leverage. In most cases, the role involves examining data for patterns and trends, giving companies a chance to remain ahead of the curve.
Typically, you'll need at least a Bachelor's to start as a cryptocurrency data analyst. With that, you could start earning about $79,616 per year faster than you might expect.
12. Trade Support Manager
If you're interested in working for a cryptocurrency platform, landing a job as a trade support manager could be a solid choice. The role is crypto-oriented but also has a customer service element. You'll assist with settlement and reconciliation, often working with multiple departments to address issues and ensure smoothing trading.
Usually, a financial and customer support background is a must, particularly in the trading landscape. A degree in finance or accounting may also be essential, along with experience working as a trade support specialist.
But if you get all of that, it's typically worthwhile. Trade support managers can earn something in the ballpark of $116,106, making it one of the most lucrative jobs in the field.
13. Blockchain Consultant
Many companies hire blockchain consultants to help them get their footing with the technology. In this role, you'll provide operational and technical guidance, ensuring clients use effective strategies for upcoming blockchain projects or deployments.
In most cases, you'll need extensive experience in a related field to go down this road, as well as a Bachelor's degree or higher. That way, you have strong credentials to assert your expertise. Plus, it helps you get on the path toward an $83,325 a year salary, all while having the option of launching your own business or freelancing.
14. Project Manager
When a company wants to implement a new blockchain solution, it'll typically need a project manager, preferably one with experience in the niche. If you take your career in this direction, you'll oversee a range of blockchain or crypto projects, handling duties like requirements gathering, schedule planning, team oversight, budget management, and more.
If you want to get project management blockchain jobs, a Bachelor's degree is a must. Having project management certifications can also help, particularly if you want to stand out from other candidates.
Initially, you may be earning around $68,444 a year. However, if you become a senior blockchain project manager, an annual salary closer to $117,870 is a real possibility.
15. Community Manager
One of the non-technical crypto that can pay quite well is community manager. This role technically falls in the marketing and customer service niches. The goal is to foster an active, positive community of supporters while ensuring issues are addressed if they're presented.
In most cases, having some experience in technology-related marketing is beneficial. Additionally, a degree in marketing is a common requirement. But once you have that, a salary near $57,152 a year is pretty standard, though you can easily earn more once you get some experience under your belt.
Putting It All Together
Ultimately, if you're looking for lucrative opportunities, the crypto jobs above are worth considering. Demand is high, and it continues to grow. Plus, the number of pros with the needed skills remains low. As a result, you can get into a lucrative field with ease once you get the required capabilities, making it a solid choice for a high-paying career.
Thanks for reading!
P.S. You can land a job interview pretty quickly after applying for one of these jobs, so it pays to be prepared for your interview. That's why we've created an amazing free cheat sheet that will give you word-for-word answers for some of the toughest interview questions you are going to face in your upcoming interview.
Click below to get your free PDF now:
FREE

: Job Interview Questions & Answers PDF Cheat Sheet!


Download our "Job Interview Questions & Answers PDF Cheat Sheet" that gives you word-for-word sample answers to some of the most common interview questions including:
What Is Your Greatest Weakness?
What Is Your Greatest Strength?
Tell Me About Yourself
Why Should We Hire You?
And more!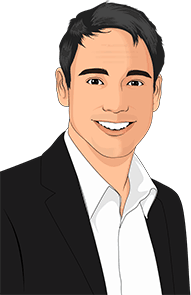 Co-founder and CTO of TheInterviewGuys.com. Jeff is a featured contributor delivering advice on job search, job interviews and career advancement, having published more than 50 pieces of unique content on the site, with his work being featured in top publications such as INC, ZDnet, MSN and more.
Learn more about The Interview Guys on our About Us page.