Many professionals dream of launching a freelancing career, giving them a level of control over the work they don't otherwise get. However, it's also normal to wonder if you can earn a "real" living as a freelancer, especially if you leave a traditional role behind.
If you're curious about the highest-paying freelance jobs in 2022, here's what you need to know.
What Is a Freelance Job?
Alright, before we dig into the highest paying freelance jobs, let's answer another critical question: what is a freelancer job, anyway?
Well, the simplest answer to the question "what is freelance work" is that it's a type of self-employment where a person contracts with a company for a specific project. Essentially, freelancers operate at their own one-person companies, allowing them to control the tasks they do and when they handle them.
Usually, freelance projects pay per job or per piece. The contracts are typically short-term in nature, though some freelancers make long-term arrangements with companies or individuals, handling specific kinds of tasks regularly.
There are pros and cons to working as a freelance. When it comes to the benefits, having full control over your career is usually the biggest. You get to decide what projects you take on, set your rates, and decide when you want to handle the work. As long as the deliverables are sent in one time, the rest is typically in your hands.
As for drawbacks, the more significant one is less stability. Unlike traditional employment arrangements, you're not guaranteed work beyond the project in front of you. In many cases, you'll need to continuously look for new opportunities to keep income rolling in, and that can be daunting.
Additionally, freelancing does make your income taxes a bit more complicated to manage. The taxes you owe aren't automatically deducted from your payments. Instead, you are responsible for sending the money to the IRS or other tax agencies, usually in the form of quarterly payments.
Along with that, you will likely qualify for some deductions that traditional employees don't get. However, you also have to handle self-employment taxes, which can offset some savings.
JEFF'S TIP: If you find taxes part of the equation intimidating, there is a way to make it easier. There are accounting programs for self-employed individuals that can assist you with estimating your taxes and keeping track of quarterly payment deadlines. While you may need to invest in the software, that cost is typically deductible as a business expense, helping to make it more worthwhile.
Still, it's possible to build a strong career as a freelancer. If you're willing to navigate the challenges, the control you get in return can be a boon.
Top 15 Freelance Jobs That Pay Well
Here is a list of the top 15 freelance jobs that pay well.
1. Web Developer
In many ways, web developer is one of the quintessential remote freelance jobs. Many companies and individuals don't need ongoing help with their websites. As a result, they turn to freelancers when they want to revamp their pages, handle maintenance, or add features to an existing site.
Generally speaking, becoming a freelance web developer is pretty simple. You just need a computer with the right software and an internet connection. Beyond that, having a well-developed skillset is the only must, which you can build by heading to college, attending a bootcamp, or on your own.
Freelance web developers tend to make out pretty well when it comes to pay rates. Pulling in around $72,208 per year is the norm, though the top earners can often cross the six-figure mark.
2. Software Engineer
As with web developers, many companies and individuals want to design software but don't have a long-term need for a software engineer. That makes hiring freelancers an attractive option, allowing them to hire someone who can create desktop, web, or mobile applications right when they need them.
Most software engineers get their skills by heading to college. However, going the boot camp route is also a viable option at times.
In many cases, freelance software engineer is one of the best paying freelance jobs from home. Earning around $119,260 annually is surprisingly typical, making it a solid choice for anyone with the right skills.
3. Translator
Companies that operate internationally or that serve a multi-cultural customer base often need a range of written materials in several languages. To ensure that everything is accurate, they turn to freelance translators to get the job done correctly.
Along with being fluent in more than one language, many translators have certifications or degrees in the secondary language, allowing them to easily showcase their capabilities. When it comes to salaries, something near $59,523 is typical, though top earners can make over $100,000.
4. Social Media Manager
Since social media is such a powerful tool, most companies want support from a professional to boost engagement and interact with followers. However, that doesn't mean they need a full-time employee, favoring freelance social media managers instead.
As a freelance social media manager, you handle a company's profiles, create posts, answer questions, respond to comments, and otherwise try to boost engagement. While a degree in marketing could help, you may be able to go this direction without a college education if you can prove your chops. In either case, you could be well on your way to earning around $50,834 per year.
5. Accountant
If you have an accounting degree, going the freelancing route can be a very viable option for your career. Whether it's helping a small business with its books, assisting individuals at tax time, or providing companies with guidance regarding their finances, you can usually find opportunities with relative ease.
When it comes to pay, freelance accountants do incredibly well. The average annual salary is $64,990, making it a solid choice if you have the right skills and credentials.
6. Digital Marketing Consultant
Many companies want to grow their businesses. Since online advertising is often a key part of that equation, they often hire freelance digital marketing consultants to help them develop campaigns that will capture the attention of their target audience.
In most cases, digital marketing consultants are familiar with email and social media marketing, as well as sale page creation, conversation rate optimization, and similar areas. In exchange for their expertise, they often earn about $57,221 per year.
7. Tutor
If you have strong academic skills or a lot of knowledge in a particular subject, you could leverage that into a stellar freelance tutoring career. Usually, your earnings potential is higher if you have the right credentials, like a degree in the field you're tutoring in or an educational degree. However, you can technically get started without that if you can easily showcase your capabilities.
You can do pretty well on the pay side of the equation once you build up a client base. Freelance tutors earn an average of $57,612 per year, though some many earn $100,000 or more.
8. Writer
When it comes to the best freelance jobs, writer belongs on that list. You can take a freelance writing career in so many directions. For example, you could specialize in e-books, copywriting, blog content creation, technical writing, or medical writing. As a result, it's easy to choose a path that aligns with your skills and interests.
Another reason that becoming a freelance writer can be a great choice is it doesn't take anything beyond a computer and an internet connection to get started. Additionally, you may be able to start on the path without any prior experience.
When it comes to pay rates, it can depend on your niche. Freelance content writers usually make around $53,859 per year, while those specializing in copywriting tend to earn $53,010 annually. For medical writers, $78,912 a year is closer to the norm.
9. Virtual Assistant
If you're searching for one of the classic remote freelance jobs, look no further than virtual assistant. Generally, the job duties align with the administrative assistant job description. In most cases, the main difference is that you'll work from home handling computer-based tasks only and may support more than one client instead of working for a single company.
While having a college degree might help you launch a freelance virtual assistant career, having one isn't typically a necessity. You'll be on the path toward a salary of $48,099 per year either way.
10. SEO Specialist
Search engine optimization (SEO) helps companies get their web pages higher on search engine results lists, increasing organic traffic. Since identifying keywords and creating content that boosts positioning is often harder than one would guess, hiring freelance SEO specialists is a logical option.
In a freelance SEO specialist role, you help companies find opportunities to improve their organic traffic through keyword use, content curation, and more. In return, you can typically make around $59,249 annually.
11. Human Resources Consultant
Many companies struggle with effectively managing their workforces. As a result, they might hire a freelance human resources consultant to help them revamp their hiring, improve retention, and secure talent.
For this freelance role, a college degree is generally a must. Additionally, you might want some HR-oriented certifications, giving you a bit more clout. That way, you'll be able to earn around $69,921 without issue and could end up on the path toward a six-figure career.
12. Lead Generation Specialist
If you've got strong sales chops, one of the best freelance jobs for you could be lead generation specialist. You'll help companies connect with well-qualified prospects, allowing them to boost sales.
In some cases, you may function as a consultant, giving companies insights into finding and securing new leads. In any case, you could earn a similar amount to what traditionally employed professionals in this field make, which usually lands near $46,169 per year.
13. Video Editor
In the online world, video is often king. Since creating high-quality video content requires a specialized skills that companies don't always need on-hand full-time, there is a slew of opportunities for freelance video editors.
Usually, the role focuses on taking video content created by someone else and refining it. You might put together multiple clips to create a single video, optimize the image and sound, add background music tracks, and handle similar tasks.
Not only is this one of the best freelance jobs from home, requiring only a computer and editing software in most cases, it's also an option that might not require a college degree if you have a strong portfolio. When it comes to annual salaries, earning $83,344 is the norm, and it's even possible to cross the six-figure mark.
14. Financial Consultant
If you have a degree in finance and can help companies improve profitability, reduce expenses, and invest wisely, becoming a freelance financial consultant could be right up your alley. In this job, you'd review a company's finances to identify opportunities for improvement, putting them on the path toward greater success. In exchange for your know-how, you can often make around $84,704 a year.
15. Photographer
If you have a keen eye, the right camera equipment, and solid editing software, earning a living as a freelance photographer is a real possibility. You could handle product photo sessions, focus on event photography, or even build up a solid stock photography portfolio, allowing you to generate some passive income.
One benefit of this option is you don't need formal education. As long as you have a strong portfolio showcasing your capabilities, that could be enough to put you on the path toward a $42,437 annual salary.
Putting It All Together
Ultimately, all of the options above are high-paying freelance jobs in 2022. If any of them pique your interest, do some extra digging to see what kind of opportunities are available. Additionally, learn more about how you can set yourself apart from the crowd, such as by boosting your credentials or crafting a standout portfolio. That way, you can figure out if becoming a freelancer is the right move for you.
P.S. You can land a job interview pretty quickly after applying for one of these jobs, so it pays to be prepared for your interview. That's why we've created an amazing free cheat sheet that will give you word-for-word answers for some of the toughest interview questions you are going to face in your upcoming interview.
Click below to get your free PDF now:
FREE

: Job Interview Questions & Answers PDF Cheat Sheet!


Download our "Job Interview Questions & Answers PDF Cheat Sheet" that gives you word-for-word sample answers to some of the most common interview questions including:
What Is Your Greatest Weakness?
What Is Your Greatest Strength?
Tell Me About Yourself
Why Should We Hire You?
And more!

—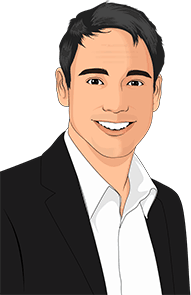 Co-founder and CTO of TheInterviewGuys.com. Jeff is a featured contributor delivering advice on job search, job interviews and career advancement, having published more than 50 pieces of unique content on the site, with his work being featured in top publications such as INC, ZDnet, MSN and more.
Learn more about The Interview Guys on our About Us page.