Finding high-paying online jobs with no experience required may seem challenging, especially since so many "entry-level" positions ask for 2+ years of experience. Luckily, it isn't usually as difficult as it looks.
There are plenty of outstanding options out there. If you're looking for online jobs, no experience necessary, here's what you need to know.
What Are Online Jobs?
In the simplest sense, an online job is any position you can do without having to report to a physical workplace. Usually, any job where you can handle your responsibilities using an internet-connected computer potentially qualifies, suggesting the company allows you to work remotely.
Now, it's important to understand that not all online jobs are no experience required. Some do focus on professionals with a strong work history in a particular niche. But there are a surprising number of options that do fall in the "no experience needed" category, so use that to keep you motivated during your job search.
Top 20 Best Online Jobs for People with No Experience
Here is a list of some of the best online jobs with no experience required
1. Contact Center Rep
Today, many contact centers are virtual. You can handle all of your responsibilities from home and don't necessarily need any experience to land a position.
In entry-level contact center rep positions, you'll usually be the first point-of-contact for customers, handling basic questions and situations following set procedures. You will likely provide support over the phone or through online chats, though you might tackle some emails, too.
Many contact center reps earn around $35,830 a year. If you're working part-time, then something near $17.23 per hour is usually the norm.
2. Search Engine Evaluator
While most of a search engine results list is controlled by an algorithm, that doesn't mean companies don't hire people to refine the results. Algorithms aren't perfect, and companies know that, so they hire search engine evaluators to double-check what the algorithm churns out.
In most cases, this online job doesn't require experience. Instead, you just need stellar written communication skills and attention to detail. With that, you may start earning around $32,464 a year in fairly short order.
3. Virtual Assistant
In many cases, having a high school diploma is enough to launch a career as a virtual assistant. Work-wise, the responsibilities are very similar to the administrative assistant job description, making it a good fit for anyone who prefers office duties and also wants to work online.
Overall, full-time virtual assistants often make about $41,986 a year. If you're working part-time, around $16.10 an hour is the norm.
4. Online Tutor
If you know a subject well and have a desire to help people learn, becoming an online tutor could be the right path for you. Usually, you need proven expertise, but you don't necessarily need any experience to get started.
Plus, you have a few options about how to approach the job. Along with traditional jobs through an online tutoring platform, you can also freelance. In any case, a salary near $40,590 is possible if you end up working full-time.
JEFF'S TIP: "Proven expertise" can mean a lot of things. In some cases, it refers to past work experience. However, it can also mean having a degree in a subject, or even just good grades in that type of class. Personal projects can work, too, especially if you have a portfolio filled with examples. So, if you have a talent for a subject, don't let a lack of experience stop you. Instead, consider how you can showcase that you know your stuff and use that to highlight your expertise.
5. Advertising Sales Rep
While it may seem like you'd need a marketing background to start working as an advertising sales rep, that isn't actually the case. Often, you can get going in this job with no experience, making it a great way to hop into the world of advertising.
Along with selling ad space to companies, your responsibilities can include creating ad copy, adding some creative duties into the mix. Plus, you can earn around $54,940, making it a lucrative option, too.
6. Data Entry
When people think of online jobs with no experience required, data entry is what comes to mind first, and with good reason. It's a common remote position. Plus, the tasks are pretty simple, mainly involving taking information from a source and recording it elsewhere, making the role accessible to more people.
In exchange for your time, a salary of about $34,440 is common, which is certainly decent. It is important to think twice on any opportunity that says you can earn far more than that, though. While some positions certainly pay more, if they are advertising a startlingly large salary and don't require experience, that's a red flag that the job could be a scam. So, if it seems too good to be true, steer clear.
7. ESL Instructor
While it might seem like you'd need teaching experience to start working as an ESL instructor, that isn't always the case. Many online ESL instruction platforms don't require you to have any teaching experience. Instead, fluency in English, patience, and enthusiasm for the work can be enough to get you in the door.
In an entry-level ESL instructor role, you may be earning around $10 to $20 per hour at first. However, as you gain experience – or if you decide to get some teaching credentials – you could potentially work your way up to $55,350 a year.
8. Online Researcher
When a company needs to gather data from online sources, they often hire online researchers to handle it. These pros scour the internet for different kinds of information, all based on the company's needs. In exchange for their time, online researchers can make an impressive $59,729 per year.
9. Translator
Knowing two or more languages well enough to take a document in one language and translate it into another can usually get your career as a translator moving. If you have that, no other experience may be required.
While you may need to be able to demonstrate your fluency – such as by taking a test during the hiring process – having a formal education in your secondary language also isn't always a must. As a result, if you get a full-time role, you could find yourself making $52,330 a year faster than you'd think.
10. Transcriptionist
If you're a fast and accurate typist with an exceptional earn, you may be able to hop into the world of transcription even if you don't have past experience. In the role, you'll get audio or video clips and write down what's being said, making the job incredibly straightforward.
When it comes to pay, many transcriptionists make around $47,800 a year if the position is full-time. You can also find part-time or contract gigs too, giving you more flexibility.
11. Content Writer
Many companies hire content writers to create their blogs or social media posts. If you go this route, you'll spend your time creating content based on the company's needs, usually following SEO best practices as you do.
While you don't need content writing experience to get the ball rolling, a good grasp of spelling and grammar, as well as solid research skills, are a must. With that, you could be well on your way to making $67,120 a year.
12. Proofreader
If you have a great understanding of spelling and grammar but aren't interested in churning out content, becoming a proofreader might be a great option. In this online job, you'll review someone else's writing, marking mistakes so that they can be corrected.
While the role might seem simple, it does require a lot of attention to detail. If you do it well, you could work your way up to around $53,419 a year in fairly short order.
13. Community Moderator
As an online community moderator, your main responsibility is to ensure that anyone posting follows the community's rules. If you spot someone stepping out of line, it's your job to intervene, usually in a way that's outlined by the company.
In many cases, you don't need experience to start working as a community moderator. In exchange for your effort, a salary of about $39,809 per year is the norm.
14. Email Outreach Specialist
As an email outreach specialist, you usually receive a list of email addresses and some copy that the company wants you to send the prospective customer. You'll send the message, adjusting the copy to personalize it a tad before you do. Then, you'll follow the company's procedure to qualify leads before forwarding them to the sales team.
In many cases, this is one of the most straightforward online jobs you can find, no experience required. Plus, the pay is solid, usually coming in near $31,121 a year.
15. Research Assistant
As a research assistant, the work can vary. You might support a single researcher, a team, or an entire company, usually by evaluating and verifying information that's been gathered.
If you want to land this online job with no experience in the field, you need to show that you have strong research and analytical skills. Attention to detail is a must, as well as excellent written communication skills. If you have all of that, then a salary of around $49,210 per year could be yours.
16. Video Game Tester
If you adore video games, an online job as a video game tester could be a perfect fit. Usually, you don't need any direct experience to get started. As long as you have great attention to detail – allowing you to spot even small problems – and strong written communication skills – ensuring you can reliably report on what you find – that could be enough.
While the job can certainly be fun, it does take diligence, as you may need to work your way through a small section of the game repeatedly to find all of the bugs. In exchange for your patience, you can make around $38,262 per year, making the work worthwhile.
17. Photo Editor
Many photo editors hone their skills on their own time. That means, if you have a portfolio showcasing your ability to enhance, refine, adjust, or combine images, you might not need any formal experience to land a job.
Pay rates can vary depending on the nature of the position. For full-time equivalent work, earning $71,270 or so is typical. However, you could also freelance, giving you more control over your schedule and earnings potential.
18. Video Editor
Since video has taken the online world by storm, it's possible to make a pretty penny editing videos for companies and individuals. Usually, you'll piece together clips, add effects, balance the audio, and handle similar tasks. In exchange, you could earn around $38,080 per year.
19. Travel Agent
Another one of the best online jobs with no experience required, travel agents help customers plan trips. This can include booking accommodations or flights, reserving rental cars, and snagging tickets to various attractions.
Since most travel arrangements can be handled online, most travel agents can work remotely. When it comes to pay rates, $42,350 a year is pretty common, making it a solid choice for almost anyone starting a new career.
20. Life Coach
Life coaches help people figure out how to navigate difficult situations that often arise during their lives. You'll listen to a client's struggles, give them advice, and assist them with planning how to achieve their goals.
You don't actually need any specific credentials to begin working as a life coach. If you have expertise in a beneficial area, you can use that as a starting point to launch a career that can potentially net you around $49,898 per year.
Putting It All Together
In the end, all of the high-paying online jobs with no experience required are worth checking out. Just figure out which ones appeal to you, and use those ideas to launch your career. You'll be glad you did.
P.S. You can land a job interview pretty quickly after applying for one of these jobs, so it pays to be prepared for your interview. That's why we've created an amazing free cheat sheet that will give you word-for-word answers for some of the toughest interview questions you are going to face in your upcoming interview.
Click below to get your free PDF now:
FREE

: Job Interview Questions & Answers PDF Cheat Sheet!


Download our "Job Interview Questions & Answers PDF Cheat Sheet" that gives you word-for-word sample answers to some of the most common interview questions including:
What Is Your Greatest Weakness?
What Is Your Greatest Strength?
Tell Me About Yourself
Why Should We Hire You?
And more!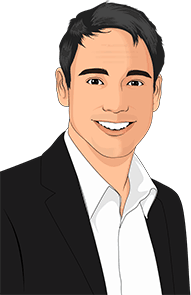 Co-founder and CTO of TheInterviewGuys.com. Jeff is a featured contributor delivering advice on job search, job interviews and career advancement, having published more than 50 pieces of unique content on the site, with his work being featured in top publications such as INC, ZDnet, MSN and more.
Learn more about The Interview Guys on our About Us page.