At the core of the human resources manager job description is a very simple concept; make sure that a company has the employees it needs to thrive. However, there's also a lot more to the role than just overseeing personnel matters.
In many cases, the human resources department assists with hiring, compensation, policies, terminations, and much more. If it has anything to do with employees, the HR manager is probably involved on some level. Plus, a human resources manager may also guide a team of HR pros. It's a lot to handle.
But, in exchange for their expertise and dedication, human resources managers get quite a bit back. The job can be incredibly rewarding, and the compensation isn't too shabby either. If you are wondering whether the human resources job description is right for you, here's a look into the daily life of an HR manager.
What Is the Human Resources Manager?
Before we dig into the human resources manager job description, let's take a step back and look at another critical question; what is human resource management?
Overall, human resources refers to all things employee-related. After all, workers are a "resource," in a sense. Every person is an asset, one that has to be overseen, managed, encouraged, and guided.
For the human resources job description, you can find all kinds of things. Compensation analysis, benefits administration, employee policy creation, grievance addressing… that can all be in there. At times, HR is also responsible for internal employee development programs.
Plus, many human resources managers help with larger company strategies, like workforce optimization. Additionally, they might oversee a team or the entire department, depending on the size of the company.
Generally, an HR manager's goal is to ensure personnel issues are handled and that the business can secure and retain the kind of talent it needs to achieve its objectives. Whether that means developing job ads, identifying fair salaries, launching training initiatives, handling performance reviews, or anything else related to employees, it could be on their plate.
What Are the Human Resources Manager Role's Duties/Responsibilities?
Now that you have a decent idea of what human resources is and how HR managers fit into that picture, let's take a closer look at the human resources manager job description specifically. A job's duties and responsibilities often paint the clearest picture of what it's like to work in the position on a daily basis, helping you figure out if the role is right for you.
But isn't every HR job description different? Doesn't each company have unique needs and expectations? Why, yes, those are both very true. But that doesn't mean most HR manager roles don't have a lot in common.
Often, the human resources manager job description focuses on certain key areas. Here's a look at the most commonly listed HR manager duties and responsibilities:
Develop hiring strategies that align with business goals
Implement and define hiring and recruitment processes
Handle employee relations, including grievances, demands, and conflicts
Oversee recruitment and candidate selection
Perform candidate screenings, such as background checks
Create, update, and manage employee policies
Revise employee handbooks
Prepare formal job descriptions
Research, review, and revise compensation packages
Coach and train employees
Communicate with employees about policies, programs, and benefits
Ensure all policies and processes are compliant with federal, state, and local law
Retain personnel records and associated data
Handle employee assignments and scheduling
Discipline employees when required, documenting all actions
Manage employee terminations, including notifications
JEFF'S TIP: How diverse or niche a human resources manager job description is usually depends on the size of a company. With a medium-size business, an HR manager is going to have a wider range of duties. Why? Because there aren't as many people to oversee and not enough of a workload to divvy certain responsibilities out. But, with an enterprise-level company, that isn't always the case. You could have a compensation and benefits manager, a recruitment manager, a training and development manager, an employee relations manager, and more. Those are all human resources management careers; they just focus on a specific subset within the larger field.
What Skills Do Human Resources Managers Need?
As you can see, a human resources manager can have a ton of responsibilities. But what does it take to excel in the job? What skills does it take to handle the workload and succeed in the role?
Well, if you want to have a create human resources career, then having the right skills and traits is a must. With the right foundation, you can tackle all of the core duties with ease and professionalism, ensuring you fully live up to that human resources job description.
First, let's talk about hard skills. These include the formal expertise a person needs to thrive in a job. Here's what an HR manager needs to bring to the table:
Knowledge of compliance standards and employment law
Recruitment and hiring processes and techniques
Candidate screening methods
Benefits administration
Performance review procedures and management techniques
Wage structures
Employee classifications
Workforce management techniques, including training and scheduling
Diversity and inclusion initiatives and strategies
Research and reporting
Policy creation and management
Conflict resolution and de-escalation
Personnel file creation and maintenance
Oversee a team of HR employees
Phew! That's one heck of a list. While that might seem like a lot by itself, it's technically only the tip of the iceberg. Human resource managers also need to have the right traits, ensuring they can navigate the workplace effectively.
Here are some of the traits all HR managers need:
Communication
Organization
Leadership
Accountability
Time management
Problem-solving
Critical-thinking
Patience
Compassion
Many people are surprised to see "patience" and "compassion" on the list. However, HR managers often have to handle grievances and assist with conflict resolution, meaning they'll spend time working with employees who are upset and frustrated.
Without patience and compassion, navigating these tricky situations is even more difficult than it has to be. That's why having those traits is so valuable.
What Education, Training, Certification Is Required?
Generally speaking, you can't become a human resources manager without a college education. In nearly all cases, a Bachelor's degree in human resources or a related field is going to be essential. However, larger companies may go further, making a Master's degree the minimum requirement.
Certifications are also commonly considered must-haves for HR manager positions. However, even when they aren't required, having one is a serious resume booster. It can help you stand out from the pack, increasing the odds that your career will keep moving forward.
Here are some of the most commonly requested HR certifications:
There are also a few niche certifications that can elevate your career. If you're looking for at HR job descriptions that are specialized instead of general, here are some worth considering:
What Are the Salary Expectations?
Alright, now it's time for the fun part; the human resources manager salary. After all, if you're going to take on all of those duties, you want to know that you'll have a pretty penny or two to show for it, right? Right.
Luckily, while the human resources manager job description is lengthy and complex, the compensation that comes with it is substantial. The median salary comes in at $116,720 a year, which the top 10 percent bring in over $205,720 annually. Not bad, not bad at all.
Even entry-level HR managers (or those working for smaller businesses) can make $68,300 a year or so. If you're early in your management career, you can still earn a comfortable living, which makes this path fairly enticing.
Plus, most HR professionals get a comprehensive benefits package. Medical, retirement, paid time off… those are all relatively normal additions, making your job even more worthwhile.
What You Need to Know for Your Job Interview
At this point, you may be thinking, "Hey, this human resources job description sounds perfect. But what do I need to do to land one of these jobs?" If so, we've got you covered.
If you get the right education and bring the necessary skills and traits to the table, what you need to do is nail your human resources interview. Okay, we know that is easier said than done. That's why we're going to give you a few tools to help you really hammer out your answers in advance and prepare for success.
First, scour that HR job description for insights into the must-haves. That way, you know what matters to the hiring manager, so you can cover those points specifically.
Then, take a trip to the company's website and social media pages. Review the mission and values statements, and gather insights about the company's culture and recent achievements. That gives you more intriguing details you can work into your answers, increasing the odds you'll stand out.
But what about those devilish behavioral interview questions? How do we handle those? Well, first, don't panic. By developing a reliable strategy, you can tackle these too.
Begin by getting to know the STAR Method. After that, spend some time with the Tailoring Method. Twirl those two approaches together, and you're set. Your answers will be relevant, engaging, and concise, ensuring they pack a proverbial punch.
Putting It All Together
For many people, the idea of being an HR manager is the dream. You'll be a critical part of a company, ensuring all of its personnel needs are handled promptly and professionally. If the human resources manager job description sounds like a great fit, use these tips above to get your career moving. By starting now, you'll be on your way toward HR career success faster, increasing the odds that your dream will become a reality.
—
Check out our other "job description articles" if you're exploring career options:

—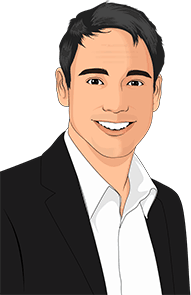 Co-founder and CTO of TheInterviewGuys.com. Jeff is a featured contributor delivering advice on job search, job interviews and career advancement, having published more than 50 pieces of unique content on the site, with his work being featured in top publications such as INC, ZDnet, MSN and more.
Learn more about The Interview Guys on our About Us page.