For many people, being bored at work is one of the worst things imaginable. Who wants to spend their days wishing they were somewhere else? No one. Luckily, there are a ton of interesting jobs that pay well around.
If you want to make sure every day at work is a fun adventure, here's what you need to know.
What Is an Interesting Job?
Before we dive into the most interesting jobs around, let's talk about what an interesting job even is. In the simplest sense, it's a position that keeps you engaged and intrigued. It sparks passion, keeps you motivated, and helps you maintain focus.
JEFF'S TIP: It's important to understand that "interesting" is in the eye of the beholder. Different people find different things intriguing, so what's interesting to someone else might not fit the bill for you, and that's okay. Focus on what you find enjoyable and engaging, and use that to narrow down your options.
Most people prefer interesting jobs because they don't feel like as much work. When you're bored, even the simplest tasks feel like a massive pain, and that can make you miserable.
Interesting jobs usually save you from boredom. You're genuinely intrigued by what you're doing, and that makes a difference.
Top 30 Highest-Paying Interesting Jobs
Here's a look at the most interesting jobs that pay well.
1. Astronomer
Many people are fascinated by the stars. If you're one of them, why not turn your curiosity into a career and become an astronomer? You'll get research space and everything it holds, helping people understand the cosmos better. Awesome, right?
Oh, and did we mention that you could earn $128,950 a year? How's that for great pay.
2. Air Traffic Controller
If you perform well under stress and are organized, why not use those skills to become an air traffic controller. You monitor incoming and outgoing flights, ensuring everyone can arrive and take off safely. Along the way, you'll also make $130,420 per year or so, making it great paying work, too.
3. Sommelier
Love wine? Sommeliers are legit oenophiles, learning about different winemakers, vintages, grapes, and more to make sure they can make great recommendations. Plus, you can land a salary near $51,187 a year thanks to your knowledge of wine.
4. Bicycle Courier
For anyone who lives in the city that also wants an active job, bicycle courier could be an excellent match. You'll zip through the streets making important deliveries, all without having to worry about traffic jams.
In most cases, bicycle couriers earn around $30,980. For a simple, interesting job, that's not bad.
5. Ethical Hacker
If you love tech and want to take your career in one of the coolest directions possible, ethical hacker might be the way to go. You get to find ways to break into systems as a good guy, helping companies figure out how to protect their assets, all while earning around $107,315 per year.
6. Color Consultant
The world of color is actually quite intriguing. Different hues impact how people feel about a space, perceive a product, and view advertisements. Color consultants help companies get it right, ensuring the shades they choose send the right message. Plus, they can make around $41,181 a year, which is respectable.
7. Chef
For anyone who loves food, launching a career as a chef could be an awesome option. You get to create magnificent meals for others to enjoy and, if you gain some clout, might even be able to serve the White House or celebs.
In general, an annual salary near $53,380 is what you can expect. However, some certainly make more.
8. Overseas English Teacher
Would you enjoy exploring a new culture while also helping learn a new language? Then teaching English overseas is a great option. You'll be giving people a valuable skill, all while living in a different country.
Pay rates for teaching English abroad do vary quite a bit. However, they usually go up to $60,000 per year and may include perks like free housing.
9. Musician
Did you know you don't have to be in a hit band to make a career as a musician? It's true. You could be a studio performer or commercial music composer, just to name a couple of options.
While pay rates can vary, earning around $65,312 annually is possible if you're working full-time. Otherwise, expect about $31.40 per hour.
10. Flavor Chemist
If you're a food fan who also loves science, a job as a flavor chemist might be right up your alley. You'll help create unique, delectable flavors for food products, ensuring customers can't help but love the tasty treat. Plus, you'll earn around $66,964 per hour, which is definitely the cherry on the sundae.
11. Feng Shui Consultant
An offshoot of the interior design field, Feng Shui consultants help clients cultivate functional spaces with the right "energy" by harnessing the power of position, color, light, and more.
In most cases, Feng Shui consultants use a per-project fee structure. Each project comes in somewhere in the $600 to $1,146 range, which means you can easily make a great living.
12. Tour Guide
If you adore a particular museum, park, historical site, or city, working as a tour guide could be your perfect career. You get to introduce people to what you love, sharing fun information with others, all while making around $29,460 per year.
13. Sports Commentator
When of the most interesting jobs around for sports fans has to be sports commentator. You get to spend your time talking about teams, plays, and athletes. Plus, you'll take home around $41,950 a year, though you could certainly earn more if you become a big name in the game.
14. Fragrance Chemist
For anyone who loves perfumes, colognes, and similar products, working as a fragrance chemist could be the perfect option. They help develop rich scents for body care items, all while earning around $80,680 per year.
15. Park Ranger
If you're a big fan of the outdoors, like meeting people, and enjoy some alone time in nature, becoming a park ranger might be your best bet. You keep people safe and provide them with information, all while also supporting conservation, giving you a great mix of duties.
When it comes to pay, park rangers usually make around $39,975 annually. Plus, they typically get great benefits, making the roles even more worthwhile.
16. Cruise Ship Entertainer
If you have a talent that would thrill an audience and also want a chance to travel, becoming a cruise ship entertainer is worth considering. You'll get to sail the seas while keeping guests happy and while earning up to $39,600 a year. Pretty cool, right?
17. Prosthetist
Prosthetists can be like superheroes. Through the creation of custom prosthetics, they can help people walk, hold their children, and do other physical activities that may have seemed impossible otherwise. Plus, they earn around $70,190 a year, making the work lucrative, too.
18. Firefighter
Firefighting is a challenging job, partially because you never really know what to expect. If you are great at thinking on your feet and the type of person who runs toward danger to help others, it could be a great fit. Plus, it keeps you physically active, which is a bonus.
As a firefighter, you can also get a strong salary and comprehensive benefits. When it comes to the pay rate, $52,500 a year is the norm once you get some experience.
19. Hippotherapist
While the name sounds like you'd work with hippos, this job is actually all about horses. Riding a horse can actually be a great form of therapy for a variety of ailments. As a hippotherapist, you can help people heal through the magic of horses, all while earning about $51,826 annually.
20. Video Game Designer
If you love video games, why not create a career where you get to make them? Usually, the work involves software development skills; you simply direct them toward creating fun, interactive experiences for others. Plus, with a yearly salary near $68,748, you'll be pretty comfortable, too.
21. Zoologist
Animal lovers rejoice! As a zoologist, you get to spend your time working with and learning about animals, giving the world a better understanding of different creatures, and finding new ways to provide them with proper care. Along the way, you'll probably snag a salary of around $66,350 per year, which is pretty darn good.
22. Wedding Consultant
If you like the idea of helping brides and grooms have their perfect big day, working as a wedding consultant is a great fit for you. You'll get to help with planning and coordination, as well as give couples insights into different options that fit with their budget. As for the salary, you should expect something near the $36,001 per year mark.
23. Staff Photographer
In many cases, newspapers and magazines have staff photographers on their teams. That way, they can gather the images they need for articles, covers, advertising, and more without having to look outside of the company.
In most cases, pay rates come in close to $41,280 per year. However, once you establish your reputation, more is definitely possible.
24. Social Media Manager
If you love the world of social media, why not turn that passion into a career? Social media managers help companies, celebs, and others nurture and engage with their audience through the strategic use of posts, images, hashtags, and more.
Alright, but what about the pay? Well, $51,898 per year is the average, though some do bring in quite a bit more.
25. Wardrobe Stylist
Any fashionista would love working as a wardrobe stylist. You might spend your days picking outfits for television shows, movies, music videos, concerts, and other performances, or simply help a person discover their own personal style.
When it comes to salary, $46,476 a year is the norm. However, there is certainly potential for more.
26. Event Planner
Any big conference or concert usually has an event planner on staff that pulled it all together. Event planners assist with organization, gather stakeholder requirements, book guests, choose venues, and handle everything else that goes into an amazing event.
On the pay side of things, you can do pretty well. Based on the averages, $51,560 per year is what you should typically expect.
27. Explosive Ordnance Disposal Specialist
If you enjoy life on the edge, becoming an explosive ordnance disposal (EOD) specialist could be right up your alley. It's exciting but also requires a lot of know-how and precision, ensuring potentially dangerous items are handled properly. When it comes to pay, that's pretty good too, usually coming in at about $61,846 annually.
28. Translator
If you're bilingual, working as a translator is an excellent option. You'll spend your time converting documents written in one language into another. What makes the work exciting is that you could end up translating anything. From legal documents to movie subtitles, it's all on the table, along with a salary close to $52,330 a year.
29. Registered Nurse
For anyone looking for interesting jobs in the medical field, look no further than registered nurse. We've actually taken a deep dive into the registered nurse job description before, and it shows just how varied the responsibilities can be. Plus, the salaries are really good, usually coming in near $75,330 a year.
30. Journalist
If you're interested in what's happening in the world, becoming a journalist makes it your job to find out all about it. You'll write pieces that give the public important information about various happenings, sometimes even traveling around the world to get a story, all while earning around $49,300 a year.
Putting It All Together
Overall, all of the interesting jobs that pay well are worth considering. Just make sure you take into account what ignites your passion. That way, you can focus your career in an area that will keep you engaged today, tomorrow, and well into the future.
P.S. You can land a job interview pretty quickly after applying for one of these jobs, so it pays to be prepared for your interview. That's why we've created an amazing free cheat sheet that will give you word-for-word answers for some of the toughest interview questions you are going to face in your upcoming interview.
Click below to get your free PDF now:
FREE

: Job Interview Questions & Answers PDF Cheat Sheet!


Download our "Job Interview Questions & Answers PDF Cheat Sheet" that gives you word-for-word sample answers to some of the most common interview questions including:
What Is Your Greatest Weakness?
What Is Your Greatest Strength?
Tell Me About Yourself
Why Should We Hire You?
And more!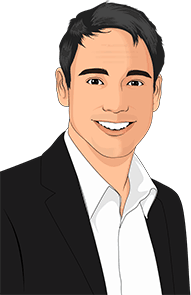 Co-founder and CTO of TheInterviewGuys.com. Jeff is a featured contributor delivering advice on job search, job interviews and career advancement, having published more than 50 pieces of unique content on the site, with his work being featured in top publications such as INC, ZDnet, MSN and more.
Learn more about The Interview Guys on our About Us page.