Odds are, if you need a new position, job search engines are some of the first places you'll head to explore opportunities. At this point, they are the tried-and-true approach in the eyes of the masses, making it easier to explore listings and find roles that feel like matches.
But do any of the job search websites outperform the competition? Are some job boards better for specific situations than others?
If you want to make sure you are using the best job search engines when you need a new position, here's what you need to know.
What Is a Job Search Engine?
Before we dig into our list of the top job search engines around, let's take a quick step back and talk about what a job search engine even is.
Also called job boards and job search websites, job search engines are sites that feature job listings from a wide range of companies. Essentially, they are a form of digital classified ads.
Generally, there are two main types of job boards. One is a place where companies choose to list details about their current vacancies. Employers place job ads specifically with that site, following whatever posting rules that website has.
With this option, you may be able to apply for a job directly through the job search engine, which is incredibly convenient. That can make a site a one-stop shop for finding and securing opportunities, which is pretty sweet.
However, you might have to use another process. For example, the job ad may ask that you email a resume to a hiring manager or go to the company's website to submit an application.
JEFF'S TIP: Even if you use a job board that lets you create a profile and upload resumes, always read any job ad that interests you thoroughly to how they want you to apply. Not following the rules is usually a one-way ticket to the discard pile, so never make assumptions about how you should submit an application. Read the instructions and do exactly what they say, period. If you don't, you'll likely get screened out immediately.
The other version of job search engines is aggregator sites. With these, the websites gather data from outside sources and then display what they find as a list. If you find an option you like, clicking on it may cause the job aggregator website to redirect you to the source of the data, essentially shuttling you off to where that listing actually lives. Applying directly through the aggregator site typically isn't an option.
However, with an aggregator, you may find more listings. After all, they may collect data from a slew of the best job boards, potentially centralizing your search activities.
Are top job search engines your only option for finding positions? Of course not. Tapping your network, heading to social media, connecting with a recruiter, exploring individual company's career sites, signing up with a staffing firm, and other approaches are all potentially viable. Job boards are simply the most common approach.
Has COVID-19 changed the job search engine landscape? Yes, a bit. Today, we are mainly living in a digital-first world. Many companies recruit entirely online now, and many candidates focus on using remote job search options over in-person ones.
In the end, this is both good and bad. Good because you may find more opportunities. Bad because competition may be fiercer.
However, even with that potential drawback, that doesn't mean you shouldn't give the best job search engines a try. Just make sure to combine this approach with others, making your search well-rounded and comprehensive.
Top 25 Job Search Engines for 2022
1. Indeed
When it comes to the top job search engines, you really have to start with Indeed. It's the largest site around, featuring millions of aggregated listings from thousands of companies. Plus, it's easy to use and has tons of helpful features like job alerts and filters, which is one of the reasons why 70 percent of job seekers head there when they want a new position.
One thing to know about Indeed is that it covers every industry. In some ways, that's good, because it means any kind of job seeker can find something. However, it also means that the site is brimming with listings that aren't relevant to you. Make sure you use the search options properly. That way, the results you see are relevant.
2. Snagajob
In the world of hourly positions, Snagajob is the leader. It features a ton of listings from national chains, small businesses, and more, including many entry-level and part-time opportunities.
If you're looking for something hourly, it really is the place to start. That's what this site does, so you won't have to sort through jobs that don't use that approach.
3. Glassdoor
What started as a ratings site has since become a solid job search engine. There are plenty of listings available, representing a wide range of fields. Plus, all of that data on employers is still there, including employee reviews, details about interview questions, and more.
If you want to centralize your research activities and scouring for opportunities, Glassdoor is a convenient way to go. Once you register, you have access to tons of information, all of which can help you find a new position and ensure a role is right for you.
4. CareerBuilder
Overall, CareerBuilder has been in the job search game for over 20 years, making it a staple in this niche. This one isn't an aggregator. Instead, companies mostly decide to list on this site.
The only exceptions involve partnerships with local news organization job classifieds. Those arrangements let CareerBuilder sit in a unique position, giving them a source of job ads that may not be available everywhere else. That alone can make it worth checking out.
5. LinkedIn
Yes, LinkedIn, the home of professional networking, is also a solid option for job searches. Companies are increasingly using it to connect with candidates and to advertise their opportunities. In many ways, it's all about convenience, as it is as easy for employers to learn more about you this way as it is for you to find out more about them.
The biggest benefit of LinkedIn is that a number of the site's listings support profile-based applications, making it easy to submit your resume for consideration. Plus, you can quickly check out company or recruiter profiles, letting you see what they bring to the table, too.
6. SimplyHired
While SimplyHired is owned by the same company as Indeed, it has a different job database. Yes, some listings will be in both places, but not all of them. As a result, it's worth checking out, particularly since it is also user-friendly and has some great filters for finding positions that meet your needs.
7. Monster
Another old-timer in the world of job boards, Monster features a streamlined design, solid features, and plenty of listings. Searching is incredibly simple and, once you create a profile, you can apply to many of the jobs with ease.
As a major job board, it covers nearly every industry, field, and experience level. That means you can find a slew of opportunities, but most probably won't be right for you. Make sure to focus on drilling down in your searches. That way, you won't waste time sorting those options that aren't a good fit.
8. LinkUp
LinkUp is a different kind of job aggregator. It focuses on gathering data directly from company career pages, not other job search engines. Plus, it verifies the listings, so you know that everything you see is legit.
But that isn't all. LinkUp is easy to navigate and has great search features. While you won't find as many listings here are you do elsewhere, the quality of the results can be incredibly high, making it worth a visit.
9. Facebook
Over the past few years, Facebook has gotten a decent foothold in the job search space. You can search for listings right through the site and even submit your profile to many of the openings.
The main issue with using Facebook for a job search is it means repositioning your profile. Since that is what you share with employers, you need to make sure it's focused on your professional life if you want to get called in for interviews. That means potentially abandoning it for personal use, which is something not everyone will want to do.
10. ZipRecruiter
With robust search features and the ability to let recruiters know they can contact you, ZipRecruiter is worth checking out. There are millions of jobs listed, and the handy one-click application feature makes applying a breeze.
One of the neat features of ZipRecruiter is that it learns about your preferences over time. It keeps track of your searches and when you apply and uses that information to improve the quality of your results lists and job recommendations moving forward.
11. FlexJobs
If you're looking for remote work, FlexJobs is a great option. It lists openings with companies of all sizes, including some household names, startups, and everything in between. Plus, the listings are verified, so you won't find any work-from-home scams here.
Just keep in mind that you do have to pay to get access. The company uses a subscription model, directing proceeds to costs associated with verifying the legitimacy of listings. So, in exchange for your cash, you get some peace of mind.
If you don't want to pay, you can check out Remote.co. That's the sister site of FlexJobs, and it's completely free. Just be aware that Remote.co doesn't feature as many positions, so you may not find what you're looking for there.
12. We Work Remotely
Another option for work-from-home positions that doesn't come with a price tag, We Work Remotely has a slew of openings in a range of fields. One benefit of this option is most of the job ads are quite comprehensive, featuring a ton of detail about the company, role, and more. Salary ranges are even pretty common, as well as insights into benefits packages.
If you find an opening that interests you, applying straight through the site isn't an option. However, you'll be redirected to where you need to go, so it's still very simple.
13. AngelList
If you want a chance to work at a startup, AngelList is one of the best job boards around for that. There is a heavy focus on tech roles, though you may find other opportunities as well.
You do need an account to apply, but it's easy to get started. Plus, the site is user-friendly and uncluttered, which is a bonus. It's also incredibly transparent, giving you the name and title of whoever is checking out your application, something that you don't necessarily see everywhere else.
14. The Ladders
For anyone looking for management or executive-level roles, The Ladders is easily one of the best job searching websites you can find. The site focuses on six-figure jobs, so you usually need some experience to qualify for anything you'd find here. But if you're in that stage of your career, this option lets you bypass a lot of the lower-level work you wouldn't want, making your search results cleaner and more relevant.
15. Craigslist
While the site is – and likely will always be – very bare-bones, Craigslist is a great choice for finding local opportunities. Typically, you can connect with companies through the site's messaging system or by using contact details featured in the listing. It's free, easy to use, and local-focused, making it a solid option for a variety of situations.
16. USAJOBS
If you're looking for federal government jobs, then USAJOBS is where you need to go. You can upload resumes, explore openings in a variety of agencies, save searches, and more. The site ensures that you navigate the federal hiring process properly. Plus, you can use it to track your application's progress, helping you to see where you are and if a decision has been made about your resume.
17. Job
At Job, you can upload a resume to find positions that might be a great fit. The site uses artificial intelligence to identify options that may be right for you, taking some of the frustration out of the search process. But you can also make use of easy-to-use search tools, too, if you'd rather do things old school.
18. Dice
If you're a tech pro, Dice is one of the best niche job boards around for technology positions. The search tools are a breeze to use, the site is clean, and it features a nice selection of listings, all focused on one sector. Whether you're a developer, technician, administrator, or any other kind of IT specialist, the odds are high that you'll find at least a few positions that are worth checking out.
19. Idealist
For anyone hoping to work with a nonprofit, consider heading to Idealist for your job search. It focuses on opportunities with those organizations, regardless of the job category or required skill level. While you can't apply directly through the site, it will tell you exactly how to get your information to the right place, making it pretty user-friendly, too.
20. Health eCareers
If you're a healthcare worker looking for a job, Heath eCareers could quickly become your go-to resource for opportunities. The site partners with a variety of providers, including leading healthcare networks, smaller clinics, and everything in between. Searching is a breeze, and you can even apply with just a few clicks once you sign up.
21. Construction Jobs
Construction Jobs is a great option for a wide variety of professionals. It covers skilled labor positions, as well as engineering roles and management positions. There are also project management, loan closer, estimator, and similar roles, as well as many entry-level opportunities.
22. eFinancialCareers
At eFinancialCareers, you will find a broad selection of finance, accounting, banking, and related technology jobs just waiting to be explored. The search process is a breeze, and you can even create a profile that, if you make it searchable, lets companies and recruiters come to you. Plus, you get all of the classic features, like resume uploading and job alerts, making finding positions and applying as simple as possible.
23. Jobs in Sports
If you're a sports fan who always dreamed of getting a job in the sporting world, Jobs in Sports could be a great choice for you. It features a range of positions, including everything from opportunities with high schools to roles with pro sports teams. Plus, it covers internships, entry-level jobs, mid-level positions, and management opportunities, covering a wide range of fields, too.
24. Stack Overflow
Another must-check option for tech professionals – especially programmers and developers – Stack Overflow is all about that technology life. While it originally didn't feature job listings, it is now home to thousands of job ads, all of which are aimed at developers and software engineers. That means you won't have to sift through a ton of positions that don't align with your career goals, making it a small but mighty option for those working in those fields.
25. Google
While technically a traditional search engine, there's nothing that says you can't use Google as a job search aggregator. Just type in the right keywords, like job titles or company names, and you can review the results in seconds.
Putting It All Together
Ultimately, all of the job search engines above are potentially worth checking out. Consider your career goals and what you're hoping to find. Then, choose the right job boards from the list above and add them to your job search plan.
In the end, having a few well-chosen job search websites at your fingertips is a smart move. Try using a mix of niche sites and larger boards. That way, you increase your access to listings, making it more likely that you'll find the perfect match for you.
Thanks for stopping by!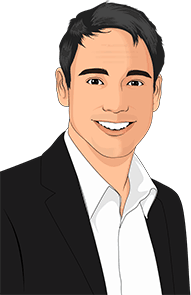 Co-founder and CTO of TheInterviewGuys.com. Jeff is a featured contributor delivering advice on job search, job interviews and career advancement, having published more than 50 pieces of unique content on the site, with his work being featured in top publications such as INC, ZDnet, MSN and more.
Learn more about The Interview Guys on our About Us page.