Working in public utilities can be incredibly rewarding. You're ensuring that critical services are available to communities, supporting everyone in the area. Plus, some of the best-paying jobs in public utilities are incredibly lucrative, allowing you to meet your financial needs, too.
So, if you're looking for a new career, checking out options in public utilities is worthwhile. If you'd like to learn more about the best-paying jobs in public utilities, here's what you need to know.
What Are Public Utilities Jobs?
Before we dive into the best-paying jobs in public utilities, let's take a moment to talk about what public utilities jobs are and what the industry is all about.
Public utilities are specific services that are generally viewed as essential for daily life. For example, electricity, water, natural gas, and some communications services all qualify as public utilities.
Ultimately, public utilities are vital for any community, so there are often opportunities available in the sector. Plus, demand for professionals generally outweighs supply, which makes it easier for candidates to find new positions.
Some of the positions do require college degrees, though others might prefer candidates who complete technical school. In some cases, apprenticeships or on-the-job training are options, too, creating opportunities for those who prefer not to get a traditional education.
JEFF'S TIP: If you aren't sure whether investing in a degree is worthwhile, most public utilities have entry-level roles that don't require formal training. Consider landing one of those positions so you can see what the industry offers and speak with colleagues in the roles you're considering. That way, you can figure out if it's a match before you invest.
In the end, the public utilities sector is vast, so there are a lot of intriguing positions that are worth exploring. Odds are that you'll find the right fit for you.
Top 20 Best-paying Jobs in Public Utilities
Now is the moment you've been waiting for: a look at the top 20 best-paying jobs in public utilities. Here's a quick overview of what the job titles are, what the roles typically involve, and how much you can potentially earn.
1. Power Systems Engineer
If you're interested in working for an energy company, a job as a power systems engineer could be an excellent fit. You'd spend your time focusing on electrical metering, feasibility studies, system design, and power distribution.
Usually, a college degree is essential to get started in this field. However, the investment is often worth it, as you'll be well on your way to earning around $82,685 annually.
2. Utility Manager
Utility managers work to ensure that any offered services are available to homes and businesses at the best possible price. Additionally, they oversee facilities, making them operational leaders. Further, they may examine infrastructure to find areas for improvement, make sure maintenance is completed, and take steps to ensure service quality.
Many utility managers start their careers with a Bachelor's degree and then gather up some experience, effectively working their way into the role. Once you reach this leadership position, an annual pay rate of $86,929 is possible.
3. Control Room Operator
A control room operator operates, manages, and maintains equipment and machinery in control rooms. Additionally, they may monitor or handle calls regarding reported issues.
Often, you don't need a college degree to get a control room supporter position, though on-the-job training is usually essential. With that, you can often earn about $69,563 per year.
4. Utility Engineer
This broader career category includes opportunities with nearly any kind of utility, including electrical, natural gas, water, and more. As a utility engineer, your main focus is on ensuring the delivery of the utility to homes and businesses, using expertise in mechanical, electrical, or other types of engineering along the way.
Generally, a utility engineer has at least a Bachelor's degree in mechanical, electrical, civil, or a similar type of engineering. When it comes to pay, making around $73,570 a year is the norm.
5. Substation Engineer
Substation engineers usually have Bachelor's or advanced degrees, giving them the expertise to design substations and oversee project teams to ensure the resulting systems meet the needs of the company. Additionally, most have experience in other public utilities roles before they transition into these jobs. But once they do, an annual salary of $119,892 isn't uncommon.
6. Nuclear Licensing Engineer
Ensuring that nuclear power plants are running safely is essential, and the industry is highly regulated. Nuclear licensing engineers spend their time making sure that nuclear facilities are complying with the rules, playing a critical role in public and employee safety. Responding to emergencies is also commonly part of the equation, ensuring nuclear power facilities can get guidance quickly.
The job requires a lot of know-how, including from a nuclear power and an administrative standpoint, so formal education is usually a must. Once you have the right credentials, making around $120,814 per year is the norm.
7. Pipeline Controller
One of the best-paying jobs in public utilities for anyone who enjoys a bit of travel and field time, pipeline controllers examine pipelines for leaks, check for proper flow, and manage a range of systems to keep natural gas and oil moving. They may also respond to emergencies, which can involve heading out into the field.
Often, pipeline controllers do have formal education. Once you get your career moving, the odds are good that you'll earn about $94,937 annually.
8. Power Transmission Engineers
Power transmission engineers typically have Bachelor's or Master's degrees in electrical engineering or a similar field. That gives them the right expertise to design, inspect, and maintain electrical infrastructure, such as transmission lines. In exchange for their know-how, they often earn approximately $91,215 per year.
9. Energy Auditor
Energy auditors focus their careers on improving efficiency, allowing utility companies, companies, and households to reduce their consumption. Often, you'd spend your time reviewing a facility to identify changes that can result in energy savings, which can be rewarding on many levels.
In most cases, a degree in engineering or a similar field is essential. With that, you're on your way to earning around $61,265 per year.
10. Water Engineer
Water engineers work for water companies, mainly developing equipment, designing systems, and recommending solutions for common issues. The work can involve pump stations, pipelines, water mains, wastewater systems, and nearly any other part of the delivery and management system.
Often, water engineers earn about $72,118 annually. If you want to get started, you may need a college degree, so keep that in mind.
11. Radiation Engineer
As a radiation engineer, your main responsibility is to assess how radiation is impacting various environments in and around nuclear power facilities. In many cases, the focus is to explore the current impact of radiation on power systems, as well as estimate how it may continue to affect equipment, machinery, and networks over time.
When it comes to pay rates, radiation engineers often earn around $104,068 per year. Additionally, they typically have at least a Bachelor's degree before starting in the field.
12. Power Plant Engineer
Power plant engineers focus on ensuring that a power plant is running smoothly on a day-to-day basis. Along with performing preventative maintenance and handling certain repairs, you'd spend your time conducting operational tests and inspecting systems.
Usually, power plant engineers have at least a Bachelor's degree, though some choose to take their education further. When it comes to annual salaries, something near $96,864 is common, making any training worth the effort.
13. Gas Controller
Gas controllers make sure that natural gas or oil is flowing correctly through pipelines and systems designed to get these fuels where they need to go. The job can include monitoring pressure data in real-time, identifying potential leaks, recommending repairs or maintenance, and adjusting gas chambers and flow rates.
Whether you need a college degree, technical school, or on-the-job training can vary. Regardless of your approach, salaries are typically close to $87,827 per year.
14. Nuclear Criticality Safety Engineer
This specialized nuclear power position is all about safety, ensuring that materials are properly managed, stored, and transported to avoid critical issues that could lead to disasters. Examining data and performing investigations is a big part of the job, as well as identifying potential risks and outlining possible solutions.
Due to the nature of the work, a college degree – either a Bachelor's or higher – is often a must. However, you can earn about $90,673 annually, which can make it a worthy investment.
15. Electrical Engineer
While it might seem like electrical engineers would only work for electric utilities, that isn't the case. Their main function is to ensure that electrical systems in machinery, equipment, and utility-delivering systems work correctly. This can include maintenance, design, repairs, and more.
In this role, you can earn around $78,737 per year. If you want to get started, a Bachelor's degree in electrical engineering is typically a must, so get the required education to qualify.
16. Journeyman Lineman
If you're comfortable with heights and enjoy hands-on work, a job as a journeyman lineman could be a perfect fit. In the role, you install, maintain, and repair electrical lines, including some up on poles and some buried underground.
For this role, you may be able to start your career through an apprenticeship program. After that, you can earn certifications and get experience, putting you on the path toward a salary of around $83,372 a year.
17. Wind Turbine Technician
One of the best-paying jobs in public utilities that may not require a college degree is wind turbine technician. In this role, you install, maintain, inspect, and repair wind turbines, ensuring they can supply power to the grid.
In most cases, you only need a technical school certificate to get started, allowing you to begin earning around $56,260 annually. Then, you can increase your earnings as you gain experience, making the position potentially lucrative.
18. Power System Dispatcher
Power system dispatchers monitor and manage the distribution of electricity, using control panels and data to ensure proper energy flow and spot problems. Often, this position is highly collaborative, as speaking with engineers, operators, and other professionals is essential to solve issues and keep things running smoothly.
This job also commonly involves multiple shifts, so it's a solid choice if you prefer something other than day shifts. A college education or formal training may be required, but you can make around $82,871 per year, so it's potentially worth the effort.
19. Substation Operator
If you're looking for one of the best-paying jobs in public utilities that doesn't always require a college degree, substation operator is worth a look. These professionals inspect, operate, monitor, and maintain an electrical substation, ensuring local consumers have the power they need.
Often, you can get started with on-the-job training, though you could also complete a program through a local technical school. Either way, making about $67,082 annually is possible.
20. Water Resource Specialist
Water resource specialists help municipalities ensure they can meet the needs of the community. They may identify steps needed to maintain the water supply, including testing for and addressing contamination or finding new sources. Additionally, you might spend time providing information to the public about water safety, conservation, and more.
Most water resource specialists do have at least a Bachelor's degree. With that, you'd be well on your way to earning a yearly salary of around $65,270.
Putting It All Together
In the end, working in public utilities can be very rewarding. Additionally, as the best-paying jobs in public utilities above show, the positions can lead to lucrative careers. Explore all of the options above to find one that may work for you. That way, you can take your career in the right direction.
—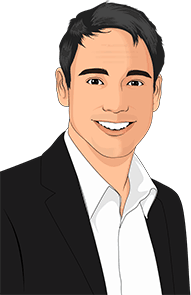 Co-founder and CTO of TheInterviewGuys.com. Jeff is a featured contributor delivering advice on job search, job interviews and career advancement, having published more than 50 pieces of unique content on the site, with his work being featured in top publications such as INC, ZDnet, MSN and more.
Learn more about The Interview Guys on our About Us page.