How to make money as a college student; it's a question that isn't always easy to answer. College students have to juggle a ton of responsibilities just handling their education. But many need some extra cash, too, allowing them to make ends meet. And that's where online jobs for college students come in.
In the post-COVID-19 landscape, full-time and part-time online jobs are where it's at. Not only can they make it possible to earn some dough, but these roles can be handled from nearly anywhere. Plus, many come with a degree of flexibility, something that's a must for a college student who doesn't know what their schedule will look like from one semester to the next.
Whether you're a student who wants to work online from home or from your dorm, there are some great options available. Here's what you need to know about the exciting world of online jobs for college students.
What Are Online Jobs?
Okay, before we dig into the nitty-gritty of online jobs for students, let's take a second to talk about what an online job even is. Overall, any job that can be completed entirely remotely can qualify.
Technically, if the position doesn't require you to report to a workplace (or even leave your sofa), it falls into this category. If you can jump on your computer at home or in your dorm and access everything you need to handle your responsibilities over the internet, it counts as an online job.
Now, there are different kinds of online jobs for college students. For example, you might work full-time or part-time as an employee for a company, or you might operate as a freelancer, getting paid one project at a time. The key is that the role is remote.
When it comes to how to make money as a college student, online jobs can be a great bet. As we mentioned above, many come with a degree of flexibility. Plus, you completely eliminate the need to commute and reduce the need for a separate work wardrobe, making it a cost-effective way to work, too.
Awesome, right? We certainly think so.
Ready to learn more about work online from home or school options? Great! Let's dig in.
Top 20 Best Online Jobs for College Students
Here's a look at the top 20 best online jobs for college students in 2022.
1. Online Tutor
Many college students are well-versed in certain subjects, which makes them excellent for working as tutors. Usually, online tutors work with students using video conferencing and screen sharing software. That way, they can talk and guide the student through activities.
As a college student, you may be able to freelance or work for a company. As a freelancer, you get more control but also have to drum up your own clients. If you sign up with a company, you won't have to search for clients but may have less flexibility.
Either way, it's an option worth exploring. Many tutors earn the equivalent of about $18.92 per hour. However, some can bring in over $41.97 per hour, which is really impressive.
JEFF'S TIP: If you want to land a higher paying gig, consider focusing on subjects that align with your degree. You can leverage your education to increase the quality of your session, for one. For another, you may be considered more of an expert if you are go that route. Both of those could translate into higher pay.
2. Virtual Assistant
Many small businesses don't have a need or a full-time administrative assistant. When that's the case, it's common for them to turn to part-time virtual assistants instead.
Usually, virtual assistants duties are similar to those in the administrative assistant job description; they just handle all of the responsibilities while working online. It can be a great match for computer-savvy college students, particularly those with strong written communication skills. Plus, you'll make around $15.88 per hour, which is solid.
3. Freelance Writer
If you've got great written communication and research skills, you may be able to earn some cash working as a freelance writer. You'll spend your time creating articles, blog posts, reports, or similar content for businesses or individuals, or may handle tasks like writing video scripts.
Typically, you can bring in about $30.39 per hour once you establish your reputation. Additionally, there are plenty of platforms to choose from- like Upwork and Fiverr – making it easy to connect with companies that could benefit from your services.
4. Social Media Manager
Many college students are incredibly social media savvy. If you are the master of short-form content, enticing images, and hashtags, why not leverage your know-how to help companies thrive on various social media platforms?
As a social media manager, you'd help the account owner connect with their audience and grow their follower account, usually with the goal of boosting engagement or sales. You might also reply to comments, answer questions, research hashtags and SEO keywords, and more.
If you work full-time, you could bring in around $51,255 a year. But, if part-time is all you're after, then that breaks down to about $24.64 per hour. Plus, there are part-time online jobs available in this niche, so you may have quite a bit of luck when it comes to finding opportunities.
5. Audio Transcription
If you're a fast typer and have a good earn, signing up with an audio transcription service site can be a great way to bring in a bit of cash. Usually, you'll get paid per minute of audio, making it pretty easy to estimate your earnings potential. These roles are also incredibly flexible, as you get to choose when you want to sign on and handle an assignment.
It's important to note that pay rates can vary dramatically. However, Rev, a popular site, starts transcriptionist at $0.30 per audio minute, and you can work your way up into higher pay tiers. Just keep in mind that you have to be able to work fast to make this lucrative.
6. Website Developer
Another great option for freelancing, website development is something many companies need on a project basis. If you can help businesses get their sites up and running, you can harness those skills to make a respectable income. Even being able to create a basic site on WordPress or through platforms like Wix might be enough, especially if you have a portfolio showing off your capabilities.
Generally, web developers can earn about $35.46 per hour, which is great for part-time work. Plus, if you're studying web development in college, it can be a great way to kick off your career while you're still learning.
7. Translator
Do you know a second language? If so, working as a translator could be the perfect option. When these positions are online, you'll usually spend your time translating digital documents or audio recordings. It's pretty straightforward, really.
As a translator, you can actually earn about $24.92 per hour. That's pretty high for a work online from home job that doesn't necessarily require a ton of experience.
8. Photographer
If you've got a keen eye, you may be able to earn some cash – about $17.44 per hour – as a photographer. This option is incredibly adaptable. While you can certainly go the traditional route and take pictures of people or events, you can also focus on places and things. With that, you might spend your time photographing anything from food to landmarks, depending on your niche.
This can be a great work online from home option, though it might not work as well in a dorm room if you're planning on photographing items. Usually, you'll need a bit of a setup for object photography, like lights and filters, so it can take up a bit of space. But it is a flexible option and can generate passive income if you go the stock photography route over working with clients.
9. Video Editor
If you're familiar with video editing, those skills can help you land a great online job for college students. You may be able to earn around $41.97 per hour as you take people's raw footage and turn it into great clips.
This is another option that can work well for freelancing, giving you the utmost in flexibility. Additionally, it can help you launch a career if that's where your studies are ultimately taking you.
10. Customer Service Rep
Many companies increasingly have their customer service reps work remotely, particularly for online chat-based support. You'll typically spend your time talking with customers, either helping them solve a problem or providing them with information.
While these opportunities may have set hours, they can be great part-time online jobs, paying around $16.69 per hour. Plus, many companies can work around a school schedule if they receive enough notice.
11. ESL Teacher
While most formal ESL teachers have degrees, many online platforms allow nearly anyone with demonstrated fluency in English to help others learn the language. This works a lot like online tutoring. You'll meet with a student using video chat software and work through various lessons.
Some platforms will give you lessons to follow while others leave you in control. How much you earn can vary, as some platforms start fairly low (closer to $10 per hour) or may factor in your education and experience to determine your rate. However, around $26.13 per hour isn't out of the question if you have teaching credentials.
12. Data Entry Specialist
For a low-key option, data entry can be the way to go. Usually, you'll spend your time taking information from one place and recording it in another. For example, you might review invoices and put the details in a spreadsheet or database.
Part-time remote opportunities might be available with companies, or you may be able to find some freelance projects. Overall, earning about $16.74 per hour is typical, though you may be able to snag more if your fast and incredibly accurate.
13. Website Tester
While this is purely gig work, you can bring in a little bit of cash by testing websites. Platforms like UserTesting offer $10+ per test. You'll be given a set of instructions, and, as you follow them, just have to make sure to express your thoughts and feelings clearly.
Each test takes about 10 to 20 minutes, usually. If you encounter a longer one, the compensation typically goes up, ensuring the final amount you earn comes out to the equivalent of about $60 per hour.
However, this isn't something that you can always rely on. Like survey sites, you aren't guaranteed a certain number of tests. Still, when you do land one, it's pretty lucrative considering the amount of work involved.
14. Graphic Designer
One of the great online jobs for college students with some digital image skills, graphic designers can make around $25.05 per hour. This is another option that's ideal for freelancing, allowing you to pick and choose projects that you find enjoyable and will work with your schedule.
On a typical project, you'll work to create images or visual media. This can include content for social media posts, logos, and more.
15. Search Engine Evaluator
While algorithms do a lot of the work, sites like Google and Bing still need people to make sure their search engine results lists are right. Enter the search engine evaluator. These pros review results and provide the company with feedback, allowing the search engine to improve the accuracy and relevance of results while battling scams and spam.
How much you can earn depends on the company and your skills. You can learn more about opportunities through sites like Appen or Lionbridge.
16. Virtual Recruiter
In a post-COVID-19 landscape, hiring has gone digital. As a result, some companies are hiring virtual recruiters, professionals who help enhance the candidate experience, connect with job seekers, review resumes, post vacancies, and more.
How much you earn can vary. However, if you're studying human resources or have experience recruiting, you may be able to snag around $29.77 per hour.
17. Note Selling
While selling your college papers is a no-no, there usually aren't any rules about selling notes. If you're an excellent note-taker, you may be able to leverage that into some cold, hard cash. Plus, it's something you're doing for your classes anyway, so it isn't going to take much extra time.
How is this an online job for college students? Well, it's because there are online platforms that will buy your notes. You'll have to get everything uploaded on a set schedule and might have to create a study guide to accompany exams. But if you do, you could bring in a few hundred bucks per class through sites like StudySoup.
18. Proofreader
If you enjoy reading and don't mind correcting basic errors, becoming a freelance proofreader could be a great option. Usually, this approach is a little less involved than hardcore editing, as your goal is purely to find and correct mistakes. But that doesn't mean it can't pay fairly well. In fact, you may be able to earn $31 to $45 per hour, depending on the complexity of the material.
19. Amazon Dropshipper
If you want to hop into the world of e-commerce, dropshipping might be the best bet for college students. With that approach, you don't have to keep your own inventory stacked up in your dorm room or even make your own products. Instead, you'll arrange for the supplier to handle that stuff for you.
How much you can earn as a dropshipper depends on a lot of factors. Still, it could be worth exploring.
20. Call Reviewer
You know that message that tells you your call is being recorded for quality and training purposes? Well, if you become a call reviewer, you're the one checking the calls for quality. The process is typically pretty easy to get the hang of. You simply listen to the recording and answer some questions about it, giving the company clues about how it's call reps are doing.
Usually, you have to go through a platform like Humantic to get started. Now, these reviews don't pay a ton (you'll make as little at $1 to $4.50 per hour). But it's work you can squeeze in with ease, making it a flexible way to bring in a bit of extra cash.
Putting It All Together
Ultimately, all of the online jobs for college students above can be worth exploring. Consider how much time you have and your current skillset. Then, choose an option that's right for you.
P.S. You can land a job interview pretty quickly after applying for one of these jobs, so it pays to be prepared for your interview. That's why we've created an amazing free cheat sheet that will give you word-for-word answers for some of the toughest interview questions you are going to face in your upcoming interview.
Click below to get your free PDF now:
FREE

: Job Interview Questions & Answers PDF Cheat Sheet!


Download our "Job Interview Questions & Answers PDF Cheat Sheet" that gives you word-for-word sample answers to some of the most common interview questions including:
What Is Your Greatest Weakness?
What Is Your Greatest Strength?
Tell Me About Yourself
Why Should We Hire You?
And more!

—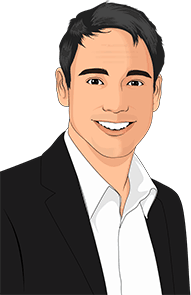 Co-founder and CTO of TheInterviewGuys.com. Jeff is a featured contributor delivering advice on job search, job interviews and career advancement, having published more than 50 pieces of unique content on the site, with his work being featured in top publications such as INC, ZDnet, MSN and more.
Learn more about The Interview Guys on our About Us page.