For a lot of people, a traditional 9-to-5 just doesn't work. Maybe you're a night owl, or you have obligations during the day that make heading out to a job impossible when the sun is up. If that sounds like you, then overnight jobs might be right up your alley.
Night shift jobs make it possible to earn a solid living when the majority of people are sleeping. Whether you're looking for full-time or part-time overnight jobs, there are options available, and some of them are surprisingly lucrative. If you aren't sure which ones might be right for you, here's what you need to know.
What Is an Overnight Job?
Before we explore some of the highest paying overnight jobs, let's talk about what an overnight job even is. Also called third shift or graveyard shift jobs, these positions have non-traditional hours that begin at some point late in the evening or at night and end the following morning.
Generally speaking, overnight jobs have shifts that start between 8:00 pm and midnight and end between 4:00 am and 8:00 am.
Now, those are just ballpark numbers. Some night shift jobs end earlier, particularly the part-time night jobs. Additionally, some start earlier. The main defining point is that these are well outside a traditional 9-to-5.
Nighttime jobs can involve nearly any kind of work. A surprising number of companies maintain 24/7 operations and some kinds of businesses solely during later hours.
It is important to note that there can be drawbacks to night shift work. First, you're up and moving when most people aren't. This can make socializing challenging, as well as handling errands that involve businesses that operate on a more traditional schedule. Luckily, with a bit of planning, many of the difficulties can be overcome.
Top 20 Highest Paying Overnight Jobs
1. Stocker
Most large retail stores handle the majority of their shelf stocking at night. That way, there are fewer (or no) shoppers around when it is time to bring out the pallets and carts full of items that need to be put out.
Overnight stocker jobs are usually readily available. They require only on-the-job training, as the work is incredibly straightforward. Plus, they pay around $27,380 a year, which is solid.
2. Truck Driver
As a truck driver, you may be able to work overnight shifts instead of daytime ones. Most of your time on the clock will be spent on the road, though you may also have some loading and unloading responsibilities, depending on the position.
Generally, you'll need a CDL to work as a truck driver, which can take some time, effort, and money to get. However, you could end up earning $45,260 a year, making this one of the more lucrative night jobs around.
3. Registered Nurse
We've taken a deep dive into the registered nurse (RN) job description before. However, as a quick overview, RNs are medical professionals who assist physicians and provide certain types of direct patient care.
Depending on the workplace, there can be overnight jobs available. This is more likely in places like hospitals, as there are always patients who need care on-site.
Becoming an RN usually involves either an Associate's or Bachelor's degree, as well as meeting your state's licensing requirements. However, since you can make about $73,300 a year, it can be worth the effort.
4. Baker
While many of these jobs technically start in the wee hours of the morning, since the bulk of your work can potentially be done before 8:00 am, this can be a great option for part-time night jobs. Breakfast-focused bakeries, like donut shops, usually have to start baking well before the morning commute, ensuring tasty treats are available when demand spikes.
As a baker, earning around $27,700 a year is the norm for full-time positions. Otherwise, expect about $14.25 per hour if you're part-time instead.
5. Bartender
If you're looking for part-time night shift jobs, bartending could be a great choice. Usually, all it takes is some on-the-job training or a mixology course, and you can get started. Once you do, you'll spend your time making drinks for patrons.
JEFF'S TIP: Depending on your state, you might need formal alcohol server training and possibly a food handlers' card. In most cases, getting these is pretty simple. You might need to take a one-day class or go through some online training and then pass a test. If you want to bartend, it's a good idea to check this stuff out in advance so that you can get everything squared away before you start job searching.

Generally, bartenders make around $23,680 a year. Along with hourly pay, you'll typically get tips (Which can end up boosting your pay considerably), so it's a great option for anyone who likes to have some cash in their pocket regularly.
6. Warehouse Worker
Warehouses are commonly 24/7 operations, making them a great workplace option for anyone who needs to work after sunset. Plus, if you sign up for a graveyard shift, you might be eligible for a shift differential, bumping up your pay a bit in exchange for the odd hours.

On the job, you might move inventory, pick and pack, and prepare shipments. Usually, you can earn about $28,710 annually in these roles.
7. 911 Dispatcher
If you're looking for something closer to office graveyard shift jobs, becoming a 911 dispatcher could be an excellent option. You'd answer incoming calls, get details about the situation, and then send out the right teams to help the person.

Since emergencies can happen at any time of day, night jobs are usually available. You'll usually need some training before you qualify for the role, and the job can be high-stress. However, making $41,910 a year is pretty typical, so it's worth considering.
8. Janitor
Office buildings, schools, and many other places bring in cleaning crews at night. That way, the janitors can handle all of their responsibilities without employees, children, or visitors being in the way.

This graveyard shift job is pretty straightforward. You'll usually have a set list of cleaning responsibilities, as well as access to all of the supplies you'll need to get everything sparkling. Plus, you'll make about $27,430 a year along the way, which isn't too shabby.
9. Rideshare Driver
If you need a flexible part-time night shift job, then being a rideshare driver is worth considering. You can set your own hours, giving you full control of your schedule. Plus, you can earn a reasonable amount, usually around $15 per hour.

Now, this option may be better if you live in or near a big city with a thriving nightlife scene. Otherwise, there might not be enough demand for rides to make it worthwhile.
10. Casino Dealer
Another place that runs around the clock is casinos. As a casino dealer, you operate games of chance, taking bets, distributing winnings, dealing cards, spinning wheels, or handling anything else associated with the game.

In most cases, gambling dealers make around $21,260 a year. However, this is also a job with tip potential, so you might snag a bit more in cash or chips. Plus, there might be part-time evening jobs or part-time night shifts available, allowing you to bring in some cash without a full-time schedule.
11. Broadcast Announcer
If you're open to getting a degree, you might want to explore becoming a broadcast announcer. Many radio and television live programs are on-air overnight, allowing you to work a non-traditional shift.

Generally, you can earn around $34,630 a year in these roles, which is pretty solid. Plus, the potential to earn more is certainly there, as experienced, in-demand personalities can make $105,180 or more.
12. Hotel Desk Clerk
For a low-stress option, becoming a hotel desk clerk might be a great choice. You'll spend your time handling guest needs, check-ins, reservations, and similar responsibilities. But since you're working overnight, demand for your help is usually lower.

Overall, you can make around $24,470 a year. Plus, you usually only need some on-the-job training to get started.
13. Customer Service Rep
Large call centers usually have employees working at all hours of the day or night. That way, customers can get the support they need whenever an issue strikes.

As a call center customer service rep, you'll handle customer inquiries, process orders, and address issues. Plus, you can make around $34,710 a year and may be eligible for benefits, too.
14. Security Guard
Many facilities employer around-the-clock security to ensure their location is protected against theft. That means there are overnight security guard jobs that could be right for you.

In the role, you'll usually spend your time patrolling the premises, watching security monitors, and reporting on any issues. For these positions, salaries near $29,680 a year are common. However, if you qualify for an armed security job, you'll likely make a bit more.
15. Road Paver
When cities, counties, or states want to pave (or repave) roads, some of the work may occur at night. Sometimes, this is because night temperatures are more favorable. However, fewer people are driving at that time, too, making the required road closures less inconvenient.

As a road paver, you'd operate equipment to lay down asphalt or similar materials. Plus, you can make around $39,780 a year, all while working only when the sun is down.
16. Correctional Officer
If you live near a jail or prison, you might be able to find overnight shift jobs as a correctional officer. These security professionals ensure that those who are incarcerated are following rules and maintaining safety standards, something that has to happen all day and all night.

Usually, all you need is a high school diploma to qualify, as well as completing some training. With that, you can earn about $45,300 a year and may also get a comprehensive benefits package.
17. ER Doctor
If you're open to going to medical school, emergency room (ER) doctor is an option that may let you work in night shift jobs only. Since manning the ER is a priority for hospitals at all hours, some physicians in the roles can maintain overnight schedules.

Working in an ER can unpredictable, as you never know what kind of patient may come through the door. However, this can make the work really engaging. Plus, you'll make around $203,450 a year, which is pretty amazing.
18. Machinist
It isn't uncommon for manufacturing companies to run at all hours of the day and night. That means you can find machinist positions that are night shift jobs.

With either some trade school or on-the-job training, you can get started in this field. Once you do, bringing home $45,750 a year or so is pretty normal, making it a solid option for securing good pay.
19. Air Traffic Controller
Do you live near a major airport? Are you good under pressure? If so, then working as an overnight air traffic controller could be perfect for you. Usually, you need an Associate's degree and some on-the-job training to get started. But once you have that, you'll spend your time making sure that plane landings and takeoffs are coordinated, keeping everyone safe.

Air traffic controller can be a ridiculously fast-paced job. However, it also pays about $122,990 a year, which can make it worth the stress.
20. EMT
Another healthcare option, becoming an emergency medical technician (EMT), can open up doors for full-time and part-time night shift jobs. Many of these professionals respond to emergency calls and provide medical help to people in need, usually via an ambulance.

While you do need some formal training to get started, it can be worthwhile. Many EMTs earn around $35,400 a year, though some bring in $59,860 or more.
Putting It All Together
If you're looking for overnight shift jobs, any of the options above can work. Consider how much education you have (or are willing to get) as well as the type of duties involved. Then, choose the one that feels right to you.

Thanks for reading!

P.S. You can land a job interview pretty quickly after applying for one of these jobs, so it pays to be prepared for your interview. That's why we've created an amazing free cheat sheet that will give you word-for-word answers for some of the toughest interview questions you are going to face in your upcoming interview.

Click below to get your free PDF now:
FREE: Job Interview Questions & Answers PDF Cheat Sheet!

Download our "Job Interview Questions & Answers PDF Cheat Sheet" that gives you word-for-word sample answers to some of the most common interview questions including:
What Is Your Greatest Weakness?
What Is Your Greatest Strength?
Tell Me About Yourself
Why Should We Hire You?
And more!

—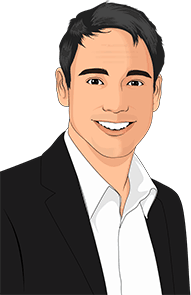 Co-founder and CTO of TheInterviewGuys.com. Jeff is a featured contributor delivering advice on job search, job interviews and career advancement, having published more than 50 pieces of unique content on the site, with his work being featured in top publications such as INC, ZDnet, MSN and more.

Learn more about The Interview Guys on our About Us page.