Being a project manager requires you to wear a ton of different hats while in your position. At anytime during the life of the project you may need to be a leader, a planner, a "budgeter", an organizer, a politician (yep!) and more. (Let's just pause to recognize how much of a badass you are!….Ok pause over.)
Because of all these different needed skill sets, it can be a bit daunting trying to prepare for a project manager interview. I mean how do you show the hiring manager you have all the qualities they're looking for??
By delivering tailored answers to the questions they throw at you, highlighting the skills they've put in the job description of course!
But in order to do that, you need to know what questions you'll most like face in a project manager interview. That's why we've compiled the top 45 project manager interview questions right here for you…
Top 3 Tips For A Project Manager Interview
Before we get into our top 46 interview questions let's go over a few critical points you need to be aware of before you sit down for your project manager interview…
1. Have several "Success Stories" ready
Odds are pretty high the hiring manager is going to ask you to discuss past projects you worked on. That's why having specific examples ready is critical. The key is, you want your success stories (in this case past examples of projects) to be clear, concise and highlight the qualities and skills you know they are looking for.
JEFF'S TIP: Your success story doesn't always need to be all sunshine and roses. Do not be scared of talking about an experience that presented challenges. Just be sure to show how you approached the challenge and what you learned from it.
2. Study the job description to find the qualities and skills the company is looking for
This tip follows on from tip 1. In order to craft great success stories, you need to be aware of the skills and qualities this particular project manager position requires. How do you figure this out? By combing over you project manager job description. Too many job seekers read the job description once and leave it at that.
Big mistake.
The job description is a gold mine. The company has taken time to layout exactly what their "perfect candidate" needs in terms of skills and qualities.
For a project manager some of those qualities are most likely going to be: leadership, communication (for example, your ability to talk to both your team and shareholders), organization and planning. There will most likely be more. That's why you need to pay close attention to the job description.
Once you have these, make sure the success stories you prepare showcase these qualities.
3. Try and find out what project management software the company uses
Working as a project manager you will almost certainly be working with some form of project management software. Some examples are:
Trello
Hive
Asana
Smartsheet
Basecamp
Liquidplanner
There's a decent chance you aren't a master of all of these different solutions yet it can be a pretty critical part of working as a project manager. First look through the job description to see if they mention what kind of software they use.
If they don't mention it, then I recommend heading over to Glassdoor.com and doing a little detective work. Type in the company you're interviewing for and comb though the various past employee comments. There's a chance some of them will discuss what project management software the company uses. If it's one you haven't used before you can do some online training on Youtube so you'll be ready for any interview questions discussing the software.
45 Project Manager Interview Questions
Tell me a little about your background and experience…
What is your project management style?
What's type of project would you most like to work on?
How do you handle an under-performing team member?
What, according to you, is an important quality to have as a project manager in order to succeed?
What's the biggest mistake you've made on a project?
Do you have budget management experience?
How do you communicate bad news?
Do you have international project team management experience?
How do you deal with changes to your project?
Which project management software and tools do you prefer using, and why?
How do you manage people on your team who are resisting change yet leadership is requesting something different?
Suppose you are working on a project with an original scope of a few months and you are told that you instead now have a few days — how would you handle it?
Describe a project that you have managed and the steps you took to see that project completed.
Do you have budget management experience?
Do you have outsource personnel or supplier management experience?
What is your delegation style?
What do you do when you realize a project is off deadline?
How do you begin a newly assigned project?
Has a colleague or manager ever challenged your decisions? And if so, how did you handle it?
How do you set goals for your team? And how do you track these goals?
What project management software do you use?
What's the most critical or difficult issue you've had to deal with while managing a project? How did you solve it?
Tell me about a situation where you were faced with a major project altering decision where you had to go over your managers head…
How do you improve your skills and abilities regarding project management?
Can you work with a company that does not have project management software?
How do you resolve conflicts as a project manager?
What is the first thing you do when you start a project?
Do you prefer working on a single project or multiple projects at the same time?
How do you handle risk in a project?
Why do you like being a project manager?
Have you worked in this industry before?
What's your leadership style?
Do you seek help outside of the project team?
How do you prioritize tasks on a project?
Describe the agile development process…
Which project management methodology do you prefer? And why? (Agile, Waterfall, Scrum, Kanban) – If you want to brush up check out this helpful flowchart. The approach will depend on the project https://www.lucidchart.com/blog/agile-vs-waterfall-vs-kanban-vs-scrum)
How do you communicate with customers, sponsors and stakeholders?
How do you keep your team members motivated?
Tell me how you schedule projects and establish timelines…
What is the largest number of projects you have handled at the same time?
Are you PMP certified?
When do you know the project is off-track?
How did your last project end?
Do you have any questions for me?
Putting It All Together
A lot of the questions above are from real project manager interviews. As you can see they often focus on past projects and how you work and communicate with other people. Keep these questions in mind when preparing your "success stories". If you need more help with success stories, our Behavioral Interview Questions and Answers 101 article might be of help.
As always, good luck!
—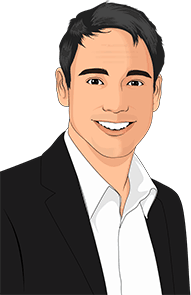 Co-founder and CTO of TheInterviewGuys.com. Jeff is a featured contributor delivering advice on job search, job interviews and career advancement, having published more than 50 pieces of unique content on the site, with his work being featured in top publications such as INC, ZDnet, MSN and more.
Learn more about The Interview Guys on our About Us page.