UPDATED 6/4/2022
When you're adding skills to a resume, you don't just want to focus on what you're good at. Instead, relevancy has to be part of the equation. After all, every job you're trying to land requires a very specific skill set, one that you need to show that you have.
Choosing the skills to put on a resume when you're applying to a role isn't something you should do haphazardly. Instead, you want to use the job description, company mission, and company values as a guide, creating a sense of alignment.
Additionally, it never hurts to have a handy list of skills by your side, making it easier to explore your options. So, if you're on the hunt for good skills to put on a resume, here's what you need to know.
Hard Skills vs. Soft Skills
There are two basic types of skillsets that a job seeker can have and include on their resume: hard skills or soft skills.
Hard skills are the skills or abilities for a resume that are easily quantifiable…that can be learned through classroom work, apprenticeships, or other forms of learning. These include things like operating tools, computer programming, speaking foreign languages, or different kinds of technical prowess.
Soft skills are more subjective and harder to quantify and are often grouped together by what we know as "people skills." Some examples of soft skills include communication, relationship building, self-awareness, and patience.
Which Skills Are More Important?
The debate rages on about which of these two types of skills is more important.
According to executive consultant and Forbes contributor Naz Beheshti, "…There is an ongoing debate about the relative importance of soft and hard skills that imply a competition between the two. However, they are both necessary and complementary to one another."
On the one hand, job seekers with proficiency in a specific hard skill may get hired more quickly. Many employers want to hire people that can deliver value with fewer resources (ex., the need for training, etc.), making hard skills their priority.
However, we are also seeing that many hiring managers are choosing to hire candidates with highly developed soft skills.
Why?
In the end, as Indeed puts it, "soft skills are necessary to create a positive and functional work environment." Plus, hiring managers feel that they can always train the candidate in the hard skill that is required to complete the job, but soft skills are often skills that cannot necessarily be taught.
So, what does this mean for you? Mainly that you can't simply just pick one or the other and cross your fingers. Instead, the best strategy is to take a balanced approach and make sure that your resume contains both hard and soft skills.
How Do You Choose the Skills to List on a Resume?
Here's the deal; there's a good chance you know what you're good at in a professional sense. Often, you can use your experience, duties, training, and education as a guide, giving you a strong foundation. Then, it's about diving a bit deeper, looking at traits that could help you stand out, and comparing it all to the job description.
By using a simple process, you can make progress faster. Here's a quick way to get started.
1. Make a List of the Skills You Know You Have
As mentioned above, the easiest way to get a grip on your current skills is to reflect on your academic and professional experiences. Consider the tasks you've taken on, the training you've completed, and the courses you had in school. In most cases, that'll give you some solid ideas about your hard skills.
After that, it's time for soft skills. Here, you want to think of traits or capabilities that help you engage with others and navigate professional relationships. Often, these are reflections of your personality, so use that as a jumping-off point.
2. "Mine" the Job Descriptions for Must-Have Skills
The next step is to take a look at the job description for the position you are applying for and make a list of the required skills it includes. Then, compare it to your capabilities. Are any of the skills on both of the lists you just created? If so, these are must-haves for your resume.
Now, notice if there are any skills on the job description that you don't have. If there aren't any, great!
But if there are…don't panic. There are things you can do, which we'll dig into shortly.
If you're dealing with a vague job description, you aren't stuck either. Here is a link to a ton of job descriptions that can give you an idea of the skills needed.
3. Tailor Your Skills to the Company/Position
As you may have read in our other blog articles, it is always very important to "tailor" your resume to the company and position you want to land. For an in-depth look into how to make that happen, check out our Tailoring Method article.
If you want a quick overview, the idea is to focus on capabilities the company wants to find. Every job requires a unique skill set, and you want to show you have it. As a result, it is absolutely essential that skills from the job description make an appearance on your resume.
However, you also want to dig deeper. Spend some more time researching the company, including going through all of their various web properties, such as Facebook, Twitter, and YouTube pages.
Why? Because they will leave clues about the types of people they hire. That gives you more ideas about the best skills to put on a resume to land a job there, particularly when it comes to soft skills you may not find in a job description.
100 Resume Skills Examples
If you're struggling with coming up with a list of skills based on your past experience, it can be easier if you have existing resume skills lists to work with. You don't have to think up every possible skill; you can simply review the list and find the matches.
Here is a list of resume skills examples, divided into hard skills and soft skills, that you can use when applying for a job.
Hard Skills for a Resume
Accounting
Advanced Bookkeeping
Appointment Setting
Automotive Repair
Bilingual
Budgeting
Carpentry
Cashiering
Coding
Cold Calling
Computer Programming
Conversion Testing
Cooking
Copywriting
Customer Engagement
Customer Service
Data Analysis
Digital Marketing
Editing
Electrical Engineering
Environmental Cleanup
Forklift Operating
Graphic Design
Heavy Machinery Operation
HTML
Installation
JavaScript
Landscaping
Mathematics
Medical Coding
Paid Online Traffic
Patient Care
Photo Editing
Picking and Packing
Project Management
Sales
Schedule Management
Search Engine Optimization
Server Maintenance
Social Media
Spanish Fluency
Statistical Analysis
Systems Analysis
Technical Support
Telecommunications Systems
Travel Booking
Video Editing
Website Design
Word Processing
Writing
Soft Skills for a Resume
Accountability
Active Listening
Adaptability
Agility
Analyzing
Brainstorming
Business Etiquette
Collaboration
Communication
Compassion
Confidence
Conflict Resolution
Contextualizing
Creativity
Critical Thinking
Decision Making
Dedication
Delegation
Diligence
Emotional Intelligence
Empathy
Flexibility
Goal-Setting
Handling Pressure
Influencing
Innovating
Insightfulness
Interpreting
Leadership
Logic
Mediation
Motivation
Negotiation
Networking
Open-Mindedness
Organization
Patience
Persuasion
Planning
Prioritization
Problem Solving
Relationship Building
Reliability
Resource Management
Responsibility
Self-Confidence
Strategical Thinking
Strong Work Ethic
Teamwork
Time Management
What If I Don't Have the Required Skill?
Whether you need to possess a specific skill depends on the job and the skill in question. Usually, here's where you have to be honest with yourself. If the skills required are part of the core competencies of doing the job, you may want to reconsider your application.
For example, if a golf course posts a job posting for a golf pro, you probably shouldn't apply if you've never swung a golf club.
However, you will come across situations where what you bring to the table is close. In this case, moving forward might be okay.
You need to be able to demonstrate, using examples from your past, that you are capable of doing the required skill, even if you haven't specially done it. So, go over your work history with a fine-tooth comb and try to come up with a few examples of you doing something in the right ballpark.
They are going to ask about it in your interview, so don't think you can just wing it, and everything will be fine.
JEFF'S TIP: If you can't think of a time when you clearly demonstrated the skill, try showing that you won't have a problem picking up the skill on the job. This can be done by showing examples from your past where you easily acquired other skills. This works especially well with hard skills. For example, you could say something like, "I don't have a lot of experience with Microsoft Excel, but in my last job, I had no experience with Adobe Photoshop and picked it up easily in a few days. I believe this shows my competency with regard to learning new computer programs."
Also, many job descriptions have "nice-to-have" skills on the list. If you happen to possess them, great. But if not, don't assume you shouldn't apply if you have the must-have skills. In the end, those capabilities aren't outright requirements, so don't screen yourself out based on them.
How To List Skills on a Resume
There are a few different schools of thought when it comes to deciding where to put (or how to list) the skills on your resume.
According to our friends over at online resume-builder Zety.com, "…skills are so very, very important that they should show up all over your resume. Not just in the resume skills section." In other words, it is imperative that there are elements of your skills throughout your resume, including your resume objective/summary and experience sections.
In addition, there isn't one right answer for where to include your skill section because that depends on the industry, company, and position you're trying to land. For example, for a job where technical competencies are of the utmost importance, it is often beneficial to list the skills closer to the top of the resume, right underneath the resume objective or resume summary statement.
However, if through your research you determine that the hiring manager will put more weight into your experience, you may want to lead with your experience. Then, put the skills section further down your resume.
At the end of the day, the selection of the skills themselves is the most important thing. After all, most hiring managers will easily find your skill section regardless of where it is on your resume.
What About Skills for My Job Application?
When you're looking for skills to put on a job application, you do have to treat it a little differently than skills for a resume. Usually, you're working with a finite amount of space on an application, not just in an overall sense but in each applicable section.
Since that's the case, you need to lean heavily on the job description. Look for any capabilities that are listed as must-haves or that are repeated through the job ad. Then, make sure those skills are featured prominently in several areas, including in work history descriptions and skills areas.
If you have to answer essay questions, discuss those skills there, too, whenever possible. Use any other relevant capability as a supplement, treating it as supporting information instead of the primary point you're sharing.
However, if an essay question asks about a skill that's not in the job description, feel free to dig in a bit. It's a capability that's clearly on the hiring manager's mind, so touch on it occasionally to show you shine in that area.
Putting It All Together
If you were wondering, "What are some good skills to put on a resume?" you should now have a solid answer. The most important thing to remember is to select skills that are relevant to the position you are interviewing for and, more important than that, skills that your company puts a tremendous amount of value in.
Once you get your skills straightened out, you should make sure that the rest of your resume is congruent with the skills you just selected, namely, that your experience shows that you both used those skills in a work environment and developed the skill with on-the-job tasks.
Good Luck!
—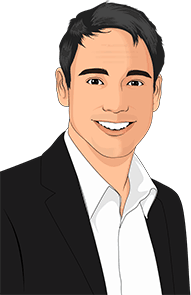 Co-founder and CTO of TheInterviewGuys.com. Jeff is a featured contributor delivering advice on job search, job interviews and career advancement, having published more than 50 pieces of unique content on the site, with his work being featured in top publications such as INC, ZDnet, MSN and more.
Learn more about The Interview Guys on our About Us page.