UPDATED 5/19/2022
If you haven't had a job interview for a while, you might be surprised at how much things have changed. As with most aspects of life, the world of hiring is ever-evolving. That's why it's wise to review the top 10 interview questions of the year, ensuring you know what to expect and get the latest and greatest techniques for answering each question.
Now, some of these job interview questions may seem tired and cliche, but they are still making the rounds in 2022. So, you need to prepare for them! Plus, a few entries on this list are newer, so you want to be ready for those, too.
If you want to prepare by reviewing the top 10 interview questions and answers, here's an overview…
1. "Tell Me About Yourself..."
This classic opening question should probably be put out to pasture, but it's still one of THE most common interview questions you'll face. With that being said, it still seems to trip up a ton of job seekers every year.
You can check out our article on tell me about yourself for more in-depth info, but here's a quick example answer to get you started.
EXAMPLE ANSWER:
"For the past five years, I've been working in a fast-paced nursing role in one of the area's top hospitals. During that time, I've not only had the opportunity to learn from some of the leading specialists in their field, but I've also furthered my education.
"I've recently graduated with a nursing degree and have completed my initial licensing requirements. At this time, I am eager to take the next step in my career, allowing me to put my knowledge and experience to work in a challenging role."
JEFF'S TIP
At the end of your answer
try segueing into an insightful question for the hiring manager
that shows you understand exactly
what issues or problems the company is for looking for you to solve
.
2. "Why Should We Hire You?"
This is another incredibly common question, and it gives you a great opportunity to stand out from the crowd and really show the hiring manager how you can help the company.
The key thing to remember here is: be specific.
Leverage your company research and the job description to find exactly why the company is hiring someone for this position. What problem/pain point does the new hire have to solve? You need to show that you are the perfect candidate that can solve those problems/pain points.
We have written an in-depth blog post on why should we hire you, filled with example answers. However, here's a quick overview of what a strong response entails.
EXAMPLE ANSWER:
"After reviewing your job description, it was clear that finding someone with a willingness to learn that would face challenges head-on was a priority. Generally, I relish opportunities to explore the unknown, and I'm eager to glean all I can from those around me. Additionally, I understand the value of doing my own research to find answers, as well as asking intelligent questions of those around me. Taken together, I think that makes me an exceptional fit in that regard, making me an excellent candidate for the role."
3. "What Is Your Greatest Strength?"
This is a fairly straightforward question to handle. Talk about a "strength" that you know the company puts a lot of value in.
We have written an in-depth blog post over at: What are your strengths and weaknesses? But here's a quick sample answer to get you started.
EXAMPLE ANSWER:
"My biggest strength is my problem-solving capabilities. Generally, I'm a methodical person with exceptional research skills. However, I'm also comfortable thinking outside of the box. When taken together, that allows me to navigate the unknown with greater ease. I know how to track down the information I need, as well as how to look deeper, creating opportunities to innovate when I need solutions."
4. "What Is Your Greatest Weakness?"
This classic question freaks people out, but it shouldn't. As long as you pick a weakness that isn't a key competency for the job and you show that you have taken steps to "work on it," you will be fine. Don't try and sidestep this question.
For a more thorough look at the what is your greatest weakness question, click here. In the meantime, here is a quick example answer.
EXAMPLE ANSWER:
"I'd have to say that my greatest weakness is public speaking. That's part of why I chose a role in accounting. Generally, I engage with others one-on-one or in small, team-oriented settings, making my public speaking skills less of a concern.
"However, I am also working to improve. I recently signed up for a public speaking course at the local college. That'll allow me to boost my capabilities, making me more comfortable when I need to give larger presentations."
5. "Why Do You Want To Work Here?"
The hiring manager is trying to get at your underlying motivations for wanting this job. Are you here just for a paycheck, or do you see yourself becoming an integral part of the company and growing along with it?
You need to show them that you want to become "part of the family." At the same time, however, show how your "wants" coincide with their "needs."
For a more thorough look at this question, read our "why do you want to work here?" blog post. If you're looking for interview questions and answers, here's a quick sample for this one:
EXAMPLE ANSWER:
"One thing that really attracted me to your company and this opportunity is the company's dedication to its local community. I'm a community-oriented person, both on and off the job. Along with preferring a work environment with an exceptional culture – such as the one your company offers – I value employers that look outside their walls for opportunities to make a difference. I feel your company does that to a degree you don't typically see, and I want to be a part of a business like that."
JEFF'S TIP
Bring up something specific that you've found during your company research phase and tie it in with your answer. For example, if you discovered that they recently held an inaugural live event bringing together people from around the country in their niche, bring it up! The event (or anything else interesting you discover) can be an example of why you admire the company and want to work for them. This tactic will help you stand out from your competitors and get the hiring manager seeing you in the job already.
6. "Why Did You Leave Your Last Job?"
This question can really make a lot of job seekers nervous. If you were literally fired from your last job, you're going to have to own up to it and show what you learned from the experience and what measures you have taken to address the reasons you were let go.
If you left voluntarily, be sure to explain why. For example, you wanted a different challenge. Hint: A challenge offered by the company and position you're interviewing for.
We tackle this question in more depth in our blog post here, but here is a sample answer for this, one of the classic job interview questions people still encounter today.
EXAMPLE ANSWER:
"My last position offered me many opportunities to learn and grow on the job. However, I'm eager to take the next step in my career, and that isn't an option with my current employer.
"Since that's the case, I began seeking out new opportunities, particularly those that introduced challenging duties that would support my continuing development. Additionally, I was focused on roles that offered a suitable salary range. That's what attracted me to this opening, as it'll give me a chance to move up with a company that supports long-term growth and secure a job that matches my salary expectations."
7. "What Is Your Greatest Accomplishment?"
"What is your greatest accomplishment?" is somewhat similar to the "what is your greatest strength?" question and can be handled along the same lines. You want to pick an accomplishment that shows you have the qualities that the company puts value in and that are desirable for the position you're interviewing for.
The fact is you may have several accomplishments you could pick from. Pick one that will have the most impact. By tailoring your answer to the company's needs, preferences, values, or mission, it'll pack a bigger punch.
EXAMPLE ANSWER:
"In my last position, I was presented with a challenging situation. We had to change out all of the company mobile devices to a new platform, a project that required physically setting up new devices for 300 employees and collecting their old ones.
"I was given just 45 days to complete the project, including coordinating with users all across the state, performing the setup steps, and managing the device exchanges. I developed a process that streamlined the project, ultimately allowing me to complete the work in just 30 days, instead of the initial target of 45."
JEFF'S TIP
If your "greatest accomplishment story" highlights skills that would be useful in the job you're interviewing for (which it should!), then you can highlight that fact. For example, if you were relating an accomplishment that centered around "
teamwork
", you could finish your answer with something like: "
...which is why I'm so excited for the possibility of working in this type of team environment. As you can see, I think I thrive in collaborative situations and I'd love to bring that here to XYZ company...
"
8. "What Are Your Career Goals?"
One question hiring managers are asking far more frequently than in years past is, "What are your career goals?" Mainly, they're trying to figure out if a candidate's goals are a good fit for the company.
Ideally, hiring managers want to hear answers outlining how your short- or long-term career goals align with the role and what the company offers. When there's a strong fit, the odds that the new hire will stay in the job long enough to justify the investment goes up. Plus, engagement is usually higher, making the incoming employee more productive.
Make sure you discuss a goal that seems like a match. That way, you create that sense of alignment.
EXAMPLE ANSWER:
"Currently, my main career goal is to advance into a leadership position. I've recently begun my journey into project management and had the opportunity to guide and coach amazing teams toward success. That genuinely ignited my passion for leading, which is one of the reasons I wanted to pursue this opportunity. Along with allowing me to use my technical skills, I'll have a chance to spend more time overseeing projects, helping me move closer to my long-term goal of securing a leadership position."
9. "Where Do You See Yourself In 5 Years?"
This question catches a lot of job seekers off guard because, on the surface, it seems simple enough. But when you dig a little deeper, you'll see that there are a couple of traps you could fall into.
Like the question above, the hiring manager is looking for alignment. They also prefer candidates to set attainable but challenging targets, as that indicates self-motivation and realistic expectations.
We've actually taken a deep dive into the "Where do you see yourself in 5 years?" question before. But if you want to quick idea of what a good answer looks like, here's a sample:
EXAMPLE ANSWER:
"As a recent graduate, I'm just taking the first steps into my new field. During the next five years, I envision honing my skills with an outstanding team of talented team members. That's what drew me to this role, as the company has a stellar reputation for supporting the growth of its employees and creating a team-oriented environment."
10. "Do You Have Any Questions For Me?"
Around 75 percent of job seekers will say "Nope, I think that's everything" to this question. Terrible response.
This question gives you a fantastic opportunity to stand out from the crowd and show your knowledge and passion for the company or organization you are interviewing for. Always have a few questions prepared and have one based around something you found during your company research phase.
For more in-depth info, check out our blog post: Top questions to ask during an interview.
JEFF'S TIP
Just because the interviewer may often ask you this question at the end of the interview doesn't mean you shouldn't ask any questions beforehand. In fact, one of the best ways to turn the interview from an "interrogation" into a "conversation between colleagues" is to ask questions throughout the interview. Asking questions throughout will make the interviewer see you as part of the team already and it will calm your nerves (if you have any) significantly.
Putting It All Together
Ok, there you have it. Our list of the top 10 interview questions for 2022. The key thing to remember when reviewing these interview questions and answers is to ensure your responses focus on the needs of the company instead of your own.
As we always say, every job interview and every one of your answers to any job interview questions should be "tailored" to the company you're interviewing with. That way, you speak to the hiring manager's needs, increasing the odds that they'll be impressed.
---
FREE

: Job Interview Questions And Answers PDF Cheat Sheet!


Download our "Job Interview Questions and Answers PDF Cheat Sheet" that gives you word-for-word sample answers to the interview questions IN THIS ARTICLE including:
What Is Your Greatest Weakness?
What Is Your Greatest Strength?
—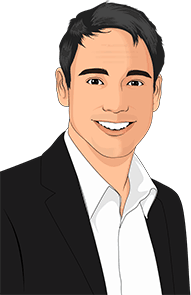 Co-founder and CTO of TheInterviewGuys.com. Jeff is a featured contributor delivering advice on job search, job interviews and career advancement, having published more than 50 pieces of unique content on the site, with his work being featured in top publications such as INC, ZDnet, MSN and more.
Learn more about The Interview Guys on our About Us page.