Today, women are increasingly interested in the idea of working in the trades. However, many also wonder, what are the best trade jobs for women?
In reality, essentially all opportunities in this arena can be trade jobs for women. If you're willing to acquire the necessary skills, the world is your oyster. But it's also important to explore your options, ensuring you pick the best professional path for you.
If you want to find out more about the best trade jobs for women, that's awesome! Come with us as we explore the intriguing world of the trades.
What Is a Trade Job?
Before we dive into the best trades for women, let's take a second and discuss what trade jobs are and how you can get started in them. In the broadest sense, trade jobs are positions that require some level of specialty trading, usually no more than two years.
Most of the time, you'll need to complete a program through a community college, vocational school, or trade school to qualify. However, you may be able to use an apprenticeship program instead, giving you an alternative approach.
Additionally, trade jobs tend to involve a physical component. Now, this doesn't mean you'll spend all day hauling heavy objects around. Heavy lifting can be part of that equation, but it isn't always. Sometimes, it's more about fine motor control instead.
When it comes to the pros and cons of being a woman in a trade job, there are quite a few worth noting. On the positive side, trade jobs tend to be active, something that many people with energy to burn prefer. Plus, getting the training you need doesn't tend to take as long as a Bachelor's degree and can cost far less, too, which is something people from all walks of life may appreciate.
As for drawbacks, the biggest potential one is being outnumbered. Many trades are male-dominated. While that isn't inherently an issue, some companies or colleagues may not be as welcoming, and that can be frustrating.
JEFF'S TIP: Many women wonder if they should shy away from trades that are male-dominated, focusing instead on ones where the number of women is higher. While you can do that if you like, it isn't a necessity. Follow your passion but, when it comes time to find a job, look for companies that promote diversity and inclusion. You can explore company policies as a starting point. Additionally, you can use resources like LinkedIn and the About Us page to see how many women work there now and read company reviews on sites like Glassdoor for more information. That way, you can find an employer who will value you with greater ease.
Top 10 Trade Jobs for Women
Here is a look at the top 10 trade jobs for women.
1. Dental Hygienist
When it comes to trades for women, dental hygienist is definitely work considering. It's one of the highest-paying options available, coming in near $77,090 per year. Plus, your hours are usually steady, and a solid benefits package is typically part of the equation.
If you want to become a dental hygienist, you'll need to complete a trade school program and get your license. In most cases, you can wrap it all up in two years or less, allowing you to secure a high salary without having to complete a four-year degree.
2. Automotive Service Technician
If you're mechanically included, automotive service technician is one of the best trade jobs for women. Most of your time is spent maintaining or repairing vehicles, handling tasks like oil changes, tire balancing, tune-ups, and more.
On the salary side, earning around $44,050 a year is common. Plus, you may have access to discounted vehicle maintenance services, which is a nice perk.
3. Plumber
When it comes to trade jobs for women, plumber can actually be an excellent fit. It's a high-paying option, coming in near $56,330 per year in most cases. Plus, there are opportunities in a surprising number of fields, including residential and commercial construction, home maintenance, manufacturing, and more.
Most plumbers either launch their careers by attending trade school or working as an apprentice. That means you can choose the approach that best works for you.
4. Esthetician
Estheticians are a kind of skincare specialist. Usually, they focus on cosmetic procedures, including facials, peels, waxing, body wraps, and similar services.
Estheticians do need the proper license to get started in this $36,510 a year career. Usually, your road to a license begins with an approved esthetician program at a community college or trade school. However, precisely what you need to do can vary, as the rules are set at the state level. So, do a little research to see what it takes to get licenses in your area specifically.
5. Electrician
As an electrician, you install, maintain, and repair electrical power systems. In some cases, this could involve handling wiring or lighting projects within a home. However, you may also find opportunities with local utility companies.
Most electricians get their start one of two ways. First, there are trade school programs available. Second, you could land an apprenticeship instead. In either case, you'll be setting yourself up for a $56,900 per year career.
6. HVAC Technician
As an HVAC technician, you'll spend your time installing and repairing heating, ventilation, cooling, and refrigeration equipment and systems. You may find opportunities with a wide variety of businesses, including large facilities, individual property owners, and system manufacturers.
Most HVAC technicians get their start by completing a trade school program. Once they've done that, they are generally well on their way to earning $50,590 a year.
7. Welder
If you're looking for a versatile option, welder is easily one of the best trade jobs for women. Your skills will be valuable in a wide variety of industries, allowing you to find opportunities with manufacturers, construction companies, and more. Plus, you may be able to take on freelance or contract projects instead of working full-time, something that may not be possible with all trades.
Usually, welders have some level of specialty training, such as completing a trade school program. In exchange for their expertise, welders typically make $44,190 per year, making the educational investment worthwhile.
8. Wind Turbine Technician
Today, people are increasingly favoring green energy options. As a result, the wind power industry is growing, creating opportunities for skilled wind turbine technicians.
As a wind turbine technician, you can earn around $56,230 annually by maintaining, installing, and repairing wind turbines. Along with being comfortable with heights, you'll need to complete a trade school program to get started. That way, you'll have the right skills in place as you make your way into the field.
9. Carpenter
As a carpenter, you can play an important role in the building of new structures. You'll work with wood and other materials to build, remodel, or maintain homes, businesses, and more. Plus, you can specialize in anything from framing to finish work or keep your skillset broad to increase your access to opportunities.
In many cases, carpenters acquire their initial skills through trade school, apprenticeships, or on-the-job training. As you gain experience, you'll be on your way to earning $49,520 a year.
10. Chef
If you're passionate about food, launching a career as a chef could be a great option. You'll spend your time creating delectable meals for diners, which can be incredibly satisfying. Plus, it's a chance to express yourself creatively, something that can make the work even more meaningful.
While you don't technically need any formal training to become a chef, studying the culinary arts at a trade school could give you a leg up. You'll learn about a range of cooking and presentation techniques, ensuring you have a strong foundation. Plus, it could help you reach a salary close to $53,380 per year faster, which is a nice bonus.
Trade Schools for Women
While essentially any trade school is technically an option for women, some may feel like better fits than others. They may offer programs women tend to favor, have a more diverse student body, or offer a campus experience beyond what you'd usually find.
Often, finding a great trade school takes a little time and energy. You need to figure out what program you're after, see what's available near you (or in a place you're willing to move to), determine how to cover the cost, and ultimately enroll.
Luckily, you don't have to start from scratch. If you're trying to find the right option for you, here are five trades schools for women worth exploring.
1. North Central Kansas Technical College – Beloit, KS
At North Central Kansas Technical College, students can choose from a wide variety of programs. Whether you're interested in construction, welding, HVAC, culinary arts, or automotive specialties, there's likely something here for you.
When it comes to the student body, 45 percent of enrolled students are women. Plus, the school has a 90 percent placement rate annually, which is outstanding.
2. State Technical College of Missouri – Linn, MO
If you're looking for a diverse campus, State Technical College of Missouri is a fantastic option. The student body includes people from all walks of life. Along with most races and ethnicities represented, 16 percent of students are women. Additionally, the school offers a high-quality campus experience, including activities, clubs, intramural sports, and more.
When it comes to programs, there are plenty available. You'll find a wide selection of agriculture, construction, health sciences, industrial technology, transportation technology, and utilities programs available, making it easy to find an option that meets your needs.
3. Lake Area Technical College – Watertown, SD
When it comes to trade schools for women, don't overlook Lake Area Technical College. Ninety-nine percent of graduates from this school either have a job or are furthering their education, which is a great sign for those who want to make sure their future prospects are good. Plus, there are a variety of programs available, including agriculture, automotive, energy technology, heavy equipment, cosmetology, and more.
Another point in this school's corner is that the student population is 49 percent women. For a trade school with such a broad selection of programs, that's far above the norm.
4. Bates Technical College – Tacoma, WA
If you're looking for a great trade school in the Pacific Northwest, Bates Technical College should be on your shortlist. The number of programs available is relatively high, covering specialties like advanced manufacturing, automotive, health sciences, carpentry, commercial truck driving, HVAC, and welding. Additionally, you can find apprenticeship programs here, making it a nice option for students who want to earn a salary while they learn.
Plus, the student body is 43 percent female. Again, that's pretty high for a technical college with such a wide variety of programs.
5. Northwest Louisiana Technical College – Minden, LA
Another one of the great trade schools for women is Northwest Louisiana Technical College. Here, the student body is 38 percent women, which is pretty solid. Plus, it's a smaller campus, making it easier to get one-on-one support when you need it.
When it comes to academics, the program options are reasonably broad. You'll find automotive, barber styling, carpentry, culinary arts, HVAC, and many more, covering nearly any type of trade you may want for a career.
Putting It All Together
Ultimately, the options above represent some of the best trade jobs for women. If any of them sound intriguing, see if you can find the right trade school or apprenticeship program to get you started in that direction.
But don't assume that only those on this list are the right trades for women. If you have another career path in mind, follow your passion. Women can excel in any field if they dedicate themselves to learning the necessary skills. So, when it comes down to it, the ideal trade jobs for women are the ones that keep them engaged and enthusiastic. If it fits that bill, then you're good to go.
Thanks for reading!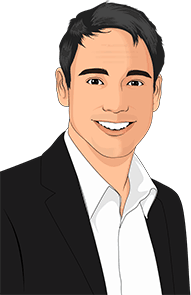 Co-founder and CTO of TheInterviewGuys.com. Jeff is a featured contributor delivering advice on job search, job interviews and career advancement, having published more than 50 pieces of unique content on the site, with his work being featured in top publications such as INC, ZDnet, MSN and more.
Learn more about The Interview Guys on our About Us page.