Are you good with people? Are you a great communicator?
Are you good with sales but like the idea of forming a longer lasting relationship with your customers and clients than you often get to do with a front line sales job?
Well, (you probably see where I'm going with this) a job as an account manager might be just the ticket.
A career as an account manager can offer you an intriguing blend of customer service, sales and relationship building. They can be found across a wide breadth of sectors and industries and are critical to the success of many companies.
I hope this comprehensive breakdown of the account manager position helps you decide if this is a potential career path for you…
What Does An Account Manager Do?
Once the sale is made by the sales team/person, an account manager takes over the client relationship. This new client/customer falls under a new "account" that the account manager manages.
The account manager's job is to ensure complete client satisfaction with the company's product or service. On top of that, good account managers will grow their accounts by offering helpful ideas and strategies to their clients.
As opposed to the relatively short relationship that a salesperson will have with the customer/client, an account manager will form long lasting relationships with their customers/clients.
But that's really just an overview of an account manager's role. In the next section we'll dive deep into the various duties and responsibilities that are common to account managers around the country.
Account Manager Duties and Responsibilities
When you are going through various account manager job descriptions during your job search, you'll see various duties and responsibilities listed.
So don't take the below list as gospel.
You'll want to cross reference it with the duties and responsibilities you find on your specific job description. But this list will give you a good starting point to see if this is a potential career you'd like to pursue:
Builds and manages relationships with existing client base
Drives account usage and actively develops opportunities to expand product sales within existing clients. (up-selling and cross-selling)
Understand the technical and business aspects of each client
Conduct quarterly client business reviews
Evaluate and manage new initiatives and business opportunities.
Provide monthly product and revenue forecasts by account
Negotiate contracts with clients; establish a timeline of performance
Manage and solve any conflicts with clients or any problems they may have
Interact and coordinate with the sales team and other staff members in other departments working on the same account
Establish budgets with the client and company
Keep up with trends, changes, and competitor actions that might affect their client
Availability to your clients at most times, including nights and weekends
As you can see, the job requires you to work closely with your clients and have a deep understanding of both your own company business practices and those of each client.
If you're interested in pursuing a career as an account manager I came across some interesting research from the widely respected research and advisory company Gartner.
According to them "only 28% of sales leaders report that account management channels regularly meet their cross-selling and account growth targets."
Why?
Most account managers (88% according to a Gartner survey) believe amazing customer service is the best way to drive account growth.
But the facts don't support this.
Great customer service will impact customer and client retention positively but have little effect on growth.
This is because retention, renewal and repurchase all involve asking customers to commit to the same thing again, whereas account growth requires reps to convince customers to do things differently by buying new or different products. These are strikingly different conversations

Source: Gartner.com
So how do you as an account manager shine brighter than your peers and drive account growth at your company?
With a strategy known as "customer improvement".
Instead of focusing endlessly on service, the most successful account managers grow accounts by bringing new perspectives and ideas to customers and helping them understand how to improve their own business in ways they can't fully appreciate on their own….This set of activities is called "customer improvement," and is the single-most important driver of account growth. It requires account managers to provide a unique and constructively critical perspective on how both the customer's and supplier's firm can grow their business together. While traditional retention strategies focus on what the supplier has done in the past for the customer, customer improvement requires a clear focus on how the supplier can help the customer in the future.

Source. Gartner.com
JEFF'S TIP: If I were going into an interview for an account manager position I would use this research to my advantage. I would craft some of my interview answers to include this concept of "customer improvement" to differentiate myself from a lot of my competitors and show the hiring manager that I understand what makes a great account manager and that I have my finger on the pulse of the latest industry practices.
Good Skills To Have
Now that you have a good idea of what the job entails, let's take a look at the skills needed to become a top account manager:
Prospecting skills
Relationship building
People skills
Self starter
Empathy
Verbal skills
Strategic thinking
The ability to work independently and within a team
Computer skills
Ability to stay cam under pressure
Ability to meet deadlines
Problem solving
Negotiating skills
Presentation skills
Ability to juggle multiple projects/accounts
These are the skills you'll most often come across when you're looking at job descriptions. This list will definitely give you a good idea of what the common skills hiring managers are looking for but be sure to look at your specific job description. Sometimes you'll find some job-specific skills that are needed for that particular company and you want to be prepared to show the hiring manager you possess those.
Account Manager Salary
So, how much can you make as an account manager?
Not surprisingly, an account manager's salary is heavily dependent on what part of the country they're working in as well as what industry and how much experience they have.
There's quite a range when it comes to salaries in this field. For example, senior account managers earn significantly more than junior or entry level positions.
According to Glassdoor the average base pay for account managers in the United States is $62,263.
This just gives you a ballpark idea of your potential earning potential. You should look for more salary info on your specific job description.
Account Manager Education, Experience and Certification
This is a position that definitely tends to have some form of minimum education/experience requirements.
Here is what you will most often find on account manager job descriptions in terms of requirements:
Bachelor's degree minimum (marketing, business administration, sales, communications, public relations
You will usually see a preference for 1-3 years prior account management experience depending on the position and company
Because some account management jobs require a lot of travel you will often see a valid driver's license as a requirement
While certification is rarely required, if you want a leg up on your competition you can look into becoming a certified strategic account manager (CASM). They do have a few requirements. You must be employed as a strategic account manager, national account manager, global account manager, key account manager or in an equivalent role.
How To Use The Job Description For Your Job Interview
It's always important to remember that the job description is your best friend when it comes to preparing for your interview.
The job description will list the skills and qualities that the company doing the hiring is looking for in their perfect candidate. It's your job to make sure that you are demonstrating that you have these skills in the job interview.
How do you do this?
Use our tailoring method when answering your interview questions of course!
You want to answer the interview questions you face by highlighting the skills and qualities that are highlighted in the job description (and you possess), and use a "success story" from your past that provides concrete evidence of you demonstrating the skill. (Especially for behavioral interview questions.)
The skills and qualities that companies are often looking for in an account manager are most likely going to include (but are not limited to) interpersonal skills, customer service, relationship building and sales and marketing skills. So you need to go into your interview having prepared answers that clearly show you demonstrating these qualities.
Make sense?
Most job seekers just skim over the job description and then toss it aside.
Big mistake.
Do the opposite and you'll be way ahead of the game.
Putting It All Together
A career as an account manager can offer you a lot if you enjoy thinking strategically and building deep relationships with customers. It can offer a pretty competitive salary and offers a good chance for career advancement if you can keep your clients happy and grow your accounts with strategies such as "customer improvement". I hope this comprehensive career breakdown has helped you decide whether this is a potential target for you during your job search.
Good luck!
—
Check out our other "job description articles" if you're exploring career options:

—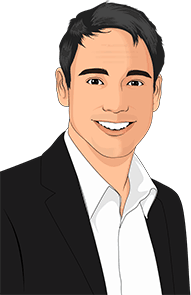 Co-founder and CTO of TheInterviewGuys.com. Jeff is a featured contributor delivering advice on job search, job interviews and career advancement, having published more than 50 pieces of unique content on the site, with his work being featured in top publications such as INC, ZDnet, MSN and more.
Learn more about The Interview Guys on our About Us page.