I thought putting out this customer service job description in the middle of our battle with both the corona virus and this awful downturn in the job market was timely for a couple reasons.
For one thing, customer service jobs span a huge range of industries, so even though job openings in one field may go down, they may go up in another. A fact that is important right now because it means there are still a lot of job openings popping up.
Secondly, it's one of the top jobs that can be done remotely. Very often companies will allow you to work from home or from another location while doing your customer service work.
So let's see what it takes to be a top notch customer service representative and if it's a path you would like to pursue.
NOTE: Our customer service resume objective article might be of help as well!
What Is A Customer Service Representative?
In a nutshell, customer service representatives answer questions or requests from customers or the public. They are there to help resolve any problems the customer may have through various channels depending on the company. These can include answering phone calls, interacting face to face, by email, live chat or on social media.
They usually need to have a broad understanding of all of the company's products and services. (Unless you are specifically tasked with handling customer service for a specific product or set of products.)
You will be one of the "faces" of the company. That's why a high level of professionalism is critical in order to present the organization or company in the best light possible.
NOTE: There are quite a few different names you'll come across when it comes to customer service positions. Here are some examples:
Customer Service Representative
Senior Customer Service Representative
Call Center Associate
Customer Service Associate (Part-Time)
Customer Service Specialist
Customer care specialist
Customer care representative
Customer Service Duties and Responsibilities
As I mentioned in the introduction, customer service representatives span a wide range of industries, so it's critical you go over your specific job description in order to find out what is called on for that particular customer service job.
Having said that, I do want to give you a list of the common duties and responsibilities you will find on a lot of customer service representative job descriptions. This way you can see if this career/job is right for you:
Interact with customers via phone, email, online chat, in person, social media
Resolve customer problems and complaints
Answer any questions a customer has
Take payments
Setup and resolve problems with customer accounts
Provide price information
Handle inquiries about deliveries
Verify customers
Keep records of customer interactions and transactions
Engage with customers
Direct unresolved issues to a different department if needed
Communicate and coordinate effectively with internal departments
Provide customers with information on any open orders and invoices
Maintain customer database
Follow company process accurately and efficiently
Good Customer Service Skills To Have
There are certainly specific skills and qualities that great customer service representatives usually have. You'll see these on most job descriptions and they can really give you a sense of whether this job is a good fit for you:
High level of professionalism (you are one of the faces of the company!)
Positive attitude (can be tough to maintain for some people in the face of an irate customer ;-0)
Calm under pressure
Friendliness
Excellent verbal and communication skills
Organized
Efficient
Good problem solving skills
Good computer skills
Multi tasking
Ability to learn other software systems relatively easily
Good writing skills (email etiquette)
Team player
Empathy
Ability to explain the technical or complex simply to customers
Confidentiality
Data entry proficiency
JEFF'S TIP:
Since there are so many varied customer service jobs. It's smart to do some digging into the company you're applying for. Head over to
Glassdoor
and type in the company you are interested in or already have an interview for and see if you can find "
company reviews
" from people who have already worked at the position you're applying for. You can gain valuable insight into the company work environment and culture. You can also sometimes save yourself from a possible nightmare position. Be careful though, because companies often have offices/departments all over the country/world. So try and find info on your specific office/department or the closest analogue.
Customer Service Representative Salary
According to the U.S. Bureau of Labor Statistics, the mean hourly wage for customer service jobs is $17.53 and the mean yearly salary is $36,470.
Depending on what state you get hired in there are definitely some wage fluctuations. This map gives you a good idea on the differences:
Education and Training
One of the great things about becoming a customer service representative is that you usually only need a high school diploma to qualify.
In terms of training, you will usually be trained on the job. You will have to learn about the various products and services that are offered by the company you will be working for.
After all, you have to be able to answer any questions customers have for you related to those products and services.
Job Outlook
Similar to my previous cashier job description, while we will see increased demand for customer service representatives in the short term because of Covid-19, in the long run the U.S. Bureau of Labor Statistics actually forecasts a small decline in job growth of -2 percent.
Why?
Mainly because of further advancements in technology that will allow for automated customer service systems:
Internet self-service or interactive voice-response systems, social media, and mobile applications are increasingly popular because they enable customers to perform simple tasks without speaking to a representative. Improvements in technology will gradually allow these automated systems to perform even more advanced tasks.

Source: BLS.gov
How To Use Your Job Description For Your Interview
Before you head into your customer service interview, here's something important to remember:
The job description will list the skills and qualities that the company doing the hiring is looking for in their perfect candidate. It's your job to make sure that you are demonstrating that you have those skills in the job interview!
As I have outlined in this article, the skills and qualities that companies are often looking for in a customer service representative are most likely going to include (but are not limited to) customer service (duh), organization, interpersonal skills, a positive attitude and the ability to stay calm under pressure. So you need to go into your interview having prepared answers that clearly show you demonstrating these qualities (If you have them).
How do you do that?
By weaving the skills and qualities that you find in your specific customer service job description (that you possess) into your interview answers!
Putting It All Together
I hope this customer service career breakdown has helped you decide whether this could be a good career choice for you. For a temporary position or for the long term.
I think the fact that customer service work can be done remotely and with little experience makes it a good option during this pandemic. Just remember that a lot of other people might have the same idea, so be sure to go through the rest of our site to make sure you stand out in your interview.
Good luck!
—
Check out our other "job description articles" if you're exploring career options:

—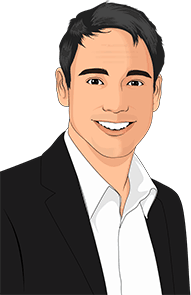 Co-founder and CTO of TheInterviewGuys.com. Jeff is a featured contributor delivering advice on job search, job interviews and career advancement, having published more than 50 pieces of unique content on the site, with his work being featured in top publications such as INC, ZDnet, MSN and more.
Learn more about The Interview Guys on our About Us page.