Plenty of people are enamored with history. Whether it's learning about major events or tracking their family lineage, spending time focused on the past is enjoyable to many. That's what makes studying the subject so appealing.
While many enjoy history, many believe the major has limited career potential. Aside from teaching or becoming a historian, they don't know what else the degree can do.
But is it true? Are there no other history major jobs outside of education and historian?
If that's what you're wondering, come with us as we dig into the world of history jobs.
What Is a History Major, and What Does a Career in History Look Like? Why Does It Matter?
Before we take a deep dive into history degree jobs, let's take a quick step back. It's important to understand what a history major is and how choosing that field impacts your professional life.
In the simplest sense, a history major is a person who dedicates themselves to the study of human history. It's an educational path focused on examining and interpreting events from the past.
Some history majors focus on regions, like American, African, Asian, or European history. There are also separate degrees for military history and art history, though general history degrees are available, too.
JEFF'S TIP: To specialize or not to specialize, that's the question. Developing expertise in a particular niche can make you particularly marketable in that arena. However, it may mean you have fewer history jobs to choose from overall, as your knowledge is most applicable to one area. While either approach is viable, it changes the kind of opportunities that may be available to you. That's why it's important to consider that before selecting a major.

By earning a history degree, you do open yourself up to a wealth of job opportunities. It's actually a versatile degree that can give you options beyond teaching, as long as you know where to look.
Top 15 Jobs for History Majors
Alright, we know that you're here to learn about amazing jobs for history majors, so let's get to it.

Here's a look at the top 15 history degree jobs and what they have to offer:
1. Teacher
Yes, we know that this history major job isn't a surprise, but it's still essential to include. Why? Because it's a position that lets you share your love of history with others. Plus, you get to play a role in shaping young minds, which is pretty amazing.

Depending on where you live, a history degree may be enough to teach middle school or high school students. However, some states do require education degrees for all teachers, so it's smart to research that before you start school, if teaching is really what you want to do.

Teachers can earn pretty solid salaries. Middle and high school teachers often bring in around $59,660 and $61,600 a year, respectively. However, the top 10 percent of earners in both categories can get pretty close to the $100,000 mark.

If you want to become a college professor, a Master's or Ph.D. in history might be necessary. However, if you go this route, a salary of about $79,540 a year is definitely possible. Plus, the top 10 percent reel in over $174,960 annually, which is really impressive.
2. Historian
Here's the other one of the more obvious jobs for history majors you'll find. Historian jobs are usually research-oriented. You might spend your days reviewing letters, photographs, newspapers, and various other items from the past. Then, you'll use what you learned to create reports, articles, and books, allowing you to share your discoveries or theories.

Usually, historians have at least a Master's degree, if not a doctorate. When it comes to the historian salary, $63,680 per year is pretty middle of the road, while the top 10 percent can make more than $114,810 annually.
3. Archivist
While historians are all about research, archivists focus on preservation. They work to acquire, organize, and safeguard important documents, ensuring they remain in usable shape for researchers.

In most cases, archivists earn a Bachelor's in history as a starting point. Then, a Master's in archival science, records management, library science, or something similar lets them launch their career. For their effort, an annual salary of $53,950 is pretty normal, with the top 10 percent bringing in over $91,350 a year.
4. Park Ranger
If you love history and the great outdoors, why not use your history degree to snag a job as a park ranger? Many park rangers support historical sites. You might lead tour groups through historic buildings or guide them along storied wilderness trails, for example.

While a history major isn't the only way to land a job as a park ranger, it's a solid option. Plus, this is one of only a few history degree jobs with the government, making it a great choice for anyone who wants to enter civil service.

Park rangers often earn about $39,371 a year and usually get access to a robust benefits package, too.
5. Author
If you're a history buff with solid writing skills, then you may be able to use your history degree as a springboard for a career as an author. Many books about historical events are written by people who chose to dig into a topic on their own, allowing them to focus on a subject that captures their interest and, at times, hasn't been explored in-depth previously.

While becoming an author does require a bit of luck and some marketing skills – after all, you do have to sell a publisher on the idea of bringing your book to the masses – self-publishing options have made this road more accessible. In time, you may be able to earn about $63,200 a year, which is definitely respectable.
6. Tour Guide
Many travelers want to learn about the historical sites they visit, turning to tour guides who can fill them in on all of the details. That makes this one of the great jobs for history majors, as it's a role that lets them make the most of their personal interests. After all, if you enjoy history, it's easy to remain enthusiastic and engaged when you tell others about the site.

Technically, you don't need a history degree to get started in the field, but it can give you a leg up against the competition. Usually, a salary of about $26,570 a year is typical, though the top 10 percent bring in more than $44,550 annually.
7. Librarian
If your love of history also extends to books, then a career as a librarian could be a solid choice. While most people focus on community libraries when they think about this role, there are options beyond that. Colleges, museums, and a variety of other institutions also maintain libraries. That means they need librarians, too.

After you get your Bachelor's in history, you'll need to take your education a step further. Earning a Master's in library science is usually a must, allowing you to acquire specific knowledge about how libraries operate.

In exchange, an annual salary of $59,050 is pretty common. If you end up in the top 10 percent of earners, More than $93,050 is even a possibility.
8. Research Assistant
If you're looking for an entry-level opportunity, using your history degree to snag a research assistant position is a great option. In fact, this is one of a few history jobs that don't require a degree. Sometimes, simply being in school is enough to get you started down this path, allowing you to earn cash while studying.

As a research assistant, you'll support a historian or researcher. In exchange, an annual salary of $47,510 is typical, though the top 10 percent can bring in $78,800 or more.
9. Lawyer
A surprising number of lawyers actually started off with a Bachelor's in history. If you're open to going to law school, your love of history can help you get there.

Now, this does mean getting more schooling after you earn your history degree, as well as passing the BAR. But it can be a worthwhile option. If you do, making $122,960 a year is certainly possible, and the top 10 percent can bring in far more than $208,000.

However, if you're open to some additional training but don't want to go as far as law school, you could use your history degree and pivot into a paralegal program. The paralegal job description includes many skills that history majors have in spades, like research and report writing. Plus, you can make $51,740 a year, with the possibility of crossing the $82.500 mark if you join the top 10 percent.
10. Museum Curator
If your interest in history extends to art or artifacts, then a job as a museum curator might be just what the doctor ordered. You'll help collect, catalog, and organize items, as well as design exhibits and more.

At times, curators also conduct research, offer instructional courses, and serve the public. Typically, a museum curator salary comes in near $53,780 a year, though the top 10 percent can make $94,330 or more.
11. Journalist
While using a history degree to become a journalist is a bit of an unconventional approach, it is an option. A history major's research and writing skills can be a great fit for newspapers and other media outlets. This is especially true if the publication or channel has a focus on historical analysis.

Usually, an annual salary of $46,270 is pretty normal for journalists. But the top 10 percent can make more than $117,170, which is really impressive.
12. Grant Writer
Many historical sites and research organizations rely on grants to help fund their operations. But you don't get grants by chance. Instead, grant writers are needed to ensure the applications are enticing, increasing the odds that they'll receive an award.

Grant writer is one of the history jobs that many history majors miss. But your knowledge of historical events can work in your favor, particularly if you get a job with an organization that cares for a site or is researching an area you're knowledgeable about. You'll be able to write a more compelling proposal, and that can mean dollar signs for your employer.

As a grant writer, you could earn about $71,252 a year working full-time, though the top 10 percent can secure salaries in excess of $88,049. This is also a unique role as it's possible to freelance as a grant writer, allowing you to take full control over your professional life.
13. Business Consultant
If you're looking for history major jobs that lean into the business world, business consultant is one of the best options. In this role, you'd use your expertise to assist historical sites and institutions, ensuring they make sound operating choices.

Business consultants often make about $72,812 a year. However, the top earners usually clear the six-figure mark.
14. Politician
A history degree can actually serve as the foundation for a political career. Whether you have small-town aspirations or want to lead on the national stage, being a history major could pave the way.

Salaries for politicians are incredibly varied. While the median is just $25,630, the top 10 percent bring in more than $97,510.
15. President
Did you know that several U.S. Presidents were history majors? It's true. John F. Kennedy majored in government, which is considered an off-shoot of history. George W. Bush also earned a Bachelor's in history, as did others.

Currently, the President makes $400,000 year. Plus, they get access to a ton of perks, making the role even more lucrative.
Putting It All Together
Ultimately, all of the jobs for history majors above are worth considering. They let you take your love of all things historic and translate it into a worthwhile career. Review the list and see which option feels right for you. Then, pursue your degree with confidence.

P.S. You can land a job interview pretty quickly after applying for one of these jobs, so it pays to be prepared for your interview. That's why we've created an amazing free cheat sheet that will give you word-for-word answers for some of the toughest interview questions you are going to face in your upcoming interview.

Click below to get your free PDF now:
FREE: Job Interview Questions & Answers PDF Cheat Sheet!

Download our "Job Interview Questions & Answers PDF Cheat Sheet" that gives you word-for-word sample answers to some of the most common interview questions including:
What Is Your Greatest Weakness?
What Is Your Greatest Strength?
Tell Me About Yourself
Why Should We Hire You?
And more!

—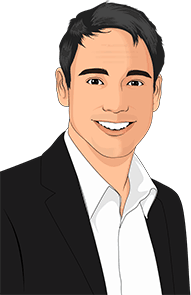 Co-founder and CTO of TheInterviewGuys.com. Jeff is a featured contributor delivering advice on job search, job interviews and career advancement, having published more than 50 pieces of unique content on the site, with his work being featured in top publications such as INC, ZDnet, MSN and more.

Learn more about The Interview Guys on our About Us page.