You know what nearly all successful attorneys have in common? Sure, they earned a law degree and passed the BAR, but they also have something more: a diligent, dedicated, and skilled paralegal on their side.
Paralegals are specialty administrative professionals who mainly operate behind the scenes. While the paralegal job description does involve interacting with attorneys and clients, the bulk of their work is clerical, with a healthy dose of investigating thrown in for good measure. They play a critical role in legal processes, often allowing the attorneys to shine based on their work.
Most attorneys would admit, without a talented paralegal by their side, they wouldn't be nearly as successful as they are. So, if you want to be the right-hand of an attorney, enter the legal field without having to take centerstage, and enjoy research, the paralegal duties could be right for you.
Have we piqued your interest? Want to learn more about the paralegal job description? Great! Let's get started.
What Is the Paralegal Position?
Alright, let's start with the basics. You may be wondering, what is a paralegal? If so, we have an answer for you.
In the most basic sense, a paralegal is a trained administrative professional who has skills specific to legal services. Generally, the core part of the paralegal job description is to assist individual attorneys, company legal departments, entire law offices, or even judges, in some cases. They may draft documents, handle research, set appointments, and handle a range of other administrative tasks.
Often, paralegal is an excellent job for introverts. Most of the responsibilities involve working solo. However, paralegals still interact with other legal professionals and clients, though usually one-on-one instead of in groups.
What Are a Paralegal's Duties/Responsibilities?
Okay, it's time to answer another big question that's probably on your mind; what does a paralegal do exactly? After all, you can't really get a grip on a job until you understand how a person in the role spends their time. With that in mind, let's dig into the paralegal duties a bit.
It's true that every paralegal position will vary a bit from the others. After all, every work environment is unique, and attorneys, judges, or departments can have different needs. But, luckily, the roles do tend to have quite a bit in common.
A paralegal job description usually has a slew of responsibilities. Here's an overview of some of the most typical paralegal duties you'll find:
Assist with trial preparation
Research legal matters to determine precedence or to help build a case
Draft legal documents, including affidavits, subpoenas, motions, contracts, complaints, briefs, and deposition notices
Create correspondence
Arrange client appointments
Interview clients and witnesses
Handle discovery
Organize files
Manage exhibits
Submit documents to state and federal courts
Update law library
Now that you understand where a paralegal's duties lie, it's important to pause and discuss what paralegals don't do. While paralegals are legal professionals, they aren't attorneys, so they can't give legal advice, represent clients in court, set fees, or sign documents for filing with the court.
What Skills Do Paralegals Need?
Okay, so you should have a decent idea of what paralegal duties look like. But what about the skills it takes to handle those responsibilities? Don't we need to talk about that, too? Why, yes, yes, we do.
While every paralegal role is different, the skills and traits you need to shine in any of them are typically the same.
Here's a look at the most common technical must-haves included in a paralegal job description:
Legal writing
Business communications
Familiarity with the law (especially in the firm's core focus area)
Legal terminology
Research
Investigation
Client and witness interviewing
Productivity software
Rules of confidentiality
Legal processes and procedures
Law library maintenance
Appointment setting
Additionally, certain traits are crucial to a paralegal's success. They ensure you can navigate the complexities of the working world, increasing the odds that you'll succeed in the role. Here are some of the ones that are most in-demand:
Organization
Communication
Accountability
Multitasking
Negotiation
Problem-solving
Time management
What Paralegal Education, Training and Certification is Required?
If you want to become a paralegal, you'll usually need more than a high school education. While it's true that some attorneys will hire people without formal training as a paralegal, allowing the person to learn on the job, this is exceptionally rare.
Typically, you'll need an Associate's degree in a related field, like paralegal studies, to qualify for an entry-level position. Some go as far as to get a Bachelor's degree in a major like pre-law, paralegal studies, legal studies, or something similar.
However, there are also specialty vocational programs that can work in lieu of a traditional degree. With this approach, your education tends to be highly focused on a specific profession, in this case, a paralegal. Plus, this option may take less than two years – depending on the program – allowing to join the workforce faster.
JEFF'S TIP: If you are interested in becoming a paralegal, but struggled in school subjects that aren't particularly relevant to the field, the vocational program right could be your best bet. Many of these don't have as many (if any) general education requirements in subjects like mathematics and hard sciences. So, if those subjects were never your thing, this might be the best approach for you.
It is important to note that some educational programs are recognized by the American Bar Association (ABA), while others are not. Often, it's best to choose an ABA-approved curriculum, as attorneys may prefer candidates from those programs.
As far as licensing, most states don't have any requirements. However, that doesn't mean there aren't opportunities to get certified. Paralegal professional associations may offer opportunities to become certified. If you want to elevate your career as a paralegal, here are some certifications that could help:
Paralegal Salary
Alright, let's say that everything you've read so far sounds awesome. You may be thinking, how much do paralegals make? Can I earn a good living if I become a paralegal?
The answer is to the second question is, yes, it is completely possible to secure a decent salary as a paralegal. In fact, you can get within 17 percent of the median household income (that's household, not individual) – which comes in at $61,937 – by becoming a paralegal.
How is that possible. Well, the median paralegal salary comes in at $51,740 a year. That's just about 17 percent lower than the median American household make. Cool, huh?
Plus, if you make being a paralegal your career, boosting your skills and gaining experience over time, you could end up earning substantially more. The top 10 percent of earners bring in over $82,500 a year. Pretty sweet, right?
We also want to point out that most paralegals also get benefits packages. Usually, you'll get medical, retirement, and similar offerings if you secure a full-time paralegal position. That ups the value of your job, which can make even entry-level salary below the median worthwhile.
What You Need to Know for Your Job Interview
By this point, if you've stuck with us, you probably think that this all sounds pretty amazing. The paralegal job description is right up your alley, and you're ready to learn more about how to land one of these stellar roles.
Well, as with all jobs, once you have the right education, it's all about the interview. You need to be able to show the hiring manager, likely an attorney, that you've got the know-how to help them excel.
It's true that paralegals are in-demand, which may lead you to think that you don't have to shine during your interview. That simply isn't true. Nailing your paralegal interview questions is a must. After all, an attorney, judge, or full office or legal department will be relying heavily on your expertise. They aren't going to settle for a so-so candidate.
If you want to shine, go over that paralegal job description with a fine-toothed comb. Really dig in and make sure you understand which skills and traits are priorities. That way, you can practice talking about those points.
Want to make your answers especially zesty? Head to the attorney's, firm's, or company's About Us page. Read the mission and values statements, and find ways to speak about how you can help them excel in those areas.
Then, check out their social media profiles. You can find information about the culture, recent achievements, and other talking points that'll make standing out from the crowd a breeze.
What about dealing with tricky behavioral interview questions? Adopt the right strategy! Mesh the STAR Method and the Tailoring Method to create answers genuinely pack a punch.
Putting It All Together
Ultimately, a paralegal career can be engaging and rewarding, both intrinsically and financially. If the paralegal job description sounds awesome to you, why wait? Research educational programs and start your journey today. You'll be glad you did.
Thanks for reading!
—
Check out our other "job description articles" if you're exploring career options:

—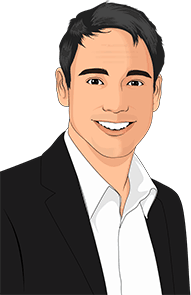 Co-founder and CTO of TheInterviewGuys.com. Jeff is a featured contributor delivering advice on job search, job interviews and career advancement, having published more than 50 pieces of unique content on the site, with his work being featured in top publications such as INC, ZDnet, MSN and more.
Learn more about The Interview Guys on our About Us page.