For many teens, having access to a bit of cash is a must. It gives them the freedom to purchase products they want, save up for a car, stash money for college, and more. After all, just because their parents handle their living expenses doesn't mean teens can (or should) expect their folks to pay for everything.
In a post- COVID-19 world, online jobs are all the rage. But what about jobs for teens? Is it possible to figure out how to make money online as a teenager? Or are online jobs for teens non-existent?
Luckily, when it comes to how to make money as a teen, some of the highest-paying jobs for teens are virtual positions. There are even roles that work for younger teenagers, allowing teens to start earning an income faster than they might be able to otherwise.
Pretty cool, right?
If you want to learn more about the exciting world of virtual teen jobs, here's what you need to know.
What Are Online Jobs?
Alright, before we focus on the kinds of online jobs for teens you might want to pursue, let's stake a step back and answer an important question: What are online jobs, anyway?
Well, in the simplest terms, an online job is any position that can be done solely remotely. Getting to work means heading to a computer and accessing any work-related resources through an internet connection.
Essentially, an online job is a role where the employee or contractor never sets foot in the company's physical workplace or an official worksite. Instead, the worker can handle their responsibilities from practically anywhere, as long as they have a strong internet connection and a suitable device.
Top 14 Best Online Jobs for Teens
Here's a closer look at the top 14 best online jobs for teens:
1. Social Media Manager
Many teens are incredibly social media savvy. They understand the nuances of hashtags, are familiar with newer platforms, and generally embrace the world that is social media. As a result, they can be natural choices for social media manager gigs.
As a social media manager, you help a company or account holder keep their profile relevant, create engaging posts, and connect with their audience. Plus, you may spend some time replying to comments, researching trending hashtags, and even designing images.
Social media managers can earn about $50,661 a year when working full-time. However, that can translate to around $24.36 per hour, and it's possible to find part-time gigs, making it one of the highest-paying jobs for teens who need to limit how much they work.
JEFF'S TIP:
For younger teenagers, finding opportunities can be the hardest part. After all, many freelancing platforms require everyone to be at least 18, so they aren't options for most teens. But did you know that
Fiverr
actually allows teens as young as 13 to sign up and market their capabilities? It's true. So, if you're under 18 and want to freelance – and not just as a social media manager – Fiverr is worth checking out.
2. Item Flipper / Upcycler
A flexible option that could be a great answer to the "how to make money as a teen" conundrum is item flipper or upcycler. With this, you look for valuable pieces that are being sold for less than what they are worth. Then, you either relist them right away based on their actual value, or spruce them up a bit before reselling.
Usually, tracking down items involves hitting garage sales and thrift stores. However, sometimes there are bargains online, too.
The money-making potential here is highly variable. After all, you have to invest some cash into the items before you can try to turn a profit. Additionally, you have to do a ton of research to figure out what is and isn't worth flipping, and it may take a while to hone your deal sniffing skill.
But some pros who live and breathe flipping earn six-figure salaries, others make substantially less. Plus, it is a flexible option that's open to people of all ages, which is why it's worth considering.
3. Virtual Assistant
Many companies don't need a full-time, on-site administrative assistant. Instead, they only need part-time help on tasks that can be done remotely. Enter the virtual assistant.
Essentially, you'd work as an online office assistant. You might coordinate a manager's schedule, handle data entry, write reports, and tackle research projects. Since the work is straightforward, some companies may be open to hiring teens. If so, you could earn about $15.72 per hour, depending on your skillset.
4. Translator
A large number of teens grow up in multilingual households. If you are essentially fluent in a second language, working as a translator could be the perfect option.
To make this one of the online jobs for teens, you'd focus on virtual opportunities. This could include translating documents, creating closed captioning for a video, and similar tasks.
Translators can make around $24.92 per hour, which can turn this into one of the highest-paying jobs for teens. Even beginners can potentially earn $13.54 per hour, while highly experienced translators might bring in $45.37 per hour or more.
5. Online Tutor
If you know a particular subject really well, teaching it to others can be a great way to bring in some cash. When you go the virtual route, you'll usually connect to the student via a video chat, preferably one with screen sharing options. That way, you can talk, guide, and impart wisdom with ease.
Now, most teens who work as online tutors essentially freelance. They seek out clients on their own, giving them full control over the students they work with and what they charge. However, some tutoring companies may hire teens as young as 16.
For full-time tutors, making around $39,350 a year ($18.92 per hour) is typical. However, some earn $87,290 ($41.97 per hour) or more.
6. Voice Actor
If you have stellar audio equipment at home, you could make around $20.43 per hour working as a voice actor. Like television and movie acting, people of all ages are needed, ensuring that a character or voice-over has the right sound.
Usually, you'd read a script, recording the result on your computer. Then, you submit the recording, working with the company until it comes out perfectly.
7. Blog Writer
For teens that love to write, becoming a blog writer could be the ideal online position. Some large publications actually hire young people when the need arises, allowing them to tap into a teen's perspective. However, if you're writing skills are high enough, you wouldn't necessarily be limited to that.
Many blog writers are freelancers, so you can use freelancing platforms to find opportunities, potentially landing gigs that pay around $30.39 per hour. If you are willing to put in the time and effort, you could even try creating your own blog. Just understand that you probably won't start bringing in any income, as it can take time to curate an audience and actually turn a profit.
8. YouTuber
Many teens dream of being YouTube famous. The idea of spending time creating videos that aren't just adored by the masses but also turns a profit is pretty enticing.
If you're comfortable with video editing and have a unique perspective or topic to cover, you might be able to go this route. While you start off by essentially working for free, after you get a chance to monetize (which, to put it lightly, can take a while to pull off), you could earn a little bit of cash.
However, it can take a long time to turn this into an income source. Even when you're able to add ads, you may only bring in $3 to $5 per 1,000 views.
9. Crafter
Crafty teens can use their skills to create items and sell them online. Anything from oil paintings to handmade cat trees could be a viable product, so the sky is kind of the limit.
Once you make some items, you can sell them online. While Etsy's account age minimum is 18, teens age 13 to 17 can sell on the platform if they are directly supervised by a parent or legal guardian that's acting as the account owner.
Again, this is an option where the income potential is highly variable. Top sellers on Etsy can earn more than $10,000 per year. However, that platform isn't the only option.
10. T-Shirt Creator
Through sites like CafePress, teens can create t-shirt designs and make a little cash when their design sells. Technically, you aren't limited to t-shirts, as stores like CafePress usually allow people to design a range of products, including coffee cups, water bottles, hats, stickers, and more.
With parent supervision, 13 to 17-year-olds can create designs on CafePress. Eighteen-year-olds can manage their own account. When it comes to the royalty payments, the amount you earn depends on the popularity of your designs. You aren't guaranteed an income at all. But once the design is ready, any money it makes is largely passive income, which is a bonus.
11. Customer Service Rep
While finding these opportunities can be a bit tricky, some companies are open to hiring teens as young as 16 to work as virtual customer service reps. Usually, you'd spend your time interacting with customers, either by phone or through a chat-based messenger, answering questions, and providing information.
In these positions, making about $16.69 per hour is certainly possible. Plus, there's a decent chance you can find part-time roles, which could potentially work around a school schedule.
12. Brand Ambassador
If you already have a strong social media following, you may be able to earn a little cash as a brand ambassador. Through these programs, you earn a commission when someone clicks through a special link that you post and promote and actually makes a purchase.
Some brand ambassador programs are open to using people under the age of 18, so it could work as a teen job. However, how much you could make is highly variable. Some programs are commission-only, and the percentages are pretty low. Others involve a lump sum or salary (typically the equivalent of about $23 per hour), but those are usually only available to legitimate influencers.
13. Website Tester
When it comes to online jobs for teens who are at least 18, working as a website tester could be a great, flexible option. Sites like UserTesting allow people to interact with sites and give feedback, helping companies learn more about the user experience and how people feel about their websites.
Website testers usually get paid per-test. At UserTesting, the minimum amount is $10 for successfully completing a test, which usually takes 10 to 20 minutes. Longer tests come with higher compensation, so you could earn $20, $50, $100 or more if one is particularly in-depth.
14. Review Songs
At sites like Slicethepie, you give feedback that helps musicians, record labels, and artists hone their offerings. Song reviewing is just one of the options available, as clothing brands, mobile phone accessories, and more have been added to the platform over time.
Compensation is on a per-review basis and does vary from one review to the next. It tends to be low, though, usually being well under $1 per (and some just a few cents), so you aren't going to make a ton here.
Putting It All Together
If you're trying to figure out how to make money as a teen, there are some great online jobs for teens around that could work. Just be aware that pay rates and age requirements vary. Some pay real wages while others offer what feels like pocket change. Some options are limited to 18-year-olds an up while others welcome teens as young as 13. Certain programs require direct parental supervision, too.
Ultimately, explore each of the teen jobs above and see which might be right for you. That way, you can bring in some cash on your terms.
Thanks for reading!
—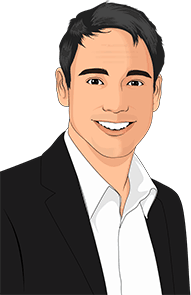 Co-founder and CTO of TheInterviewGuys.com. Jeff is a featured contributor delivering advice on job search, job interviews and career advancement, having published more than 50 pieces of unique content on the site, with his work being featured in top publications such as INC, ZDnet, MSN and more.
Learn more about The Interview Guys on our About Us page.