For many teens, earning some cash is essential. Not only does it give you some freedom, but it also makes it easier to achieve big goals like buying a car, heading to college, or moving out on your own. Luckily, there are plenty of high-paying jobs for teens out there.
Really, there are good-paying jobs for teens? Even high-paying jobs for high school students? Yes, there really are. If you're curious about your options, here's what you need to know.
What Are High-Paying Jobs?
Before we hop into the best-paying jobs for teens, let's take a quick second to talk about what a high-paying job is.
First, it's crucial to understand that "high-paying" is a relative term. Consider this; even the Cambridge Dictionary definition is ambiguous, listing "high-paying" as a term "used to describe work for which people earn a lot of money." Isn't that helpful.
Now, add to that the fact we're talking about jobs for teenagers. Teens can be high school students, high school graduates, or at the beginning of their college careers. While they can certainly have beneficial skills, they usually aren't as refined as what an adult with time in the field brings to the table.
Why does that matter? Well, it means you need to make sure your expectations are set in the proper place. In nearly all cases, teenagers aren't going to qualify for, say, six-figure jobs. So, we aren't going to dive into those.
Instead, we are going to focus on opportunities that most teens can do that offer pay rates above what they'll usually find with traditional options teenagers go after, like working fast food or retail.
JEFF'S TIP: You may be wondering, should teens avoid restaurant work? Not necessarily. If demand for waitstaff is high in your area, and the supply of workers is low, a teenager might be able to get great pay (plus maybe some tips) working in a restaurant. That is the case in some areas; it just isn't true everywhere. So, feel free to explore that landscape if your city has a shortage of restaurant workers, as it may be more lucrative than you'd expect.
Additionally, we're going to focus on positions that align with the skills teens typically have. Usually, this means concentrating on jobs that don't ask for much – if any – experience, as well as roles where soft skills are more critical than technical ability.
It is important to note that competition for jobs for teens that pay well can be incredibly fierce. Usually, they aren't as many opportunities around. And since everyone wants to get the highest pay rate possible based on their skills, a lot of people may apply to these openings, including other teenagers and adults.
Does that mean a teen shouldn't go for one of these positions? Of course not. They just need to make sure their application and interview skills are on point. If they meet the requirements, they have just as good a chance as anyone else, especially if they work diligently to make sure they come across as an exceptional candidate.
Top 15 Best High-Paying Jobs for Teens
Here is a look at some of the best-paying jobs for teens around.
1. Babysitter
In many cases, babysitting can actually pay pretty well. This is especially true during the summer when school is out, but also during the rest of the year. After all, every parent could use a night off here and there.
Plus, as a babysitter, you can usually handle other tasks after the kids go to bed or, if they are older, when they are occupied with an activity. For example, you could tackle some homework while they do theirs in a seat nearby.
As a babysitter, making about $17 per hour is pretty typical. However, the rate can vary depending on the number of kids you're watching and their ages.
2. Dog Walker
If you're looking for jobs for teens that pay well that are also flexible, becoming a dog walker could be a perfect fit. Usually, it only takes a couple of hours a day, giving you enough time to pick up the pooch and get them (and you, bonus!) some exercise.
Overall, the usual pay rate for a dog walker is around $15 per hour. However, if you can handle several dogs at once, you could easily earn more.
3. Social Media Manager
In many cases, teens have this social media thing down. They understand hashtags and engagement, and often have accounts on the latest, greatest platforms. Why not turn those skills into a great-paying job?
As a social media manager, you spend your time helping a company or profile owner improve their social media presence. This can include creating posts, engaging with the audience, and similar activities.
In many cases, you can be a social media manager part-time. And thanks to post scheduling tools, you may be able to handle your responsibilities at times that work best for you.
When it comes to pay, around $17.19 per hour. In the world of jobs for teens that pay well, that's pretty great.
4. Camp Counselor
While this job is usually only available during the summer, it's one of the best options for teens. They can earn quite a bit of cash – usually around $24.00 per hour – keeping an eye on young kids. Plus, if it's an overnight camp, accommodations and food often come with the gig.
As a camp counselor, your main duty is to help children learn and grow while keeping them safe. You'll offer them guidance as they do projects, play sports, and learn important skills. It can be an incredibly rewarding way to spend a few weeks or months during the warmer months, giving you skills that you can carry forward into your next job.
5. Tutor
If there is one thing that many teens have down, it's learning. If you are good at a subject and think you could pass that knowledge onto other students, a part-time position as a tutor could be the right good-paying job for you.
One of the benefits of being a tutor is that you can do it in person or online. Plus, you can take on as much or as little work as you'd like. When it comes to pay, something near $19.51 per hour is the norm, making this one of the best high-paying jobs for high school students around.
6. Lawn Care
For many households, keeping up with their yard is incredibly challenging. As a result, many would be happy to hire a teen who can handle their needs.
You'll spend your time mowing, trimming, planting, and handling similar tasks. Along with being a great workout, you can usually earn about $16.25 per hour, giving you some cash in your pocket.
While this option may be more relevant during the warmer months, you could potentially make it a year-round gig. Instead of lawn care, offer leaf-blowing, snow-shoveling, or sidewalk salting, letting you keep the money coming in during every season.
7. Video Editor
If you've spent some time creating YouTube or other social media videos, you may have everything you need to work as a video editor. In many cases, you can go the gig route, giving you full control over the amount of time you spend working.
On the pay side of things, video editor easily qualifies as one of the good-paying jobs for teens. Around $18 per hour is the norm, though some people certainly earn more.
8. House Painter
As a house painter, you spend your time painting walls, trim, and other parts of homes. The work is very straightforward, but it does require some skill. Plus, you need exceptional attention to detail and can't be afraid of getting a little messy along the way.
As for the pay rate, around $17 per hour is really common. In some cases, you may be able to work as a house painter before you're 18 years old. However, many companies do require that you be an official adult, so keep that in mind.
9. Data Entry
For any teen who would rather work from home, data entry could be a great fit. Usually, you just need some solid computer and typing skills, as well as exceptional attention to detail. That way, you can take information from one source and record it in another quickly, ensuring you're as efficient and accurate as possible.
When it comes to pay rates, about $17.24 per hour is typical. Just keep in mind that not all companies will hire minors, so you may need to be at least 18 years old to make the most of this option.
10. Photo Editor
If you're looking for one of the best paying jobs for teens, photo editor could be it. If you've got mad Photoshop skills already, as well as a portfolio showcasing your work, that could be enough to get you going.
Many people need assistance with editing their photos, and they pay really well for the help they receive. In many cases, $34 per hour isn't out of the question, though you may be able to ask for more if you're especially skilled.
11. Pizza Delivery
If you enjoy spending time on the road and are a people person, pizza delivery could be a great fit. You'll take tasty meals to customers, most of which will be very happy when you arrive.
It's important to note that the age requirements can vary. Some companies welcome anyone with a valid driver's license and clean record, even if they are only 16 years old. Others make 18 the minimum age.
In any case, earning around $10 per hour is the norm for pizza delivery. Plus, you'll likely pull in some tips and usually get reimbursed for mileage, boosting your money-making potential quite a bit.
12. Golf Caddy
For teens looking for a summer job or who live in an area with good weather all year round, working as a golf caddy is a solid option. You help carry a golfer's clubs between holes, which can help you get some exercise. Sometimes, you may assist with getting drinks, too, but that isn't always the case.
When it comes to pay, golf caddies often make about $19 per hour. Plus, you could snag some tips, giving you a little extra income.
13. Freelance Writer
If you're a wizard with words, working as a freelance writer might be the perfect fit. Many companies hire freelancers to create their blogs, social media posts, articles, and similar kinds of content.
While many freelancer platforms require people to be at least 18 years old, that doesn't mean teens of all ages can't go this route. You could advertise your services on social media, for example. Just make sure you have some samples to share so that people can check out your skills.
With this, you get a decent amount of control over your earnings potential. However, a typical hourly rate is $32.27 per hour, which shows just what this job could do for you.
14. Warehouse Worker
If you're at least 18 years old, taking a job as a warehouse worker could be an excellent option. You usually don't need any experience to get started. As long as you can handle some heavy lifting, are good at following directions, and are organized, that could be enough.
Plus, you may be able to pick up some new skills. For example, many warehouse workers get to learn to operate machinery like forklifts, something that can help them build a long-term career.
On the pay side of the equation, something near $16 per hour is typical. However, you can work your way up or may be eligible for bonuses, allowing you to start earning more over time.
15. Voice Actor
When it comes to voice acting, people of all ages are needed. If you have some great sound equipment and a computer, you can even potentially do this from home.
Usually, the work involves reading a script and recording your voice as you do. Then, you send the recordings to the company, adjusting your approach based on any feedback you receive.
When it comes to the pay rate, voice actors can earn a pretty penny. Around $21.88 per hour is typical. Just keep in mind that the work is usually gig-based instead of steady, and you may need to audition to land opportunities. If you're up for that, it can easily be one of the best high-paying jobs for teens there is.
Putting It All Together
Ultimately, when it comes to high-paying jobs for teens, all of the options above are worth considering. See what piques your interest and would fit with your schedule. Then do a little bit of research to learn more about the roles. That way, when you do decide to jump in, you'll know what to expect.
P.S. You can land a job interview pretty quickly after applying for one of these jobs, so it pays to be prepared for your interview. That's why we've created an amazing free cheat sheet that will give you word-for-word answers for some of the toughest interview questions you are going to face in your upcoming interview.
Click below to get your free PDF now:
FREE

: Job Interview Questions & Answers PDF Cheat Sheet!


Download our "Job Interview Questions & Answers PDF Cheat Sheet" that gives you word-for-word sample answers to some of the most common interview questions including:
What Is Your Greatest Weakness?
What Is Your Greatest Strength?
Tell Me About Yourself
Why Should We Hire You?
And more!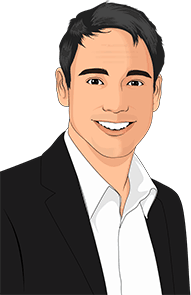 Co-founder and CTO of TheInterviewGuys.com. Jeff is a featured contributor delivering advice on job search, job interviews and career advancement, having published more than 50 pieces of unique content on the site, with his work being featured in top publications such as INC, ZDnet, MSN and more.
Learn more about The Interview Guys on our About Us page.