If you're looking for the best paying jobs in energy, you're in luck. Saying that there are a lot of options is a massive understatement. Why? Because the energy sector is bigger than you might imagine.
There are opportunities in a slew of niches, including oil and gas, green construction, renewable energy, and more. Plus, it takes a lot of different kinds of professionals to keep the industry moving forward.
So, is energy a good career path? Many people would say yes. If you are wondering why, come with us as we take a look at energy and environmental careers.
What Are Energy Jobs?
Alright, before we dig into the best paying jobs in energy, let's talk about what an energy job even is. Technically, every job that assists with the collection and distribution of energy can count, including careers in oil and gas, power generation, renewable energy, and more.
The renewable energy sector is growing rapidly. Why? Because people are worried about climate change, and green energy might slow it.
However, the oil and gas industry isn't necessarily fading. While many people want to move away from it, that'll take time. After all, electric cars are just gaining real traction, and that's only one part of the equation.
Essentially, if you're interested in energy jobs, you have options. The category represents a ton of fields, so you can choose an approach that works for you.
Plus, you don't always need a Bachelor's degree to get started. Whether you're college-bound or not, you can find an opportunity in the energy industry.
Top 20 Best Paying Jobs in Energy
If you're wondering, "What do energy jobs pay?" we've got your back. Here's a look at the top 20 best-paying jobs in energy around.
1. Civil Engineer
While it isn't the only option, some civil engineers focus their careers in the renewable energy and green construction niches. In these roles, civil engineers assist with planning, design, and oversight, ensuring projects move forward.
Becoming a civil engineer means you'll need to get a Bachelor's degree. Once you have that, earning around $87,060 a year is pretty common. However, some draw in over $144,560.
2. Solar Photovoltaic Installer
If you're looking for great entry-level environmental jobs and are open to doing some heavy lifting, becoming a solar photovoltaic installer could be your best bet. These pros install solar panels and other equipment on buildings, allowing them to turn sunlight into usable electricity.
Unlike most of the jobs that appear on this list, you don't need a college degree for this one. Instead, on the job training or vocational program can usually do the trick. Once you finish that, there's a good chance you'll be earning about $44,890 annually.
3. Petroleum Engineer
Today, the country still relies heavily on petroleum. As a result, petroleum engineers are in-demand, ensuring companies can design and develop oil and natural gas extraction methods that are more efficient and effective.
Generally, it takes a Bachelor's degree to enter this field. Once you have that, you're well on your way to earning $137,720 a year, a salary level that easily makes this one of the best paying jobs in energy.
4. Environmental Scientist
Environmental scientists are critical in the energy sector. In some cases, they assist companies with reducing their impact on the natural environment while extracting resources. In others, they work to find approaches for mitigating or eliminating certain environmental hazards, like pollutants.
You'll need a Bachelor's degree to get starting on this career path. With a degree in hand, there's a good chance you'll be making about $71,360 annually.
5. Financial Analyst
Here's another job that exists in multiple industries. If you want to be part of the green movement and have a penchant for numbers, this role could be ideal.
We've taken a deep dive into the financial analyst job description before. But, if you're looking for a quick overview, most people in this line of work spend time analyzing financial data to assist with decision-making and planning, ensuring a company's strategy stays on-point.
Typically, a financial analyst makes about $81,590 annually. However, the top 10 percent actually earn over $156,150, showing just how far this career can go.
6. Electrical Power Line Installer
Another option for anyone who'd rather learn on the job or head to a trade school – making it one of the best entry-level environmental jobs – electrical power line installers ensure that electricity can get where it needs to go.
The work can be a bit hazardous, and you can't be afraid of heights if you get into this field. But it's also an incredibly rewarding career, allowing you to play a big role in keeping the lights on for thousands.
Plus, there's a good chance you'll earn around $65,700 a year. In time, you may even be able to join the top 10 percent of earners, drawing in more than $103,500.
JEFF'S TIP: If you're looking for a job that pays you while you train, this could be a great option. Apprenticeship are how many people start their electrical power line installer career, and apprentices usually get a salary.
7. Geoscientist
Another scientific role that can be crucial for the energy sector, geoscientists are experts about the Earth's physical aspects. They understand how certain activities can impact things like the ground's stability, making them vital in niches like safe oil and natural gas extraction.
You need a Bachelor's degree to get started in this field. With that, earning about $92,040 a year is pretty common.
8. Oil and Gas Service Unit Operators
A mix of machine operator and repair technician, oil and gas service unit operators spend their days making sure that oil and natural gas are flowing out of wells properly. They might make adjustments to extraction machinery, tackle obstructions in the line, and take on similar activities to keep production levels on target.
If you go this route, you can expect to make around $46,740 in many cases. However, the top 10 percent draw in over $77,850, so there's certainly room to grow in the field.
9. Wind Turbine Technician
Another one of the renewable energy jobs, wind turbine technicians install, inspect, maintain, and repair wind turbines. It's a great option for mechanically inclined job seekers who aren't afraid of heights and are open to completing a vocational program.
Once you finish training, earning a yearly salary of about $52,910 is the norm. However, the top 10 percent make more than $80,150, which is pretty impressive.
10. Hazardous Materials Removal Specialist
Some processes for producing energy get a bit… messy. Hazardous materials removal specialists know how to safely handle and dispose of potentially dangerous materials, contaminated soil, and more.
In many cases, hazardous materials removal specialists learn the trade on the job or through a vocational program. As they hone their skills, they usually starting earning around $43,900 annually.
11. Derrick Operator
In the oil and gas industry, derrick operators are essential for many drilling operations. They work on oil rigs ensuring that the derrick is properly positioned, operated, maintained, and repaired.
In exchange for their expertise, derrick operators commonly earn annual salaries near $46,140. However, the top 10 percent bring in over $64,460, which isn't too shabby.
12. Power Plant Operator
Power plant operators are responsible for systems that generate and distribute electricity. Depending on the source of power generation, these can be renewable energy jobs, though they aren't all.
With some on the job training, it's possible to earn around $85,950 a year as a power plant operator. In time, you may even cross over $117,130, making this one of the best paying jobs in energy that doesn't require a Bachelor's degree.
13. Land Acquisition Specialist
If you're looking for environmental careers that aren't necessarily scientific, securing a role as a land acquisition specialist might work for you. These professionals design and implement plans for wind energy sites. Additionally, they secure development-related building permits and facilitate land purchases or leases.
Usually, it takes a Bachelor's degree to get moving in this direction. With that, a land acquisition specialist typically earns around $63,715 a year.
14. Project Manager
Project managers are needed in almost every industry. That means you can turn this into one of the amazing environmental careers if you decide to focus in that direction.
We've taken a deep dive into the project manager job description before. But, if you're looking for a quick overview, the gist of this role is coordinating and overseeing large projects, such as the launching of a new solar farm.
In general, project managers usually make about $138,967 a year. However, some earn over $170,680. Wow, right?
15. Crane Operator
When it comes to installing wind turbine systems, crane operators are a must-have for companies. What makes this a renewable energy job is the fact that wind turbines are massive. They can't simply be picked up by people to get them in place; you need heavy machinery to lift many of the components.
In many ways, crane operator is one of the most accessible entry-level environmental jobs. Once you are trained to operate the crane, you're good to go. Plus, you'll usually earn about $56,690 a year, though some make over $91,840.
16. Materials Scientist
Another position that can be a renewable energy job if you want to take it that way is materials scientists. These professionals use their knowledge of chemical properties and structures to create new products. In the green energy niche, that could mean developing new solar panels, semiconductors, or composites that outperform the current versions on the market.
If you want to start in this field, you'll need a Bachelor's degree. With that, you could quickly find yourself earning $96,810 annually.
17. Glazier
If you're looking for an unconventional way to launch a green career, becoming a glazier could be it. Most solar panels are covered in glass or similar materials to protect the surface of the photovoltaic cells. And how applies those coverings? Why, glaziers, of course.
You don't need a degree to become a glazier, which can make this an entry-level environmental job for those who want to take a path less traveled. Plus, earning around $44,630 a year is pretty common, and you may be able to work your way up, allowing you to make $83,780 or more.
18. Software Developer
Custom software is a necessity for many energy operations. It allows for the fine-tuning of power plant operations, solar panel functions, wind turbine energy collection, and much more.
If you are open to getting a Bachelor's degree and decide to focus your software developer career in this direction, you could find yourself working in one of the best paying jobs in energy. Making $107,510 annually is pretty common, and some software developers even cross $164,590.
19. Electronics Engineers
Every energy operation relies heavily on electronics. Whether it's the machinery in a power plant, the components in solar panels, or anything else in that arena, electronics engineers ensure each part is installed correctly and working properly.
Typically, electronics engineers have Bachelor's degrees. After completing their education, most earn around $101,250.
20. Sales Engineers
Many renewable energy product providers rely on sales engineers to secure new projects. These sales pros are able to sell complex technology or scientific products, customizing solutions based on a client's needs, such as a solar energy system for a large corporate or industrial building.
Usually, you need sales chops and product know-how, so it isn't uncommon for sales engineers to have Bachelor's degrees in a field related to their niche. Once you have the right expertise, earning $103,900 is the norm, though you might be able to work your way up, crossing over $174,270 during your career.
Putting It All Together
Ultimately, the positions above could easily qualify as some of the best-paying energy jobs around. See if any of them tickle your fancy and, if so, considering making it your career.
P.S. You can land a job interview pretty quickly after applying for one of these jobs, so it pays to be prepared for your interview. That's why we've created an amazing free cheat sheet that will give you word-for-word answers for some of the toughest interview questions you are going to face in your upcoming interview.
Click below to get your free PDF now:
FREE

: Job Interview Questions & Answers PDF Cheat Sheet!


Download our "Job Interview Questions & Answers PDF Cheat Sheet" that gives you word-for-word sample answers to some of the most common interview questions including:
What Is Your Greatest Weakness?
What Is Your Greatest Strength?
Tell Me About Yourself
Why Should We Hire You?
And more!

—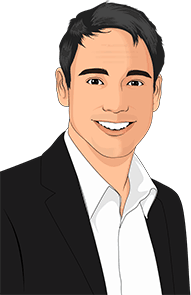 Co-founder and CTO of TheInterviewGuys.com. Jeff is a featured contributor delivering advice on job search, job interviews and career advancement, having published more than 50 pieces of unique content on the site, with his work being featured in top publications such as INC, ZDnet, MSN and more.
Learn more about The Interview Guys on our About Us page.