A career in finance can be, well, pretty lucrative. Yes, working with money can pay off. But just like any field, some positions pay more than others. That's why learning about the best paying jobs in finance is so important.
Why do you need to worry about the highest paying finance jobs? Well, it can help you see where your career could go. That can be incredibly motivating as it shows how hard work and time can pay off.
So, if you're wondering, "What do finance jobs pay?" you're in luck. We're about to explore that very topic. Come with us as we look at the amazing world of finance careers.
What Are Finance Jobs?
Before we discuss the best paying jobs in finance, let's take a step back. You probably have some questions, like "Is finance a good career path?" and "What are finance jobs, anyway?" So, let's answer them.
First, yes, finance can be a good career path. However, whether it is the right option for you mainly depends on, well, you.
You want to find a career that really ignites your passion and lets you put your strengths to work. For some people, finance will be that thing, and that's awesome. But for others, finance won't be, and that's okay, too.
So, how do you figure out if jobs in finance could be your perfect match? By understanding what they involve.
Generally, finance careers focus on planning and directing financial moves for an organization. Now, this differs from accounting, where the main function is recording, tracking, and reporting on financial activities.
Now, this doesn't mean finance jobs don't involve records at all, so you won't escape reports, spreadsheets, or math. Finance careers just tend to be more about strategy, overall money management, and being forward-thinking.
Finance professionals focus on opportunity, allocation, and other forms of planning. It's about developing sound approaches and using analysis to help organizations reach their goals.
Finance professionals tend to work for banks, government agencies, or larger corporations. If you're wondering what companies are in the finance field, some of the best examples are businesses like Berkshire Hathaway, Goldman Sachs, Capital One Financial, Fidelity National Financial, and similar organizations.
If you want to start in the world of finance, a Bachelor's degree is usually a minimum requirement. In some cases, you might need a more advanced degree, like a Master's. In others, you may have to supplement your degree with relevant certifications.
Certain traits are also must-haves. A strategic mindset is essential, as well as strong attention-to-detail, organization, and analytical skills. Communication shouldn't be overlooked either, as it's important in practically every field.
Top 15 Best Paying Jobs in Finance
Here's a look at the top 15 best-paying jobs in finance.
NOTE: When we discuss salaries for the below financial jobs keep in mind that these don't include the various big money bonuses that these positions can often garner!
1. Chief Financial Officer (CFO)
If you're looking for the tippy-top finance job, CFO is pretty much it. It's the C-suite role, so you can't usually get much higher.
A CFO's duties can vary depending on the company. However, their main function is to oversee all of a company's financial operations, as well as the teams managing finance duties. Additionally, planning and strategizing are a big part of the position.
Top executives, including CFOs, typically make around $104,690 a year. However, the sky can really be the limit, as many earn more than $200,000 a year, and some may even haul in high-six-figure to seven-figure salaries.
2. Financial Examiner
As a financial examiner, your main duties are ensuring that a company complies with various laws that govern financial transactions and organizations. They also stay up to date on regulations, assist with planning efforts, and otherwise ensure that the company remains on the right side of the law.
For their expertise, financial examiners usually earn around $81,090 annually. However, some cross over the $158,200 mark, which is impressive.
3. Financial Analyst
Financial analysts have some accounting-like duties, but they are also responsible for planning and forecasting. One of their main functions is to guide others as they navigate various financial decisions, providing accurate historical data, and time-honed insights along the way.
Usually, a financial analyst makes about $81,590 a year. Those at the top of the field, however, can bring in more than $156,150.
4. Investment Banker
When a business needs to fund operations, investment bankers are there to help. They are essentially advisors, guiding companies toward opportunities and connecting them with investors to assist them as they secure funding.
Overall, investment bankers tend to earn around $62,270 a year. But some of the highest-earning investment bankers actually maker more than $204,130, easily making this one of the highest paying finance jobs outside of the C-suite.
5. Financial Managers
Financial managers play a big role in the financial health of a company. They direct a range of activities, including investments, as well as assist with strategic planning initiatives that ensure the organization can achieve its goals.
Often, financial managers also oversee teams of finance professionals. In exchange for their know-how, most earn about $129,890 annually, though some earn more than $208,000 a year.
6. Budget Analyst
If you're looking for high paying entry-level finance jobs, budget analyst could be a great option. They help companies organize their financial lives, ensuring that the organization can create a plan and stick with it, often by monitoring spending and analyzing proposals before they move forward.
Many budget analysts make approximately $76,540 a year. However, those in the top 10 percent bring in $116,510 or more, showing just how far this option can go.
7. Management Analyst
Technically, management analysts focus on improving a company's efficiency. However, this can include finance-related areas or even focus on that niche entirely, allowing it to serve as a finance career.
Usually, management analysts review current processes, procedures, and systems. Then, they make recommendations for improving efficiency in those arenas. In exchange for their knowledge, management analysts can bring in $85,260 a year fairly easily, and some earn in excess of $154,310.
8. Loan Officer
Another one of the entry-level finance jobs that pay well, loan officers evaluate and approve loan applications. This can include funding provided to individuals as well as loans issued to companies.
Typically, you can get started right out of college. With a degree in-hand, you can learn the rest through on-the-job training, and you can usually snag an annual salary near $63,270 once you get into the swing of things.
9. Personal Financial Advisor
If you want to help people manage their finances better, a career as a personal financial advisor might be right up your alley. You'll help individuals or families figure out budgeting, save for the future, and more.
Many personal financial advisors are self-employed, though some work for finance or insurance companies. Either way, earning about $87,850 a year is pretty typical.
10. Financial Risk Specialist
In many cases, a single bad financial decision can be devastating for a company. Financial risk specialists are there to help businesses avoid missteps, using their expertise to determine how much risk comes from various decisions and navigating management around pitfalls.
As a financial risk specialist, making near $81,590 a year is the norm. In time, you may even be able to bring in more than $156,150, which isn't too shabby.
11. Credit Analyst
If you enjoy the analytical side of finance careers, becoming a credit analyst could be a solid option. These pros examine credit data and financial records, either of individuals or companies, to determine the amount of risk involved in offering them credit.
Many credit analysts snag salaries around the $73,650 a year mark. However, the top 10 percent earn $145,840 annually or more in this somewhat niche role.
12. Tax Director
While taxes might seem like they fall more into the world of accounting than finance, that isn't always the case. Tax directors actually help companies develop tax strategies, including identifying financial moves that can lessen liability while still complying with the law.
Tax directors can secure massive salaries. The average comes in at a surprising $177,861 a year, while the top 10 percent can make more than $221,534.
13. Private Equity Senior Associate
Private equity senior associates are upper-level professionals that typically work at investment banks. They identify potential investors, support any investments that are acquired, help companies meet performance objectives, and much more. In some cases, they may even assist in closing acquisition deals, as well as oversee mutual funds or certain other financial products.
As a private equity senior associate, bringing in around $157,148 is pretty typical. Not too bad, right?
14. Hedge Fund Manager
Similar to investment bankers, hedge fund managers assist with portfolio creation and oversight, mainly for a group of investors that are pooling their resources to potentially achieve better gains. The main difference is hedge funds tend to be riskier, so hedge fund managers have to do more than make smart financial decisions; they also have to keep an eye on the markets to ensure they can protect their investors.
Many hedge fund managers earn between $102,000 and $105,000 a year early in their careers. However, once they get some experience, making $175,000 annually is certainly possible.
15. Internal Auditor
Internal auditors focus on compliance. They review a company's processes and procedures to ensure various standards are being met and applicable laws are followed.
As an internal auditor I, making about $59,798 a year is pretty common. If you make it to internal auditor IV, $104,265 is closer to the norm.
Putting It All Together
Ultimately, all of the best paying jobs in finance have a lot to offer. Whether you want to launch a finance career in one of the entry-level finance jobs or simply want to carve a path that leads to the CFO position, you've got options. Just review the list above and take your career in a direction that feels right to you.
Thanks for reading!
P.S. You can land a job interview pretty quickly after applying for one of these jobs, so it pays to be prepared for your interview. That's why we've created an amazing free cheat sheet that will give you word-for-word answers for some of the toughest interview questions you are going to face in your upcoming interview.
Click below to get your free PDF now:
FREE

: Job Interview Questions & Answers PDF Cheat Sheet!


Download our "Job Interview Questions & Answers PDF Cheat Sheet" that gives you word-for-word sample answers to some of the most common interview questions including:
What Is Your Greatest Weakness?
What Is Your Greatest Strength?
Tell Me About Yourself
Why Should We Hire You?
And more!

—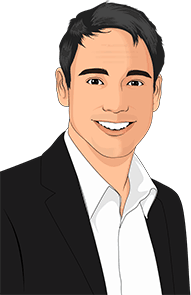 Co-founder and CTO of TheInterviewGuys.com. Jeff is a featured contributor delivering advice on job search, job interviews and career advancement, having published more than 50 pieces of unique content on the site, with his work being featured in top publications such as INC, ZDnet, MSN and more.
Learn more about The Interview Guys on our About Us page.