Blue-collar jobs bring a lot to the table, potentially serving as the basis for lucrative careers. However, like all professions, not all blue-collar jobs are created equal. Instead, some are far more lucrative than others.
Additionally, many people don't realize that their blue-collar job definition isn't actually accurate. As a result, they may make assumptions about these roles, causing them to miss out on opportunities.
If you want to learn more about what blue-collar jobs involve and which ones come with the best earnings potential, here's what you need to know about the highest-paying blue-collar jobs.
What Is a Blue-Collar Worker?
Many people have heard the term "blue-collar," but they aren't entirely sure what it means. Fortunately, if you're wondering, "What are blue-collar jobs?" or "What does blue-collar mean?" we have an answer.
In a basic sense, the blue-collar definition is an informal description for jobs that usually involve manual labor or require trade skills. Essentially, blue-collar jobs involve a notable physical component.
When it comes to blue-collar vs. white-collar, white-collar jobs are most commonly office-based positions. There's usually very little – if any – physical labor involved in the position. That's really where the two stand apart most.
Both blue-collar and white-collar jobs can require formal training and even college degrees. Additionally, there are options in both categories that mainly involve skill acquisition through on-the-job experience, so don't assume that education inherently separates these two categories.
If you want to learn more about white-collar jobs, check out our article on the best white-collar jobs around.
Top 35 Blue-Collar Jobs That Pay Well
1. Nuclear Power Reactor Operator
When it comes to electricity generation in the US, nuclear power is more nuanced than some other options. As a result, nuclear power reactor operators can command large salaries, often in the $76,360 to $133,170 per year range.
In most cases, some formal training is required in this field. Once that's complete, you'll be ready to operate control panels, monitor systems, and otherwise ensure everything is working correctly.
2. Construction and Building Inspector
Earning around $58,568 per year, construction and building inspectors review structures to make sure they align with local codes and are otherwise safe. They also check various systems, such as HVAC and electrical, as well as write reports that outline their findings.
Usually, it takes a high school diploma and some specialized training to get started. Plus, you may need a local certification, depending on the area.
3. Aircraft Mechanic
If you are a fan of aviation, a job as an aircraft mechanic could be an exceptional choice. You'll maintain and repair engines, landing gear, and other components, usually after completing some type of formalized training program. In turn, you can make around $70,291, which is really solid.
4. Structural Steel and Iron Worker
Structural steel and iron workers use their skills to fabricate and construct metal structures, including buildings, bridges, towers, and more. Usually, professionals in this field have a high school diploma and complete an apprenticeship. With that, they often earn around $55,018 per year.
5. Police Officer Supervisor
Technically, police work is blue-collar, as many of the responsibilities involve being out in the field, engaging with suspects, gathering evidence, and similar steps. If you rise up the ranks and become a police officer supervisor, the pay bump is often significant, too, allowing you to earn around $98,760 annually.
In most cases, getting started on this path means heading to the academy. Having a college degree in a field like criminal justice can also work in your favor, though it isn't always necessary.
6. Industrial Equipment Electrician
A somewhat specialized career, industrial equipment electricians focus on the installation, maintenance, and repair of electrical components within heavy machinery, production lines, and similar equipment. In most cases, either an apprenticeship or tech school is required for the role. After completing the training, salaries usually come out near $64,425 a year.
7. Train Engineer
If you were a fan of trains growing up, working as a locomotive engineer could be the perfect fit. They get to operate the controls while the trains cruise down the track, as well as monitor equipment, log inspections, and ensure everything remains on schedule.
You'll usually start in another role, such as working as a conductor, working your way up into a train engineering position. Depending on your state, you may need a certification, too, though a salary of $96,894 a year will make the effort worthwhile.
8. Firefighter Supervisor
Like police officers, firefighters are classified as blue-collar workers. The bulk of their professional responsibilities involves fighting fires, using specialized equipment to tackle blazes while ensuring they and others are safe.
As with police officers, you typically have to head to an academy. If you want to increase your odds of getting in, a degree in fire science can help. Then, you'll need to work your way up into a supervisory role, allowing you to earn about $83,270 per year.
9. Police Detectives
Police detectives spend much of their time at crime scenes, as well as engaging with witnesses and verifying evidence. And since the job isn't entry-level, it can come with a solid annual salary, typically around $67,706.
Most police detectives start as patrol officers, effectively working their way up into the position. However, you may be able to get there faster with the right college degree, such as majoring in forensic science or a similar subject area.
10. Gas Plant Operator
Gas plant operators typically work for utility or oil companies, ensuring gas moves through pipelines and distribution facilities correctly. Maintaining equipment and monitoring systems is also a common requirement.
Usually, professionals in this field complete technical training programs before starting in the job. With that, they can often earn around $69,603 per year.
11. Pile Driver Operator
When it comes to equipment operation, a job as a pile driver operator can come with a substantial salary. Like most jobs of this nature, some level of formal training is essential. Usually, that involves either a trade school or an apprenticeship, with the latter being more common. In turn, you can make about $75,950 annually driving pilings for foundations, bulkheads, and retaining walls for various kinds of structures.
12. Production Supervisor
Production supervisors oversee lines in manufacturing settings. Along with handling certain assembly tasks, equipment operation, or similar industrial duties, they also oversee a team of production workers.
Many production professionals work their way up into a supervisory role after being on a line themselves. Usually, they earn about $73,503 per year when they get there, too, which is respectable.
13. Telecom Equipment Installer
As a telecom equipment installer, you'd spend your time installing, testing, and maintaining wiring, cable, circuits, and more to keep networks operating correctly. You might also identify issues using troubleshooting techniques and make necessary repairs.
In most cases, you'll complete some post-high school training to qualify, often by heading to trade school. Then, earning around $60,370 annually is the norm.
14. Electrical Line Installer
Similar to the option above, electrical line installers spend their line installing, repairing, maintaining, and removing power lines and related equipment. Since the work is hazardous, training is usually a must. Along with an apprenticeship, classroom learning is a typical part of the equation. But since it puts you on the path toward a yearly salary of $62,644, it's usually worthwhile.
15. Petroleum Pump Operators
A critical role in the oil industry, petroleum pump operators control, set up, and maintain equipment used in fuel refining. Usually, you'll operate valves to ensure proper flow, as well as check rates to keep everything safe. After some on-the-job training in the field, pay rates can hit around $80,500 per year, making this a solid choice.
16. Correctional Officer Supervisor
One blue-collar field that many people overlook is the corrections industry. However, the roles generally qualify since they often involve physical components. Along with overseeing other personnel, correctional officer supervisors might interact with inmates, handle patrols, and ensure security measures are followed.
Most get this start in the field either through on-the-job training or an associate's degree in criminal justice. In the end, both approaches can put you on the path toward $43,000 a year.
17. Fire Inspector
After a blaze, fire inspectors often come on the scene to determine what happened. They use their expertise to gather evidence and identify the causes of fires, as well as determine if there are liability issues involved, such as structures not adhering to building codes.
In most cases, there's at least some formal education to work in this field. It could be trade school or a traditional college degree, depending on the requirements in your area. But once you have that, you could be on your way to earning $69,206 annually, so it's a worthwhile path.
18. Boilermaker
As a boilermaker, you'd use your metal working skills to create containers for storing liquids and gas, as well as installing boilers. Welding and fabrication can both come with the job, as well as maintenance and repair duties. As a result, an apprenticeship or training program is usually required before you can start earning around $60,665 annually in this job.
19. Commercial Fisherman
With annual pay rates near $62,812, working as a commercial fisherman can be quite lucrative. You'll spend most of your day out on the water bringing in seafood that's native to a particular area. Usually, you can learn this role on the job, so there's no need for specialized training to get started.
20. Cabinet Maker
As the name suggests, cabinet makers make cabinets. It's a subset in the broader carpentry field, involving a specific set of finish carpentry skills that are usually acquired on the job or through apprenticeships. After getting training, pay rates can reach $51,660 annually with a reasonable amount of ease.
21. Police Officer
Many people are surprised by how much police officers can make, even when they're entry-level patrol officers. In exchange for patrolling areas, responding to calls, writing tickets, and similar activities, they often earn around $54,864 a year not long after leaving the academy. Plus, the benefits package is often stellar, which makes the job even more lucrative overall.
22. Substation Repairer
Another electrical job, substation repairers ensure that substations in electrical grids are operating correctly. Along with maintenance duties, they may need to handle installations and repairs, read schematics, and use other resources to ensure the job is done right.
In most cases, employers favor candidates with technical degrees in majors like electronics. With that, you can often make about $69,388 per year in this job.
23. Electrician
Electricians often earn solid salaries. Not only does installing and repairing electrical lines require ample expertise – typically making an apprenticeship necessary to start in the field – it's also hazardous. That's why pay rates near $57,995 a year are common, and the potential for more certainly exists.
24. Plumbers
Like electricians, it requires a lot of knowledge to work as a plumber, so apprenticeships are the usual way to start in the field. Along with knowing how to put systems together, you need to understand how water and waste flow, ensuring pipes are laid properly. Plus, the job can get messy, and that can help keep the salaries high, often around $59,478 per year.
25. Roofer
Working as a roofer comes with a solid pay rate for a few reasons. First, it requires being up high, which makes the work riskier. Second, it requires expertise, ensuring that the angles are correct and the materials are installed properly.
Most roofers learn on the job or through apprenticeships. After that, they're often well on their way toward earning $37,531 a year.
26. Power Plant Operator
As the job title suggests, power plant operators use controls to adjust and regulate the flow of power and power generating equipment, typically for a local utility. Additionally, they'll have monitoring duties, ensuring systems are functioning optimally.
Starting in this field may require a technical degree. However, some employers do provide on-the-job training, potentially allowing you to earn $80,850 per year or so while you hone your skills.
27. Construction Supervisor
It takes a lot of expertise and knowledge to keep a full construction team on target, which is why working as a construction supervisor can come with a great salary. Along with expertise in a construction niche, usually honed through apprenticeships and on-the-job experience, you need leadership skills to thrive in this role. With that, you could be well on your way to earning $87,000 annually.
28. CNC Machinist
One of the blue-collar jobs that usually requires some trade school, CNC machinists operate computer numeric control equipment to fabricate components and parts out of metal or plastic. In most cases, they earn around $46,975, which makes any formal training largely worthwhile.
29. Highway Maintenance Worker
Highway maintenance workers keep roadways in good condition. The bulk of the job involves prepping sights for fresh asphalt or refreshing roads that are breaking down due to wear and tear or were damaged by inclement weather or accidents. In exchange for their efforts, salaries near $44,340 are the norm.
30. Elevator Installer
Requiring an apprenticeship and certification to get started, elevator installers install, maintain, repair, and remove elevators from buildings. Additionally, they may troubleshoot malfunctions should they occur. In exchange for their expertise, a salary of around $76,071 a year is typical, though those with a significant amount of experience often earn more.
31. Avionics Technician
Avionics technicians are specialized aircraft maintenance and repair workers that focus on electrical instruments, such as navigation systems and communication devices. Most have at least a two-year degree relating to the field, such as one majoring in avionics, electronics, or something similar. In return for their expertise, annual salaries near $69,280 are the norm.
32. Warehouse Manager
Warehouse managers oversee the operation of distribution facilities. Along with supervisory duties, they often have to schedule maintenance, monitor lines of efficiency, handle inventory levels, and more.
Many warehouse managers work their way up into the position, though having a college degree in an area like logistics could fast-track your career. Either way, a salary near $90,461 is definitely possible.
33. Carpenter
A classic skilled trade, carpenters can make a significant sum in exchange for their construction capabilities. Whether it's framing or finishing work, carpenters use tools to make sure structures like homes are sound and safe.
Usually, they learn on the job or through apprenticeship programs. Once they gain enough experience, a carpenter often makes something close to $57,619 annually.
34. Auto Mechanic
For car enthusiasts, working as an auto mechanic could be a great fit, especially since you can earn around $69,122. In most cases, this career path starts with trade school, ensuring you know how to spot malfunctions, perform maintenance, and otherwise keep consumer vehicles in good working order.
35. Corrections Officer
Corrections officers ensure the safety of inmates, which is a big responsibility. It can involve patrols, security watches, and engaging with inmates, potentially during risky scenarios. As a result, the pay rates are usually near $47,839 even if you don't have any college. However, a degree in criminal science could boost your career potential, particularly if you want to become a supervisor one day.
Putting It All Together
At this point, you likely have a good idea of what a blue-collar worker is and what the various roles involve. If you're discovered that one of the highest-paying blue-collar jobs on this list might be a fit, that's great. Learn everything you can about the position and pursue it. That way, you can build an amazing career.
FREE

: Job Interview Questions & Answers PDF Cheat Sheet!


Download our "Job Interview Questions & Answers PDF Cheat Sheet" that gives you word-for-word sample answers to some of the most common interview questions including:
What Is Your Greatest Weakness?
What Is Your Greatest Strength?
Tell Me About Yourself
Why Should We Hire You?
And more!

—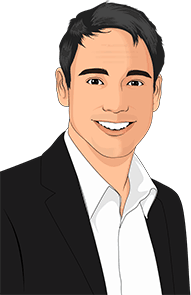 Co-founder and CTO of TheInterviewGuys.com. Jeff is a featured contributor delivering advice on job search, job interviews and career advancement, having published more than 50 pieces of unique content on the site, with his work being featured in top publications such as INC, ZDnet, MSN and more.
Learn more about The Interview Guys on our About Us page.