There are a ton of terms that describe different parts of the workforce, and most of them seem pretty familiar on the surface. In fact, the odds are high that you've heard the term "white-collar jobs." But do you know the white-collar job definition? What about which of the opportunities in this category are really worth pursuing?
Even if you're heard the phrase, that doesn't mean you know exactly what a white-collar worker is or the differences between blue-collar jobs vs. white-collar jobs. Luckily, we've got your back. If you want to know more about this kind of work, here's what you need to know.
What Is a White-Collar Job?
Before we dig into the best white-collar jobs, let's take a quick step back and answer these critical questions:
What is white-collar?
What is the white-collar job definition?
Is the white-collar meaning well-defined or a bit vague?
According to Merriam-Webster, the white-collar definition is "of, relating to, or constituting the class of salaried employees whose duties do not call for the wearing of work clothes or protective clothing." If you couple that with the Cambridge Dictionary white-collar worker definition – which says it's "relating to people who work in offices, doing work that needs mental rather than physical effort" – and the picture becomes a bit clearer.
So, generally speaking, office-based, computer-oriented, and administrative-type work tends to be considered white-collar. The same can go for many mid- to upper-management positions in companies that primarily have blue-collar workers.
In many ways, the white-collar job definition a bit vague. Why? Because a ton of positions can technically fall in that category.
"White-collar" isn't industry-specific. Instead, it has more to do with the kinds of tasks a person in those roles typically has to handle.
If you're wondering about blue-collar vs. white-collar, blue-collar work tends to involve a significant manual labor component, while white-collar usually doesn't. Industrial, manufacturing, construction, and similar industries rely heavily on blue-collar workers, even if not every position in the sector falls in that category.
While it isn't part of the formal definition, in many cases, white-collar worker positions do require some college education.
Yes, there are some entry-level office-based jobs that may allow you to get started with a high school diploma. For example, the receptionist job description qualifies as white-collar, and it doesn't necessarily require any college. But most do consider a college education as a must.
Top 20 White-Collar Jobs That Pay Well
1. Lawyer
If you're looking for a high-paying white-collar job, lawyer might be the quintessential example. You'll play an important role in the justice system, using your knowledge of the law to impact the outcome of trials, help people navigate complex situations, and more.
Along with an advanced degree, you'll have to pass the BAR exam to go down this road. But, when that's all taken care of, you could be making about $122,960 a year. Not too shabby.
2. Financial Manager
As a financial manager, your focus is on the financial health of the company you work for. You might monitor accounts, develop strategies, direct investment activity, and otherwise make decisions designed to help your employer achieve their bottom-line-oriented goals.
In most cases, a Bachelor's degree is necessary to get into this field. Once you have that, you could be well on your way to earning around $129,890 a year.
3. Software Developer
Did you know that software developer is a white-collar job that can potentially lead to a six-figure salary? It's true. As a software developer, earning about $107,510 a year is a real possibility. Awesome right?
You usually need a Bachelor's degree or other formal training – like a comprehensive bootcamp or two – to get started. Once you have that, you'll spend your days creating applications using your coding skills and other development capabilities.
4. Information Security Analyst
As an information security analyst, your main job is to keep company systems safe and secure. You'd identify vulnerabilities, implement security standards, and work to prevent breaches.
You usually need a Bachelor's degree to get into this field. But, once you have one, you could be well on your way to earning around $99,730 annually.
5. Accountant
If you're a math whiz, working as an accountant could be the right white-collar job for you. We've taken a close look at the accountant job description before, but your main responsibilities focus on overseeing accounts and reconciling records to ensure accuracy. In exchange for your skills, a yearly salary of about $71,550 is typical.
6. Market Research Analyst
After earning a Bachelor's degree, market research analysts use their skills to derive insights from customer data, market conditions, and more. Then, they share their findings to help companies boost sales, leading to higher profits.
In many cases, market research analysts earn a solid salary. Around $63,790 a year is the norm, though some certainly make more.
7. Biomedical Engineer
As a biomedical engineer, you'd focus on designing solutions that enhance patient care. This can include anything from medical devices to computer systems, depending on the nature of the role.
Generally, a Bachelor's degree is a must to get started in this field, though many professionals go further and get an advanced degree. Once you're working in these roles, earning around $91,410 annually is typical.
8. Administrative Services Manager
A leadership position in the administrative services space, administrative services managers oversee a company's office-oriented operations. This includes supervising clerical staff, establishing policies, and similar responsibilities.
Professionals in this field commonly have a Bachelor's degree. However, you may be able to work your way up into one of these positions. Regardless of how you get there, once you do, earning about $96,940 a year is the norm.
9. Medical Services Manager
If you're interested in the healthcare field but don't necessarily want to work directly with patients, becoming a medical services manager could be the perfect option. The role is administrative, focusing on anything from budgets to scheduling to facility operations.
Generally, medical services managers earn around $100,980 annually. Plus, demand for this kind of professional is growing fast, so pay rates could be rising in the near future.
10. Architect
A construction-industry job that's still white-collar, architects plan and design structures. Since ensuring the projects are safe is a must, it takes a college degree to get the skills necessary to work in this field. But once you get going, you can earn $80,750 a year, making the degree worthwhile.
11. Sales Manager
As a sales manager, you'd oversee sales department activities, train staff, and even handle a few accounts of your own. Usually, people in these positions have a college degree, giving them the necessary expertise. However, since the role pays around $126,640 annually, it could make heading to school completely worthwhile.
12. Distribution Manager
Here's one of the white-collar jobs that you may find in an industrial company. Distribution managers oversee logistical operations, including scheduling shipments, tracking inventories, and more.
In some cases, a Bachelor's degree is a must to get started. However, it may be possible to work your way up into this role as well. But, in either case, if you snag this job, earning $103,320 a year or so is what you'd have to look forward to.
13. Big Data Engineer
Big Data isn't so much a buzzword today as it is a way of life for many companies. That's why organizations continue to hire professionals who can help them make sense of all of the information they are gathering, creating opportunities to leverage the data to improve operations and profitability.
Big data engineers use their skills to identify patterns and trends in data, as well as providing actionable insights that companies can use to make improvements. In exchange for their expertise, salaries around $119,770 annually are pretty common.
JEFF'S TIP: If you want to pursue this career, you'll need a Bachelor's degree. While a handful of schools offer degrees focused on Big Data, this is still a relatively new field, so you may need to look for alternatives like computer science, computer engineering, or something similar. Just make sure you squeeze in as many data-oriented courses along the way as possible, ensuring you have the skills to be a great candidate.
14. Financial Analyst
Financial analysts aren't just responsible for accounting-style work; they also handle a range of planning, strategizing, and forecasting duties. They help companies or people make wiser financial decisions, using data and experience to guide them in the right direction.
In most cases, a Bachelor's degree is necessary to get started in one of these roles. With that, you are well on your way to earning about $81,590 a year.
15. Executive Assistant
Here's an office job that doesn't always require a college degree. In some cases, you can work your way up, allowing you to land a $69,539 a year job without any education beyond a high school diploma.
We've actually taken a deep-dive into the executive assistant job description previously, including the core duties. However, as a quick summary, you'd spend most of your days providing administrative support to a company leader, including managing schedules, creating reports, handling communications, and more.
16. Human Resources Manager
If you're looking for white-collar jobs with great earnings potential, consider human resources manager. We've taken a close look at the human resources manager job description before, but the gist is that these professionals handle personnel-related activities for organizations.
You need at least a Bachelor's degree to get started in human resources, but a Master's is more common if you want to reach this level. Once you get here, making about $116,720 a year is typical.
17. Ethical Hacker
Here's one of the white-collar jobs that may or may not require a degree. Some ethical hackers do have a college education, while others have used other approaches to hone their skills.
In either case, ethical hackers spend their days trying to find vulnerabilities that could be exploited in an organization's IT systems. That way, the organization can plug the holes.
Ethical hackers make a pretty penny. Usually, a salary around $106,541 a year is about average.
18. Buyer
If you're looking for an interesting white-collar job in the retail sector, becoming a buyer could be an excellent option. These professionals help acquire products for a retailer, ensuring that shelves stay stocked by negotiating contracts, monitoring deliveries, and more.
Usually, you'll need a degree and a bit of procurement experience to work your way into this field. Once your career gets underway, you'll likely be making about $69,600 a year.
19. Real Estate Agent
If you want a white-collar job that doesn't involve spending every moment in the office, you might want to consider pursuing a career as a real estate agent. These pros help people locate properties and move forward with purchases, providing critical insights, answering questions, hosting tours, and more along the way.
Real estate agents usually need some formal training to get licensed and tend to work on a commission basis. While the typical salary is around $50,730 a year, the potential for more is there. This is also a job that you might not have to work full-time, and you could have the option to completely set your own schedule.
20. Customer Service Manager
Like the job title suggests, customer service managers oversee customer service operations and staff for companies. Along with assisting customers directly, they'll train team members, monitor performance, and make sure the company's standards are met.
In some cases, you can work your way up into this role, though you can also use some college education to speed things along. Once there, you can typically expect to earn about $95,123 annually.
Putting It All Together
Ultimately, the white-collar jobs above are worth considering. If you're trying to figure out where to take your career, see if any of them intrigue you. If so, dig a bit deeper. You might find out that one of the positions above is just what you're looking for.
Thanks for reading!
P.S. You can land a job interview pretty quickly after applying for one of these jobs, so it pays to be prepared for your interview. That's why we've created an amazing free cheat sheet that will give you word-for-word answers for some of the toughest interview questions you are going to face in your upcoming interview.
Click below to get your free PDF now:
FREE

: Job Interview Questions & Answers PDF Cheat Sheet!


Download our "Job Interview Questions & Answers PDF Cheat Sheet" that gives you word-for-word sample answers to some of the most common interview questions including:
What Is Your Greatest Weakness?
What Is Your Greatest Strength?
Tell Me About Yourself
Why Should We Hire You?
And more!

—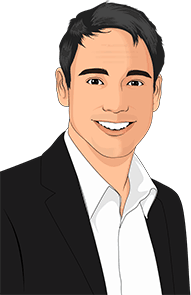 Co-founder and CTO of TheInterviewGuys.com. Jeff is a featured contributor delivering advice on job search, job interviews and career advancement, having published more than 50 pieces of unique content on the site, with his work being featured in top publications such as INC, ZDnet, MSN and more.
Learn more about The Interview Guys on our About Us page.