Teaching is one of the most rewarding and most challenging careers a person can pursue. When you work to become a teacher, you'll have the opportunity to mold young minds and shape the leaders, innovators, and world-changers of tomorrow. How amazing is that?
But, that journey isn't going to be struggle-free. You're going to deal with troublesome students, unruly classrooms, and complacent learners, at least on occasion. It won't be all fun and games, that's for sure. But it isn't all misery either. For most teachers, the reward of seeing smiling children reach their potential offsets the difficulties, often by 100-fold.
So You Want to Be a Teacher?
Before we dig into how to become a teacher, it's important to make sure that it's the right choice for you. Take a moment and ask yourself the following questions, and answer them honestly:
Am I patient?
Do I have good control over my emotions and temper?
Am I motivated to put in time outside of school hours?
Can I communicate well with children and adults?
Is helping others a driving passion?
Am I organized?
If you answered "yes" to all of the above, then that's a great start. However, you also need to look deeper. For example, are there school subjects you love? What about loathe?
Why do your subject preferences matter? Because that impacts your path. When you start teaching, you might focus on a single one for an entire career, particularly if you pursue high school or college education. If you aren't passionate about it, that could get dull pretty quick.
But, if you focus on younger groups, you might have to teach several, if not every, subject. That means having to deal with your least favorites, giving them the energy and attention they need to ensure your students learn. When you don't like a subject, that's challenging.
It's also important to note that there are going to be hard days or even hard years. At times, you'll bond with your students, which is an amazing experience. But, at least some of the time, you're going to have a student that you just can't seem to help. That can cut you to the core.
Finally, while the opportunity to make a difference can drive you, there's a decent shot you'll be underpaid and underappreciated, even if you're terrific. Some people can battle through that because teaching is more of a calling, but not everyone can. If constant reassurance and serious earning potential are important to you, then this may not be the best career choice.
What Qualities Do Good Teachers Have?
Being a good teacher requires more than just knowing the subjects you teach. Having certain traits increases your odds of success. If you want to excel, here's what you need to bring to the table:
Patience
Empathy
Organization
Time Management
Communication
Decision-Making
Critical-Thinking
Creativity
Adaptability
How Long Does It Take to Become a Teacher?
The "How long does it take to become a teacher?" question is a bit complex.
It doesn't have a single, straightforward answer. The timelines vary dramatically depending on the kind of teacher you want to be.
For example, you could focus on early childhood, elementary, middle school, high school, or college education. In some cases, becoming a high school or college-level teacher requires more education, so that path is longer.
Special education is also an option in any essentially every age group. Usually, since specialized training is involved, this road is longer than the traditional one.
Essentially, the path you choose determines your educational course. The amount of education you need alters the timeline. However, the journey toward becoming a teacher always starts in the same place: the Bachelor's degree.
While a Bachelor's is listed as a four-year degree, only 41 percent of first-time, full-time college students actually finish in that time. In fact, only 59 percent have their degree complete within six years.
So, how long does it take to become a teacher? At least four years, though probably more.
Teacher Education Requirements
Teacher education requirements vary by state. However, in nearly all cases, teachers have to have Bachelor's degrees at a minimum.
Often, getting a degree in education is a logical approach. Those programs focus on topics like how people learn, the creation of lesson plans, and other niche areas. Plus, you'll have to take classes in a range of standard subjects, like English, mathematics, and sciences.
Along the way, you'll also be prepped for the teacher certification exam. You can't teach if you aren't licensed in the state you want to work in, so ensuring you have the right information to pass the test is a core goal of most education programs.
But you don't have to get your Bachelor's degree in education to become a teacher. Now, this path is harder. Why? Because most Bachelor's in Education degrees prepare students for certification. If you get another degree, you aren't getting that benefit.
Exactly which additional hoops you'll have to jump through to become a teacher without an education degree varies from one state to the next. But you can count on the fact that there will be hoops.
Also, it's important to note that a Master's degree might be a necessity. In some states, high school teachers need Master's. In others, you may only need to go above a Bachelor's degree if you want to teach at the collegiate level.
Take a look at this chart from the US Bureau of Labor Statistics. It paints an interesting picture in terms of how a master's degree can help you earn more broken down by education field:
How Does Teacher Licensing Work?
In order to ensure that all teachers meet certain standards, states usually require them to take an exam to get licensed. Many states use PRAXIS exams, but some choose to administer their own instead.
While you'll need to research your state's requirements to see exactly what's involved, how the licensing itself works is pretty standard. Without a license, you can't teach in public schools.
NOTE: Once you have a license, you'll need to take steps to maintain it, such as by completing continuing education courses and adhering to the state's performance standards.
It's important to note that not all private schools require licenses to teach. However, all public schools do. If you don't get licensed, you are limiting your job opportunities; it's that simple.
How Does Teacher Training Work?
If you pursue a Bachelor's in Education, a critical part of your training is being a student-teacher. Usually, you'll spend time in a public school during your senior year, giving you an opportunity to hone your skills in the real world.
Now, you won't be left entirely to your own devices. Supervision abounds with these arrangements. Other teachers and school administrators will be involved, along with faculty members from your college.
Salary Expectations of a Teacher
How much a teacher makes varies by position. The median yearly pay for kindergarten and elementary school teachers comes in at $57,980, while high school teachers hit $60,320. If you go further and decide to teach in post-secondary institutions, the median salary is $78,470.
Now, those numbers are national medians. When you first start out, you should expect to secure compensation at that level. Where you work also impacts your earnings, as cost-of-living metrics usually affect teacher pay. For example, you'll likely earn less if you work in Arkansas than if you teach in California.
How to Nail Your Teacher Interview
Once you have your degree and your license, it's time to land a teaching job. Nailing your teacher interview can feel like a daunting task. Luckily, it doesn't have to be.
First, since you've spent time student teaching, you're guaranteed to have some examples of when you put your skills to work. Focus on those experiences where you genuinely shined. Those accomplishments can set you apart, so you want to find opportunities to introduce them.
For example, begin by researching behavioral interview questions and consider how those examples could be used as answers. Then, make sure your responses are compelling by using the STAR Method and the Tailoring Method.
JEFF'S TIP: When it comes to teacher interviews, you're almost guaranteed to be asked, "Why did you become a teacher?". Whatever you do, don't go with a cliché like "I love helping people" or "I enjoy working with children." Instead, relate an example from your life that shows what inspired you to take this path. Did one of your teachers make a massive difference to you? Talk about that. Did a teacher enrich the life of your child or one that's close to you? Then discuss that. You need to get a bit personal, so pick a meaningful anecdote and share it openly.
Putting It All Together
When it comes to becoming a teacher, the road can be long and arduous. But, it can also be so incredibly worthwhile. If the idea of teaching moves you, then make it happen. Use the information above to select the best path. Then, travel it with confidence. If you do, you'll be impacting the lives of students faster than you'd think.
Good luck on your journey if you choose the teacher's path!
—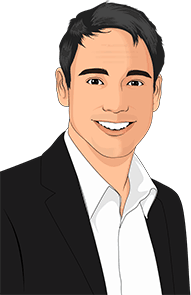 Co-founder and CTO of TheInterviewGuys.com. Jeff is a featured contributor delivering advice on job search, job interviews and career advancement, having published more than 50 pieces of unique content on the site, with his work being featured in top publications such as INC, ZDnet, MSN and more.
Learn more about The Interview Guys on our About Us page.