A stunning 81 percent of Americans own a smartphone. Why? Probably because these amazing pieces of tech are so versatile. You can do nearly anything with these little devices. Whether you want to send messages to friends, look up a recipe, or find a job, a handy-dandy smartphone can help.
But finding the best job search apps isn't easy. What's so hard about it? Well, there are about 2.7 million apps on Google Play and more than 1.8 million in the Apple App Store. Sure, only a fraction of them have anything to do with jobs, but that's still a lot of information to sort through.
Luckily, we have your back. We've done all of the digging so that you don't have to. Great, right?
If you're looking for the best job apps around, here's what you need to know.
What Is a Job Search App?
Alright, before we dig into the best job search apps, let's take a minute and talk about what a job search app even is and what they are for.
Job search apps are small pieces of software that allow users to learn about the job market. In most cases, they tap into a well-known job search website or resource, like a major job board or a recruitment agency.
However, some job search apps are largely informational. They give you tips, tricks, and guidance about how to manage a job search, and may or may not list openings or let you apply. You can research job search topics, like how to make a resume, cover letter tips, interview preparation, and more.
In many ways, job search apps are a lot like their website-based counterparts. You can create accounts, set up job alerts, upload resumes, look up information, and more.
Now, one of the main benefits of the best job search apps is push notifications. Instead of getting job alerts as an email, for example, you can have a notification appear on your phone.
When it comes to drawbacks, applying to open positions may be trickier on a job search app. Unless you have a copy of your resume saved on your phone or accessible through another app, you may have to upload your resume through the app's companion website.
Tailoring your resume through the app may also be tricky, if not impossible. The same can apply to cover letters, which should also be customized.
If you use productivity apps, too, you may be able to make the adjustments there, ensuring you can upload a targeted resume whenever the need arises. However, if you don't, then you may run into trouble.
JEFF'S TIP: If you do adjust your resume or cover letter using your smartphone, watch out for autocorrect! Autocorrect is a sneaky beast, and it may make a change that you don't notice right away. Since spelling mistakes, grammar errors, and incorrect word choices can seriously hurt your chances of getting a job, vigilance and thorough reviews are both a must.
Top 12 Job Search Apps for 2022
Here's a look at the top 12 best job apps for 2022.
1. Indeed Job Search
Indeed is a leader in the job search space. The site boasts over 250 million unique visitors each month. Plus, 10 new jobs go live on Indeed every second. That's impressive.
The Indeed Job Search app lets you tap into that massive database. As a bonus, the app is also brimming with helpful tips, research, and options for personalization.
You can also save jobs to your account through the app and then access them again through your computer. This can be ideal if you want to make sure your resume is tailored. Otherwise, you can submit your Indeed Resume using the app, allowing you to apply immediately.
However, it's important to note that the job search process can be a little clunky through the app (and on Indeed's website, to be honest). The filters may reset after you close and reopen the app, which is inconvenient. Additionally, you may see positions that aren't highly relevant to your criteria in the results, which is a bit annoying.
2. CareerBuilder
Another job search app from a major job board, the CareerBuilder job search app has a lot to offer. Once you create an account, you can craft and update customized resumes fairly easily, allowing you to apply directly from the app.
Additionally, you get access to some job search notification options to allow you to stay on top of new openings. The app is also AI-powered, allowing it to figure out which opportunities are actually in your immediate area (or within a set distance). You can even use AR to learn about jobs. The app will give you information as you pass by area companies, which is pretty cool, or you can use a map mode to see what's around.
Now, a number users do say that this app is a bit on the slow side. This can be frustrating, for sure.
Additionally, some users have received messages from "companies" that seem to be scams. While this isn't a CareerBuilder-specific issue, as it can happen with any site where employers can message you directly even if you haven't applied to a job with them, it puts a spotlight on how important vigilance and a bit of skepticism can be.
3. Glassdoor
Glassdoor is a top option for research. If you want to learn about a company's culture, reputation, pay scales, and similar details, it's a great app for that.
But you can also use the Glassdoor app for finding open jobs. You can search and browse current listings, using search criteria and filters to narrow down the results.
It is important to note that Glassdoor's app does fall short in a couple of areas. You can't fill out applications using your smartphone, which is a bummer. Additionally, the app's design takes a little time to get used to. Some users find it overwhelming and confusing at first, though it is possible to get the hang of it.
4. Snagajob
When it comes to hourly work, Snagajob is head and shoulders above the rest. It's really focused on that niche, making it an excellent resource for the non-salary workforce.
You can create a profile using information from Facebook, which can speed things up a bit, though you can also do it entirely from scratch. Once your profile is ready, you can use filters to find your ideal opportunities, including full-time, seasonal, summer-only, and part-time positions. You can narrow the results by industry or use keywords to refine the list.
Inside the Snagajob app, you'll also find a map feature. This lets you see what's available in your immediate area, a must for anyone who worries about their commute, needs to stay bus line adjacent, or otherwise has to take a company's location into account.
Many of Snagajob's listings only take a single click to apply. However, some do have a pretty lengthy application process, and it can be tricky to navigate using a smartphone. Additionally, you won't really find high-skilled salary positions here, so it isn't a great fit for everyone.
5. JobAware
The JobAware job search app is a bit different. It pulls listings from Indeed, so you won't necessarily find unique openings here. However, what it does is allow you to track your activities. You can categorize opportunities into segments like "dream jobs" and "second-choice jobs." Additionally, you can file jobs based on where you are in the process, like "applied" or "interviewing."
As an organizational tool, JobAware is excellent. So, if you have issues with tracking your activities, consider it.
6. LinkedIn
The quintessential social media site for professionals also has a handy app that can help you nail your job search. Not only can you network, read about emerging trends, and update your profile, but you can also use it to search for opportunities.
One of the benefits of using LinkedIn's app is that you may be able to submit your profile (in lieu of a resume) when you apply for a position. Since your LinkedIn profile can hold more information than you'd usually list in a resume, it may take less time to ensure your application targets the role.
Plus, you can get push notifications, take advantage of your InMail box, and reach out to area recruiters with ease. Just keep in mind that LinkedIn isn't always a go-to job ad source for some companies, so it may only contain a fraction of what's available in your area. Additionally, it leans professional, so it may not work as well for all careers or entry-level opportunities in some industries.
7. Simply Hired
Simply Hired is a job search aggregator, meaning it collects information about open positions from all over the internet. It was acquired by Recruit Holdings, the company that owns Indeed, in 2016. However, Simply Hired does list more than what you find on Indeed alone.
By and large, the app is search-based, so you do have to work to find relevant positions instead of having them sent straight to you after you choose some criteria. At times, you can apply right through the app. In other situations, you may be shuttled off to the job posting's original source website, which is a bit cumbersome. However, Simply Hired is a great information source overall.
8. Job Search by ZipRecruiter
ZipRecruiter is another aggregator, making it great for learning about positions posted all over the internet. The search features are robust, and you can sign up for notifications, which is incredibly convenient.
You also get notified if an employer checks out your resume, which is a nice touch. And you'll get custom recommendations when you apply to jobs, showing you similar openings that may also meet your needs. However, it can take a little time to tune the filters to actually see the results you want, though it isn't too bad once you get the hang of it.
9. Good&Co
The Good&Co app is a little different. It's more about figuring out what kinds of careers or companies will resonate with you than anything else. You can take quizzes that help the app figure out what type of work may suit you best and your perfect potential employer based on company culture, which is pretty cool.
However, while the app may show you information about jobs and companies, you can't necessarily apply through the app. Instead, you'll be ferried off to a third-party job board for that part, which is a bit inconvenient.
10. LinkUp
The LinkUp experience is a bit different. This app focuses on aggregating open job data from employer websites, not job boards. While this means there may be fewer listings, it also reduces the likelihood you'll encounter scams dramatically. As a result, it's worth checking out.
11. Monster
A classic in the job search space, Monster's job search app offers a modern approach. You can swipe right to apply and swipe left to pass, making it a very user-friendly option. Plus, uploading your resume is simple, and they have alerts that let you know when employers check out your profile.
However, the search filtering leaves a bit to be desired. There's a good chance you'll see positions that don't align with your criteria, so keep that in mind.
12. Remotely
If you're looking for a remote job, the Remotely app is a great tool. It only lists remote positions, so you don't have to worry about tripping across your dream role only to find out its location-specific.
The biggest trick with Remotely is it isn't as feature-rich as some alternatives. You can't save your application once it's in-progress, for example, which isn't ideal.
Putting It All Together
Ultimately, the options above are some of the best job search apps around. Take advantage of what they have to offer, and you'll be on your way to your next opportunity in no time.
Thanks for reading!
—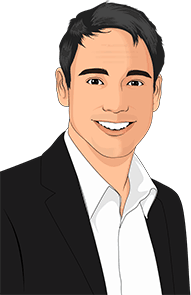 Co-founder and CTO of TheInterviewGuys.com. Jeff is a featured contributor delivering advice on job search, job interviews and career advancement, having published more than 50 pieces of unique content on the site, with his work being featured in top publications such as INC, ZDnet, MSN and more.
Learn more about The Interview Guys on our About Us page.