When many people look for work, they don't necessarily want a full-time, year-round position. Instead, their goal is to find something that only lasts a few months but is still reasonably steady. That's where seasonal jobs come in.
With seasonal work, you can earn some extra cash without the long-term commitment that comes with a full-time, permanent position. Pretty cool, right? We think so.
If you're looking for great paying seasonal jobs, here's everything you need to know about these opportunities.
What Is a Seasonal Job?
Before we take a close look at the top seasonal jobs around, let's pause for a second and answer a crucial question: what is a seasonal job anyway?
Well, in the most basic sense, a seasonal job is any role that lasts for just part of the year. The most common version is holiday jobs, those positions that open up during the winter shopping season but fade away afterward.
However, those aren't the only opportunities. Many industries have peak seasons during the spring and summer, too. To handle the uptick in demand, they bring on extra hands for a few months. Then, once the peak season ends, those workers can move onto other things.
Some seasonal jobs are full-time. Others are part-time, and a few may even be weekend only. It all depends on the company's needs.
When it comes to landing one of these roles, you actually need to start job searching before the season begins. Why? Because the companies want to have their supplemental workforce in place a bit before they need them. That way, when peak season arrives, they can ramp up with ease.
Are there any drawbacks to seasonal work? Well, the biggest is that these jobs aren't technically meant to last. Sure, if you're really impressive in the position, you might – emphasis on "might" – get offered a permanent job when the season ends. But that doesn't always happen; it's just a possibility.
Otherwise, seasonal jobs can be pretty amazing. Many pay quite well, and they create opportunities to boost your skills, build your network, and more. Pretty cool, right?
JEFF'S TIP: Are you battling against a gap in your resume? Consider a seasonal job! Often, seasonal positions are easier to land, so you might be able to use one to close the gap. That way, you'll have a recent role you can showcase when you apply for permanent positions. Plus, since the job wasn't technically meant to last beyond a few months, it's easy to explain why you left once it was over. All in all, that works in your favor, letting you get your career back on track as quickly as possible.

Ultimately, these short-term positions have a ton to offer. If you want to learn about the best seasonal opportunities, keep reading.
Top 18 Highest Paying Seasonal Jobs
1. Package Delivery Driver
During the holiday season, package delivery companies like UPS and FedEx need more hands on deck. As a result, they often hire seasonal delivery drivers, ensuring all of the packages can make it to their destinations on time.

Generally, package delivery drivers earn around $15.99 per hour. The requirements to land the job tend to be fairly minimal, too. As long as you have a valid driver's license, a good driving record, and can do some heavy lifting, that may be all it takes to snag one of these jobs.
2. Warehouse Associate
Another one of the seasonal jobs that's usually tied to the holidays, many retailers and product manufacturers need more warehouse associated during the peak shopping season. Whether your job is to move inventory or handle some ordering picking and packing, you could be making around $13.80 per hour in this short-term role.
3. Retail Sales Associate
When it comes to classic holiday jobs, retail sales associate is probably the quintessential example. When everyone's out buying gifts, retailers need more employees in stores, ensuring customers' needs are met. It's that simple.

Again, this is a job with a low barrier to entry. If you have a great attitude, you may not even need any customer service experience.

Plus, this is one of the seasonal part-time jobs, which may be a schedule you'd prefer. You'll be able to earn $12.23 per hour for a few months and might qualify for an employee discount, too.
4. Landscaping Worker
If you want a seasonal summer job, then becoming a landscaping worker might be your best bet. These positions tend to pick up when the weather gets warmer and taper off when the temperature drops.

The work itself can be quite physical, which is excellent if you want to stay in shape. Plus, you could make around $15.56 per hour. Not bad, right?
5. Amusement and Water Park Attendants
Another option for the summer, amusement and water park attendants help ensure these popular recreation destinations run smoothly when demand rises. Duties can involve anything from handling ticket sales to operating rides, though they may also involve clean-up, snack bar operations, and even opportunities to be part of an entertaining show.

Depending on the exact nature of the work, the pay rate can vary. However, $11.70 per hour is pretty common.
6. Lifeguard
When the temperature rises, more people head to beaches and pools to enjoy a nice dip. As a result, many places have to hire seasonal lifeguards, ensuring visitors remain safe while there.

In many cases, lifeguards do need a bit of training, including CPR certifications. The ability to swim is also essential, for obvious reasons. But if you have everything you need, you could make $12.20 per hour keeping an eye on the pool or beach and responding to emergencies, should one arise.
7. Ski Patrol
If you're a solid skier and want to keep visitors to the slopes safe, landing a seasonal ski patrol job could be your perfect option. Like lifeguards, you usually need some training, particularly in areas like first aid. However, once you get your credentials in order, you'll likely earn around $12.20 per hour.
8. Resort Desk Clerk
Many resorts have peak seasons. When demand rises, they need extra desk clerks to assist with checking guests in and out, taking reservations, and addressing common issues.

Usually, you can receive on-the-job training that covers everything you'll need to know. As for pay, $12.47 per hour is typical.
9. Tax Preparer
If you've got some accounting skills but aren't interested in a full-time role, then being a tax preparer might be right up your alley. Usually, the main tax season runs from January 1 through April 15 each year, as that's when most people file their income taxes.

With this job, you can freelance, run your own business, or take a seasonal role with another company. In any case, making around $22.53 per hour is the norm.
10. Tour Guide
Most tourist attractions are busier during the vacation season, which is typically the summer. Museums, historical sites, and similar attractions frequently hire additional tour guides during the warmer months, ensuring they have enough support when the number of visitors goes up.

If you know your stuff, you could make about $14.74 per hour sharing your knowledge. Plus, it's a great way to stay lightly active, as you'll commonly do a fair bit of walking.
11. Gift Wrapper
Another one of the holiday jobs, many retailers and shopping centers hire gift wrappers to assist customers by wrapping their gift purchases. In most cases, these positions only last a couple of months, at most. But you'll make around $12.42 per hour along the way, which is pretty nice.
12. Call Center Rep
If a company has a seasonal uptick in demand, that usually means customers need more support during those months, too. Some businesses expand their call center staff during those times, ensuring customers can get answers to their questions or assistance with issues without an incredibly long wait.

Usually, these positions are seasonal but full-time. However, there could be part-time options, as well as work from home opportunities. In any case, you'll usually make near $16.69 per hour in these kinds of jobs.
13. Sports Referee
Sports leagues are common in nearly every city. Whether it's youth games through area schools or municipal adult leagues, all of them need one thing: referees. If you know a sport's rules well and are willing to work during game times – which could include weekends – it is a solid option for seasonal work.

Generally, these jobs last through a specific sport's season, so you can have a few months of work each year. During that time, making $13.72 per hour is typical.
14. Product Demonstrator
While this can also be a year-round job, demand for product demonstrators often rises during the holidays. In these roles, you try to entice shoppers to purchase the item you're showcasing, usually by providing samples or showing off its capabilities.

Product demonstrators can make a decent wage, too. In most cases, $15.99 per hour is the norm, though some certainly earn more.
15. Holiday Display Creator
During the winter months, many retailers create elaborate store and window displays that celebrate the season. If you want to spend your time putting up holiday decorations, be on the lookout for seasonal window trimmer and display creator opportunities.

While they may be few and far between, these short-term roles can be a fun option for creative individuals. Plus, you could earn near $15.31 per hour, which could really boost your holiday shopping budget.
16. Restaurant Server
Cities that are popular with tourists during specific times of year typically need more restaurant servers seasonally. They allow eating establishments to remain efficient when demand rises, leading to short-term jobs to augment permanent staff.

As a server, earning around $11.00 per hour is typical. However, you could certainly snag more if you go the extra mile, leading to improved tips.
17. Event A/V Technician
If you live near a major event space, like a conference center, and have some audio/visual expertise, working as an event A/V technician could be a great seasonal job for you. Many areas have event seasons where demand goes up, creating a need for some additional short-term hires.

Usually, you'll focus your time on setting up or adjusting equipment for various kinds of presentations. However, you might also get to work on concerts, sporting events, and more, all while earning around $24.65 per hour.
18. Santa Claus
If you have the right look (or are willing to wear the costuming to fake it) and are good with children, working as a seasonal Santa Claus could be the right option for you. The role can be surprisingly demanding, but the pay rate is higher than you might expect. Some Santa actors make $5,000 to $15,000 in a single season, which usually lasts around 30 to 40 days. However, some earn $20,000, $25,000, or more, which is really impressive.
Putting It All Together
Ultimately, seasonal jobs are versatile options for your career. You don't have to work in the role for the full year, giving you some flexibility that isn't available in a traditional full-time position.

If you're interested in seasonal work, each of the options above is worth putting on the table. Many of them pay more than the alternatives, allowing you to earn a pretty penny in less time.

Thanks for reading!

P.S. You can land a job interview pretty quickly after applying for one of these jobs, so it pays to be prepared for your interview. That's why we've created an amazing free cheat sheet that will give you word-for-word answers for some of the toughest interview questions you are going to face in your upcoming interview.

Click below to get your free PDF now:
FREE: Job Interview Questions & Answers PDF Cheat Sheet!

Download our "Job Interview Questions & Answers PDF Cheat Sheet" that gives you word-for-word sample answers to some of the most common interview questions including:
What Is Your Greatest Weakness?
What Is Your Greatest Strength?
Tell Me About Yourself
Why Should We Hire You?
And more!

—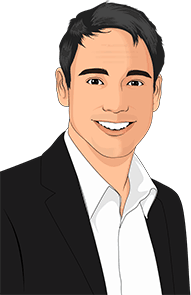 Co-founder and CTO of TheInterviewGuys.com. Jeff is a featured contributor delivering advice on job search, job interviews and career advancement, having published more than 50 pieces of unique content on the site, with his work being featured in top publications such as INC, ZDnet, MSN and more.

Learn more about The Interview Guys on our About Us page.