English majors get a lot of flak. Many people assume there aren't many career options for professionals with English degrees beyond teaching and writing. But the real question is, is that true?
Luckily, it isn't. While both of those are great jobs for English degrees, they aren't the only options. In reality, the world can be an incredibly bright place for anyone who studied English, and jobs for English majors are plentiful and surprisingly varied.
If you are wondering, "What can you do with an English degree?" here's a look into careers for English majors.
What Is an English Major, and What Does a Career in English Look Like? Why Does It Matter?
Before we focus on jobs for English majors, let's cover a few basics. Knowing what an English major is and what a career in English looks like is beneficial. It'll help you understand more about the field's career potential.
To put it simply, an English major is any student that focuses their studies on the English language. This can include writing, literature, cultural language development, and much, much more.
By earning an English degree, a variety of career paths suddenly become open to you. A strong understanding of the English language is valuable in a slew of fields. It can be an incredibly versatile degree, allowing you to head in a surprising number of directions.
[feature_box style="28″ only_advanced="There%20are%20no%20title%20options%20for%20the%20choosen%20style" alignment="center"]JEFF'S TIP: English majors can boost their career success by picking a minor strategically. For example, if you minor in computer science or information technology, you might be a natural fit for a technical writing job. You'll be able to combine both areas into a single career path, which could increase your odds of being viewed as an asset by hiring managers while providing you with a ton of career satisfaction.[/feature_box]
Top 18 Jobs for English Majors
Now that you have a general idea of what English majors are, it's time to take the next step. Here's an overview of the top 18 jobs for English majors and what they have to offer:
1. Teacher
Yes, we know we mentioned that there are jobs for English majors beyond teaching, but that doesn't mean this option shouldn't be on the list. It gives you a chance to share your passion for the subject with developing, young minds, and that's awesome.
You may be able to start teaching with an English degree. However, some states require education degrees, so it's important to keep that in mind.
Working as a teacher can give you a pretty decent salary. As a middle school or high school teacher, making about $59,660 and $61,600 a year, respectively, is possible. With time, you may even be able to cross $100,000.
College professors typically bring in closer to $79,540 a year, which is pretty solid. However, the top 10 percent of college instructors bring in more than $174,960. Awesome, right?
2. Technical Writer
Also an amazing job for introverts, technical writers create different kinds of documentation. This could include instruction manuals, how-to guides, formal reports, and articles, depending on the role.
Being a technical writer means you can put your English major to work while also joining the exciting world of technology. Plus, you can make about $72,850 a year fairly easily and, with time, might be able to snag a salary closer to $117,250.
3. Content Creator
The online world is filled with content. While some blog owners and companies handle their own posts and articles, others choose to hire experts. That makes this one of the great entry-level writing jobs for English majors, allowing you to take your skills and apply them.
Content creators typically make about $38,157, though top performers can earn more than $46,537. Many content creators choose to freelance, allowing them to work on a variety of engaging projects while keeping full control over their schedules. As a result, this can be one of the most flexible and engaging English degree jobs around.
4. Editor
If you have a keen eye, you could take your degree and use it to launch a career as an editor. You'd spend time reviewing the work of others, offering insights and constructive recommendations.
Editors can review articles, books, manuals, and more. In exchange for their expertise, they usually secure salaries near $61,370. If you reach the top 10 percent, then $122,280+ is possible.
5. Public Relations Specialists
One of the somewhat unexpected jobs for English degrees is public relations specialist. In this role, you'd use your skills to generate positive buzz about your client, making sure the right story is told by the media and that your message is carried by leading outlets.
English skills make creating a compelling story easier. Additionally, they are fundamental for creating a great press release. In exchange for your know-how, a salary of $61,150 is typical. But the best and brightest can make $115,430 or more, which is impressive.
6. Journalist
Superior writing skills are crucial for journalists. That's why an English degree can be such an amazing foundation. You'll be able to take your skills and use them to create engaging articles or other materials, captivating readers, listeners, or viewers.
As a journalist, an annual salary of $46,270 is typical. If you build some renown, you may even be able to snag $117,170 a year or more.
7. Copywriter
Copywriting is where English skills and marketing prowess come together. These professionals create short-form content, like landing pages, product descriptions, email marketing messages, and more.
Skilled copywriters can make about $63,200 a year. However, the best and brightest might be able to make significantly more.
8. SEO Specialists
A somewhat niche English major job, SEO specialists focus on creating and optimizing digital content that improves the sites ranking on search engines. It requires knowledge of keywords as well as strong writing skills, ensuring the content is engaging and correct.
When it comes to careers for English majors, SEO specialist is a bit of a newcomer. However, with annual pay rates of around $67,930, it's a solid option.
9. Lawyer
If you are willing to take your education further, an English degree can be a great starting point for a career as a lawyer. Writing and language skills are essential for attorneys, ensuring they can convey a message clearly and convincingly.
While you'll need to pass the BAR first (something else where English skills come in handy), for your effort, making $122,960 a year is par for the course. Plus, earning over $208,000 is on the table in time.
10. Paralegal
Having an English degree could work as a foundation for a career as a paralegal. The paralegal job description is loaded with skills English majors would have. While you might need to complete an additional program to be legible for this path, it would let you use your writing skills to help law offices and attorneys.
Once you finish any extra training, making $51,740 a year is pretty common. In time, you might be able to join the top 10 percent of earners, leading to a salary of $82,500 or more.
11. Speechwriter
Being a speechwriter can be an incredibly intriguing career option. You may help politicians and political candidates build voter interest, assist business executives with public announcements, or work with other high-powered individuals who need to articulate an idea clearly.
When it comes to English major jobs, this one is particularly lucrative. If you can get into the field, $134,795 a year is typical. Plus, you could cross over $206,789 if you really shine.
12. Translator
If you're fluent in another language and have an English degree, finding a position as a translator could be a great move. You can use your skills to help two people or groups communicate, even if they don't have a language in common.
As a translator, you could expect to earn about $51,830. As you build up your skills and gain experience, even $94,730 or more isn't out of the question.
13. Communications Officer
Government agencies hire communications officers to make sure that anything they release publicly is well-written and accurate. This can include press releases, website content, social media posts, speeches, and much more, making the work varied.
As a communication officer, making $71,662 a year is pretty standard. With time, you may be able to bring in over $101,907, which is pretty sweet.
14. Grant Writer
Grant writers are critically important for a variety of research groups, historical sites, and non-profit organizations. Usually, grants fund core operations and special projects, so having a strong grant writer onboard increases the odds that an organization will get cash when it needs it.
In most cases, grant writers make about $71,252 a year, though the top performers can earn over $88,049. This job can also be a great option for English majors who would prefer a flexible career, as it lends itself well to freelancing and short-term contract arrangements.
15. Executive Assistants
Based on a typical executive assistant job description, these administrative professionals support business executives in a variety of ways, including by handling a writing- and communication-oriented duties. Creating reports and presentations, handling correspondence, and taking care of research are common parts of the job.
As an executive assistant, an annual salary near $60,890 is the norm. In time, you might even be able to make more than $91,330, which is pretty exciting.
16. Scriptwriter
Did you know you can take your English degree and use it to break into television and movies? It's true. As a scriptwriter, you can create dialog for characters, allowing you to work in the entertainment industry.
Scriptwriters usually earn around $63,321 a year. However, making more than $97,141 is possible, especially if you prove yourself as a professional.
17. Librarian
If you are open to finishing some more schooling, you could pivot your English degree into a career as a librarian. Along with community libraries, K-12 schools, colleges, museums, law offices, and more all hire pros to take care of their libraries.
Once you have a Master's in library science, you could make $59,050 a year fairly easily. With time, a salary above $93,050 is even possible.
18. Literary Agent
Literary agents represent authors, helping them get published. If you're a bit bold, enjoy marketing, and have excellent English skills, it could be a great match.
As a literary agent, you could make an annual salary near $73,740. If you snag a big client, earning more than $189,420 could even be possible.
Putting It All Together
Ultimately, all of the jobs for English majors above are worth checking out. They'll let you translate your love of language into a profession. So, review the list above and see which options seem right to you. Then, you can move forward confidently into one of the outstanding careers for English majors.
P.S. You can land a job interview pretty quickly after applying for one of these jobs, so it pays to be prepared for your interview. That's why we've created an amazing free cheat sheet that will give you word-for-word answers for some of the toughest interview questions you are going to face in your upcoming interview.
Click below to get your free PDF now:
FREE

: Job Interview Questions & Answers PDF Cheat Sheet!


Download our "Job Interview Questions & Answers PDF Cheat Sheet" that gives you word-for-word sample answers to some of the most common interview questions including:
What Is Your Greatest Weakness?
What Is Your Greatest Strength?
Tell Me About Yourself
Why Should We Hire You?
And more!

—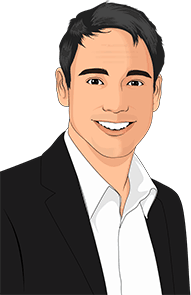 Co-founder and CTO of TheInterviewGuys.com. Jeff is a featured contributor delivering advice on job search, job interviews and career advancement, having published more than 50 pieces of unique content on the site, with his work being featured in top publications such as INC, ZDnet, MSN and more.
Learn more about The Interview Guys on our About Us page.