While many teachers adore their time in the classroom, after a while, burnout creeps up, leaving many looking for jobs for former teachers instead of staying in education. Sure, shaping the minds of future generations is amazing, but the red tape, politics, budget cuts, and other troubles that come with these positions are hard to handle. In the end, not everyone makes it.
When that happens, most don't leave the working world. Instead, they pivot, looking for great second careers for teachers. Luckily, there are some stellar options out there. If you are wondering where you should set your sights, here's what you need to know about alternative jobs for teachers.
Leaving Teaching Behind – What Can You Expect?
Before we dig into the best jobs for former teachers, let's take a step back and look at what shifting directions is like. If you decide to leave the world of teaching behind, you're making a career change. That always comes with challenges, no matter what field you're moving away from or where you're heading.
But that doesn't mean you don't have a ton going for you. Your time in the classroom has probably helped you build some high-value skills, particularly in arenas like communication, organization, attention-to-detail, and emotional intelligence. Those are muscles you likely flexed every day, and you can carry them with you no matter where you decide to head.
Plus, many industries welcome former teachers with open arms. For example, the world of corporate training can be a great match, as well as the sales industry, where being able to breakdown complex information into something understandable can be a boon. And let's not overlook customer service, where patience, communication, and emotional intelligence can be must-have skills.
But that only scratches the surface. Depending on your subject-matter expertise, you may have a slew of options available. The important part is to think about your transferrable skills as well as your goals and preferences. That way, you can look at the various jobs for retired teachers and pick the one that's right for you.
How to Use Your Classroom Skills in Your New Career
Many of your classroom skills can easily be leveraged in other niches. For example, teachers spend their time presenting information to a group. That's something you can use in a conference room just as easily as you can in a classroom.
You also know how to take a complex idea and break it down. That's another skill you can leverage. Whether it's writing instruction documentation or helping a colleague learn something new, you could be a go-to person.
Teachers are also expert negotiators and have a ridiculous amount of patience. If you end up in a job that requires you to review and update contracts, those skills will help you shine.
That's just some of how you can take your classroom skills and apply them to other responsibilities. Nearly every soft skill you honed is valuable in the business world once you put it to work.
Common Mistakes Made by Former Teachers When They Are Looking for Jobs and How to Avoid Them
Certain mistakes can completely derail a career change. Usually, when you're switching fields, you have to put forth some extra effort. Why? You have to convince a hiring manager that your experience is relevant, even if it doesn't seem so initially. Otherwise, no one will give you a chance.
So, how do you avoid that trap? Well, first, you have to learn the value of your transferable skills. We talked about this a little bit above, but it's worth repeating. You have capabilities that work in other niches; you just need to identify them and show them off.
This doesn't fall too far from a second mistake: not updating your resume and LinkedIn profile to match your new career goals. You can't rely on the same information that landed you your last teaching gig. Instead, you need to tailor your resume and profile to mesh with your target field. That way, it focuses more on what you have to offer a future employer instead of your past.
Finally, when it comes time to interview, watch out for teacher voice. In a classroom, you had to be the sole authority, ensuring everything remained focused and under control. The trick is, that tone might not resonate well with a hiring manager. So, make sure you adjust your approach when you answer questions. That way, you won't come across the wrong way.
Top 15 Jobs for Former Teachers
Here is a look at the top 15 jobs for former teachers.
1. School Administration
Just because you want to leave the classroom doesn't mean you have to abandon the world of education. Many teachers are particularly well primed to shine as administrators. Why? Because they understand what it's like to be on the other side of the equation.
Now, what you need to do to shift into administration may vary. Depending on your current degree and license, you might already meet the requirements. However, some schools or districts could require additional credentials.
Still, with this second career for teachers, you could earn around $96,400 per year. That could make any extra steps completely worthwhile.
2. Instructional Coordinator
Here's another teaching-adjacent option that you might be able to hop right into. As an instructional coordinator, you'd help oversee school curriculums, as well as develop materials and assess the effectiveness of the programs.
In many cases, this is one of the jobs for former teachers that doesn't require additional education or training. Plus, you can make around $66,290 per year, which is certainly respectable.
3. Education Consultant
Another simple second career option is becoming an education consultant. This role can actually head in a few directions. For example, you might handle duties similar to the instructional coordinator above. However, you may also have different responsibilities.
For example, you might consult with homeschool teachers, helping them align their efforts with the local curriculum or graduation requirements. You may be able to snag a job with an EdTech company, assisting them as they shape their newest product or service. The possibilities are practically endless.
Overall, earning a salary near $101,685 a year isn't out of the question. Plus, you may be able to do this part-time or virtually, which is a bonus.
4. Corporate Trainer
If you want to really put your classroom skills to work but don't want to focus on children or traditional schools, pivoting into the world of corporate training can be a great option. You'd still help people develop skills and grow their knowledge; you'd just be dealing with professionals instead of kids.
Training and development specialists can earn about $61,210 a year, which is solid. Plus, you typically won't need a new degree to get started.
5. Curriculum Sales Representative
As we mentioned above, teachers have a knack for breaking down complex information and making it understandable. Additionally, they can be pretty convincing speakers. Both of those skills work well in the world of sales, and there's even a sales niche that might be right up your alley.
As a curriculum sales representative, you contact school districts to showcase the curriculum you represent. While you're earning potential can vary, something in the $72,815 to $110,150 a year range isn't out of the question.
6. After School Program Coordinator
Usually, working as an after school program coordinator means planning and overseeing activities for children who participate in the program. Exactly what that entails may vary depending on the program itself, though the goal is normally to keep the children engaged while ensuring their safety.
This option can be a great way to help your community, all while earning about $33,962 per year. In fact, this may be the perfect option for anyone looking for jobs for retired teachers who have retirement income.
7. Admissions Counselor
Another administrative role that can be a great option for former teachers, admissions counselors work for colleges, supporting the admissions department. In some cases, you may help make decisions about applicants. In others, you may attend college fairs or connect with students to convince them your school is the place to be.
As an admission counselor, earning about $43,220 a year is the norm. Plus, you'll get access to a great benefits package and might be able to keep stashing cash into your teacher retirement plan, depending on whether you choose a public college and how your state runs its programs.
8. Textbook Author or Editor
Textbooks don't just materialize out of thin air. Instead, they are written by subject-matter experts, something that you may be after spending time as a teacher. If you want to make use of your experience and have great written communication skills, this could be an excellent option, allowing you to earn around $62,170 a year.
However, you can also go in a slightly different direction. After a new textbook is written, it's usually reviewed by other subject-matter experts to ensure accuracy. If you go that route, you might be able to bring in $61,370 reviewing the work of others.
As a bonus, both of these can be online jobs for teachers. Usually, the writing or review process doesn't have to be done in a traditional workplace; you can do it from home instead.
9. Museum Tour Guide
If you're looking for something low-key, consider becoming a museum tour guide. This can be a great part-time option, particularly if a local museum showcases pieces that align with your educational specialty.
You'll get to spend your days talking about exhibits and answering questions from visitors. In exchange for your time, you'll earn about $13.27 per hour, which isn't bad for low-stress work.
10. Private Tutor
If you enjoyed teaching but didn't love everything that comes with the job, why not continue with the part you love by becoming a tutor? You can work with students one-on-one, sharing your knowledge, and helping them learn and grow.
Plus, you can control your schedule, which is a nice option if you'd rather be part-time. And you can even do it remotely, making it a great online job for teachers who want to leave the classroom.
As a tutor, making around $39,350 a year is typical. However, you could come out with more since you've got teaching credentials.
11. Personal Trainer
Alright, this one might catch you a bit off guard. But, the thing is, if you're physically fit and enjoy working out, you might be a great personal trainer.
Part of a teacher's job is to motivate students to keep pushing. That's something a personal trainer needs to do, too. While you might need a little extra training or a license, it's an option worth considering. Plus, you could make $40,390 a year or so, all while staying active and helping people be their best selves.
12. Freelance Writer
Another one of the online jobs for teachers, working as a freelance writer can be both flexible and lucrative. Plus, it's a great way to leverage your subject-matter expertise, using it to churn out online content for companies.
Usually, bringing in around $30.39 per hour is normal. However, if you've got a lot of knowledge in an in-demand topic, you could certainly command a higher salary.
JEFF'S TIP: Teachers may be particularly well-suited to writing in the parenting category, as well as education and sites that focus on the subject you taught. Plus, you might be able to shine in the EdTech industry as a writer, thanks to your experience as a teacher. There are a lot of possibilities, so don't assume that you can only write in one niche.
13. Event Planner
Teachers are adept at coordinating and organizing, skills that are also critical for event planners. If you would like to help others create their perfect party, wedding, or other engagement, this could be the career for you.
You could also go the professional route, focusing your new career on meetings and conventions. In any case, you could make about $50,600 a year using the skills you already have, which is awesome.
14. Personal Finance Advisor
If your teaching career focused on math, why not pivot into a career as a personal finance advisor. In that role, you'd assist people as they make budgets, ensure they understand the nuances of using credit, and otherwise keep their financial house in order. For your time, you'd make around $87,850 a year, which is certainly respectable.
15. Library Assistant
While you may need a degree in library science to become a librarian, you might be able to land a library assistant job with your current credentials. In this role, you'd assist visitors with finding information, help out with events, and may even get to share some of your expertise.
In many cases, library assistants earn about $14.69 per hour. Plus, this low-stress job can be part-time, which may be ideal if you're looking for a post-retirement option.
Putting It All Together
Ultimately, all of the jobs for former teachers above are worth exploring. Consider how you envision your next step, then choose an option that feels right for you.
P.S. You can land a job interview pretty quickly after applying for one of these jobs, so it pays to be prepared for your interview. That's why we've created an amazing free cheat sheet that will give you word-for-word answers for some of the toughest interview questions you are going to face in your upcoming interview.
Click below to get your free PDF now:
FREE

: Job Interview Questions & Answers PDF Cheat Sheet!


Download our "Job Interview Questions & Answers PDF Cheat Sheet" that gives you word-for-word sample answers to some of the most common interview questions including:
What Is Your Greatest Weakness?
What Is Your Greatest Strength?
Tell Me About Yourself
Why Should We Hire You?
And more!

—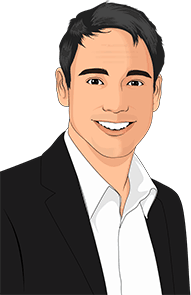 Co-founder and CTO of TheInterviewGuys.com. Jeff is a featured contributor delivering advice on job search, job interviews and career advancement, having published more than 50 pieces of unique content on the site, with his work being featured in top publications such as INC, ZDnet, MSN and more.
Learn more about The Interview Guys on our About Us page.