Math may be one of the most complained about subjects around. For some, looking at numbers and symbols is nothing but headache-inducing. But, for others, that isn't the case. Instead, math feels like home.
It's that warm feeling that makes some people choose to become math majors. They want to focus their careers on all things numeric, allowing their analytical tendencies to shine.
But many people also wonder, what kind of jobs for math majors are there? Where exactly can a mathematics degree take me? If you're considering majoring in math, here's what you need to know.
What Are Math Majors, and What Does a Career in Math Look Like? Why Does It Matter?
Before we take a deep dive into mathematics jobs, let's take a step back and look at a few things.
First, a math major means focusing on mathematics during your time in college. You'll study the relationships between numbers, including their structures and the various patterns that can exist. Along the way, you usually take a wide variety of math classes, building on concepts to deepen your understanding.
Now, what can you do with a math degree? A lot, really. Your skills can apply to a range of careers. A surprising number of positions focus on numbers, in some form or another.
Plus, while you're studying, you develop exceptional problem solving, analysis, and abstract thinking skills. Those can be valuable in a ton of places, putting you in the running for a slew of careers.
Top 18 Jobs for Math Majors
Alright, now that you have a general idea of what it means to major in math and what you can accomplish professionally if you do, it's time to move forward. You're here to find out about jobs for math majors, and we're going to deliver.
While this list doesn't cover every possible role a math major could land, it does showcase the options that are available. So, without further ado, let's look at the top math major jobs around.
1. Mathematician
While this job may feel obvious, it's also a bit mysterious. Many people don't know what mathematician jobs entail. We're here to shed a little light on that.
Usually, mathematicians focus on problem-solving. They may concentrate on research, trying to develop new or identify new principles that showcase the relationships between numbers. They could also create models for handling practical issues that may plague a variety of industries.
In most cases, mathematicians work for government agencies or private research groups. At times, they are part of engineering or scientific teams, while others are more independent.
As for the mathematician salary, $92,030 a year is the norm. However, the top 10 percent can bring in over $146,770, which is impressive.
2. Teacher
Yes, here's another fairly obvious option for math majors. Nonetheless, it needs to be on this list. As a teacher, you can help others understand your favorite subject, and that's amazing. You're shaping young minds!
Depending on your state and the level of school you want to teach, you may need an education degree along with a mathematics degree. There could be other requirements, too, so it's smart to review them early if teaching is what you want to do.
Middle and high school teachers usually earn about $59,660 and $61,600 a year, respectively, though the top 10 percent can bring in closer to $100,000. If you aren't opposed to getting a Master's or Ph.D., allowing you to become a college professor, $79,540 a year is pretty likely, and you might be able to work your way up to $174,960 or more.
3. Actuary
Actuaries use data to analyze risk. It's definitely a numbers-heavy game, allowing them to determine the odds of a variety of devastating events, determine whether recalls are smart business moves, and more.
At times, actuaries simply help companies reduce exposure or the costs of potentially poor outcomes. Since reviewing statistics is often a core responsibility, this is an option for anyone with a mathematics degree. Plus, it's pretty lucrative, with most actuaries making about $108,350 a year, and the top 10 percent earning $193,600 or more.
4. Financial Analyst
If you're wondering, what can you do with a math degree, here's another answer: financial analyst. These pros review financial data to help others make sound decisions about money, business, and more.
Most financial analysts make annual salaries near $81,590. However, the top 10 percent earn more than $56,150, showing just how lucrative this job can be as you gain experience.
5. Accountant
Alright, this is another one of the mathematics jobs that feels a little obvious. After all, being an accountant is all about numbers. We've gone through the accountant job description before, but the gist is that you'll spend your time handling and reviewing financial information. You might perform account analyses, conduct audits, or assist people with their taxes, depending on your exact role.
As an accountant, $71,500 a year is pretty typical. If you reach the top 10 percent, then more than $124,450 is a real possibility.
6. Insurance Underwriter
Another numbers-heavy job, insurance underwriters help determine how much to charge for various kinds of coverage. It involves a lot of data analysis, which makes it one of the amazing jobs for math majors that many people overlook.
With your degree in hand, landing a yearly salary of $70,020 is pretty common. IN time, making more than $124,320 could even be possible, showing just how far their career can take you financially.
7. Data Analyst
If you want to apply your math skills to the world of technology, a job as a data analyst could be perfect for you. At the core of the data analyst job description is insight gathering. You'll use a variety of tech systems to gather, review, and analyze structured, semi-structured, and unstructured data, identifying patterns or trends that can help companies make critical decisions.
If you become a data analyst, earning around $76,200 a year is near the average. If you work up to the senior data analyst level, $94,800 is more typical.
8. Budget Analyst
If you want to help companies, government agencies, or educational institutions manage their money, getting a job as a budget analyst might be the best way to go about it. They might help entities handle their overall budget or work for an individual department, ensuring that section stays on target.
Usually, budget analysts earn about $76,540 a year. However, the top 10 percent make $116,510, which would certainly make your personal budget easier to manage.
9. Business Analyst
An option that may not be on every math major's radar is business analyst. The business analyst job description involves a lot of data analytics and calculations, making it a solid choice for anyone with a mathematics degree.
It's another role that's a bit technical, but also a bit business. That can make the work engaging and certainly means your skills are in-demand. As a business analyst, annual salaries around $76,164 are pretty normal, too, which is a bonus.
10. Cost Estimator
Another one of the amazing jobs for math majors many people have never heard of, cost estimators use their mathematics skills to figure out how much a project may cost before it begins. Usually, there's a lot of data analysis involved, as well as a healthy dose of research, allowing them to find out the going price for materials, labor, and more.
As a cost estimator, you won't have to estimate your salary. Instead, making about $65,250 a year is pretty normal, though the top 10 percent can bring in $111,350 or more.
11. Operations Research Analyst
If you want to use advanced mathematics to help companies solve problems, becoming an operations research analyst might be a smart move. You'll gather data and derive insights, assisting them with allocating resources, managing supply chains, setting prices, and more.
Generally, operations research analysts can expect to earn about $84,810 annually. If you reach the top 10 percent, above $140,790 is a real possibility.
12. Survey Researcher
As a survey researcher, you'd spend your days developing and conducting surveys, as well as analyzing the incoming data. It's that latter part that can make this a solid mathematics job.
While many people have a Master's or higher to get into this field, entry-level opportunities may exist for those with a Bachelor's degree math. You may be able to earn about $59,170 a year, working your way up to $108,860 or more, if you reach the top 10 percent.
13. Pricing Analyst
A job that requires strong math skills and an analytical mind, pricing analysts review data to determine the ideal price point for a product or service. Along with data analysis, there's a lot of market research involved, so you'll get to dive a bit into economics, too.
As a pricing analyst, making around $93,168 a year isn't out of the question. With experience, you may even be able to cross the $100,000 mark, which is pretty amazing.
14. Market Research Analyst
Market research analysts review data to determine industry trends, examine consumer sentiment, and help companies make smart decisions about their products or services. Usually, earning an annual salary of about $63,790 is typical. However, the top 10 percent can bring in over $122,630.
15. Economist
You don't necessarily have to major in economics to become an economist. With a mathematics degree, you can potentially head down this path, too. You'll spend your time analyzing economies and creating theories. You might assist with policy development, as well, which is pretty cool.
Typically, economists have Master's degrees, though you might be able to get here with a Bachelor's and some experience. If you do get a job as an economist, making $105,020 a year isn't out of the question. You may even earn more than $185,020 if you join the top 10 percent.
16. Database Administrator
In some cases, you may be able to take your mathematics degree and land a position as a database administrator. These professionals make sure data stays organized and accessible, and a math major's skills could be perfect for that.
JEFF'S TIP: Minoring in a technical field can help you explore this option, as well as many others. IT and mathematics can go hand-in-hand, particularly as data analysis becomes increasingly critical in nearly all industries. If you want to broaden your horizons, consider coupling your mathematics degree with a computer- or tech-oriented minor.
If you do down this path, you could start earning about $93,750. As you gain experience, even $148,060 or more isn't out of the question.
17. Statistician
In a similar vein as mathematician, but a bit more focused, statisticians crunch numbers to derive insights from data. Additionally, they may design surveys, collect information, and create reports. Usually, their goal is to find solutions to real-world problems or identify trends in the population that could give companies clues about how to act.
Usually, a minimum of a Master's degree is needed to become a statistician. However, some entry-level roles may allow you to get started with a Bachelor's.
As you move forward in your career, a salary of about $92,030 annually is pretty normal. However, with time, making more than $162,060 is a real possibility.
18. Credit Analyst
When banks, credit unions, and similar financial companies need to determine if it's a good idea to lend a person money, they usually rely on the expertise of credit analysts. These pros review credit reports and financial documents to assess risk, allowing them to determine if giving the person the cash is a wise move.
As a credit analyst, earning about $73,650 a year is typical. In time, you could make over $145,840, which is pretty awesome.
Putting It All Together
Ultimately, all of the jobs for math majors above are worth exploring. See if one piques your interest and learn more about it. That way, you can take your career in the perfect direction for you.
P.S. You can land a job interview pretty quickly after applying for one of these jobs, so it pays to be prepared for your interview. That's why we've created an amazing free cheat sheet that will give you word-for-word answers for some of the toughest interview questions you are going to face in your upcoming interview.
Click below to get your free PDF now:
FREE

: Job Interview Questions & Answers PDF Cheat Sheet!


Download our "Job Interview Questions & Answers PDF Cheat Sheet" that gives you word-for-word sample answers to some of the most common interview questions including:
What Is Your Greatest Weakness?
What Is Your Greatest Strength?
Tell Me About Yourself
Why Should We Hire You?
And more!

—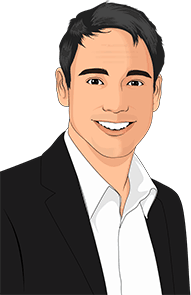 Co-founder and CTO of TheInterviewGuys.com. Jeff is a featured contributor delivering advice on job search, job interviews and career advancement, having published more than 50 pieces of unique content on the site, with his work being featured in top publications such as INC, ZDnet, MSN and more.
Learn more about The Interview Guys on our About Us page.