What can you do with a psychology degree? That's a surprisingly common question. While there are obvious answers – like psychologist or therapist – not everyone who majors in psychology wants to go that route.
But are there different options? Are there jobs for psychology majors beyond counseling positions? Or, if counseling is involved, are there unexpected paths available?
Luckily, the answer to all of those questions is a resounding "yes." Along with therapy-oriented roles, there is a slew of other opportunities. So, why don't you kick back on the couch and relax while we explore what careers in psychology can look like.
What Are Psychology Majors, and What Does a Career in Psychology Look Like? Why Does It Matter?
Alright, let's take a moment to get into a groove before we take a deep dive into the various psychology jobs.
Why?
Because there are a few critical things you need to know before we get started.
First, it's helpful to know what a psychology major is and how it can shape a career. Generally speaking, a psychology major is any person who focuses their studies on the human psyche.
Students who choose this field want to understand human behavior, thought processes, and emotional responses. Some are incredibly interested in the outliers, those who think differently from the masses for whatever reason. Regardless of why a person chooses to major in the subject, psychology majors make their degree plan all about the field.
You may be wondering, "What can I do with a psychology degree?" Well, the answer is, it depends. How far you take your education makes a big difference here. In many ways, majoring in psychology is like pursuing medicine; you have to go further if you want to work purely in the field.
However, that doesn't mean that there aren't high-paying jobs with a Bachelor in psychology; they just may not be what you expect. After all, psychology majors often have exceptional people skills and tend to be excellent researchers. That can open a lot of doors.
JEFF'S TIP: In nearly all cases, if you want to be a therapist or counselor, a Master's degree is the absolute minimum that will let you do it, and you may even need a Doctorate. A Bachelor's alone won't qualify you for the proper licensing. So, if you're goal is to help others with their mental health, then plan to get at least a Master's, if not more.
Top 15 Jobs for Psychology Majors
Okay, so you've probably got a reasonable idea of what a psychology major is and where it may be able to take you professionally. That means it's time for the next step. What is that exactly? Well, it's a look at the top jobs for psychology majors, of course.
If you want specific examples of how you can put your degree to work, here are 15 psychology major jobs worth considering:
1. Therapist
Yes, we know this one is obvious, but it still needs to make the list. Helping others is a common motivator for majoring in psychology in the first place, so this list wouldn't be complete without discussing therapist as one of the viable psychology careers.
Generally, therapists work with patients – either one-on-one or in small groups – to help them process and work through various thoughts and feelings. At times, they also assist with decision-making, guiding the patient through the process, and helping them understand which choices are available and may best meet their needs.
Most therapists have to have at least a Master's degree, as well as be licensed in their state. After that, earning about $49,610 annually is the norm… though some bring in more than $87,700.
2. Psychologist
Psychologists may offer counseling services, but their expertise also allows them to take their careers in psychology in a different direction. For example, some choose to focus on research. Others may use their skills to assist with program development, such as working with a school to make sure the approach to education is ideal.
In many cases, psychologists have Doctoral degrees. However, a Master's might be enough, depending on local licensing requirements. If you go this route, a yearly salary of $80,370 would be typical. However, in time, you might be able to bring in $132,070 or more.
3. Psychiatrist
The main difference between psychologists and psychiatrists is a medical degree. Psychiatrists are doctors, in the traditional sense; bona fide MDs!. They have the ability to diagnose and treat mental health disorders, prescribe medication, handle lab tests, and more.
Now, this path does mean you have to go to medical school and become an MD. But, once you handle that and get your license, big salaries are possible. The average annual salary is $220,430, and many make far more than that.
4. Guidance Counselor
With a Master's degree, you might be able to snag a position as a guidance counselor. In that role, you'd help students navigate their academic experience, plan for college, and figure out which career paths may be right for them. Along the way, you might also provide emotional support, helping students work through challenging situations.
In many cases, guidance counselors earn around $57,040 a year. If you progress further into this psychology career, landing a spot making $96,090+ could be possible, allowing you to live comfortably while helping today's youth.
5. Social Science Research Assistant
If you're looking for psychology jobs that you can do while you're in school or that don't require a Master's or above, then social science research assistant positions might be perfect.
Usually, when offered through a school, these roles are occupied by students, allowing them to gain experience in data management, working with study participants, and lab procedures. However, some opportunities with private companies may go to Associate's or Bachelor's degree holders.
Earning about $47,510 a year in these psychology major jobs is the norm. In time, you could work your way up, though, allowing you to make $78,800 or more.
6. College Professor
If you have at least a Master's degree, you may be able to enter the exciting world of teaching. You can share your love of psychology with students, helping them understand why people think, act, and feel the way they do.
Usually, college professors earn about $76,620 a year. However, the top 10 percent bring in more than $151,030, so that could be in your future if you go with this route.
7. Psychiatric Technician
While you also need certain medical or nursing training, psychiatric technician can potentially be one of the psychology degree jobs that don't require a Master's. In this role, you'd work directly with patients, usually those housed in psychiatric hospitals or mental health facilities.
Some medical training is usually required, so you may also need a postsecondary certificate or to become a CNA. However, some facilities offer on-the-job training options or may have different requirements, making this a potentially viable option.
Typically, psychiatric technicians earn $32,020 a year. If you reach the top 10 percent, then pay above $62,120 could be on the table.
8. Human Resources Manager
We've taken a close look at the human resources job description before, but didn't specifically mention that it's an option for psychology majors with a Bachelor's. Why is it an option? Because the main purpose of the role is to help a company manage its workforce, and knowledge of psychology can help them do that.
As a human resources manager, making $116,720 a year isn't unusual. Plus, the top 10 percent bring in $205,720. Impressive, right?
9. Executive Assistant
Here's another one of the surprising psychology degree jobs you may have overlooked. Many of the core skills it takes to get an undergraduate degree in psychology could help you shine in this position. After all, the bulk of the executive assistant job description is all about communication, organization, and research, which you would have in spades.
The average salary for executive assistants is around $55,996 a year. If you join the top 10 percent, then over $80,000 might be an option.
10. Industrial Psychologist
Also called organizational psychologists, industrial psychologists help companies enhance their workplace to boost productivity. This includes having the ability to analyze the company's workforce as well as assess training and development programs, hiring methods, and policy implementation.
Usually, a Master's or Doctoral degree is a must for this field. With that in hand, earning an annual salary of $92,880 is the norm, though pay upwards of $197,700 isn't out of the question if you excel in the role.
11. Correctional Treatment Specialist
Correctional treatment specialists – also known as correctional counselors or case managers – work with incarcerated individuals, developing rehabilitation programs to help them reintegrate into society. They may also assist with release plans and ensure that prisoners understand any conditions of release.
Generally, a Bachelor's degree is the absolute minimum you'd need. With that, you could start earning $54,290 a year, though some bring in more than $94,860.
12. Marketing Manager
Psychology plays a big role in marketing. After all, at the core of the marketing manager job description is spending your time trying to figure out how to convince consumers to make purchases; that's a lot easier to do if you understand how they think and feel.
As a marketing manager, you could earn about $135,900 relatively easily. If you really stand out from the crowd, salaries above $208,000 are even possible.
13. Public Relations Specialist
Public relations specialists help individuals or companies protect, manage, or adjust their image. While it isn't traditionally viewed as a psychology career, that degree could actually help you do well in the field. Understanding how people think gives you insights into how they can be influenced, and that is critical for doing well in the job.
As a public relations specialist, you could expect to make around $61,150 annually in many cases. However, if you reach the top 10 percent, then even $115,430+ is achievable.
14. Fundraiser
Convincing people to hand over money to support a cause isn't easy. That's why having a psychology degree can be a path into this field. You understand how people think and feel, and you can use that to entice them into donating.
Along with researching donors and creating a cohesive message for campaigns, you may also do much more. For example, coordinating events, training volunteers, and maintain records are common parts of the job, too.
As a fundraiser, you may be able to secure a yearly salary of about $57,970. If you become one of the best in the field, then $100,410 or more may be in your future.
15. Lawyer
If you aren't afraid of furthering your education, a psychology degree could be a great starting point on the path toward becoming a lawyer. Attorneys need to have a solid understanding of how jurors, criminals, judges, and others think and feel. That way, they can use their skills of persuasion to reach their preferred outcome.
Along with a degree in psychology, it can be helpful to throw some pre-law classes into the mix before heading to law school. If you graduate and pass the BAR, then making $122,960 a year or so is pretty typical. If you really shine, then salaries above $208,000 (and even into the millions) may be a possibility.
Putting It All Together
Ultimately, there are many jobs for psychology majors, giving you some options to consider depending on the level of your degree. Explore the positions above and see if any of the job descriptions sound enticing. If so, then you know that's the right way for you to launch your psychology career, ensuring you have the future you envisioned.
P.S. You can land a job interview pretty quickly after applying for one of these jobs, so it pays to be prepared for your interview. That's why we've created an amazing free cheat sheet that will give you word-for-word answers for some of the toughest interview questions you are going to face in your upcoming interview.
Click below to get your free PDF now:
FREE

: Job Interview Questions & Answers PDF Cheat Sheet!


Download our "Job Interview Questions & Answers PDF Cheat Sheet" that gives you word-for-word sample answers to some of the most common interview questions including:
What Is Your Greatest Weakness?
What Is Your Greatest Strength?
Tell Me About Yourself
Why Should We Hire You?
And more!

—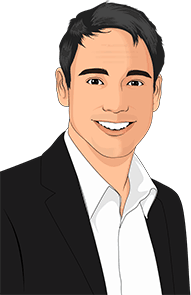 Co-founder and CTO of TheInterviewGuys.com. Jeff is a featured contributor delivering advice on job search, job interviews and career advancement, having published more than 50 pieces of unique content on the site, with his work being featured in top publications such as INC, ZDnet, MSN and more.
Learn more about The Interview Guys on our About Us page.