In many ways, physical therapists fly under the radar. They don't always get the attention that doctors and nurses do, and that's a genuine shame. Why? Because, for those that they help, the impact they have is immeasurable.
Physical therapists may guide someone through a process that allows them to recover their ability to walk or find approaches that ensures someone with a chronic condition doesn't spend their days in pain. In many ways, the physical therapist job description should read "miracle worker," but that wouldn't be giving them enough credit.
In a single year, 2.8 million people were hospitalized due to an injury. In total, 27.6 million were treated in emergency rooms for injuries, and tens of millions more saw their doctors. While not all of them have lasting effects on mobility and physical function, many do. And, when that happens, physical therapists step in, using their expertise to help make it right.
How great is that? Have we sparked your curiosity?
Great! Come with us as we take a look at the world of physical therapists.
What Is the Physical Therapist Position?
If you're wondering, "what does a physical therapist do?" it's usually best to start with the basics. First, let's answer another foundational question: what is physical therapy?
Physical therapy is a healthcare discipline that uses non-invasive approaches to restore movement or improve physical function. Many people go to physical therapy after sustaining an injury that alters how they move, or if they suffer from certain chronic conditions that harm mobility. At times, older individuals go to improve strength, coordination, and balance, allowing them to live independently longer.
So, what does a physical therapist do? They guide patients through physical therapy. Often, they use their expertise to evaluate mobility issues, design rehabilitation programs, demonstrate exercises, and direct patients through the process.
A physical therapist's goal is to enhance the lives of their patients. They want to make sure that people regain mobility and function, allowing them to control pain and live better lives.
What Are a Physical Therapist's Duties/Responsibilities?
Now that you have a solid idea of what a physical therapist is, let's dig in a bit deeper. By examining typical physical therapist duties, you can learn more about what a day in the life of one looks like.
But isn't every physical therapist job description different? Why, yes, it is. But that doesn't mean they don't have a lot in common.
Here's an overview at some of the most common physical therapist responsibilities:
Take medical histories
Evaluate patient mobility, balance, coordination, and physical function
Create patient treatment plans to reduce pain or enhance mobility
Demonstrate exercises, movements, and home workouts
Assess patient progress and make plan adjustments
Coordinate with the patient's primary physician and other medical professionals
Advice patient family members
Supervise physical therapy assistants and aides
JEFF'S TIP: While many physical therapists are general, there is the option to specialize. Want to work with athletes? Focus on sports injury rehabilitation. Want to help the elderly? Then specialize in geriatric care. Is working with kids the dream? Become a pediatric physical therapist. The options really are endless, allowing you to shape your career however you'd like.
What Skills Do Physical Therapists Need?
Alright, now you should have a solid idea of what a physical therapist is and how they spend their day. But what about excelling in the job? What does it take to shine?

If you want to be a standout physical therapist, then you'll need the right combination of skills and traits. That way, you've got the right foundation in place to handle all of the duties listed in the physical therapist job description.

When it comes to technical know-how, here is a list of some of the in-demand skills you need to bring to the table:
Tests to assess physical condition and capabilities
Current treatment methodologies
Patient recovery plan development and management
Exercise techniques
Ergonomic, proper body mechanics and posture
In-home treatment plans
Injury prevention
Patient education
Medical regulations and compliance requirements (like HIPAA)
Patient records management
But physical therapists can't rely on their technical knowledge alone. They also need robust soft skills, ensuring they can work well with patients and their family members, as well as other medical professionals and office personnel.

Here is an overview of the must-have soft skills for physical therapists:
Empathy
Compassion
Patience
Communication
Organization
Multitasking
Problem-solving
Critical-thinking
Time management
While you may find this surprising, empathy, compassion, and patience are possibly the three most important skills a physical therapist needs.

Why?

Because they often work with people who are in pain or are frustrated about their physical limitations. This is especially true for patients who are experiencing something a new problem, as well as those who've lost capabilities due to a tragic event.

Those skills help physical therapists navigate tricky scenarios as well as recognize where a patient's anger or frustration is coming from, ensuring they don't take it personally. Without all of that, they can't help people heal effectively.
What Education, Training, Certification Is Required?
If you want to become a physical therapist, you do need a substantial amount of education. However, it doesn't take as much time to get into this specialty as it does to become a medical doctor, which is something you may find reassuring.

So, how many years does it take to become a physical therapist? Well, in most cases, it takes about seven years to finish all of the necessary schooling.

You'll begin by completing a relevant Bachelor's degree, such as one in pre-physical therapy, kinesiology, anatomy, or biology. After that, you'll need to enroll in more schooling. While you can move forward with a Master's of Physical Therapy degree, going the Doctor of Physical Therapy (DPT) route may be the better choice. Usually, a DPT program takes about three years to finish, but it's a journey worth taking.

The DPT program you complete must be recognized by the Commission on Accreditation in Physical Therapy (CAPTE). If it isn't properly accredited, you won't be eligible for a license, and you won't meet the physical therapist requirements for the field.

Once you graduate, you take a licensing exam in the state where you'll work. After that, participating in a fellowship or residency program is a smart move, allowing you to hone your skills in a clinical environment.

As a physical therapist, you also have a chance to become board certified. You have to tackle and exam from the American Board of Physical Therapy Specialties (ABPTS), but if you do, you may be able to take your career up a notch.
What Are the Salary Expectations?
Alright, we know you're wondering, "what does a physical therapist salary look like?" It's an important question, especially since it takes about seven years to become a physical therapist.

Luckily, it's pretty lucrative to be a physical therapist. In fact, it's one of the highest paying medical jobs around. What luck!

The median salary for these healthcare professionals is $89,440, which is incredibly solid. Plus, you may be able to join the highest 10 percent of earners, allowing you to bring in $124,740 a year or more. Pretty nice, right?
As a physical therapist, you'll usually get more than money as compensation. Medical, dental, retirement… those are all commonly part of the package. You may even get some fun perks, making the role even more rewarding.
What You Need to Know for Your Job Interview
Alright, if you've stuck with us this long, you clearly think that becoming a physical therapist could be the right move for you. That's awesome. So, let's look at the step beyond education… nailing your physical therapy interview questions so that you can secure a great job.

To start, make sure you really give the physical therapist job description a once-over. Or, better yet, make it a twice- or thrice-over. Job ads are your allies. They are chocked full of tidbits about what the hiring manager needs to find, essentially giving you a list of critical talking points to cover.

But you don't want to stop there. After that, head to the organization's website, social media pages, and online review pages. You'll learn a ton about the organization's culture, mission, values, and priorities, all of which can help you get ahead.

You're probably thinking, "That's great and all, but what about those tricky behavioral interview questions? Don't worry; we have your back. With the right strategy, you can nail them, too. Try swirling the STAR Method and the Tailoring Method together. That way, your answers are relevant and guaranteed to pack a serious punch.
Putting It All Together
Ultimately, being a physical therapist can be incredibly rewarding, allowing you to alleviate a person's pain, restore their ability to move with ease, and even ensure they can live independently for years to come. If the physical therapy job description sounds great to you, why wait? Get on the path today! You'll be happy you did.

Thanks for reading!

—

Check out our other "job description articles" if you're exploring career options:

—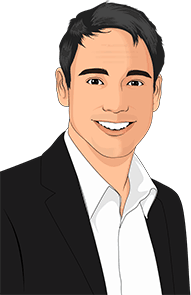 Co-founder and CTO of TheInterviewGuys.com. Jeff is a featured contributor delivering advice on job search, job interviews and career advancement, having published more than 50 pieces of unique content on the site, with his work being featured in top publications such as INC, ZDnet, MSN and more.

Learn more about The Interview Guys on our About Us page.