Weekend jobs are incredibly popular. Why? Because they are opportunities to bring in extra cash that don't require a weekday commitment. For some people, that's a necessity.
Plus, many weekend-only jobs pay surprisingly well. If you focus on high-paying opportunities, you can reel in big bucks in less time.
So, are you ready to explore the wide world of part-time weekend jobs? Great! Here's what you need to know.
What Is a Weekend Job?
Technically, a weekend job is just what it sounds like. It's a position that you do part-time with your work hours only falling on weekends.
Weekend-only jobs can be great for a variety of situations. If you're working a full-time job or if you're a full-time student but need extra income, part-time weekend jobs might be your best bet.
For families that need an adult home all of the time, such as a couple with a young child who needs supervision, a weekend-only position might be a must. For example, it lets one parent hold a typical weekday full-time job and the other use a weekend-only position to supplement the household's income.
Ultimately, weekend jobs play an important role in many people's lives. Plus, if no one was working weekends, nothing would be open outside of Monday through Friday, so these jobs are critical to the overall economy, too.
But that doesn't mean that landing weekend-only jobs is easy. Many part-time positions require employees to cover more hours than you can cover in just a weekend, so they may want you to pick up a weekday or two. Now, that doesn't mean that all part-time jobs work that way, but some of them do.
Second, competition can, at times, be surprisingly fierce. This is especially true for higher-paying weekend jobs. After all, who doesn't want to make more money in exchange for their time?
Does that mean you shouldn't go after a weekend job? Hardly. You just need to manage your job search properly. Focus on roles that are great matches to your skills and work with your schedule. That way, you have the strongest chance of landing the position.
Top 23 Highest Paying Weekend Jobs
1. Food Delivery
When it comes to flexibility, food delivery is hard to beat. Services like Instacart, Uber Eats, PostMates, or Grub Hub let you work when you want. Plus, depending on where you live, you could earn around $15.00 per hour bringing people their orders.
2. Event Staff
Many special events happen on weekends. If you live near a convention center, concert venue, or weekend wedding hotspot, you might be able to snag a part-time job assisting with those events.
Event staff can earn around $12.30 per hour, which isn't too shabby. Plus, if you're working at sports arenas or concert venues, you may get to see the event, as well, which is a nice bonus.
3. Caterer
As a caterer, you might have the ability to completely control your schedule. While you may need to speak with customers or reply to emails during the week, you could choose to only cater weekend events. That way, you've created a weekend-only job.
In most cases, caterers earn about $13.24 per hour. However, you can actually charge by the job, allowing you to control how much you make based on the work involved.
4. Personal Trainer
Many personal trainers actually freelance, allowing them to turn their work into weekend jobs if that's their preference. You might create workout routines for people, ensure they use proper form when doing an exercise, and offer a ton of encouragement along the way.
Personal trainers can actually make a nice amount of cash, too. Earning $19.42 per hour is fairly standard, and some trainers even rake in more than $36.25 per hour.
5. Freelance Writer
One of the beauties of freelancing is the ability to keep complete control over your schedule. You can choose projects that fit into your weekend and skip ones that require weekday hours.
Plus, you could earn about $30.39 per hour writing articles, blogs, social media posts, and more. That definitely makes freelance writing one of the highest paying options around.
6. Graphic Designer
Here's a creative option that can easily be a weekend job. If you go the freelance route, you can earn about $25.05 per hour creating graphics for clients. Just limit your project load to what you can manage during your weekends, and you're golden.
7. Tour Guide
If you're looking for low-key weekend-only positions, tour guide could be your best bet. You could earn around $14.74 per hour showing people around your city, a museum, or other kinds of attractions.
Just make sure that you're familiar enough with the area or venue to answer a wide range of questions. If you are, you may even be able to earn tips, boosting your income up a little bit more.
8. Private Tutor
Since most private tutors help students that go to school during the week, making this a part-time weekend job is pretty simple. Pick clients that want weekend sessions and work with them one-on-one to help them gain a better grip on subjects you know well.
In many cases, private tutors can earn about $18.92 per hour. However, the potential to make more is definitely there.
9. Item Flipper
If you're looking for a flexible option that you can completely control, becoming an item flipper might be worth considering. You might head to thrift stores, garage sales, or similar places looking for goods that are worth more than what they're selling for. That way, you can resell them for a profit. Alternatively, you could focus on upcycling, allowing you to improve an item to make it worth more.
In either case, item flipping could help you bring in some extra cash. Many people bring in a few hundred bucks a month, and some skills pros even earn six-figure salaries doing this kind of work.
10. Search Engine Evaluator
While it's true that algorithms do a bulk of the work, that doesn't mean Google and other search engines don't rely on people to make sure results lists are right. As a search engine evaluator, you'd assess results and provide feedback, allowing the search engine to improve its accuracy.
Pay rates can definitely vary, though they can reach up to $15 per hour or so. You can look at sites like Appen or Lionbridge for information about opportunities.
11. Proofreader
If you love to read and have a knack for correcting errors, working as a proofreader could be a perfect fit for you. Again, you can usually freelance these kinds of positions, allowing you to limit your project load to what you can manage on weekends. In some cases, you might be able to earn around $31 to $45 per hour, depending on the kind of material you're reviewing.
12. Web Developer
Another solid freelancing option that can become a part-time weekend job is web developer. You can choose projects that fit with your schedule, allowing you to create, update, and maintain websites for companies on a timetable that works for you.
In many cases, web developers make about $35.46 per hour. If that's not a high-paying gig, what is?
13. Bookkeeper
In some cases, you can find part-time, weekend-only booking jobs. We've taken a deep dive into the bookkeeper job description before, but the gist is that you'll spend your time organizing and tracking financial data.
Many bookkeepers bring in about $19.82 per hour, which is pretty respectable. Just make sure that you focus on either freelance or weekend jobs, ensuring you don't apply to full-time positions by mistake.
14. Translator
While services like Google Translate are available for free, many online translation programs aren't always correct. That means that many companies and people turn to translators when they need accurate translations.
If you're fluent in two languages, you could earn around $24.92 per hour putting your skills to work. Just limit the number of projects you pick up to what you can handle during the weekend, and you're in good shape.
15. Retail Sales
When it comes to classic weekend jobs, retail sales is probably one of the first that comes to mind. Many retailers will hire people for weekends only, particularly if they are busier on Saturdays and Sundays.
In exchange for assisting customers, handling cashier duties, and helping with restocking, you can make around $12.23 per hour. Plus, you may qualify for an employee discount, which could be a great bonus if you usually shop at that store.
16. Restaurant Server
Another traditional weekend job is restaurant server. Many restaurants need extra help on weekends, so they might be open to hiring someone who can only work on Saturdays and Sundays.
Usually, you'll earn about $11.00 per hour as you take customer orders, deliver food and drinks, and otherwise ensure diners have a great experience. Plus, you can definitely snag some tips, which could turn that $11.00 per hour into much more.
17. Wedding Photographer
About 70 percent of weddings are on Saturdays. As a result, wedding photographer can easily be a weekend-only job. If you've got a great eye and a strong portfolio, you could make around $17.44 per hour photographing weddings, though some earn much more.
JEFF'S TIP: This is one of the weekend jobs that could require a pretty big investment. If you don't already have your own higher-end camera equipment and photo editing software, it could take hundreds, if not thousands, of dollars to get started. So, if you don't have your own gear already – as well as experience as a photographer and an existing portfolio – this might not be a great fit.
18. Golf Caddy
If you want a job that lets you get your steps in, too, working as a golf caddy could be a great weekend position. You'll carry a golfer's clubs and other items, ensuring they have an excellent experience on the course. Plus, you could earn around $14.68 per hour… and you may even snag some extra through tips.
19. Tax Preparer
Many tax companies hire extra tax preparers during the peak season. That means you may be able to get a part-time weekend job, though this can also be an option for freelancing.
You'll spend your time assisting customers with their returns, ensuring the forms are complete and accurate. In exchange, you'll make about $18.94 per hour, which is certainly respectable.
20. Recreational Protection
A slew of recreational sites hire people to help keep visitors safe. For example, there are lifeguards at pools or beaches and ski patrols on the slopes.
Since many of these sites are busier on weekends, some locations do hire people for part-time weekend jobs. If you snag one of these positions, you could earn around $11.26 per hour. Plus, you might qualify for discounted or free admission, allowing you to enjoy the site for less when you aren't working.
21. Social Media Manager
Thanks to scheduling tools, social media manager can technically be a weekend-only position. You'll create and time the release of a company's or person's content, ensuring the right hashtags, keywords, and images are in place, all while making around $24.73 per hour.
22. Mover
When people move, they typically handle it on weekends. If you aren't afraid of some heavy lifting, you could snag a part-time weekend mover job.
Not only could it help you stay in shape, but you can earn about $15.33 per hour. Ultimately, that's pretty decent.
23. Voice Actor
If you have a distinct or pleasant voice, you might be a great voice actor. Most of the work is freelance, allowing you to record scripts at times when it works for you. Plus, you may make around $20.43 per hour, which is pretty sweet.
Putting It All Together
In the end, all of the weekend jobs above are worth considering. See if any of them resonate with you and, if so, start exploring the opportunity.
Thanks for reading!
P.S. You can land a job interview pretty quickly after applying for one of these jobs, so it pays to be prepared for your interview. That's why we've created an amazing free cheat sheet that will give you word-for-word answers for some of the toughest interview questions you are going to face in your upcoming interview.
Click below to get your free PDF now:
FREE

: Job Interview Questions & Answers PDF Cheat Sheet!


Download our "Job Interview Questions & Answers PDF Cheat Sheet" that gives you word-for-word sample answers to some of the most common interview questions including:
What Is Your Greatest Weakness?
What Is Your Greatest Strength?
Tell Me About Yourself
Why Should We Hire You?
And more!

—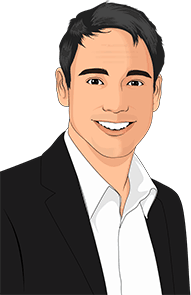 Co-founder and CTO of TheInterviewGuys.com. Jeff is a featured contributor delivering advice on job search, job interviews and career advancement, having published more than 50 pieces of unique content on the site, with his work being featured in top publications such as INC, ZDnet, MSN and more.
Learn more about The Interview Guys on our About Us page.