When you're a bit short on cash, side jobs could be your path to financial stability. Many of the best side jobs to make money are incredibly flexible, letting you bring in extra money just when you need it. Plus, there are quite a few that you can do entirely online, allowing you to bump up your income from anywhere with an internet connection.
But finding the right option isn't always easy. If you're trying to figure out what side jobs to make money could work for you, here's what you need to know.
What Are Side Jobs?
Before we dig into our list of 30 side jobs to make money, let's take a moment to talk about what a side job is in the first place.
Generally speaking, a side job – also referred to as a side hustle or side gig – is work that you perform outside of your regular job to supplement your main source of income.
The nature of the work doesn't matter as much as your relationship with the role. You may handle tasks similar to your primary occupation, or you might do something entirely different. However, in any case, you're doing the side job alongside your main one. That's the defining characteristic.
So, what separates good side jobs from the not-so-great ones? Well, that can depend on your priorities.
In most cases, great side jobs are both flexible and reliable. You get to stay in control of your schedule, ensuring you never end up overworked. But you can also turn to it whenever you want extra cash. You don't have to worry if it'll be there when you need it or whether it'll pay off.
JEFF'S TIP: While plenty of blogs claim that filling out surveys is a side job, it really isn't. Not only are the compensation rates incredibly low in many cases, but it's also unreliable. You can never guarantee that you'll qualify for enough surveys to really make a difference. So, it's usually best to look in a different direction.
In a post-COVID landscape, side jobs have become incredibly important. They let people who fell behind financially during the pandemic catch back up or might let people considering a career change get relevant experience, making their transition easier.
Plus, diversifying your income streams gives you extra stability. If COVID-19 rears its ugly head again, leading to widespread shelter-in-place orders and layoffs, you may be better equipped to ride it out thanks to the income you're making on the side.
In the end, side jobs are a great tool. They give you a chance to boost your earnings while using a flexible approach. That way, your side job is there when you need it without it taking over your life.
Top 30 Side Jobs to Make Money
Here is a look at our top 30 side jobs to make money.
1. Digital Content Creator
Many companies hire freelancers to handle the creation of their digital content. What that involves can vary. You might write blogs, create social media posts, design infographics, or handle similar responsibilities depending on the company's needs and your area of expertise.
With the ability to schedule posts on most platforms, this role is incredibly flexible. Plus, it pays around $22.00 per hour, making it reasonably lucrative, too.
2. Software Developer
While software developer is usually thought of as a full-time job option, it can be a side hustle, as well. Many companies don't need someone on their permanent team. Instead, they hire software developers on a project basis, often allowing them to work from home and on their own schedule.
When it comes to pay, part-time, freelance, and contract software developers can do really well. Overall, they typically bring in $52.95 per hour or so, making this one of the best side jobs for anyone with development skills.
3. Tutor
If you're patient and have expertise in a particular subject, becoming a tutor could help you earn some income on the side. Plus, you can tutor in-person or remotely, allowing you to decide whether this is a work-from-home position or not.
You'll spend your time helping someone else get a better grasp on a subject, putting them on the path toward academic success. In exchange, you'll make $19.51 an hour or so, which is pretty great.
4. Medical Writer
If you have a medical degree – including anything between a Bachelor's and a doctorate – along with strong writing skills and medical-related job experience, freelance medical writing could be the perfect option, particularly if you're looking for side jobs online. You'll spend your time collecting data, reviewing documents, conducting research, and creating written pieces like articles or reports.
Since medical writers usually need quite a bit of education and experience, they tend to make quite a bit. Pay rates around $41.52 per hour aren't uncommon, allowing you to earn a significant amount of income in a fairly short time.
5. Professional Organizer
Is your home always in good order? Do you believe in having everything in its place? If so, one of the best side jobs for you might be professional organizer.
Professional organizers help people get control of their clutter and create workable systems for staying neat. In exchange, pay rates usually come in close to $25.60 an hour, which is really good considering no formal education is required.
6. Personal Trainer
For anyone who enjoys a good workout and likes the idea of helping others stay fit, turning their love of exercise into a personal training side job might be a brilliant idea. Many personal trainers freelance, picking and choosing clients and keeping control of their schedule. Plus, earning $19.48 per hour is typical, making it a solid paying option, too.
7. Web Developer
Another option for people with tech skills, web developers can usually find plenty of freelance opportunities. You can choose projects that work with your schedule, allowing you to earn around $37.12 per hour creating, updating, or maintaining websites for companies on an as-needed basis.
8. Marketing Consultant
If you have prior marketing experience, one of the best side jobs for you may be working as a marketing consultant. You'll speak with companies about their needs, offer insights, develop strategies, and track the results of new implementations, all without committing full-time to the organizations you're helping.
When it comes to pay rates, marketing consultants can do really well. Usually, something near $40.59 per hour is the norm, allowing you to earn quite a bit on the side.
9. Mental Health Counselor
Unlike many other medical-oriented jobs, mental health counseling lends itself well to the side job paradigm. You can limit your client base and control appointment times to keep things flexible, all while being able to help others facing challenges.
If you want to go in this direction, you do need a college degree and proper licensing. However, if you have that, it's a flexible option that could work as a side gig. Plus, you could make around $22.91 per hour on your own terms, which is nice.
10. Bookkeeper
We've taken a close look at the bookkeeper job description before, but the basics of the role include tracking and organizing financial data for an organization. While some companies hire full-time bookkeepers, many smaller businesses are fine with a part-time or freelance bookkeeper. As a result, you may be able to earn $20.39 per hour on your own terms in one of these positions.
11. Rideshare Driver
If you have a vehicle that meets the requirements and enjoy spending time on the road, a side job as a rideshare driver is worth considering. Pay rates typically work out to around $18.00 per hour, which isn't bad considering how straightforward the work is. Plus, you get to stay in full control over your schedule, allowing you to make sure your side job doesn't overtake your life.
12. Social Media Manager
If you've got experience with a wide range of social media platforms and some marketing chops, and are looking for side jobs online, social media manager might be right up your alley. You can handle a company's social media presence, doing everything from creating posts to responding to comments.
In many cases, this is a position you can freelance and do on your own schedule, making it easy to fit into busy days. Plus, earning around $16.42 an hour is the norm, making it a solid choice for bringing in extra cash.
13. Massage Therapist
While some massage therapists work set schedules at clinics, others work independently, helping clients to overcome pain and injuries or to simply relax on a timetable that works for them.
Becoming a massage therapist does mean completing some training and getting licensed. Additionally, you'll need to invest in a table, as well as find a space for working with clients. However, since you can make around $20.97 per hour, it can be worth pursuing.
14. Photo Editor
If you're experienced with Photoshop (or a similar program) and wouldn't mind refining other people's pictures for cash, working as a freelance or contract photo editor could be a great option. You'll take raw images and take them up a notch, ensuring the final result far surpasses the original.
Skilled photo editors can make quite a bit. Usually, an hourly rate near $34.00 isn't out of the question, and some actually bring in far more.
15. Adjunct Professor
One option many professionals overlook is adjunct professor. These educators teach classes, provide feedback to students, grade assignments, and handle other teaching responsibilities. The main difference is that they're part-time, leading only a few courses at once.
Usually, adjunct professors need a college education and expertise in a particular field, though the exact requirements can vary. Still, you can make about $39.17 per hour this way if you qualify, so it's worth exploring.
16. Babysitter
No matter your age, a side job as a babysitter could be an outstanding option. You can earn $10 to $30 per hour depending on the number of kids, their ages, and other responsibilities you take on while watching them. Plus, if you babysit at night, you may be able to work on other income-boosting projects while they're sleeping, allowing you to maximize your earning potential.
17. Customer Service Rep
While many customer service positions have formal full- or part-time schedules, an increasing number of the remote jobs are flexible. After signing up with the service, you can choose your hours, giving you the ability to work as much or as little as you'd like.
The duties can vary depending on the exact position, though they'll all involve assisting customers with their questions or addressing concerns. When it comes to pay, something near $17.23 an hour isn't out of the question.
18. Technical Writer
Another specialty kind of writer, technical writers combine their tech knowledge and writing skills to craft reports, manuals, whitepapers, and similar documents for companies.
In most cases, a tech-related college degree is a must, along with some related experience. But if you have that, finding freelance or part-time positions isn't typically challenging. Plus, earning about $25.30 per hour is the norm, making it lucrative, too.
19. Caterer
Working as a caterer can be a great side job if you have access to the right kind of kitchen and have a food handlers' card. Caterers usually create meals for events, charging for their time and expertise as well as the cost of ingredients.
As a caterer, you can pick and choose your gigs, allowing you to keep control of your schedule. Plus, you'll usually earn around $13.53 per hour. Just make sure you look up any kitchen regulations in your city and state before you go in this direction. That way, you can make sure you're using the right type of facilities based on local laws.
20. Recruiter
For anyone with human resources – particularly hiring – experience looking for relatively easy side jobs, becoming a freelance recruiter could be your ideal match. You'll find candidates for open positions with client companies, playing a critical part in their recruitment process.
Along with lending your expertise to find job seekers who are the right fit for the role, you'll also engage with potential candidates to assess them more closely and get them interested in the position. As a recruiter, earning the equivalent of $30.52 per hour is typical. However, your usually paid per placement, so you'll want to keep that in mind.
21. Proofreader
If you're an avid reader and have a strong grasp of the language, a side job as a proofreader might be an excellent fit. In most cases, you can work on a project basis, allowing you to determine exactly how many pieces you're checking for errors in any given amount of time. Plus, you may be able to make $31 to $45 per hour, which is pretty solid.
22. Mover
When people move, many want some extra help. If you're open to some heavy lifting, you might be able to get a part-time job as a mover. You'll spend your time loading and unloading trucks, and might assist with packing, furniture assembly, and similar tasks. In exchange, you'll probably earn around $16.63 per hour, all while getting some exercise in.
23. Translator
If you're bilingual or multilingual, working as a freelance translator could be one of the best side jobs for you. You'll take documents and convert them into another language, ensuring the end result is accurate and thorough.
Many freelance translation jobs pay per project. However, it usually works out to about $25.16 an hour, giving you an idea of what the earning potential would be like.
24. Photographer
Anyone who has a keen eye and their own equipment might want to consider photography as their side job. Whether you take product images for companies, capture images during events, or build up a stock photography portfolio you can market online, it could be a flexible option that aligns with a personal interest.
When it comes to pay, the rates do vary depending on the type of photography you do. However, if you're looking for a ballpark amount, $19.85 per hour is a decent baseline.
25. Tax Preparer
If you have some accounting skills and are looking for a seasonal side job, working as a tax preparer could let you boost your income during the first few months of the year. You'll spend your time helping customers deal with their tax returns, ensuring everything is filled out and submitted correctly.
The nice part about this option is that you can freelance or find a part-time job with a larger tax company. In either case, making $18.94 an hour is typical.
26. Graphic Designer
Here's another position that's easy to turn into a freelance side job. Many companies don't need full-time graphic designers, so they turn to contractors on a project basis when they need logos, graphics, and more.
In most cases, freelance graphic designers are paid per-project. Still, it usually works out to about $25.66 an hour, making it a worthwhile option.
27. Makeup Artist
Licensed makeup artists can make a decent amount of money helping people get the perfect look for big events. It isn't uncommon to earn $18.84 per hour offering makeup services for weddings, proms, graduations, photoshoots, and more. Plus, you might scoop up a bit extra in tips along the way.
Depending on where you live, you might need formal training and a license. However, that isn't universally the case, so research rules in your area to see whether you'll need to go that route or if you can start without any formal credentials in place.
28. Errand Runner
If you live in a bigger city, you might errand runner can be one of the good side jobs to consider. You'll assist with basics tasks that other people don't have time to handle, like dropping off dry cleaning, picking up grocery orders, or getting a package to the post office.
Pay rates can vary depending on the task involved, the level of urgency, and the area you're in. Many errand runners make about $15.00 per hour, though others pull in $30.00 or more. As a result, you might want to check going rates in your city to see whether this might work for you.
29. Event Staff
For anyone who happens to have a large event center in their area, getting a side job as an event staff team member could be a smart move. You'll only work when there is a concert, convention, sporting event, or similar activity going on, and may even be able to pick and choose when you work.
Usually, event staff earn $14.50 an hour, give or take. Plus, you get to watch the event for free while you're there, which is a nice perk.
30. Virtual Assistant
For anyone looking for side jobs online, don't overlook virtual assistant positions. In most cases, the work is similar to the administrative assistant job description. However, virtual assistant jobs are always remote, and many of the opportunities are part-time and highly flexible. Additionally, they tend to pay about $16.04 per hour, making them a solid option from that perspective, too.
Putting It All Together
Ultimately, our list of 30 side jobs to make money has something for nearly everyone. Consider which options align with your skills as a starting point. Then, gauge the amount of commitment and starting equipment or licensing requirements to determine which ones may be the best fit. That way, you can boost your earnings potential while still maintaining work-life balance and without busting your budget.
Thanks for reading!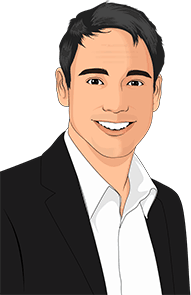 Co-founder and CTO of TheInterviewGuys.com. Jeff is a featured contributor delivering advice on job search, job interviews and career advancement, having published more than 50 pieces of unique content on the site, with his work being featured in top publications such as INC, ZDnet, MSN and more.
Learn more about The Interview Guys on our About Us page.