When people picture a person handling the duties in the bookkeeper job description, they may envision a person hunkered over a classic green ledger. As the bookkeeper scribbles away, they punch digits into the massive 10-key by their side as it continuously spews out paper tape like they're preparing streamers for a party.
While that image may have been accurate many decades ago, that isn't necessarily the case today. Now, bookkeepers make use of modern tools (as well as some classic ones) to track a company's financials. They are tech-savvy, number aficionados, and they are a critical part of nearly any company's operations. After all, if the books are wrong, that usually spells trouble.
So, if you're a fan of math and want to help a business keep its financial world in order, the bookkeeper job description might be right up your alley.
Want to make sure it's right for you?
Great! Let's take a look.
What Is the Bookkeeper Position?
Every organization has financial data and operations that need to be monitored and recorded. After all, virtually all business entities take in and spend money, including nonprofits. And bookkeepers ensure that everything is tracked and reconciled.
Surprisingly, bookkeeping is a low-stress job, even with it being so ridiculously important. At the core, these professionals make sure a company's financials are in order, using systematic and proven processes.
Bookkeepers maintain accurate records of a range of transactions, issue financial reports, reconcile data, and otherwise ensure that the money coming in and out of the business is accounted for and tracked. In some cases, they also handle payroll processing, though that can vary depending on the size of the organization.
It's important to note that, while bookkeepers may have a lot in common with certain other accounting professionals, the positions are quite different. Sure, they share some duties with accountants or accounts payable employees; there's no doubt about that. But accountants tend to be more advanced, and accounts payable professionals are more focused.
Do you want to know more about how these roles stand apart? Then let's move on to the bookkeeper duties overview.
What Are a Bookkeeper's Duties & Responsibilities?
If you really want to understand what a bookkeeper is, it's wise to take a close look at the bookkeeper duties. It's those responsibilities that genuinely define a position.
While it's true that every bookkeeper job description will be a bit different, most of them have quite a bit in common. Here's a look at some of the responsibilities that end up on a bookkeeper's plate:
JEFF'S TIP: Bookkeepers working for smaller businesses tend to have the widest array of duties. In some cases, they are essentially a one-person accounting department, handling the bulk of all financial account monitoring. However, in larger companies, bookkeepers may be more specialized. If you want to focus on specific kinds of financial duties, it's wise to explore jobs at bigger organizations. If you'd rather go the jack-of-all-trades route, then smaller businesses for the win.
What Skills Do Bookkeepers Need?
Alright, if all of the duties above sound pretty sweet, it's time to talk about something incredibly critical for your success: the skills you need to bring to the table. Without the right capabilities, landing a bookkeeping job is going to be rough. Plus, even if you do get the position, you might not thrive, and that could spell trouble for your career.
Luckily, we've got your back. While it's true no two bookkeeper job descriptions are exactly alike, the skills you need to do well are typically pretty well aligned. When it comes to technical know-how, you're essentially going to need the same foundation no matter where you end up working.
When it comes to hard skills, here are the ones that every bookkeeper needs:
But that's just part of what you'll need to shine as a bookkeeper. Along with technical prowess, you need the right mix of soft skills
In a way, your soft skills define how you navigate the workplace. They are traits that impact how you act, interact, and make decisions. Not only can they be crucial for long-term success, but they also play a role in cultural fit at a workplace.
Sometimes, the presence or lack of specific soft skills ultimately determines whether you get a job offer. Yes, they are that vital. If you want to make sure you'll stand out as a bookkeeper candidate, here are the soft skills you simply must have:
Bookkeeper Education, Training & Certification
Generally speaking, you're going to need a college degree or some vocational training if you want to become a bookkeeper. Some companies consider a Bachelor's degree in accounting, finance, mathematics, or a similar field the absolute minimum.
However, certain businesses may be more flexible, accepting vocational school graduates of Associate's degree holders. Usually, you'll be limited to entry-level jobs if you go this route, but it still is a way to launch a bookkeeping career.
If you have your core education and want to pursue something extra that helps you stand out from the pack, then a certification can be a smart move. It lets you showcase your knowledge in a clear way, so it is worth considering. Here are a few certifications you may want to explore:
If you are considering working as a bookkeeper as a way to launch a larger accounting career, then you may want to go a different route. You could get a Bachelor's degree and work your way toward the Certified Public Accountant (CPA) credential. If you do, you may open up more doors.
Bookkeeper Salary
Alright, if everything above is sounding pretty good, you're probably ready for a critical tidbit of information: What a bookkeeper salary looks like. After all, you're trying to figure out if it is the right career for you, so it would be silly not to factor in your potential pay rate.
As a bookkeeper, you could earn the median salary of $41,230 a year, which isn't too bad. Plus, as you gain experience, you could work your way up to the top 10 percent of earners, landing an annual salary of $62,410 or more.
Now, it isn't just experience that influences how much you'll make. For example, where you live matters. Generally, you'd earn more working in Chicago than you would in Greenville, South Carolina, mainly because the cost of living in each location is incredibly different.
It's also important to note that, when you start out, you may not earn that much. The lowest-earning 10 percent make no more than $25,870 annually. Still, that's not a bad starting point, especially if you know what you can earn once you gain enough experience.
What You Need to Know for Your Job Interview
If you have your eye on a bookkeeper job, then you're going to have to nail your interview. Impressing the hiring manager is typically a must. Luckily, we can help you do just that.
What's the secret to success? Preparation. Spend some time reviewing the bookkeeper job description to find out exactly what the hiring manager wants to find. Then, head to the company's website to explore its mission and values statements, giving you insights into the organization's culture and priorities.
Finally, skim the company's social media profiles. There, you may find posts about any recent accomplishments as well as more about the culture. That will let you address that information during your interview. It's an "extra mile" style move that really makes an impact.
If you want to be ready for those tricky behavioral interview questions, then you need to adopt the right strategy. Combine the STAR Method and the Tailoring Method, and you'll have an approach that can help you shine.
Putting It All Together
Ultimately, launching a bookkeeping career can be a great move. It'll let you work your way into the world of accounting and finance, something that will remain relevant until essentially the end of time.
Just make sure to use the information above to your advantage. By reviewing the bookkeeper job description, knowing what skills you need to showcase, and being ready for your interview, you increase your odds of standing out for all of the right reasons. And, when it comes time for the hiring manager to make a decision, each and every one of those things can matter.
—
Check out our other "job description articles" if you're exploring career options:

—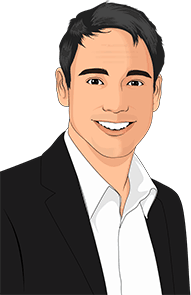 Co-founder and CTO of TheInterviewGuys.com. Jeff is a featured contributor delivering advice on job search, job interviews and career advancement, having published more than 50 pieces of unique content on the site, with his work being featured in top publications such as INC, ZDnet, MSN and more.
Learn more about The Interview Guys on our About Us page.