When the weather turns warmer, and students are out of school for the summer, many teenagers turn their eyes toward part-time summer jobs for teens. After all, what's better than having some cash in your pocket, ensuring you can make the most of your time out of school?
In the world of summer youth employment, there are a lot of options. If you're looking for summer jobs for teens, here's what you need to know.
What Are Summer Jobs?
Alright, before we dig into the full-time and part-time summer jobs, let's talk about what a summer job is.
The duties aren't what define a summer job. It's all about the time involved. In most cases, any position that's designed to last a set amount of time – starting near the end of the school year and coming to a close in the early fall – can qualify.
However, many summer jobs do involve establishments or duties that are a bit seasonal. For example, tourists and vacationers make certain industries busier, and the weather can make various kinds of activities more popular.
In most cases, summer jobs for teens are entry-level and don't require much when it comes to skills or experience. While this is great for teenagers who are looking for their first job, it can cause some trouble too. Competitions for these spots can be fierce, especially if you're in a smaller town without a lot of entry-level jobs.
Now, does that mean you should give up on finding part-time summer jobs? Of course not. Instead, it's just important to realize that you can't just expect to get the position. You have to put in some effort, showcasing why you're a great candidate. That way, you can stand out from the pack.
Top 25 Summer Jobs for Teens
1. Summer Intern
When it comes to summer jobs that provide amazing value to employees, becoming a summer intern is probably the best bet for teens. Interns don't just help companies thrive; they also get a chance to learn about industries and fields they may be considering as full-time careers after they finish school.
The duties of a summer intern do vary, though they tend to mimic what you'll find in entry-level jobs in those fields. Pay rates usually come in near minimum wage – which ranges from $7.25 per hour to $15.00 per hour, depending on where you live – though some jobs may offer more.
JEFF'S TIP:
Not sure where to find a summer internship for high schoolers? Well, while you can certainly
search job boards
for options, that isn't your only option. Talk to your school guidance counselor, teachers, parents, parents' friends, and neighbors, letting them know you're looking for an internship for the summer. Any of them may be able to help, so they are worth tapping.
2. Camp Counselor
Possibly the most quintessential summer jobs for teens is camp counselor. Many day camps and overnight camps hire teens to help keep an eye on younger children. It's a great option for teenagers who enjoy being outdoors and that have some leadership or teaching skills.
Many of these positions are specifically summer-only for everyone. Plus, they can pay around $23.58 per hour, making it one of the higher-paying summer jobs for teens.
3. Babysitter
During the summer, the need for babysitters generally goes up. When younger kids aren't going to school, working parents may need someone to keep an eye on their children during the day. Usually, the work focuses on keeping kids safe and entertained.
Earning around $14.42 per hour is the norm. However, that can vary depending on the number of kids, their ages, and other responsibilities you take on.
4. Lifeguard
Any teen that is a strong swimmer and can pass the needed safety, first aid, and CPR courses may want to consider being a summer lifeguard. Generally, the job is low-key, focusing mostly on keeping an eye on the swim area and ensuring everyone follows safety rules. However, if something goes amiss, lifeguards have to spring into action, potentially playing a key role in saving someone's life.
It isn't uncommon to have to complete a few tests to land one of these jobs, ensuring you have the right knowledge and swimming abilities. But if you pass, you could be well on your way to making about $12.20 per hour.
5. House Sitter
Summer is usually vacation season, and that means demand for house sitters rises. The work mainly involves staying at the other person's home, ensuring that the property doesn't appear empty. Additionally, some light cleaning, caring for plants, checking the mail, and similar duties often come with the territory.
As for pay rates, $12.61 per hour is typical. However, it can vary depending on the exact duties.
6. Golf Caddy
Another option for outdoorsy teens, golf caddies assist players by carrying clubs between holes. The position is a bit physical, which is great for any teenager who prefers being active. However, it does mean being out in the elements on occasion.
Pay wise, teens can earn around $18.35 per hour. Plus, there's a chance for tips, pushing their earning potential up a tad more.
7. Dog Walker
For teens who adore dogs, running a summer dog walking business could be a great option. You'll get some exercise while working out local pups, which can be a fun way to bring in extra cash.
Generally, earning around $12.02 per hour is typical. However, if you can wrangle several dogs at once, you may be able to make a bit more.
8. Housekeeper
Many households are happy to pay someone – typically near $12.30 per hour – to clean their homes. If you don't mind spending some of your summer scrubbing someone's house until it's sparkling, it can be a great option for teens who want to earn a bit of cash.
9. Tutor
If you're a teen with an outstanding academic record, you may be able to find a summer job tutoring younger students. In some cases, the goal is to help the student keep their skills up during the summer months. In others, you may help a student pass summer school classes.
How much you earn can depend on the subject you're teaching. However, about $18.92 per hour isn't out of the question, making this one of the higher paying options for summer youth employment.
10. Yard Work
The need for lawncare goes up when the weather is warmer. For many teens, this is a boon. Whether it's running a simple lawnmowing business or snagging a position with a landscape company, teenagers can earn some cash by ensuring area yards look amazing and remain healthy.
The work can be a bit physical, which makes it an excellent option for teenagers who want to stay in shape. Plus, it typically pays near $15.56 per hour, which is certainly respectable.
11. Freelance Writer
If you're a natural writer and solid researcher, freelance writing could be a great option. You'd spend your time creating blogs, articles, social media posts, or similar content for a person or business.
Most freelancer platforms do require those who sign up to be 18 years old, at a minimum. However, you may be able to land positions on your own, either by advertising your services on social media platforms, contacting people in your (or your parents') network, or another proactive approach.
Typically, you'll be paid per piece as a freelance writer. However, it usually translates to around $30.39 per hour, which is pretty sweet.
12. Pet Sitter
When people can't bring their pets with them on vacation, they usually have two choices: board their pet or hire a pet sitter. Many people prefer the latter, as it allows their pet to stay home while receiving personalized care.
Most pet sitters are responsible for core duties like feedings and getting the pet some exercise, as well as any required bathroom-related cleanup. For your efforts, you'll usually make about $12.02 per hour.
13. Movie Theater Employee
When the temperature rises, theater attendance can too. As a result, some movie theaters are open to hiring teens for the summer only – especially drive-ins that may just run during warmer months – making it an excellent option for any teenager who really enjoys the cinema.
The duties can vary depending on the role. You might spend your time taking tickets, making food for the concession stand, or handling cleanup, for example.
Generally, movie theater employees make around $9.00 per hour. However, there are usually some fun perks – like discounted or free movie tickets – that sweeten the deal a bit.
14. Item Flipper
Usually, summer is garage sale season. As a result, it's the perfect time to run an item flipping business.
Item flippers purchase items at prices that are below market value and then resell them for profit. In some cases, they also work on the items a bit, sprucing them up or upcycling them before reselling.
It does take a keen eye and some diligence to make this summer job work. While pros can earn six-figure salaries flipping items, that isn't typical. However, it could potentially land you a few hundred bucks per month, which isn't too shabby.
15. Data Entry
For teens looking for part-time summer jobs that let them work at home, data entry could be a solid bet. In most cases, you'll take information from one location and copy it into another. It really is that simple.
Pay rates for data entry workers can be pretty good, too. Around $16.74 per hour is the norm, making it an excellent choice for teens who are fast typers and looking to earn more than minimum wage.
16. Social Media Assistant
If you're looking for part-time summer jobs, helping a company with their social media accounts could be a great option for teens. Most teenagers are reasonably social media savvy, so they are potentially naturals when it comes to engagement, hashtags, and more.
As a social media assistant, you'll help with the creation of posts, selection of hashtags, and more. Often, you can earn around $16.19 per hour doing it too.
17. Amusement Park Employee
Most amusements parks see a rise in visitors during the summer. As a result, they'll happily hire teens looking for summer jobs to ensure guests get everything they need.
Operating rides, handling ticket sales, making food at a snack bar, and much more can be part of the job. Plus, you could be making $11.70 per hour while doing it and may get some fun perks like free admission for yourself and family members.
18. Resort Desk Clerk
For many resorts, summer is the peak season. As a result, they bring in extra employees during the warmer months, ensuring that guests can check in and out with ease and get the assistance they otherwise require.
Generally, you can learn everything you need to know through on-the-job training. Once you're in the role, earning around $12.47 per hour is the norm.
19. Farmhand
If you live in an area filled with farms, then getting a summer farmhand job could be a great option. Usually, you help out by tending to crops or livestock, depending on the exact nature of the role.
As you could guess, the work can be very physical. But it usually comes with a pay rate near $12.42 per hour, which can make it worthwhile.
20. Farmer's Market Helper
Many smaller local farms head to farmer's markets to sell their produce. That means you may be able to snag a job helping those farms out. In many cases, the work is a lot like retail sales. However, there can be early mornings, and the setup and teardown can be a bit more involved. Still, you could earn around $12.23 per hour doing it as a part-time summer job, so it's worth exploring.
21. Youth Sports Referee
If your city has summer youth sports, working as a referee could be a solid option. Many of the positions are part-time summer jobs, as they only last during that sport's season. Plus, for younger youth leagues, the age requirement for being a referee can be under 18.
In many cases, you'll need a thorough understanding of the sport's rules to excel in these jobs. If you have that, you could be well on your way to making around $13.72 per hour.
22. Beach Rental Clerk
For teenagers living in or near a popular beach destination, beach rental clerk could be one of the best summer jobs for teens around. In most cases, the duties are simple. You take reservations, process payments, and give customers the ins and outs of the item they're renting, as well as the shop's rule, all while earning $12.23 per hour or so.
23. Surf Coach
Another option for teens near the beach – specifically those who know how to surf and are good teachers – is surf coach. Many tourists want to try their hand at surfing but don't know how to get started, so they turn to coaches who can help them catch their first wave.
Precisely how old you need to be can vary depending on your area, as well as whether you freelance or work for a company. However, it's possible to earn around $13.00 per hour in these roles, making it worth exploring.
24. Retail Customer Service Associate
Some retailers bring in some extra hands during the summer, making this a great option for teens looking for seasonal work. However, others will work with a student's school schedule, allowing teens to keep the job all year-round if they prefer.
Most of the work is relatively straightforward. Along with helping customers shop, retail customer service associates may run cash registers, place new stock on the sales floor, and keep the store looking tidy.
Retail sales workers commonly make around $12.23 per hour. Plus, it isn't uncommon to get an employee discount, which could be amazing if it's a store you shop at regularly already.
25. Food Service
Depending on where you live, food service can actually be a summer job. Some restaurants in cities that have summer influxes of tourists hire some extra team members during the summer to make it easier to handle the higher demand. However, many establishments can also help teens work year-round, adjusting the teenager's work schedule to give them time for school.
The duties you'll have can vary depending on the restaurant, the exact position, your age, and local law. Cooking, cashiering, bussing tables, seating diners, and taking reservations or orders can all be part of the equation.
When it comes to pay, around $11.06 per hour is typical. In some cases, you might snag some tips too, but that isn't always the case.
Putting It All Together
Ultimately, all of the summer jobs for teens above are worth considering. They can help teenagers build valuable skills while earning some cash, and some may even put them on the path toward a long-term career.
P.S. You can land a job interview pretty quickly after applying for one of these jobs, so it pays to be prepared for your interview. That's why we've created an amazing free cheat sheet that will give you word-for-word answers for some of the toughest interview questions you are going to face in your upcoming interview.
Click below to get your free PDF now:
FREE

: Job Interview Questions & Answers PDF Cheat Sheet!


Download our "Job Interview Questions & Answers PDF Cheat Sheet" that gives you word-for-word sample answers to some of the most common interview questions including:
What Is Your Greatest Weakness?
What Is Your Greatest Strength?
Tell Me About Yourself
Why Should We Hire You?
And more!

—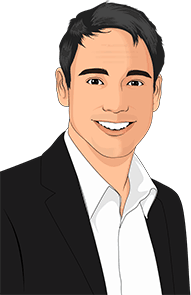 Co-founder and CTO of TheInterviewGuys.com. Jeff is a featured contributor delivering advice on job search, job interviews and career advancement, having published more than 50 pieces of unique content on the site, with his work being featured in top publications such as INC, ZDnet, MSN and more.
Learn more about The Interview Guys on our About Us page.