For many professionals, video game jobs are the dream. After all, many Millennials and most members of Gen Z grew up with video games in their lives. Titles like Super Mario Bros., The Legend of Zelda, Final Fantasy, Halo, Call of Duty, Grand Theft Auto, Fortnite, and many, many more captured the youth of a large percentage of today's younger adults, giving us welcomed distractions and sources of entertainment during our formative years.
Plus, who wouldn't adore being a part of the next great game? Having your name on a game that influences the lives of the masses would be, in a word, awesome.
Luckily, the video gaming industry is incredibly vast, giving you plenty of pathways for securing your video game industry legacy. Along with classic tech-oriented positions, there are a few others in the sector that may take you by surprise.
If you're curious about video game jobs, including some of the top-paying game industry jobs, here's what you need to know.
What Is a Video Game Job?
Before we dive into video game jobs that pay well, let's take a step back and talk about what video game jobs even are. Technically, any position that supports the creation of a video game can count. Along with traditional video game designer jobs and software development positions, you can also find plenty of roles in other industries like marketing, music, and more.
A lot of expertise goes into creating a single game. As a result, the professionals in the gaming industry represent far more career paths than you might expect.
However, what's important to understand is that the landscape can be incredibly competitive. Opportunities are a bit few and far between, and a lot of candidates are usually gunning for the best roles.
Now, does that mean professionals should give up on your dream of launching game careers? Of course not. Instead, you just need to be ready, ensuring you can stand out from the competition.
Along with solid hard skills, hiring managers want to find candidates that have traits that help them excel, as well as a personality and mindset that aligns with the company's culture. Enthusiasm for the video game industry is also a must.
It's also crucial to understand that, while playing video games might be part of your job, that will rarely be all of it. Creating titles involves much more than playing the games, even when your core focus is bug identification and experience assessment.
Top 10 Video Game Jobs That Pay Well
1. Game Designer
If you're looking for one of the quintessential game industry jobs, as well as a position that's part technical, part artistic, a game design job can be a great option. Game designers develop video game concepts, characters, and storylines while also guiding overall production. Usually, they spend a significant amount of time collaborating with other technical team members, ensuring development runs smoothly.
Generally speaking, video game designer jobs tend to pay around $68,299 a year. However, some designers that work on Triple-A titles with major publishers could certainly earn more.
2. Software Developer
In the world of video game careers, game designers are responsible for a project's overall vision, but it's software developers who often bring that vision to life. Software developers spend their time creating code, troubleshooting issues, and otherwise handling much of the technical responsibilities to make sure the game is playable.
In most cases, you need a Bachelor's degree to get started on this path. Then, once you land a software developer position and establish your reputation, you'll be well on your way toward a salary of about $107,510 a year.
3. Writer
Writers are crucial to the video game industry. They may be tasked with creating dialog scripts, storylines, lore, and more for any given title. Plus, technical writers might be needed for creating manuals and other critical documentation.
How much a writer can earn does vary depending on their niche. For example, general writers could make $63,200 a year, while technical writers tend to come in closer to $72,850 annually.
4. Animator
Animators for video games are technical arts. They create moving visuals, such as game characters or scenery, bringing the game's world to life. In most cases, animators use specialized software. Plus, they have to have great imaginations, ensuring they can visualize the outcome of their efforts as the work.
Typically, animators have Bachelor's degrees, though some may go the bootcamp or certifications route instead. In any case, earning around $75,270 annually is the norm.
5. Sound Designer
Most video games have complex soundtracks, which can feature ambient sounds, sound effects, custom musical scores, or tracks by various music artists. As a result, game studios rely on sound designers to ensure the audio portion of the game experience is on target.
The role can be surprisingly complex, as it takes a lot of coordination to ensure the right sounds occur at the proper moment. However, in exchange for your effort, a salary near $53,166 a year is definitely within reach.
6. Translator
Many video games include the option to experience the game in several languages. Often, this makes it easier to market the game internationally, as the company behind the title can showcase the availability of an area's native language during demos and in advertising.
Translators are often the professionals who take existing dialog, voiceovers, manuals, and other forms of content and convert it from one language to another. In exchange for their language expertise, salaries near $51,830 a year are typical.
7. Video Game Tester
One of the most coveted jobs is video game tester. These pros spend most of their time playing video games that are in development. While that may sound like a blast, it's actually hard work.
Video game testers focus on finding issues, identifying bugs, and reporting glitches. They may repeat the same section of a game dozens of times in an attempt to spot problems. Additionally, they might be tasked with giving feedback about the player experience in general, ensuring the final product is both bug-free and entertaining.
The world of video game tester jobs, from a career standpoint, can be highly competitive. However, if you do manage to snag a position, pay rates around $55,030 a year are what you'll usually find.
JEFF'S TIP: Becoming a video game tester can actually be a great way to break into the industry. Many of these positions are considered entry-level, and some are project-based or temporary. By being open to those opportunities, you can get your foot in the door, potentially making it easier to snag a developer, quality assurance, or similar role with that company down the line.
8. Voice Actor
If you'd like the chance to be the voice of a video game character, then becoming a voice actor is likely your best bet for pulling that off. These professionals lend their voice to a range of projects, including video games, voiceovers, cartoons, and more.
Generally, voice actor opportunities are project-based. But that doesn't mean you can't earn a pretty penny. Making around $20.43 per hour is typical. So, if you work full-time by taking on a series of projects, that can come out to about $42,494 annually.
9. Market Research Analyst
Market research analysts are critical in the video game industry. Not only do they analyze data to determine what kind of video games might appeal to the masses, but they'll also conduct research to explore different advertising approaches, preferences between feature options, and more.
Usually, it takes a Bachelor's degree to get started in the field, as you'll need solid marketing and data analytics chops. However, if you have that, a salary of about $63,790 a year is where you can expect to land.
10. Composer
While some games do rely on tracks from popular musical artists, others feature custom compositions. When a game calls for original music, it's composers who create the scores. They use their musical know-how to craft something unique and memorable that aligns with the tone of the game, ensuring the music adds to the experience.
In most cases, composers have degrees in music. However, not all do, as someone who's musically inclined may have enough talent to launch a career as a composer without formal education and still make around $51,670 a year.
Putting It All Together
Ultimately, all ten of the positions above pay very well and provide you with options to launch a career in the gaming industry. While they can be incredibly competitive, they are opportunities to get into your target sector and potentially work on the next big title.
Give each of the video game jobs above a good look. Next, consider your skills and interests. Once you do that, you may be able to pick an option that's right for you, allowing you to launch your video game career in the right direction.
Thanks for reading!
P.S. You can land a job interview pretty quickly after applying for one of these jobs, so it pays to be prepared for your interview. That's why we've created an amazing free cheat sheet that will give you word-for-word answers for some of the toughest interview questions you are going to face in your upcoming interview.
Click below to get your free PDF now:
FREE

: Job Interview Questions & Answers PDF Cheat Sheet!


Download our "Job Interview Questions & Answers PDF Cheat Sheet" that gives you word-for-word sample answers to some of the most common interview questions including:
What Is Your Greatest Weakness?
What Is Your Greatest Strength?
Tell Me About Yourself
Why Should We Hire You?
And more!

—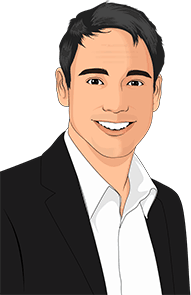 Co-founder and CTO of TheInterviewGuys.com. Jeff is a featured contributor delivering advice on job search, job interviews and career advancement, having published more than 50 pieces of unique content on the site, with his work being featured in top publications such as INC, ZDnet, MSN and more.
Learn more about The Interview Guys on our About Us page.