As a job seeker, your hard skills matter. By having the right ones on your resume, you increase your odds of standing out from the sea of other candidates dramatically.
But what are hard skills? And how do you choose the right hard skills for a resume?
If you've ever asked those questions, you're in luck. We have your back. Come with us as we take a journey into the exciting world of hard skills.
What Are Hard Skills?
Before we get into the hard skills examples, let's focus a bit on what hard skills are.
The hard skills definition is pretty straightforward. In the most basic sense, hard skills are your technical ability. In most cases, they relate to your prowess with equipment, tools, software, and certain formal processes. It's specialized knowledge that you can apply in a set way.
Generally, hard skills are the foundation of your career. They are the abilities that let you tackle your assigned duties, ensuring you know how to approach common tasks in a way that meets industry standards.
Additionally, hard skills are typically teachable. They are capabilities that you can learn through traditional education, on-the-job training, and other more formal approaches.
Yes, that might feel a little ambiguous. The thing is, once you take a look at the hard skills list, it'll become abundantly clear; we promise.
How Are Hard Skills Relevant to a Job Search?
Alright, let's take another quick pit stop. You may be wondering how hard skills are relevant to your job search. Well, we're going to tell you.
Your hard skills impact your ability to conduct a job search. For example, your research technique determines how easily you can find opportunities that match your capabilities, needs, and preferences, and your resume-writing skills affect the quality of your application.
Additionally, your hard skills will play a role in how successful your job search ultimately is. Hiring managers are looking for specific hard skills when they fill positions. If you don't have the right degree of prowess, you might not be able to handle the job's responsibilities. For hiring managers, that would be a big problem.
It's also important to understand that when people talk about skill gaps, they are usually referring to hard skills. About 80 percent of Americans believe that there's a skills gap, and around 35 percent say that they're personally affected by the shortage in some form or fashion. That means that a candidate's lack of hard skills isn't just impacting them, but also those working around them and the company as a whole. Wow, right?
So, what hard skills are hiring managers trying to find? Well, that depends a lot on the position they are trying to fill.
Think about it this way; coding is a hard skill. But, while software developer candidates need it, physical therapist candidates don't. That doesn't mean coding isn't valuable in general; it's just more valuable career-wise to people who work in specific roles.
Now, that doesn't mean that some hard skills don't look good on most resumes. For instance, business writing, productivity suites, and collaboration software are relevant in a ton of industries.
The ability to use technologies that support remote work is also widely sought. Even if you aren't in a tech role, knowing how to use a VPN is valuable in 2022 if you'll be spending at least part of your time working from home.
How do you figure out which ones will boost your job search? Well, in the vast majority of cases, it's spelled out in black and white.
Hiring managers usually discuss any required hard skills in the vacancy announcement. In some cases, they add them to a "must-haves" list. In others, they are mentioned in the job description.
If you're trying to figure out if you have the right hard skills for a position, use the job description as your starting guide. That'll get you moving down the right path and also gives you a chance to make sure an opportunity is actually a great fit.
But what if you don't see a lot of hard skills in the job ad? What then?
While most candidates hope that the job add will spell it all out, that doesn't always happen. But that doesn't mean you can't figure out what you should discuss; you'll just need to do some extra digging.
Start by looking at competitor's job descriptions for the same positions. See what they ask for, and use that information as a supplement.
You can also explore deep dives into various jobs. The job descriptions you find there talk about what any employer might be looking for, so it'll give you some more ideas.
JEFF'S TIP: Still having trouble finding out which hard skills are important? Try this; search on social media – preferably LinkedIn – for someone who is working in the position you're trying to land. Review their skills and experience to get a clue about what it takes to excel in the role. This approach can be excellent for enterprise-size companies where multiple people tend to work in the same position type but might work for smaller businesses, too, so consider giving it a whirl if you get stuck.
So, when do you discuss your hard skills during a job search? Well, it's best to do it during every part of it. Mention them in your resume, cover letter, and interview. That way, you'll look like an incredibly strong match.
How to Highlight Hard Skills for Job Searches
Now that you have a solid answer to the question "What are hard skills?" it's time to talk about how highlighting them during your job search. Luckily, it's pretty simple.
In most cases, your hard skills play a big role in your professional accomplishments. That means they'll naturally make an appearance all throughout your cover letter and resume, as well as many of your interview answers.
When it comes to your resume, you want to reference your key technical abilities in the professional summary, skills section, and work history portion.
You can also sprinkle a few into your cover letter, allowing you to craft a compelling narrative that showcases what you have to offer.
When you talk about your hard skills, you need to do more than just say, "I have [hard skill]" more times than not. Outside of your skills section, which is usually a bullet point list, you want to be achievement-focused.
When you connect a hard skill to an accomplishment, you're showing the hiring manager that your capabilities drive amazing results. It's a way to give them valuable context about what you can do, showcasing how your skills are real difference-makers.
But how do you pick the right skills to feature? By using the right strategy! If you really want the content of your resume to shine, get to know the Tailoring Method.
With the Tailoring Method, you align your application with the exact job you want to land, making your resume as relevant as possible. It's a great way to make sure you stand out from other candidates, increasing the odds that you'll land an interview and, hopefully, the position.
When you craft your resume, should you be focusing on hard skills over soft skills? Not necessarily.
When it comes to hard skills vs. soft skills, both are incredibly important. In fact, 62 percent of hiring managers consider it important to hire for soft and hard skills, not one over the other.
If you're wondering what soft skills are, we've actually taken a deep dive into the topic before. But, if you're looking for a quick overview, your soft skills are a reflection of your traits, personality, and mindset. Soft skills are still capabilities; they just aren't overly technical in nature. Instead, they are attributes that help you excel professionally.
By highlighting your hard and soft skills together, you make yourself a stronger candidate. It's really is that simple.
List of Hard Skills
Alright, do you feel like you have a good grip on hard skills? Or would you like to see a little more? Well, if you're in the latter group, you're in luck. By reviewing some hard skills examples, you can get a better idea of what they are, ensuring you cover them properly in your resume.
So, without further ado, here's a handy-dandy hard skills list, broken down into categories.
Technology
Technology skills are a must for tech professionals as well as many people working in other fields. Here are some technology-related hard skills that you may want to include on your resume:
Data analysis
Data visualization
Programming languages
Productivity software
Collaboration software
VPN
QuickBooks
POS systems
Systems analysis
CAD
IT security
Testing
Troubleshooting
Agile
DevOps
Data mining
Diagnostics
Photoshop
HTML/CSS
UX design
Accounting and Finance
Financial skills aren't just for finance and accounting professionals. Many roles rely on them, at least on occasion. Here are some skills that fall in this category:
Bookkeeping
Reconciliation
Account auditing
Profit forecasting
Mathematics
Statistics
Predictive modeling
Industrial and Manufacturing
Many industrial jobs require strong skillsets. Here are some common capabilities that many hiring managers want to find:
Forklift driving
Assembly
Packaging
Picking and packing
Inventory management
Machine operation
Vehicle repair
Equipment maintenance
Robotics
Automation
Mechanical engineering
Advertising and Marketing
Marketing and advertising can be incredibly technical. Here are some must-have hard skills for professionals in this niche:
Google analytics
Search engine optimization (SEO)
Social media advertising
PPC
Copywriting
Email automation
Sales funnel management
AdWords
Campaign management
Market analysis
Content creation
A/B testing
Graphic design
Human Resources and Personnel Management
The management of people can be harder than many professionals would expect. Without the right hard skills, keeping everyone's activities aligned isn't easy. Here are some crucial capabilities that may need to be on your resume:
Scheduling
Interviewing
Performance management
Policy creation
Hiring
Firing
Disciplinary action
Training and skill development
Construction
The construction industry relies heavily on specialized hard skills. Here are a few that many hiring managers seek out:
Carpentry
Plumbing
Electrical
Engineering
Hand tools
Heavy equipment
Blueprint reading
Medicine and Healthcare
The healthcare landscape is incredibly varied, so hiring managers might look for a wide selection of soft skills, depending on the role. If you want a general idea, here are some hard skills for resumes for medical professionals:
Medical coding
Medical billing
Patient records
Dentistry
Patient vitals
Phlebotomy
Massage therapy
Prescription filling
Nutrition
Radiology
Optometry
Surgery
Patient histories
Administration and Office
Most jobs require at least a little bit of office work, while others focus on administrative support. Here is a quick hard skills list for capabilities in that vein:
Typing
Research
Report generation
Presentation creation
Data entry
Notetaking
Minute taking
Business writing
Editing
Sales
Sales-oriented skills help professionals secure new customers and keep existing customers coming back for more. Here are some hard skills in this niche:
CRM platforms
Business communication
Demos
Relationship building
Product knowledge
Lead generation
Lead qualification
Contracting
Revenue cycles
Research
Consulting
Territory management
Sales pitches
Foreign Language
The ability to speak or write in a foreign language is a hard skill. If you reference one in your resume, you can leave it general or add a note about your proficiency. Here are a few ways you might present foreign language-related skills on your application:
Speaking a foreign language
Writing in and reading a foreign language
Translation
Multilingual customer support
Management
Being a manager required a specific set of capabilities. Here are some management hard skills examples.
Budgeting
Project planning
Logistics
Strategy planning
Performance tracking
Project lifecycle management
Financial modeling
Still want more? No problem, we've taken a close look at skills to put on a resume before, so check it out if you're looking for more options.
Putting It All Together
Ultimately, hard skills are usually a foundation of any career. Now that you have the answer to "What are hard skills?" use the information above to your advantage. It'll help you position yourself as an exceptional candidate, increasing the odds that your job search will yield results.
Thanks for reading!
—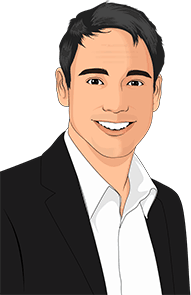 Co-founder and CTO of TheInterviewGuys.com. Jeff is a featured contributor delivering advice on job search, job interviews and career advancement, having published more than 50 pieces of unique content on the site, with his work being featured in top publications such as INC, ZDnet, MSN and more.
Learn more about The Interview Guys on our About Us page.