Most job seekers have heard that soft skills can make the difference between getting passed over and snagging a job. By listing the right ones on your resume and talking about the best ones during your interview, you can separate yourself from the pack. Awesome, right?
But what are soft skills? Why do soft skills matter? And how on earth do you choose the right soft skills for a resume?
If you've asked yourself questions like that, don't worry; we've got your back. Come with us as we explore the wondrous world of soft skills.
What Are Soft Skills?
So, let's start with the basics. If you're wondering, "What are soft skills?" the answer, thankfully, is pretty simple. Here's a quick soft skills definition:
Soft skills are the non-technical capabilities that help you flourish at work. Usually, this includes your various personality traits, attributes, and habits that help you work well with others, navigate the workplace, and perform admirably in your job.
Still a bit confused?
Try thinking about it this way. Imagine your technical skills as your interview outfit. They are the slacks, blazer, and button-up shirt of what you have to offer. Now, see your soft skills are like accessories. They are that little something extra that makes your attire pop, adding that touch of oomph to what you bring to the table.
Yes, that requires some imagination, we know. But once you get to the soft skills list – which we'll cover in a minute – it all gets clearer fast.
How Are Soft Skills Relevant to a Job Search?
So, why are soft skills so important to a job search? Well, it's mainly because hiring managers are looking for them.
Soft skills play a big role in how successful a candidate may be on the job. Overall, 89 percent of new employees that underperform in a position fail because they lack the right soft skills. If that doesn't explain why hiring managers think soft skills are so critical, what else could?
By finding a job seeker with the right combination of attributes, traits, and habits, hiring managers are priming their team for greater success. It's that simple.
So, which soft skills do hiring managers want to find? Well, that depends. Sure, some traits are universally appreciated. But others may be more crucial in different kinds of jobs.
Think about it this way. During 2020, COVID-19 meant a ton of professionals had to handle their responsibilities from home. There wasn't as much direct oversight, as a manager couldn't simply stroll to a worker's desk to see how things were coming along or keep them on-target.
Instead, employees had to rely more on themselves. Workers with superb time management and organization skills, as well as those who were self-motivated and tech-savvy, performed better than team members who didn't have those traits.
As a result, hiring managers filling remote jobs looked for candidates with those attributes. Those soft skills were major determiners for success for anyone working from home, causing them to become greater priorities.
Now, it doesn't mean that those soft skills aren't valuable everywhere; they are just particularly important in that situation. If you work in a role that requires being on-site, such as many industrial, transportation, medical, or similar positions, hiring managers may make different traits priorities based on the nature of the work.
Overall, the most crucial soft skills for 2022 are going to focus on the challenges created by COVID-19. A strong work ethic, adaptability, communication, teamwork, analytical-thinking, innovative-thinking, problem-solving, self-reliance, and self-motivation will be priorities this year, ensuring new hires can adjust if the situation requires it.
When you apply for a job, you want to feature any critical soft skills that can help you stand out from the pack. Sometimes, figuring out which ones to include is ridiculously easy. Many hiring managers discuss essential ones in the must-haves list in the job ad, showing you exactly what they're looking for.
But what if you don't see any soft skills in the job description? Do you just need to guess blindly? Thankfully, guessing isn't necessary. There's another, better way to go.
First, you can gather insights from the job description, even if it doesn't specially discuss any sought-after traits. For example, if the job description mentions working in a team, you can safely assume that teamwork is important. Then, you can highlight any traits that help you coordinate and collaborate with others effectively.
JEFF'S TIP: Having trouble sussing out which soft skills are high-priority based on the job description? Try reading between the lines and applying some strategic common sense. One of the easiest ways to do that is to look at the requirements, review a soft skills list, and then pick traits from that list that would help you handle the responsibilities in the job description like a boss. It's a simple yet effective way to make safe assumptions about what the hiring manager is trying to find.
Second, you can turn to the company's mission and values statements for clues about the organization's priorities. Sometimes, those little tidbits mention traits that they favor, making it a great resource, too.
When should you discuss soft skills? During every part of your job search, of course. Overall, 93 percent of employers view soft skills as essential or very important, so why wouldn't you want to talk about them every step of the way?
By including them on your resume or in your cover letter, you increase your odds of looking like a great match for the job. That means you're more likely to get an interview.
But once you snag an interview, that doesn't mean you're done talking about soft skills. Instead, you also want to highlight them as you answer the hiring manager's questions. This lets you reinforce what you mentioned in your application, as well as tap on some additional traits that could help you shine.
Plus, your soft skills can actually make the entire job search process easier. If you have strong organizational and time management skills, for example, you'll be able to track your applications, interviews, and other steps more effectively. Communication skills help you excel when crafting a resume or answering interview questions. See? Soft skills are crucial all of the time.
How to Highlight Soft Skills in your Resume and Cover Letter
Alright, you should have a general idea of what soft skills are now. Now comes some big questions. How do you showcase your soft skills in a cover letter or resume? What about during an interview?
Generally speaking, you'll use the same approach as you do with hard skills. In a resume, it means talking about them in your professional summary, skills, and work history sections. For your cover letter, you'll work a few of them into your narrative. During your interview, it's featuring them in your answers.
But the thing is, in any of those situations, you don't just want to say, "I have [soft skill]" and leave it at that. No sirree.
Instead, it's all about being achievement-focused. By demonstrating that you used a soft skill to accomplish something amazing, you're showing the hiring manager your capabilities, not just telling them about them. Not only are you highlighting the trait, but you're spotlighting it as a real difference-maker, something that led you toward success in a specific way. That's powerful stuff.
But you don't want to feature soft skills all willy-nilly either. Really, what you want to do is make sure that the traits you choose really align with the role. How do you get that, right? By using the Tailoring Method.
With the Tailoring Method, relevancy is a priority. You focus on the skills that'll really catch the hiring manager's eye because they genuinely matter for that specific job. Plus, you'll be able to craft an engaging narrative. You'll use a storytelling approach that's informative, interesting, and incredibly effective.
List of Soft Skills
Still a little hazy on what soft skills are, or simply want to see some excellent soft skills examples to make sure you're on the right path? Either way, we've got you.
We've taken a dive into the world of top soft skills for job seekers before. But, if you simply can't wait, here's a quick list of soft skills, divided into categories.
Communication
As a category, communication skills help you convey information to other people as well as absorb what others share with you. Here are some communication-oriented soft skills that you may want to make part of your job search:
Verbal communication
Written communication
Active listening
Non-verbal communication
Negotiation
Persuasion
Public speaking
Empathy
Confidence
Patience
Networking
Clarity
Storytelling
Diplomacy
Friendliness
Teamwork
Teamwork-oriented soft skills allow you to work toward a singular goal with a group of colleagues more effectively. Here are some traits that fall into this group:
Respectful
Cooperative
Adaptable
Helpful
Supportive
Coordination
Leadership
With leadership skills, it's all about your ability to guide others while also handling your responsibilities. Here are some traits that fall within this soft skills category:
Agility
Authenticity
People management
Conflict resolution
Decision-making
Delegation
Coaching
Mentoring
Team-building
Feedback
Positive reinforcement
Project management
Sensitivity
Inspiring
Motivation
Emotional intelligence
Strategic-thinking
Supervision
Humility
Accountability
Problem-Solving
The problem-solving skills group includes traits that let you navigate obstacles and find solutions to issues you may encounter on the job. Here are some attributes that you may want to highlight to cover this category:
Analytical-thinking
Brainstorming
Creativity
Innovative-thinking
Troubleshooting
Insight
Persistence
Observation
Deductive reasoning
Curiosity
Diligence
Perseverance
Work Ethic
A strong work ethic is something nearly every hiring manager hopes to find in candidates. If you want to showcase yours, here are some soft skills to discuss during your job search:
Attention-to-detail
Dependable
Reliable
Ethical
Focused
Punctual
Self-motivated
Self-aware
Professionalism
Disciplined
Commitment
Resilience
Responsible
Open-minded
Willing to learn
Organization
Organization is crucial in practically every job. Here are some soft skills for your resume, cover letter, or interview that help you highlight your organizational capabilities:
Time management
Goal-setting
Planning
Systematic
Orderly
Scheduling
Task-tracking
Putting It All Together
Now that you have your answer to "What are soft skills?" and have a great soft skills list to work from, you're ready to make the most of them during your job search. Just make sure to embrace the Tailoring Method, too. That way, you can showcase the ones that will mean the most to each individual hiring manager, increasing the odds that you'll look like a great match, stand out from other candidates, and, ultimately, move through the hiring process and snag a job offer.
Thanks for reading!
—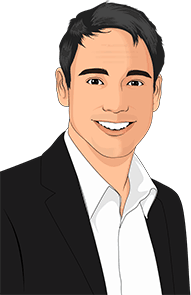 Co-founder and CTO of TheInterviewGuys.com. Jeff is a featured contributor delivering advice on job search, job interviews and career advancement, having published more than 50 pieces of unique content on the site, with his work being featured in top publications such as INC, ZDnet, MSN and more.
Learn more about The Interview Guys on our About Us page.