The popularity of the Zoom video conference platform has exploded over the last several years. Now that the Coronavirus has hit, Zoom has become even more popular, becoming one of the most used online apps/programs in the world for video conferencing, webinars and most importantly for us: remote job interviewing.
As we discussed in our earlier video interview article, there are a lot advantages to moving job interviews online:
No need to meet face to face
Can be organized and attended by both parties quickly
Easy to interview candidates who are out of town
Less pressure on candidates
Ability to screen candidates efficiently
While we've covered video interview tips in general and Skype interview tips specifically, we wanted to highlight some of the specific things that make Zoom unique as a platform since it's being used more and more.
What Is Zoom?
Zoom is a cloud-based video conferencing software App you can use to virtually meet online – video or audio-only or both, all while conducting live chats – and it lets you record those sessions to view later. (This is key for our purposes!).
NOTE: There are multiple ways to use Zoom. The most popular and easiest to use is their App. The app can be downloaded on your smartphone or computer. I recommend using the app, although there are browser extensions for both Chrome and Firefox.
Ok now that you know the basics of what Zoom is, let's take a look at specific tips that will help you with your Zoom interview…
Top 10 Zoom Interview Tips
1. Download and Get Familiar With The App
If you aren't familiar with the Zoom app, you better not wait till the last second before your job interview to download it. Each app is has it's own personality and quirks that you need to be familiar with. For example, just because you've used Skype doesn't mean you should not do a trial run on Zoom.
Get familiar with how Zoom sends out your personal meeting link and access code. Did their email go to your junk or spam folder?
2. Practice With a Friend… And Record It!
Practice some traditional interview questions or crank it up a notch and tackle some behavioral interview questions with a friend!
But here's where Zoom really shines: Record your practice interviews.
Zoom let's you record your video calls which makes it an incredible tool for job interview preparation. By going over your recording you can optimize a lot in your interview performance:
How is the lighting?
Are you fidgeting too much?
Are you not smiling enough? Too much?
How is your eyeline?
Is the video quality and audio quality good?
JEFF'S TIP:
Don't just use Zoom to practice for your video interviews, use it to prepare for your
phone interviews
and
in person interviews
too! Not only can you hone your skills but online practicing can really build your confidence and lead to a less nervous interview performance on the phone on the "hot seat"!
3. Use A Virtual Background From Zoom…If you Need It!
One of the unique features that Zoom has, are virtual backgrounds. If the location you're using is either too messy, has too many distractions, is hideously ugly etc, consider using one of Zoom's professional virtual backgrounds (Practice with it first to see if it looks good.)
While the "Sunset by the Golden Gate Bridge" background in the example above looks pretty darn cool, don't choose a background that's distracting or flashy.
IMPORTANT: If you want to use this tip, be sure you have a zoom account before your video interview and that you have a virtual background setup and activated in your profile. It's not going to look good if you try and set one up mid job interview!
4. Record Your Actual Zoom Interview
We've discussed recording your practice interviews, but recording your actual Zoom interviews can be just as valuable. After all you'll be able to see your actual performance and how it differs from your practice sessions.
You can see what the hiring manager sees and correct any issues. This is invaluable, after all you can't record an in person interview in order to improve it. With a Zoom interview, you can.
IMPORTANT: There's a chance the hiring manager has deactivated the "record feature". So be ready for that.
5. Use A "Cheatsheet"
This tip applies to all video and phone interviews but it's still a valuable one to bring up. While we do recommend bringing a cheatsheet into an in person as well, they can be especially valuable in video interviews. If you carefully place it below the camera's view you can occasionally reference it if you get lost or want to remind yourself of questions you wanted to ask the hiring manager.
6. Use The "Mute" Button In Case of Emergency
If you get hit with a sneezing or coughing fit you can use Zoom's mute button to cut off your audio: Mute Audio Use Cmd+Shift+A (PC: Alt+A) to mute/unmute your audio.
7. Use A Professional Profile Name
Be sure that your Zoom profile name (if you make or already have a Zoom account) is professional. The simplest thing is to use your full name as your profile name.
The reason I bring this up, is that some people have old Zoom accounts that they've made in the past and sometimes have quirky, funny names they created that can come across as unprofessional.
JEFF'S TIP: Don't use your Gamertag! 😉
8. Check For Audio Issues
When you do your test run be sure you rigorously check your audio.
Is there an echo at all?
This is surprising to some people, but bad audio is often worse than bad video. Hiring managers would rather hear you perfectly with a few hiccups in the video feed, rather than the reverse.
If you are dealing with an audio echo (one of the most common problems), fix them with this audio echo troubleshooting guide from Zoom.
9. Close Programs On Your Computer or Laptop
This is an easy one to forget. You want to close down all your programs for a couple of reasons.
Close down programs to avoid a slow down of your operating system than could affect the Zoom video and audio feed.
Close down programs so your interview isn't interrupted by any alert chimes or popups.
10. Take It Seriously
Having a video interview can give some people a sense of comfort. Which can be a good thing.
After all, you're often in the comfort of your own home and therefore will feel less nervous and more confident. This is one of the great benefits of video interviews.
But be careful you don't let this sense of comfort go too far!
You need to treat your Zoom interview just the same as if it was an in person interview. Be dressed appropriately (no pj bottoms!), be focused, have questions to ask, be prepared for behavioral interview questions etc..
Think about this: After the Corona virus, I believe more and more job interviews are going to be done on platforms like Zoom. And not just screening interviews to whittle down the competition in preparation for a live in person interview, but all interviews until hiring is finished! So best prepare and treat video interviews as sacredly as you would a second interview.
Putting It All Together
I hope these top 10 Zoom interview tips have been valuable to you. I really think now is the time to really hone your skill on this platform. As I mentioned I think hiring managers and companies are gonna turn more and more to video interviews now and going forward. The time to become a Zoom interview master…is now!
Good luck!
FREE

: Job Interview Questions & Answers PDF Cheat Sheet!


Download our "Job Interview Questions & Answers PDF Cheat Sheet" that gives you word-for-word sample answers to some of the most common interview questions including:
What Is Your Greatest Weakness?
What Is Your Greatest Strength?
Tell Me About Yourself
Why Should We Hire You?
And more!

—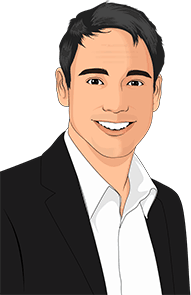 Co-founder and CTO of TheInterviewGuys.com. Jeff is a featured contributor delivering advice on job search, job interviews and career advancement, having published more than 50 pieces of unique content on the site, with his work being featured in top publications such as INC, ZDnet, MSN and more.
Learn more about The Interview Guys on our About Us page.