In the United States, an estimated 61 million adults live with a disability. That's essentially one-in-four adults.
For many people with disabilities, it may seem like you're career options are incredibly limited. However, the professional world is a vast and varied place. In many cases, there are more potential paths than you'd think. You just have to know where to look.
If you're looking for jobs for disabled people, here's what you need to know.
How Can Having a Disability Affect One's Career/Job Search?
Having a disability can affect your career in two main ways. At times, it may mean that certain roles aren't a great fit. You might need to focus on options where your disability won't impact your ability to succeed or where you'll feel most comfortable. It could also mean concentrating on work-from-home jobs or positions that offer you a ton of flexibility.
However, having a disability can impact your career in other ways. While discrimination against individuals with disabilities is illegal, it happens. A hiring manager's perception or your disability might affect your job search, even if it shouldn't.
Plus, what is and isn't a "reasonable" accommodation can be hazy. What may be easy for one company to offer may be an "undue hardship" to another. This can incidentally create some obstacles during your job search.
However, that doesn't mean people with disabilities can't land amazing positions. If you aren't sure what's available, here's a look at 27 jobs for disabled people that you may want to explore.
Top 27 Jobs for People with Disabilities
Physically Disabled People
1. Software Developer
As a software developer, you'd spend most of your days creating applications on a computer. Planning, coding, and testing are all part of the game, and you may be able to handle your responsibilities while working from home. This can make it a great option for people with disabilities.
Once you get a Bachelor's degree, a salary of about $107,510 is typical. Plus, you'll usually get access to a great benefits package, too.
2. Call Center Rep
A position that's increasingly becoming a work-from-home opportunity, call center reps assist customers with their various needs. This can include solving problems or providing information, depending on the nature of the role.
Call center rep jobs can be surprisingly flexible, with full- and part-time positions available. Plus, nearly all of the work is computer-based. In exchange for your time, you could make around $34,710 a year.
3. Human Resources Manager
We've already taken a close look at the human resources manager job description, but here's a quick overview. These professionals manage a company's personnel-related needs, such as hiring, benefits administration, policy creation, and more. Plus, some HR managers oversee other HR professionals.
With a Bachelor's or Master's degree, making around $116,720 a year is certainly achievable.
Individuals with Mental Illness
4. Web Developer
Web developers spend their time creating websites and related applications. Some of these pros work for a single company, while others contract with a range of businesses and work from home as a freelancer. This can give you a ton of career flexibility, making it one of the most adaptable jobs for people with disabilities.
At times, it only takes an Associate's degree or a strong portfolio to get started. As your career gets going, securing a salary near $73,760 is a real possibility.
5. Research Assistant
If you're looking for jobs for disabled people who are living with mental illness, working as a research assistant could be a great choice. Much of the responsibilities focus on data gathering and analysis, though there may be times when you speak with study participants, conduct lab work, or handle other duties, too.
In this field, you can focus on the kinds of research that align with your needs. Plus, you may even be able to find part-time options, which may be beneficial for some. Earning about $47,510 a year is the norm for full-time work.
6. Freelance Writer
Freelance writing can be an incredibly flexible option that also allows you to work from home. You may be able to translate your unique perspective into a valuable resource, both in the worlds of fiction and nonfiction. Plus, as a freelancer, you can pick and choose your projects.
If you're self-employed, you may not need a degree if you have strong writing skills. And, once you get a solid reputation, making around $63,200 a year is definitely possible.
Persons with Anxiety Disorders
7. Truck Driver
If you're battling with social anxiety, working as a truck driver could be a great option. You'll spend most of your time alone on the road, though you may have to handle some recordkeeping and loading duties, too.
Long haul CDL drivers can make strong salaries. In fact, $45,260 a year is pretty typical. However, if you go with local delivery, you could still bring in $32,020, which isn't too bad.
8. Veterinary Technician
For many, the idea of working with animals is enticing. As a veterinary technician, your main focus is caring for people's pets. It's a great option for people with social anxiety, though it is easily one of the best jobs for people with disabilities outside of that, as well.
To get started, you'd need to complete a vocational program or earn an Associate's degree. With that, you can usually earn about $35,320 annually.
9. Data Entry Specialist
If you're looking for an especially low-key option, working as a data entry specialist could be a perfect choice. Most of your day circles around taking information from one place and typing it in somewhere else. These roles are usually very independent, and work from home options may be available. Plus, you can make around $33,490 a year, which isn't half bad.
Job Seekers with ADD/ADHD
10. Graphic Designer
Graphic design can be an excellent job for disable people who appreciate some variety in their professional life. You may create logos, billboards, packaging, marketing materials, and nearly anything else with a visual component.
If you go the freelance route, you can choose projects that you find engaging or focus on smaller ones that you can do in short bursts. However, you can also opt to work for a company, and you might even be able to telecommute. Once you have a Bachelor's degree, you can launch a career, usually getting close to a $52,110 a year salary along the way.
11. Outside Sales Rep
The world of sales can be incredibly fast-paced, and you often have to pivot to adapt to ever-changing priorities. If you aren't afraid of tackling some cold calls, working as an outside sales rep could be a great choice. You'll spend your time enthusiastically talking up whatever your employer is selling. Plus, you can earn around $59,098 a year, which is pretty sweet.
12. Physical Therapist
As a physical therapist, you work directly with patients to help them improve their range of motion, recover from injuries, manage pain, or stabilize joints. The work is highly varied, engaging, and often contains a physical component, something that may be ideal for individuals with ADD or ADHD.
Once you get your education and license, you'll earn a great salary, too. Around $89,440 annually is the norm, though the possibility for more is certainly there.
People with Learning Disabilities
13. Photographer
Excelling as a photographer is usually about having a keen eye, allowing you to capture intriguing, enticing, or artistic images. Some photo editing skills are generally a must, as well, giving you the ability to refine your pictures.
The career of a photographer can go in a lot of directions. There's portrait work, event photography, stock image photography, and much more, giving you the ability to control the shape of your career. Plus, you can bring in around $36,280, which isn't too shabby.
14. House Painter
Working as a house painter is more about gaining on-the-job experience over formal education, which could make it a great option for individuals with certain learning disabilities. As long as you're precise and have a great attitude, you could earn $40,280 a year changing the color of people's house exteriors or interiors.
15. Massage Therapist
While it does take some formal training to secure a massage therapy license, it takes much less time than going to college. Once you have your credentials, you'll spend your days helping people relax or recover from injuries, all through the power of touch.
As a bonus, massage therapists can easily control their careers. You can go full-time with a spa or clinic, or work as a freelancer, giving you the ability to create your ideal schedule. When it comes to salary, $42,820 a year is common, though some bring in more.
Individuals with Cognitive Disabilities
16. Chef
Chef is a great job for people with disabilities who want something fast-paced. It's all about creating amazing meals efficiently, something that's part art and part science, but is usually learned on the job or through a vocational school.
As a chef, you could earn $51,530 a year in many cases.
17. Social Media Manager
If you're social media savvy, you can leverage those skills into an amazing career. Social media managers help companies hone their online presence, grow their followers, and connect with an audience, all through the use of striking visuals, great posts, and the clever use of hashtags.
This career is also flexible. You can work from home as a contractor, potentially handling the social media accounts of several companies, or sign up with one employer who is particularly active online. In either case, making around $51,222 a year is on the table.
Becoming a social media manager is a particularly strong option for anyone looking for jobs for disabled people that don't necessarily require a college degree. While getting a Bachelor's in marketing or a similar field could boost your career, it may not be necessary if you have a portfolio of past work that shows you know your stuff.
18. Big Data Engineer
Many people with cognitive disabilities shine when it comes to logic and pattern recognition. If you fall into that category, working as a big data engineer could be a perfect option. You'll focus on helping companies make the most of their data by putting your analytical mind to work.
Big data is still an in-demand field. That's why, once you get a Bachelor's or Master's degree, you can usually bring in around $119,164 a year.
Job Seekers with Blindness or Visual Impairments
19. Psychiatrist
If you aren't afraid of earning your MD, working as a psychiatrist could be a great option for people with visual impairments. Much of the work involves speaking with patients to diagnose and treat mental health disorders. Everything else can usually be handled with assistive technologies.
Plus, psychiatrists earn massive salaries. Usually, $220,430 a year is typical, though more isn't out of the question.
20. Database Administrator
With the right assistive technologies, anyone can become a database administrator. These roles focus on the organization and accessibility of data resources, and are mainly computer-based.
It typically takes a Bachelor's degree to get started. Once you have that, you can expect to earn around $93,750 annually.
21. Actuary
Actuaries spend their days analyzing statistics and assessing risk. The work is largely computer-based, allowing you to determine how likely certain catastrophic events may be by examining reports and data. With the right software, it's an option open to anyone.
Usually, it takes a Bachelor's degree to get into the field. But once you get your career moving, earning about $108,350 a year is a real possibility.
Deaf or Hearing-Impaired People
22. Accountant
We've covered the accountant job description in-depth before. If you're looking for a quick overview, you'll spend your time reviewing, updating, and managing financial information.
Much of the work is independent, and you may be able to telecommute, making it a great option for people with disabilities. With a college degree in the field, you can easily bring in $71,550 annually.
23. Marketing Manager
A lot of the world of marketing is visual, so a hearing impairment wouldn't hold you back in this field. While we've taken a deep dive into the marketing manager job description before, the gist is that you'd develop campaigns that entice consumers into spending their hard-earned money on what your company is selling.
Usually, it takes a Bachelor's degree to get started. Once you have that, making around $135,900 a year is pretty typical.
24. Chemical Engineer
If you adore the world of hard sciences, becoming a chemical engineer could be a great choice. The work isn't hearing dependent, as you'll spend most of your time creating compounds and reviewing data.
In most cases, you'll need a degree in chemistry or a similar field. With that, you can easily earn about $108,770 annually.
Individuals with Speech Challenges
25. Data Analyst
This math-heavy job requires a lot of independent work and is mainly computer-based. The data analyst job description involves a lot of insight gathering and review, allowing you to identify data trends that can help your employer make sound business decisions.
Usually, you need at least a Bachelor's degree to get started. With that, a salary near $76,920 a year is the norm.
26. Librarian
Most of a librarian's time is spent on organizing and keeping the library in good shape. While you may help coordinate events and assist visitors with finding what they need, talking isn't always a big part of the role.
You will need a Master's in library science. But, with that, you can snag a salary near $59,500 a year, which could make it worthwhile.
27. Grounds Maintenance Worker
If you enjoy the outdoors and working independently, snagging a position as a grounds maintenance worker could be a great choice. You'll mainly spend time caring for plants, and you don't need a college degree to get started. Plus, you can make around $30,890 a year in this low-stress job, which is pretty nice.
Putting It All Together
As you can see, there are a ton of career paths that can be great for individuals with all kinds of disabilities. Plus, our list only scratches the surface. If there's a will and a way, technically, anything is on the table.
Ultimately, all of the options above can be great jobs for disabled people. Simply consider your needs and preferences. Then, choose a career path that's right for you.
P.S. You can land a job interview pretty quickly after applying for one of these jobs, so it pays to be prepared for your interview. That's why we've created an amazing free cheat sheet that will give you word-for-word answers for some of the toughest interview questions you are going to face in your upcoming interview.
Click below to get your free PDF now:
FREE

: Job Interview Questions & Answers PDF Cheat Sheet!


Download our "Job Interview Questions & Answers PDF Cheat Sheet" that gives you word-for-word sample answers to some of the most common interview questions including:
What Is Your Greatest Weakness?
What Is Your Greatest Strength?
Tell Me About Yourself
Why Should We Hire You?
And more!

—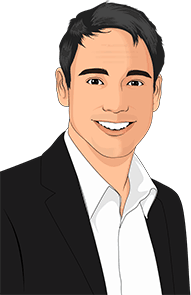 Co-founder and CTO of TheInterviewGuys.com. Jeff is a featured contributor delivering advice on job search, job interviews and career advancement, having published more than 50 pieces of unique content on the site, with his work being featured in top publications such as INC, ZDnet, MSN and more.
Learn more about The Interview Guys on our About Us page.