Not everyone wants to spend four years in college to launch their career. However, that doesn't mean they want to completely sacrifice their earning potential either. Luckily, some of the highest-paying certificate jobs are here to fill that gap.
While certificate programs are education beyond high school, they don't take nearly as long as a Bachelor's degree. Plus, the approach is very practical, focusing on skills you'll start using right away.
Are you curious about certifications that pay well? Awesome! Come with us as well take a look at the highest-paying certificate jobs around.
What Is a Certificate?
Before we take a close look at specific certifications that pay well (or really well, as the case can be), let's take a quick moment to talk about what a certificate is in this context.
Certificate programs are a kind of post-high school education. Usually, the material is very focused, concentrating on practical skills. Additionally, you don't see the same general education requirements that you'll find with most college degrees. As a result, you can usually earn a certificate in anywhere from six months to two years, depending on the program.
Once you finish the program, you'll get a professional certificate. It isn't entirely unlike earning a degree, as the certificate is a type of formal credential; it just has a different name.
You'll find certificate jobs in a wide variety of industries, including construction, manufacturing, healthcare, and computing. There are even some office jobs in the mix and not just those associated with IT.
When it comes to the type of work, certificate jobs are typically hands-on. More often than not, some component of the work tends to be manual instead of computer-based. However, there are a few exceptions.
As for the availability of certificate jobs, it can vary. There are plenty of instances where demand for workers is incredibly high in these fields, meaning opportunities may abound. This is particularly true for healthcare and trade jobs, though those aren't the only ones.
But there are also a few certifications that pay well where competition can be tough. Typically, this is because there is far more interest than there are available positions, creating an imbalance that works in employers' favor.
Does that mean you shouldn't pursue your dream job just because competition is high? Not necessarily. Instead, you simply need to be aware of the situation and prepare accordingly.
By honing your interview skills, writing a standout resume, and taking other steps, you can increase your odds of snagging your ideal position, even if there are a lot of candidates. Just be aware that it may take longer to find and secure that opportunity, so you might want to get a job that provides you with amazing transferable skills. That way, you can boost your resume while earning an income.
When it comes to qualifying for a certificate program, that's typically pretty straightforward. Many expect students to have either a high school diploma or GED, usually because that ensures they have a strong enough foundation in English, math, and other subjects that are relevant to that particular line of work.
Just as college students have to get specific supplies, you might need to purchase certain kinds of tools, equipment, or attire based on the program. But beyond that – and paying your tuition – the requirements tend to be incredibly minimal.
Top 15 Highest-Paying Certificate Jobs
Here is a look at our top 15 highest-paying certificate jobs.
1. Surgical Technologist
As a surgical technologist, you assist surgeons by ensuring they have the right tools and equipment during a procedure. You may also be responsible for setting up instrument trays before a surgery begins, guaranteeing that everything is completely sterile and in the proper place.
While it isn't necessarily for the faint of heart due to working in an operating room, the position is reasonably lucrative, particularly since a certificate program (and proper license) is enough to get started. Many surgical technologists earn around $49,710 per year. Plus, they typically get benefits, too.
2. Web Developer
While many tech jobs do require a four-year degree, you can get started as a web developer with a certificate instead. During the program, you'll learn how to design, develop, and optimize websites, ensuring they meet performance, capacity, and speed standards while being aesthetically pleasing.
If you get a traditional full-time job, bringing home $77,200 a year or so is typical. However, you can also go the freelance route, allowing you to take control of your schedule and earnings.
JEFF'S TIP: Another pathway to consider if you want to become a web developer (or even a software programmer) is a bootcamp. These intensives are incredibly fast-paced, focusing on teaching practical skills in a short amount of time. While they are a relatively new way to prepare for a career, companies are increasingly open to candidates who go this route, making it an option worth exploring.
3. Plumber
One of the higher-paying trade jobs, it's possible to get started as a plumber after completing a certificate program. You'll learn how to repair, maintain, and install pipes and other plumbing systems, giving you the foundation you'll need to launch a career.
As for the salary, something in the ballpark of $56,330 a year is what you can expect once you get a little experience under your belt. However, down the road, you might be able to launch your own business, giving you the chance to earn six figures or more.
4. Heavy Vehicle and Mobile Equipment Service Tech
As a heavy vehicle and mobile equipment service technician, you'll spend your time maintaining, repairing, and inspecting farming, construction, and similar kinds of machinery. Usually, you'll work in a repair shop, though some also do certain types of repairs on manufacturing company floors, in barns, or in farming fields.
While you could land in this role after completing a lot of on-the-job training, getting a certificate is a great way to fast-track this career. You'll be on your way to making around $53,370 a year faster that way, making it worth the investment.
5. Building Inspector
Building inspectors make sure that any work done on commercial or residential properties is completed in accordance with local health, safety, and structural standards. Along with learning building codes, certificate programs teach you the evaluation and reporting process, ensuring you approach your work the right way.
Pay-wise, building inspectors do pretty well. Annual salaries near $62,860 are common. Plus, they typically get benefits.
6. Paralegal
We've actually taken a deep dive into the paralegal job description before. However, as a quick overview, paralegals provide direct support to attorneys or law offices, conducting research, preparing documents, and handling similar tasks.
While many paralegals have Associate's degrees, you can get started in the field with a certificate in many states. And once you have your credentials, you'll be well on your way to earning about $52,920 per year.
7. Industrial Engineering Tech
A certificate position that usually pays around $57,320 annually, industrial engineering techs assist engineers as they develop or update manufacturing processes at production companies. They play a critical role in streamlining operations and ensuring safety, making them an asset.
8. HVACR Mechanic
HVACR mechanics work in heating, air conditioning, and refrigeration systems. Some install or maintain temperature control systems in homes, while others focus on industrial environments, hospitals, or other kinds of structures.
Most HVACR mechanics start their careers by getting a certificate. Once you have that, landing a $50,590 per year job is a real possibility.
9. Architectural Drafter
An ideal option for anyone interested in construction and architecture but doesn't want to jump into a four-year degree, architectural drafter is a position that may only require a certificate. You'll learn how to create structural drawings using computer-aided drafting (CAD) software and by hand, as well as hone your math, engineering, and mechanical drawing skills.
Architectural drafters might work for firms, government agencies, or numerous other kinds of organizations. Usually, pay rates come in close to $57,500 annually, and you might get full benefits, too.
10. Real Estate Broker
If you enjoy the world of real estate, becoming a real estate broker could be your best bet. After completing a certificate program and getting your license, you'll be able to work with buyers and sellers, as well as supervise other real estate professionals.
Overall, real estate brokers typically make somewhere near $51,220 per year. However, depending on your market and skillset, earning far more is certainly possible.
11. Medical Coder
As a medical coder, you'd spend your time assigning codes to various procedures, diagnoses, and other kinds of healthcare data. In some cases, the coding is for recordkeeping purposes. In others, it assists with billing.
Since the world of medical codes is complex, most medical coders earn a certificate before landing their first job. Once they've done that, landing a $45,240 a year job is a definite possibility.
12. Air Traffic Controller
Do you thrive under pressure? Are you incredibly detail-oriented? If you answered "yes" to both of those questions, air traffic controller could be the high-paying certificate job for you. You'll spend your time monitoring and directing incoming and outgoing flights, all while making around $130,420 per year. If that's not impressive, we don't know what is.
It is important to note that this field can be incredibly competitive. Additionally, starting pay rates aren't usually in the six figures. Still, the ability to work your way up is certainly there, making the two-year program you need to complete undoubtedly worthwhile.
13. Firefighter
Did you know that firefighters typically earn somewhere near $52,500 a year? It's true. Plus, they commonly get full benefits, something that makes sense when you consider that the main part of their job is dealing with fires and saving lives.
Generally, firefighters don't need a degree. Instead, they complete specialized vocational programs, which is highly similar to getting any other kind of certificate.
This is another job where competition can be surprisingly fierce. In some cases, you'll need to work as a volunteer before you get a chance to secure a paid position. Still, if you want to help your community, this job is hard to beat.
14. Masonry Worker
Masonry workers build structures using bricks, stone, concrete block, and similar materials. While many people enter this career by completing an apprenticeship program, there are trade schools that offer masonry certificates, giving you an alternative approach.
After completing your training, securing an annual salary of $47,710 or so is typical. Plus, once you hone your skills, you may be able to launch your own business, putting your earning potential firmly in your own hands.
15. Emergency Medical Technician
If you're looking for a medical job that doesn't require a degree, EMT could be a great fit. In most cases, you can start working as an EMT after earning a certificate and getting license, allowing you to begin earning around $36,650 per year in fairly short order.
Plus, if you decide that you want to take your medical career further, working as an EMT can give you valuable experience that you can carry forward. As a result, it can be a great way to test the waters before pursuing a nursing career or trying to become a doctor.
Putting It All Together
Ultimately, all of the positions above are some of the highest-paying certificate jobs today. You can launch your career in two years or less, making them solid choices for anyone who isn't interested in a four-year degree. Plus, many of these fields are seeing demand rise. As a result, you may be able to earn far more than what's listed above as time passes.
FREE

: Job Interview Questions & Answers PDF Cheat Sheet!


Download our "Job Interview Questions & Answers PDF Cheat Sheet" that gives you word-for-word sample answers to some of the most common interview questions including:
What Is Your Greatest Weakness?
What Is Your Greatest Strength?
Tell Me About Yourself
Why Should We Hire You?
And more!

—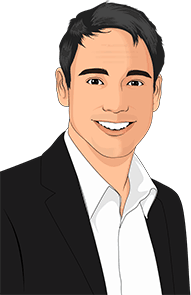 Co-founder and CTO of TheInterviewGuys.com. Jeff is a featured contributor delivering advice on job search, job interviews and career advancement, having published more than 50 pieces of unique content on the site, with his work being featured in top publications such as INC, ZDnet, MSN and more.
Learn more about The Interview Guys on our About Us page.