UPDATED 5/24/2022
When Mike Rowe, the blue-collar philosopher and former star of Dirty Jobs, was asked about the biggest myths surrounding trade school jobs, his answer was simple: "…The biggest misconception is lousy pay." And, to put it simply, he's right.
Many people think skilled tradespeople earn a pittance. In reality, many of the highest paying trade jobs come with salaries near or above the U.S. household median income. Some even have the potential to crack the six-figure mark once you're experienced.
If you're looking for lucrative career options, join us on a deep-dive into the best-paying trades jobs around.
What Is a Trade Job?
Alright, before exploring the highest paying trade jobs, let's take a moment to answer the important question that may be on your mind; What is a trade job?
In the simplest terms, trade school jobs are positions that require training or education beyond high school but usually don't require a Bachelor's degree. You might have to head to a vocational school or local community college. There, you participate in a training program, giving you the foundational skills to qualify for the job. Quite often, only 6 months to a year is all that is required to land a lucrative certificate job.
Or, in some cases, you apprentice your way into the profession. With this option, you'd work directly with an experienced tradesperson who will show you the ropes. The approach is more organic and, as a bonus, typically comes with a paycheck. It's essentially a formal way to learn on-the-job, allowing you to meet a role's requirements without necessarily having to head to school.
JEFF'S TIP:
Don't know where to find an apprenticeship? No worries. We have your back. One great place to start is
Apprenticeship.gov
. It has thousands of opportunities listed, so make sure to check it out.
Additionally, there's usually a physical component to the work. What does that mean? Well, lifting, using hand tools, positioning pieces by hand, and similar tasks are typically part of the equation. That isn't always the case, but it's the way it goes more often than not. That said, this doesn't mean that trade jobs are only suitable for men. One of the greatest things about modern trade jobs, is that there are many trade jobs for women available also.
As with any job, there are pros and cons of going the tradesperson route. On the positive side, the positions can be lucrative, and your skills are in-demand. Plus, they can't offshore many trade school jobs, so there's some security in that.
When it comes to drawbacks, early in your career, the work could be a little repetitive. But some people actually think that's a bonus, so whether it's a pro or a con is up to you. Similarly, it can be physically tiring. But, in exchange, a gym membership might not be necessary, so that's not all bad.
Finally, the work can be a bit hazardous in comparison to a desk job. If your job involves construction or industrial sites, a bit of danger is part of the paradigm.
Ultimately, the top trade jobs have a ton to offer. As long as you're comfortable with the potential risks, they are worth keeping on the table.
Top 25 Trade Jobs That Pay Well
The trade jobs category is actually much larger than most people expect. That means figuring out which career path is right for you can take a little time. But, luckily, certain details make it easier.
While money isn't everything, it's never nothing. After all, if you can't make a decent living, that's stressful. If you want to find opportunities that can meet your needs on all levels, including financially, here's a look at 15 of the top paying trade jobs you can find today.
1. Plumber
Mike Rowe once fought back against plumber misconceptions during an interview. "If you see a plumber on TV, he's going to be 300 pounds with a giant butt crack," he said.
But, when describing the ones he knew, the reality practically the complete opposite. "They're actually pretty fit, and pretty smart, and most of them are making six figures a year." Now, it's that last part that should really catch your attention.
Plumbers spend their days working on, well, plumbing. They install, repair, and maintain plumbing systems, using a variety of hand tools and a ton of know-how.
The median salary for plumbers comes in at $59,880, which is a solid living. But, as you gain experience, that goes up. The top 10 percent bring in over $99,920, so some are certainly crossing the six-figure threshold.
2. Construction Manager
As a construction manager, you'd spend your days overseeing projects and supervising a variety of tradespeople. In a typical day, you might create plans, set budgets, monitor timelines, assess deadlines, and keep a team moving.
To go this route, you'll need some construction experience first, and a few college-level courses in areas like business, accounting, or construction management might not hurt. But, once you've proved your mettle, if you land a job with the median salary, you could earn $98,890 a year.
3. Elevator Mechanic
How does a median annual salary of $97,860 sound? Pretty good, right? Well, as an elevator mechanic, you could certainly bring that home.
Elevator mechanics focus on repairing, installing, and maintaining elevators. In some cases, they also work on other kinds of people-oriented transport, like moving walkways and escalators.
Now, do keep in mind that tight spaces and heights both come with the territory. If you aren't claustrophobic or acrophobic, then that's probably not an issue. But, if you are, this might not be the right option for you.
4. Electrical Powerline Technician
Also called power utility technicians, electrical powerline technicians focus on ensuring that homes, businesses, and everything else has access to electricity. They install, maintain, and repair high-voltage power lines, at times by climbing power poles and standing in cherry pickers.
Usually, your days are steady. But, if there's an outage, you could be sent out to help. In exchange for your dedication, you could earn a median salary of $74,530 a year.
5. Aircraft Mechanic
Do you love airplanes? Then why not become an aircraft mechanic. You'd get to spend your days making sure these magnificent flying machines are in tip-top shape, repairing issues, and handling routine maintenance.
Usually, aircraft mechanics acquire their skills at a technical school that is Federal Aviation Administration (FAA) certified. After that, with a bit of on-the-job training and some time, you could be bringing in an annual salary of $65,550, give or take.
6. Geological and Hydrologic Technician
If you aren't afraid of getting your hands dirty and have a penchant for math, then a career as a geological and hydrologic technician could be a great choice. You'll install equipment, collect and test samples, record data, and create a range of reports.
Usually, you'll need to start by earning an Associate's degree. Once you do, you get to split your time between the outdoors and a lab, which is a nice bonus for anyone who doesn't want to spend all of their days in an office.
Plus, you could earn the median salary of $50,630 a year, which is certainly respectable.
7. Boilermaker
A boilermaker isn't just a drink; it's also a profession. These tradespeople focus their energies on the installation, maintenance, and repair of closed vats, boilers, and other containers that store gases and liquids. In many cases, they also have inspection skills, allowing them to identify potential defects before they become serious problems.
Typically, boilermakers launch their careers through apprentice programs, allowing them to essentially combine formal learning with paid work. Once they complete their training, a median annual salary of $64,290 is what's waiting for them.
8. Electrician
In comparison to other trades, the road to becoming a full-fledged electrician can be long. It isn't uncommon for apprenticeships to last up to four years. That way, you'll have a chance to learn everything you'll need to get your license.
But, while you're training, you do get paid, so that helps. Plus, once you learn the ins and outs of the job – including installing, maintaining, and repairing electrical components, wiring, and controls – you could secure the median salary of $60,040 a year. Nice, right?
9. HVAC Technician
Heating, Venting, and Air Conditioning (HVAC) technicians usually get their start by heading to trade school. Then, they'll spend some time learning on-the-job, too, ensuring they know how to install, repair, and maintain heating, cooling, and ventilation systems.
Once you learn the ropes, you could find yourself earning the median annual salary of $48,630. In many cases, that's a pretty comfortable living.
10. Rotary Drill Operator
If you're open to working in the oil and gas industry, a career as a rotary drill operator could be a smart financial choice. Your job would focus on operating various drills, specifically those that reach and remove oil and gas from the ground.
Like many of the best trade jobs, most of your education comes in the form of on-the-job training. And, with a median yearly salary of $56,380, you'd certainly have a chance to earn a solid living once you finish honing your skills.
11. Home and Building Inspector
As a home and building inspector, safety is your priority. You spend your days making sure that structures, improvements, and repairs are done properly and to local building code standards.
During your training, you learn about a wide range of systems, including plumbing, electrical, HVAC, and more. Plus, you'll acquire knowledge about building techniques and construction methods, ensuring you can vet them properly. In exchange for your know-how, you can earn the median pay of $61,640 a year.
12. Landscape Architect
If you're an outdoor enthusiast, then a career as a landscape architect could be just what you're looking for. You could spend your days designing outdoor spaces, including anything from parks to business courtyards to backyards.
Now, this is a trade job that requires a license, and usually requires a Bachelor's degree. But, it could still be worth exploring as, once you meet the requirements, you could earn a median annual salary of $67,950.
13. Wind Turbine Technician
If the idea of working on top of a tower doesn't bother you, then consider a career as a wind turbine technician. You'll be helping the planet by assisting with alternative energy sources, which may make the work more meaningful.
Typically, you'll spend your days installing, repairing, and maintaining turbines. In exchange for your hard work, a median salary of $56,260 a year is certainly within reach.
14. Solar Photovoltaic Installer
Another option in the clean energy industry, solar photovoltaic installers spend their time installing and maintaining solar power systems. Usually, you can get going with some on-the-job training, making a median yearly salary of $47,670 well within the realm of possibility.
Just keep in mind, most solar panels end up on building roofs, and not always flat ones. If you have a fear of heights, this might not be the best choice.
15. Millwright
If you love machines, then you're in luck. As a millwright, your primary duties would include assembling, maintaining, and repairing a wide range of equipment, mainly industrial machines. At times, you'd even dismantle and move them.
After you secure some on-the-job training or complete a vocational program, you can get moving down this engaging career path. Along the way, you could land a role offering the median annual salary of $55,060, or possibly more.
16. Power Plant Operator
For anyone who wants to make a difference in their community and is looking for one of the highest-paying trade jobs available, becoming a power plant operator could be an excellent fit. You'll help keep the lights on by managing equipment, interacting with controls, and more.
When it comes to pay, power plant operators commonly make around $67,880 per year. However, as you gain experience, crossing the six-figure mark is possible.
17. Pipefitter
As a pipefitter, your primary responsibility involves building and maintaining piping systems for a range of purposes. The role can operate in the construction, manufacturing, and several industrial fields that rely on low- or high-pressure piping systems.
As for the salary, something near $58,799 a year is the norm. In the end, that's pretty solid.
18. CAD Drafter
Drafters produce technical drawings, building plans, or similar documents for projects. Along with creating designs by hand, they often use technology – such as CAD software – to assist with the process.
For CAD drafters, starting annual salaries often come in near $55,141. However, it's possible to get up to $112,136 as you advance in your career.
19. Civil Engineering Tech
Civil engineering techs are essentially assistants to civil engineers. They'll provide support during project design phases, handling cost estimates, evaluating site conditions, and reviewing blueprints to ensure projects align with local codes and meet the required specifications. They may also accompany an engineer on-site once construction is underway.
In most cases, civil engineering techs make around $55,495 annually, making it a solid choice for anyone seeking trade jobs that pay well. Plus, you can acquire valuable experience that could serve you well if you decide to further your education and become a civil engineer.
20. Heavy Equipment Mechanic
For those who are mechanically inclined but aren't necessarily interested in typical road vehicles, becoming a heavy equipment mechanic could be an excellent option. You'll maintain and repair a range of industrial vehicles, such as cranes, excavators, forklifts, and more.
Repairing and maintaining heavy equipment requires a specialized skill set, leading to a respectable paycheck. Overall, salaries around $49,000 per year are typical, though making more than $64,000 is possible as you gain experience.
21. Fiber Optics Tech
A fiber optics tech installs, maintains, and repairs fiber optics lines that are commonly used to deliver broadband internet. In some cases, system design tasks may also be part of the job, though this isn't as common. In either case, a salary close to $53,260 a year is the norm.
22. Nuclear Technician
Nuclear technicians keep reactors and critical equipment at nuclear power plants running safely. Along with repair and maintenance responsibilities, monitoring system performance is also a crucial part of the job.
There's plenty of potential for high earnings in this field, too. Generally, salaries fall in the $53,570 to $116,680 per year range, which easily makes it one of the best-paying trade jobs on the market.
23. Industrial Mechanic
Another one of the best trade jobs for the mechanically-inclined, industrial mechanics spend their days repairing and maintaining equipment at production facilities. On average, they earn $51,088 a year, too, which is definitely respectable.
24. Telecommunications Line Technician
Similar to electrical powerline tech, telecommunications line technicians install, maintain, and replace telecommunications lines to keep the local community connected. The role can involve climbing utility poles, digging trenches for underground cables, and anything in between.
In exchange for their time and expertise, these professionals usually make $52,237 per year or so. However, as you advance in your career, salaries above $70,000 are possible.
25. Truck Driving
If you love the open road and aren't afraid to drive larger vehicles, working as a truck driver could be a great option. How much you can earn usually depends on the type of truck you're operating and the distance you're covering. However, the average CDL driver makes $64,609 annually, easily qualifying it as one of the high-paying trade jobs.
Putting It All Together
Ultimately, becoming a trades person can be a great choice. Many of the highest paying trade jobs are experiencing skill shortages. With a bit of training, you could find yourself on the path toward an amazing career, one that can keep you engaged and well paid for the remainder of your working life. So, why not explore one of the options above? While it may be the road less traveled, it is certainly worth exploring.
Thanks for reading!
P.S. You can land a job interview pretty quickly after applying for one of these jobs, so it pays to be prepared for your interview. That's why we've created an amazing free cheat sheet that will give you word-for-word answers for some of the toughest interview questions you are going to face in your upcoming interview.
Click below to get your free PDF now:
FREE

: Job Interview Questions & Answers PDF Cheat Sheet!


Download our "Job Interview Questions & Answers PDF Cheat Sheet" that gives you word-for-word sample answers to some of the most common interview questions including:
What Is Your Greatest Weakness?
What Is Your Greatest Strength?
Tell Me About Yourself
Why Should We Hire You?
And more!

—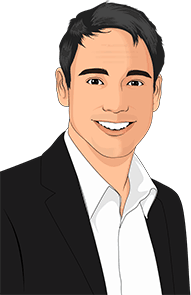 Co-founder and CTO of TheInterviewGuys.com. Jeff is a featured contributor delivering advice on job search, job interviews and career advancement, having published more than 50 pieces of unique content on the site, with his work being featured in top publications such as INC, ZDnet, MSN and more.
Learn more about The Interview Guys on our About Us page.